A lavender blush. I'm going to be honest and say that I don't naturally flush lavender… I do however love the glow that blue-toned blushes can give, and so I figured lavender would have been x10000 better. This was originally released in an old collection, but it's now permanent and I snapped it up.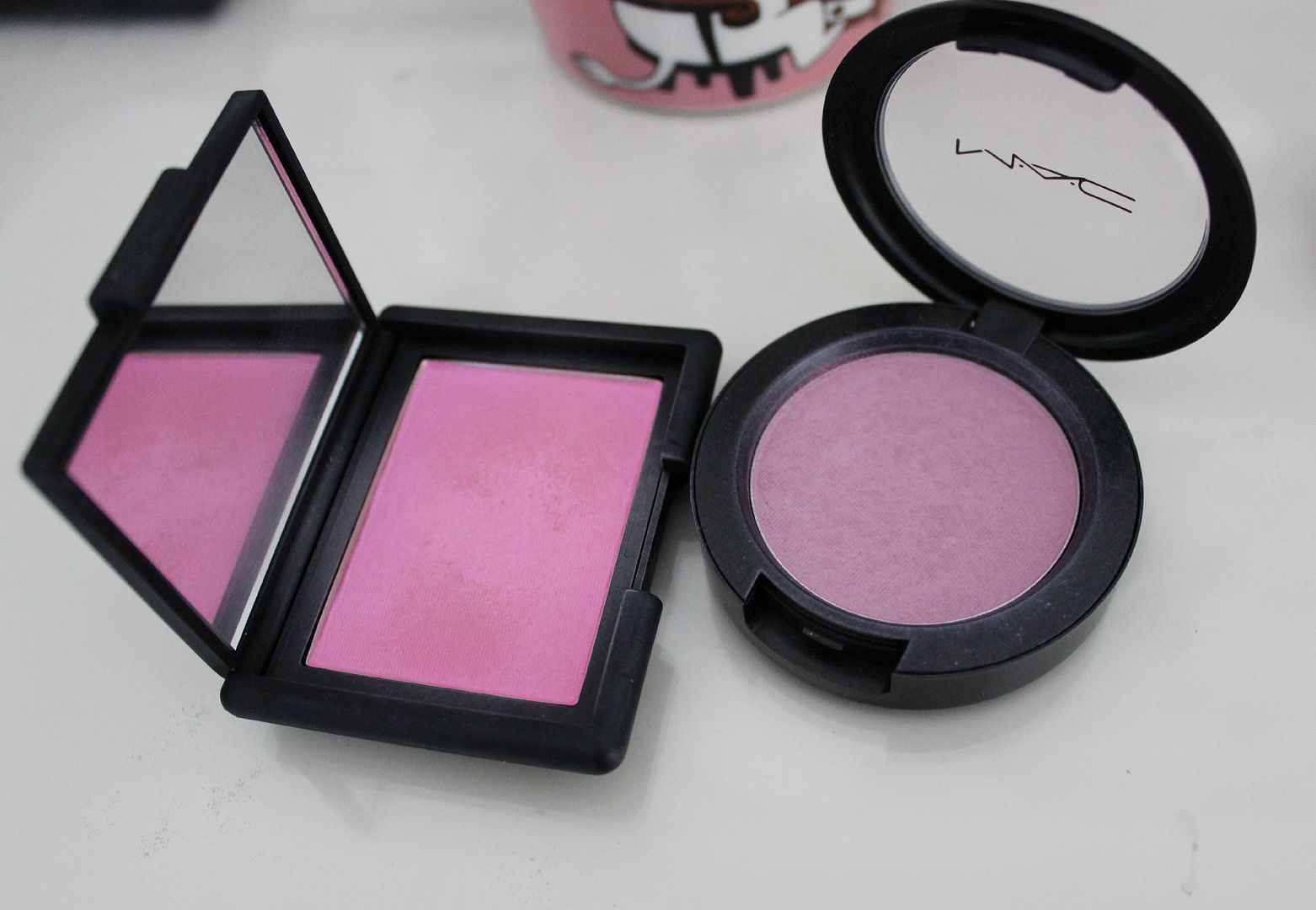 NARS Gaiety vs MAC Full of Joy
Full of Joy is a straight up lavender, in a satin finish. The only thing I thought could be similar was NARS Gaiety, but gaiety is much pinker. Full of joy seems very unique to me!
It is pretty nicely pigmented for something so pale, and once it's on it makes me look a bit like a porcelain doll on acid? That's the best way to describe it. It makes your cheeks look really, really glow-y and although I don't think it's the most flattering blush ever, I like the effect.
I especially like the effect when paired with MAC Lavender whip, as the two lavender tones really make something a look kind of happen. I think that this is definitely a blush aimed at paler, cool-toned complexions and imagine it might turn incredibly ashy on darker skin tones.
Here's a photo of the rest of the stuff I piled on my face…
Two drugstore primers – both very good. Post coming soon. I also used a drugstore foundation – Bourjois healthy mix. Forgotten how good it is. The NARS creamy concealer is a must.
Lavender whip with a random Buxom lip gloss I found in my drawer on top.
The MUA luxe brow pencil, which is very good. Only £3, and nice and waxy.
Naked 3 palette layered over a By terry ombre blackstar in misty rock. Mmm, so pretty. I used the Maybelline falsies mascara, which I like but I am still getting used to the giant curved brush.
Would you rock lavender blush? 🙂