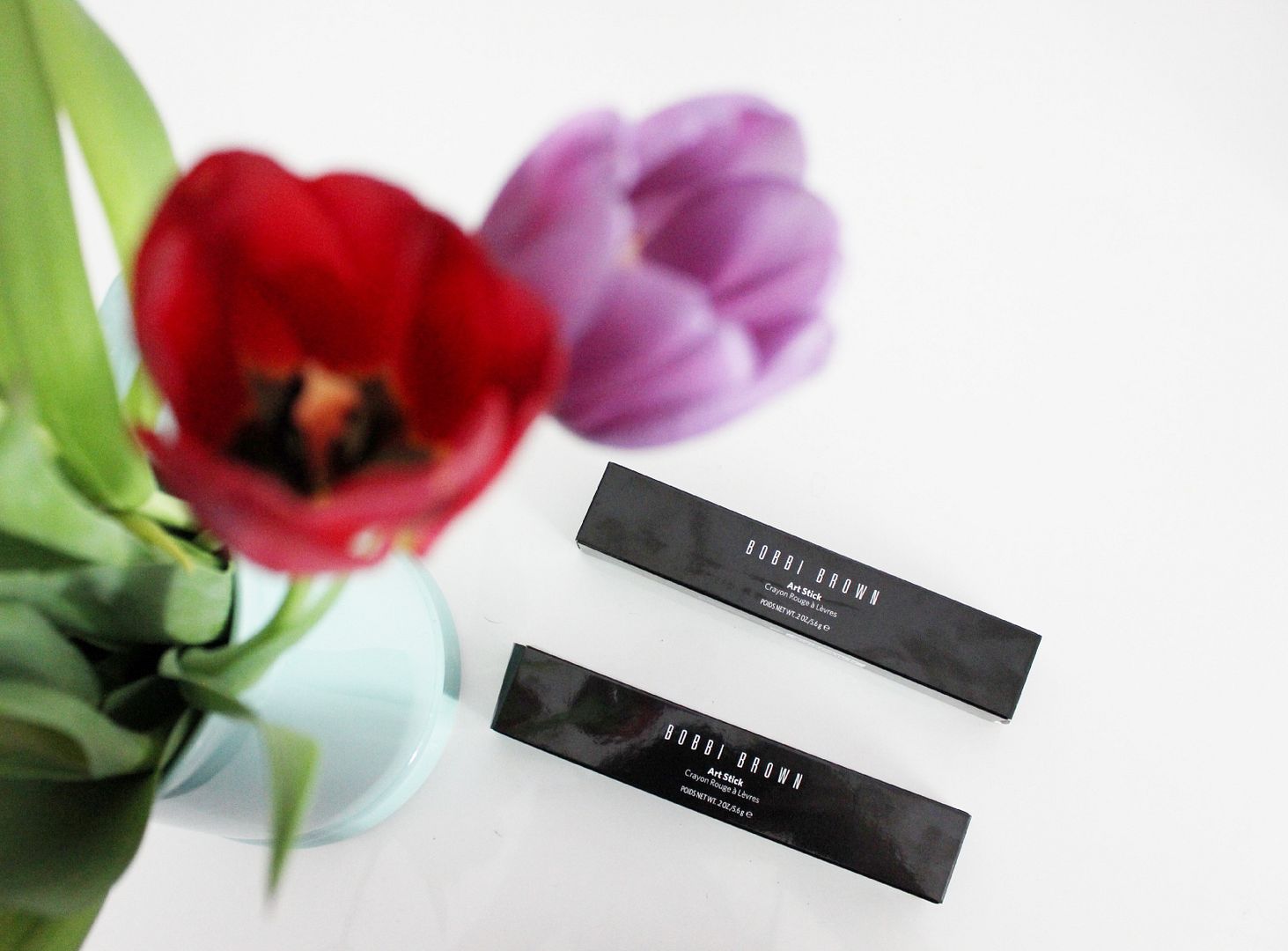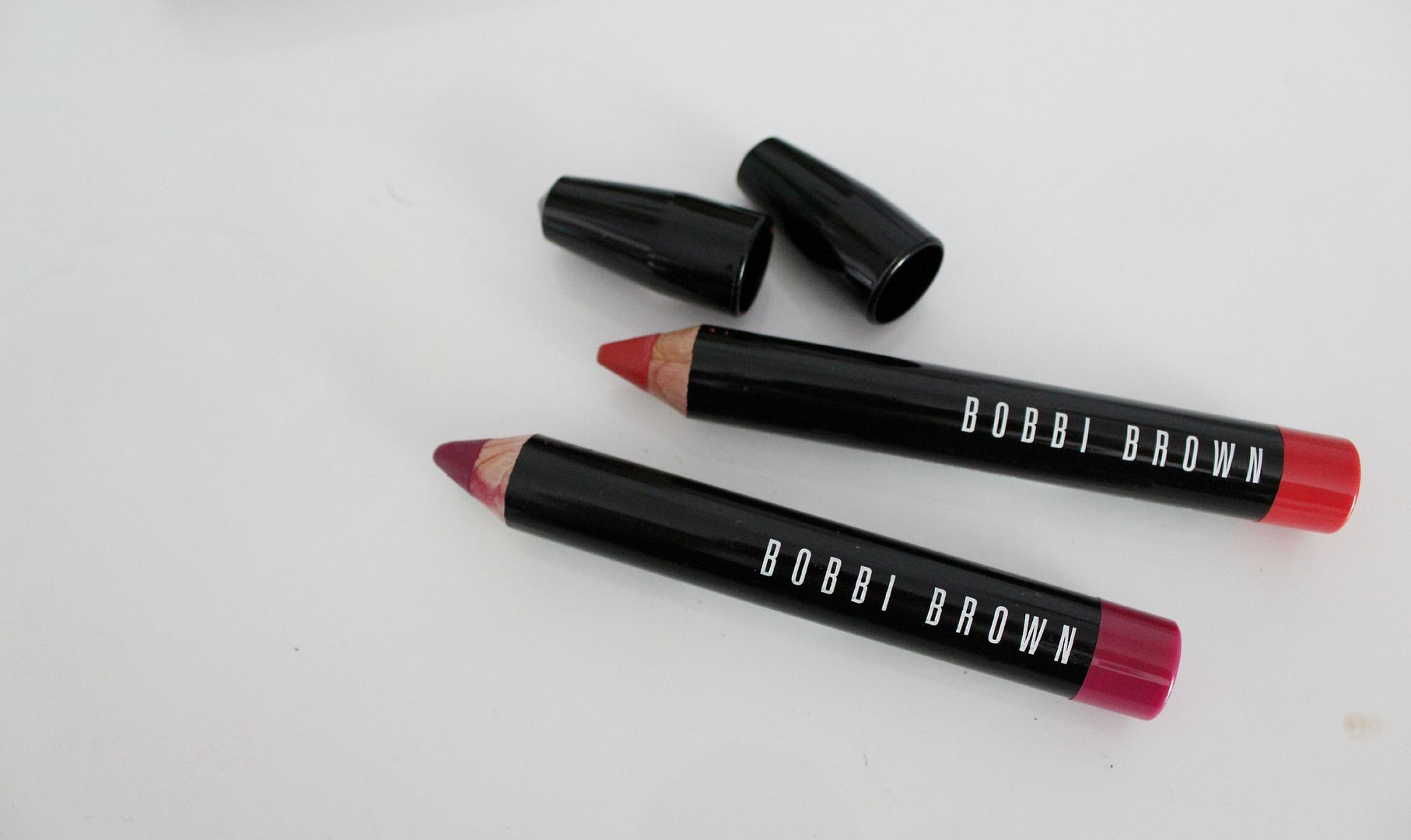 Every time I try and type Bobbi Brown, I type Boobi brown. It just sounds better that way, non?
Regardless of typos, the new art sticks are something to write home about… chunky matte lip crayons in awesome colours – yes. I knew I wanted these but then
Stacey did a post
and I *knew*.
They get rid of the need for a liner, and as they are so chunky they are ridiculously easy to just draw around your lips. Like a crayola crayon.
The finish is matte, but not drying at all. More moisturising than the NARS matte pencils, and almost creamy when you first apply them. The cons would be that most of the shades seem bright – which is a plus for me – but not if you love nude colours. Also the inevitable sharpening will waste a bit of products, but that doesn't really keep me up at night.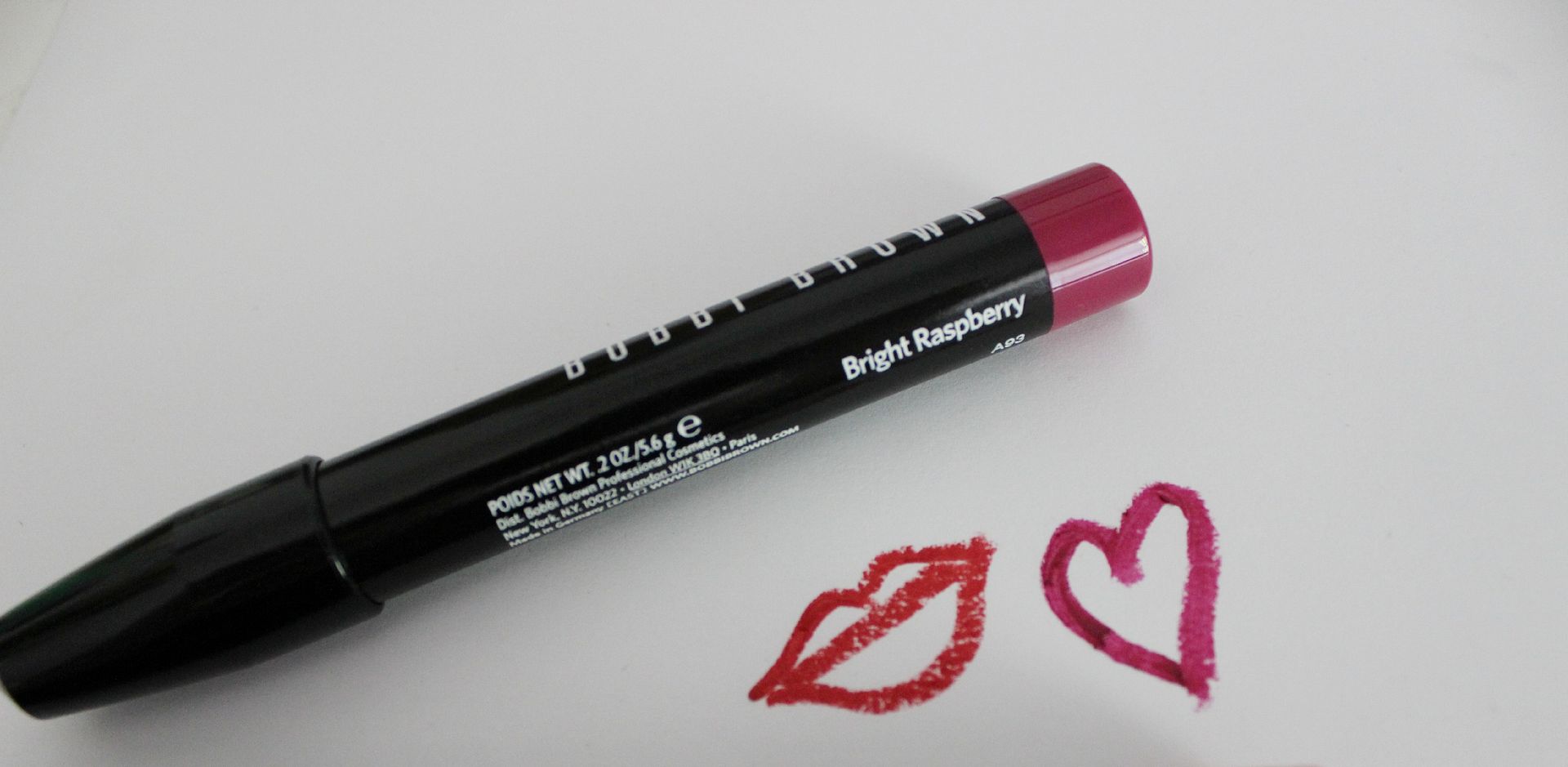 Bright Raspberry is a blue-toned deep pink shade. It's similar in tone to MAC Girl about town, but it looks a lot less vibrant on the lips. Yeah, it's bright but it's not neon bright, and it's pretty wearable. It's a standard pinky colour that leans red a little bit, which I love. This is definitely my kind of shade.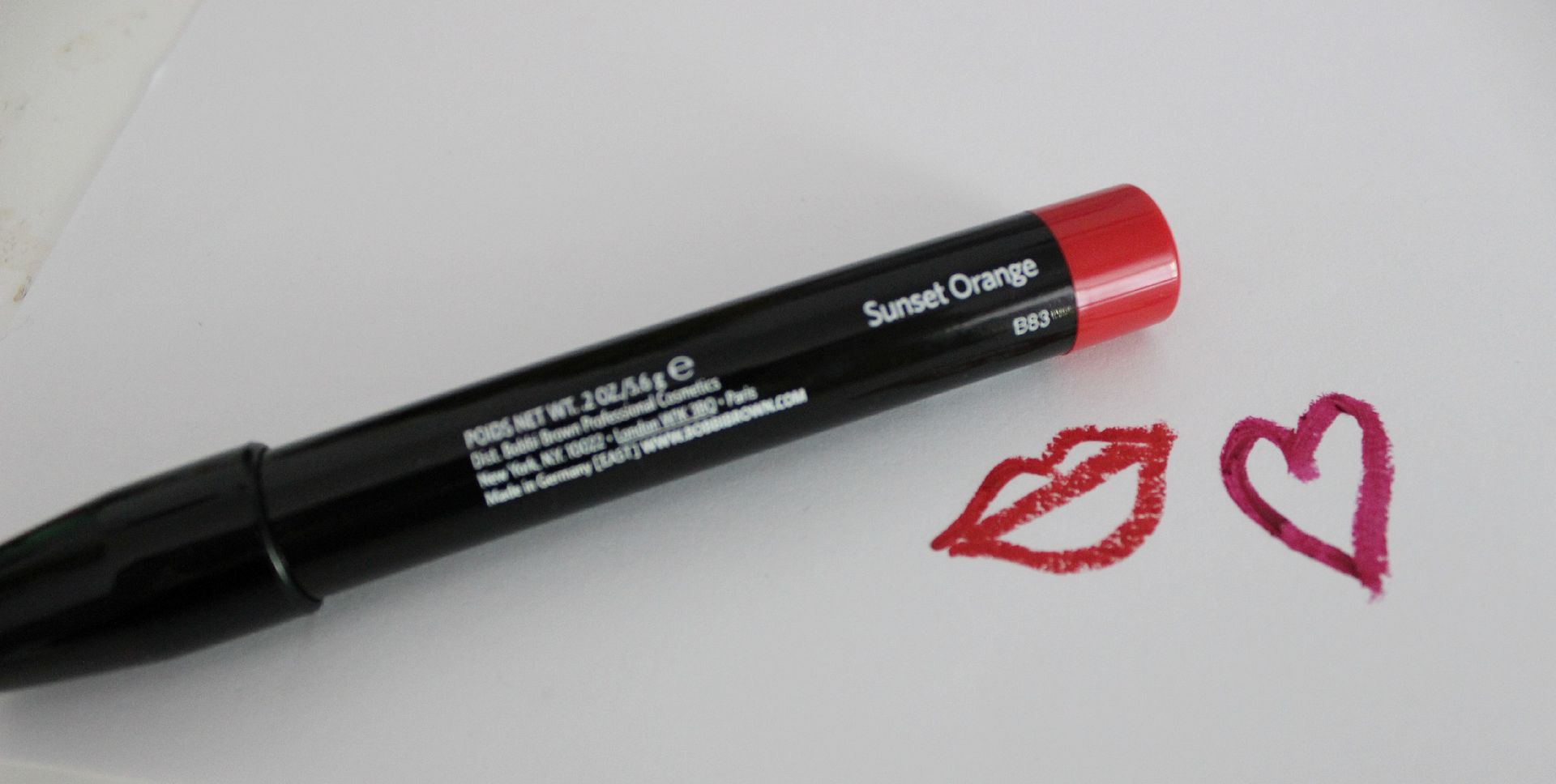 Sunset Orange is an orange-red, without being too vibrant or too orange. Super wearable for an orange lip product. It's not a clean orange, and is by no means unique but this is something I will wear a lot in summer.
Each pencil comes with a chunky sharpener, which is so useful and definitely something that all brands that make lip crayons should consider doing. I guess you need a special sharpener with these pencils, as they are really chunky/substantial.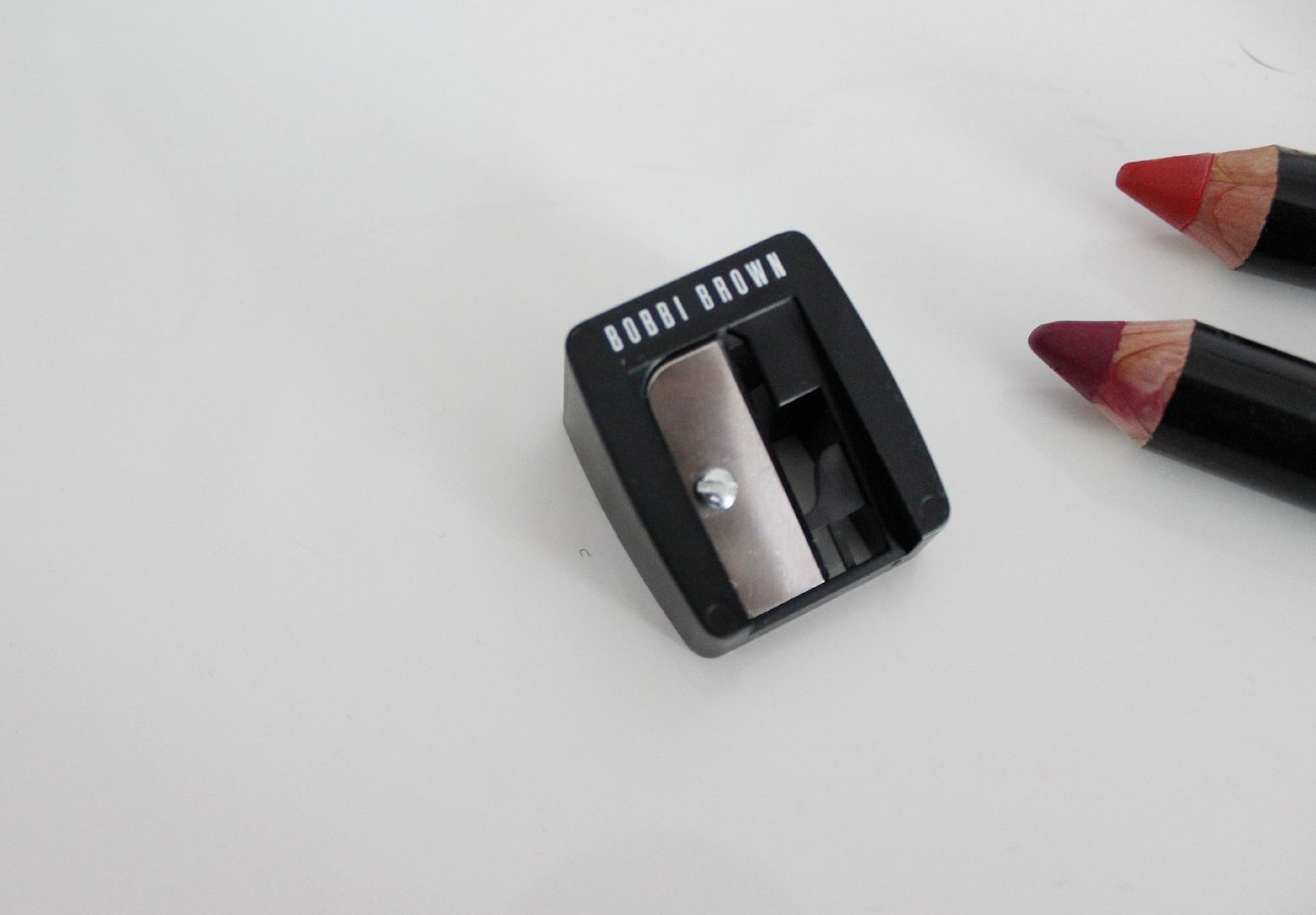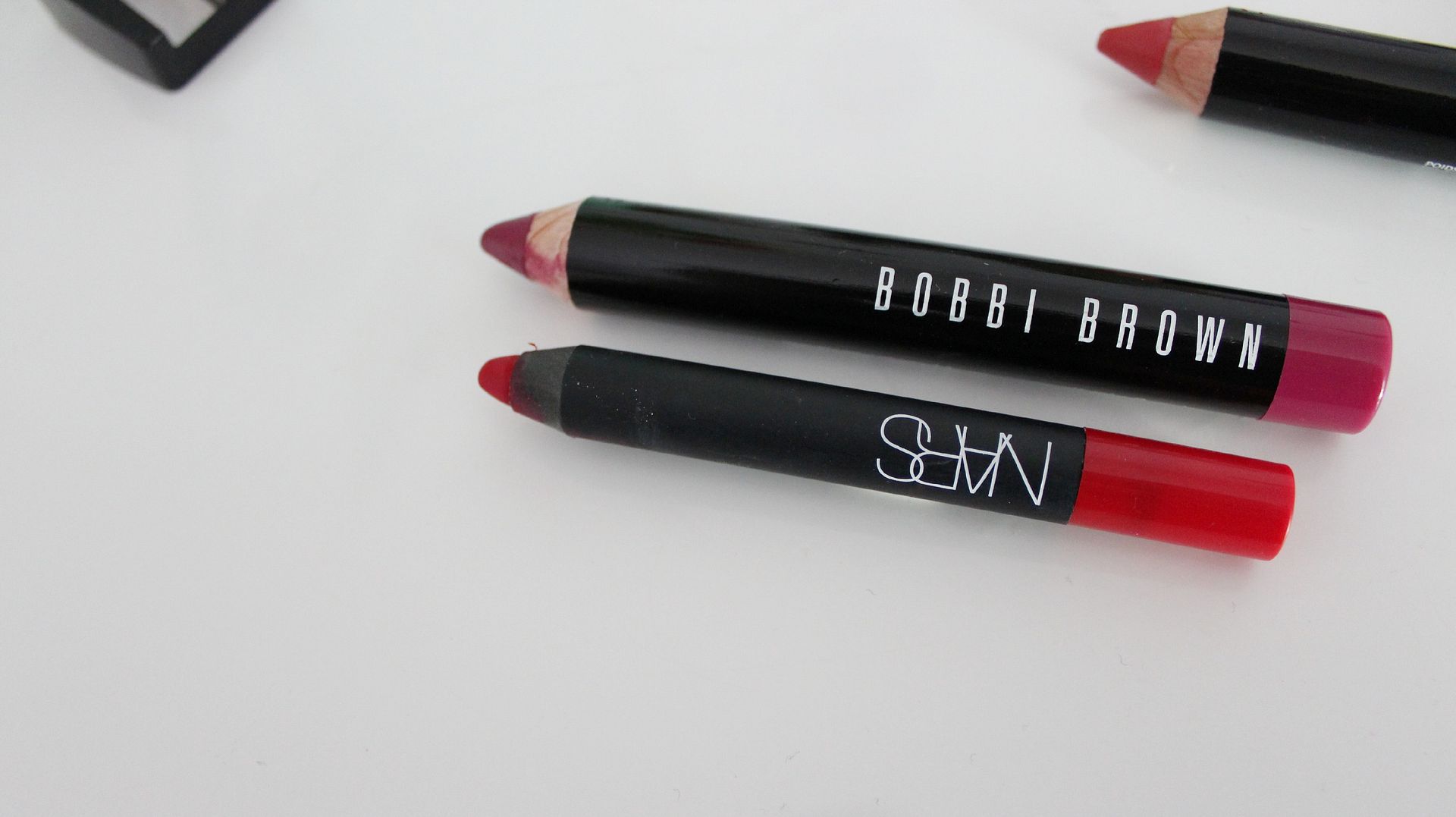 For comparison I've shown it next to the NARS velvet matte pencils – you can see how much bigger the Bobbi Brown ones are! They feel so much chunkier and seems like you get more product.
Overall, I am majorly loving these at the moment!