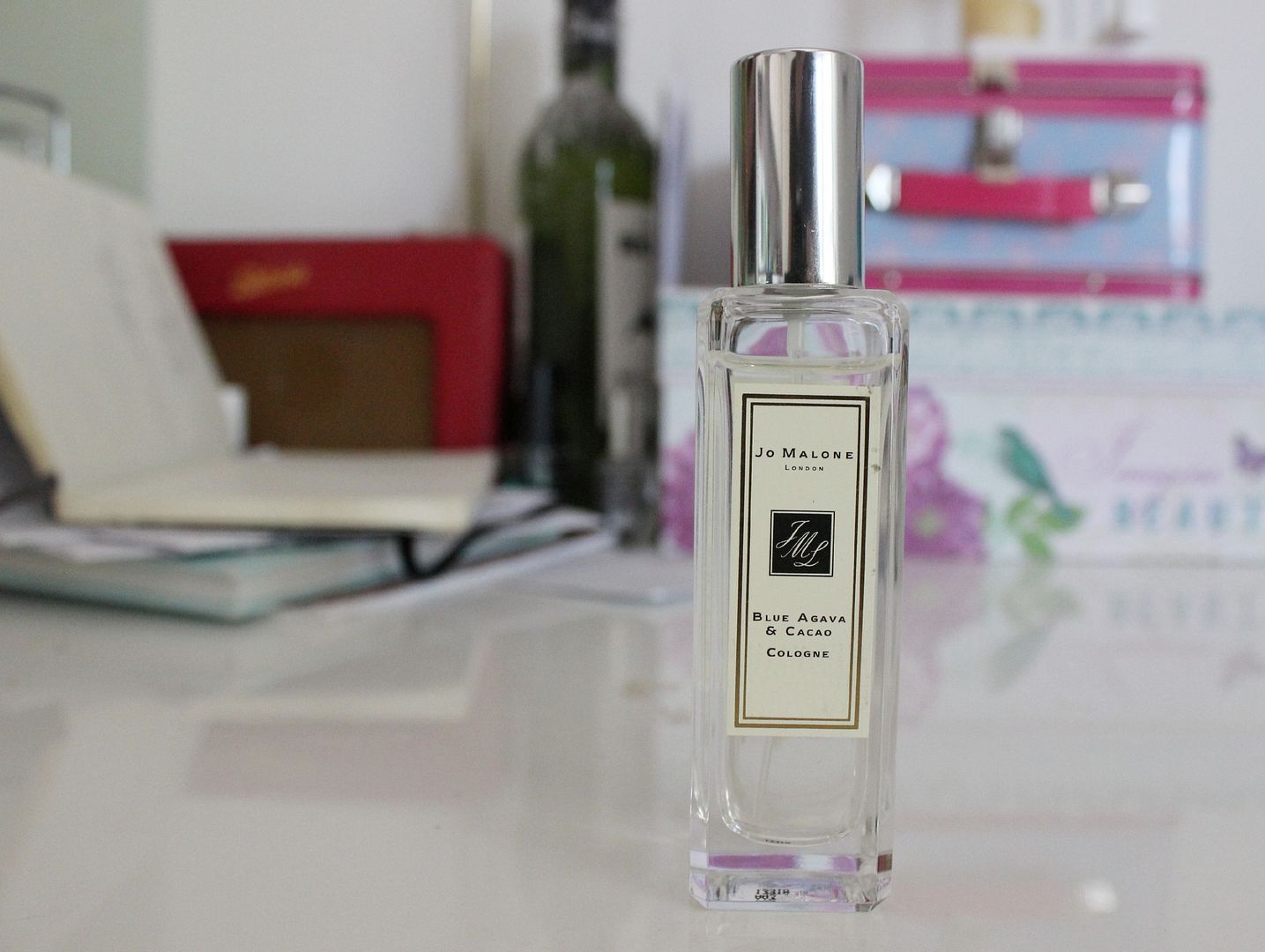 I think I may have found it… the one. My signature scent.
I've always thought signature scents sounded so elegant, although I've never committed to one 100%. I'm not saying this is the only perfume I'll ever wear again, but this is something special.
A bold claim, I know. This perfume is seriously amazing though, and so unique. It's Jo Malone's blue agave & cacao cologne, and I have the little baby 30ml one. I've never really smelt anything else like it. Some notes remind me slightly of Angel, but it's pretty unusual. When I first spritz it, it reminds me of fizzy cola bottles, and then it settles down to something warmer and sweeter and almost vanillary, with a touch of cinnamon. I'd say the scent is rich and warm, with a little fruity/citrus sweetness. It's not flowery or girly, it's pretty sexy. I love stronger perfumes like Tom Ford Black orchard/Illamasqua Freak/Angel etc…
I wore this when I was hanging out with my friend, and after shoving my wrist in her face (haha), and asking her what she thought, she said it smelt like 'me'. Signature scent in the making!
You can combine and layer all Jo Malone perfumes, in a slightly gimmicky way I think. The SA recommended me the roses one, and said the two layered would smell like turkish delight. I have the Diptyque rose scent, so I've tried the two. I don't mind, as long as I can smell the blue agave and cacao. It is seriously delicious! On the Jo Malone website it says to layer with white jasmine & mint or Vetyver. Both sound really good… next time maybe 🙂
Have you tried any Jo Malone perfumes? They are seriously amazing. I want to start a collection…