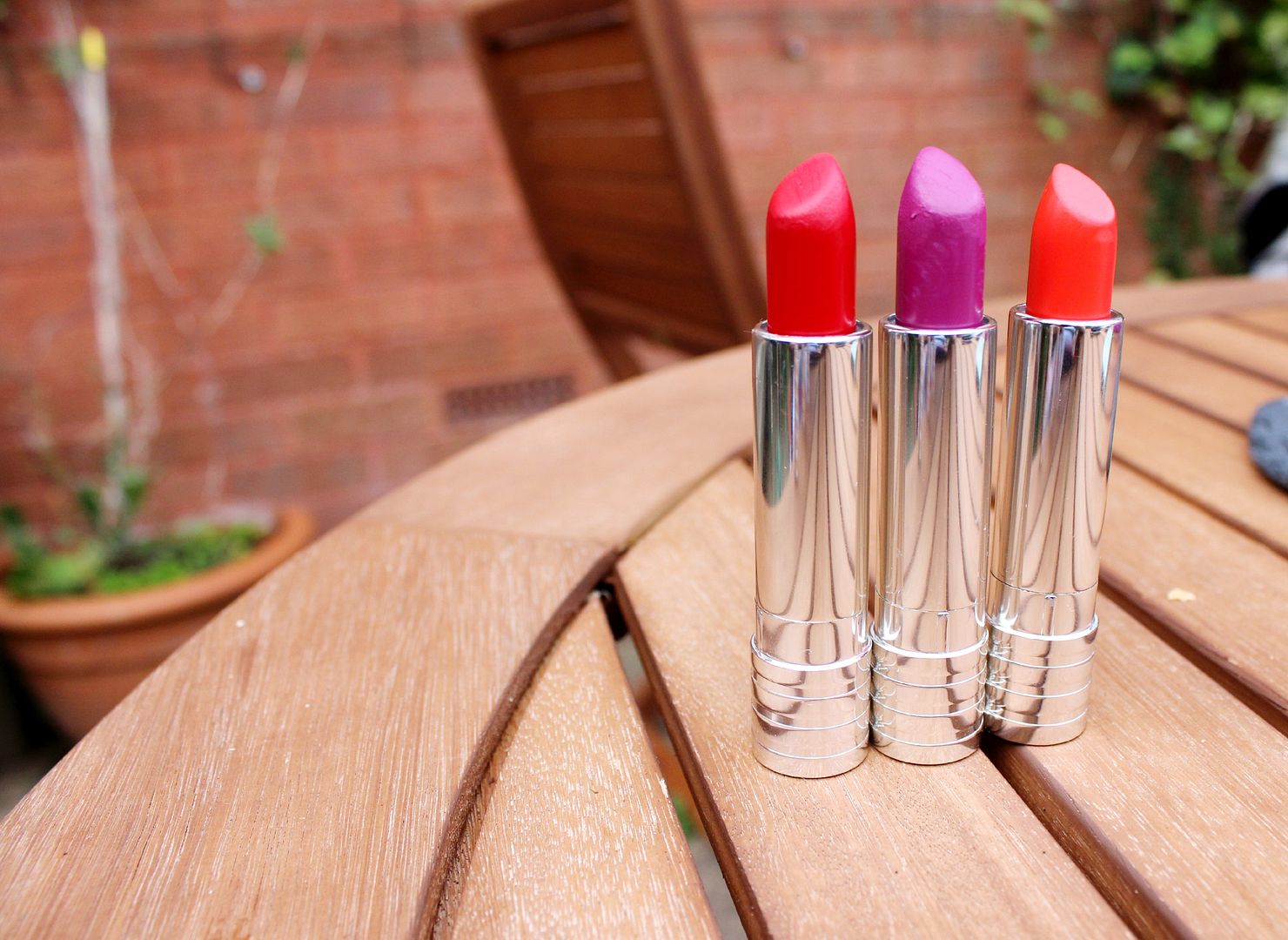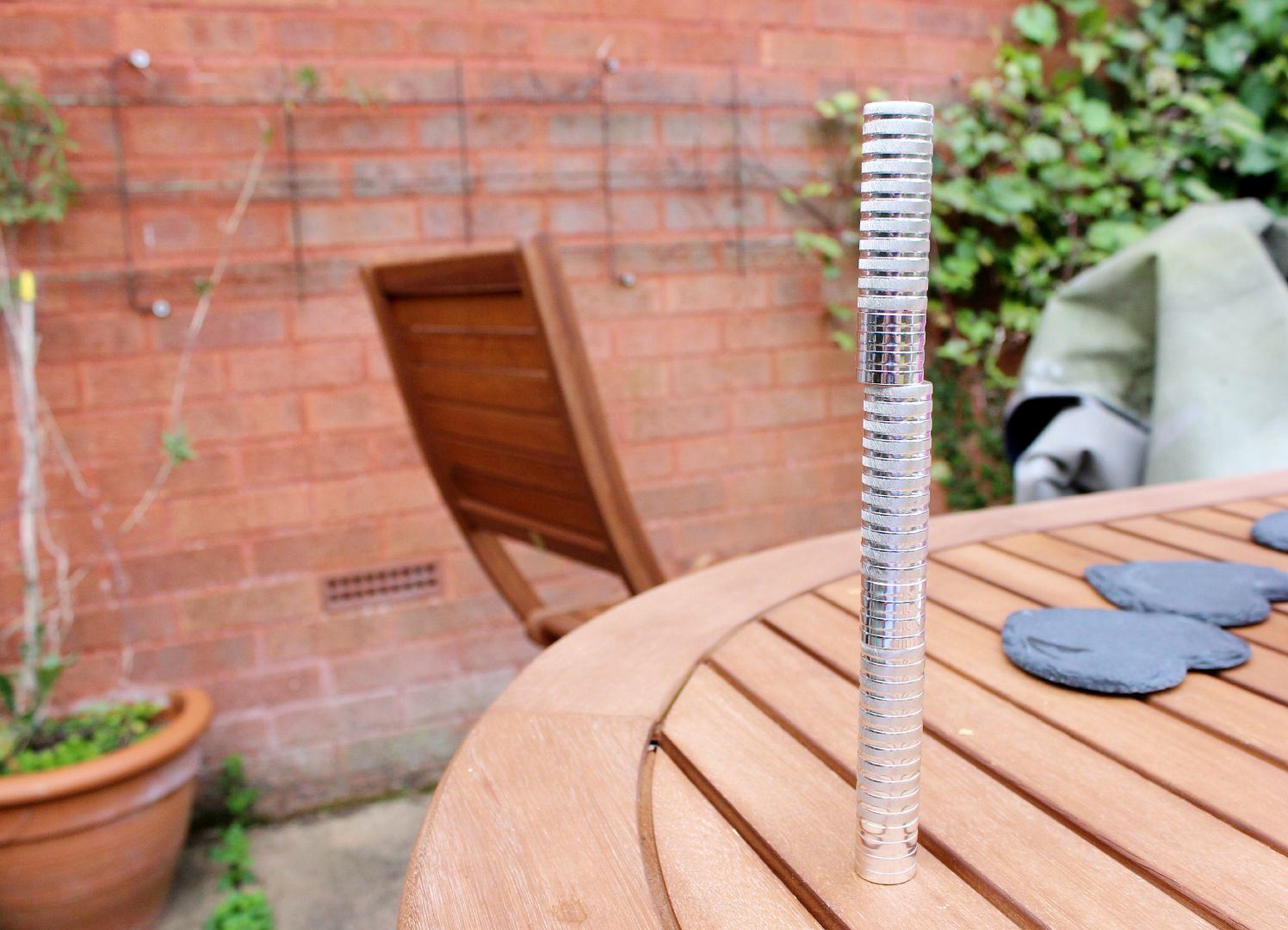 Lipstick totem pole
These are matte lipsticks, but not as you know them. Not drying, really comfortable to wear and a whole bevy of bright colours… intrigued?
The
long last soft matte lipsticks
from Clinique are my latest lip obsession. I know that as a fickle makeup fiend that probably doesn't mean a great deal, but I can't stress how amazing these are. I would consider myself a matte lip
expert
, as they are the finish I always gravitate towards… meaning that I have so many to chose from. After I saw these on Laura and Simone's blogs I was sold (lovely ladies), and I picked one up in duty free last month. Two more were swiftly purchased after I realised how perfect these were.
These are lush. Creamy, insanely pigmented and rich and they feel comfortable. You can't even tell you're wearing lipstick. Sorcery.
Matte plum: reddish plum.
Matte mandarin: Orange!
Matte crimson: Blue-based pinky red.
The negatives – because nothing is perfect. They can smudge somewhat. Don't expect to be able to eat a cheesy pizza and have perfect lipstick still. I learnt the hard way. I'd say they can transfer onto teeth as well, but just make sure to do the ever-attractive finger in mouth trick, and you'll be fine. They're also unscented, which isn'y my favourite as I love a good vanilla scent 🙂 Oh, and a huge negative I suppose is that they are addictive, and owning one apparently isn't enough.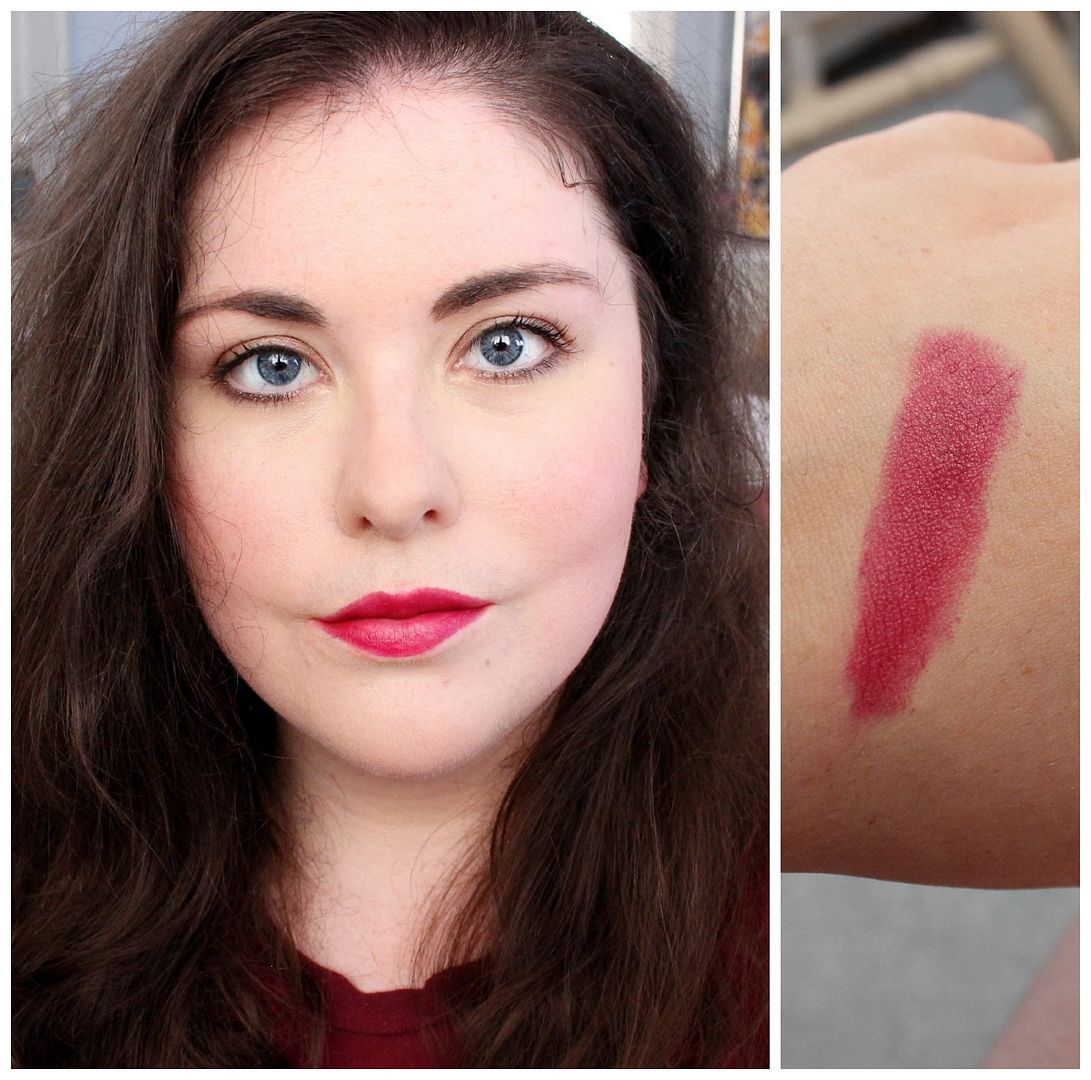 Matte plum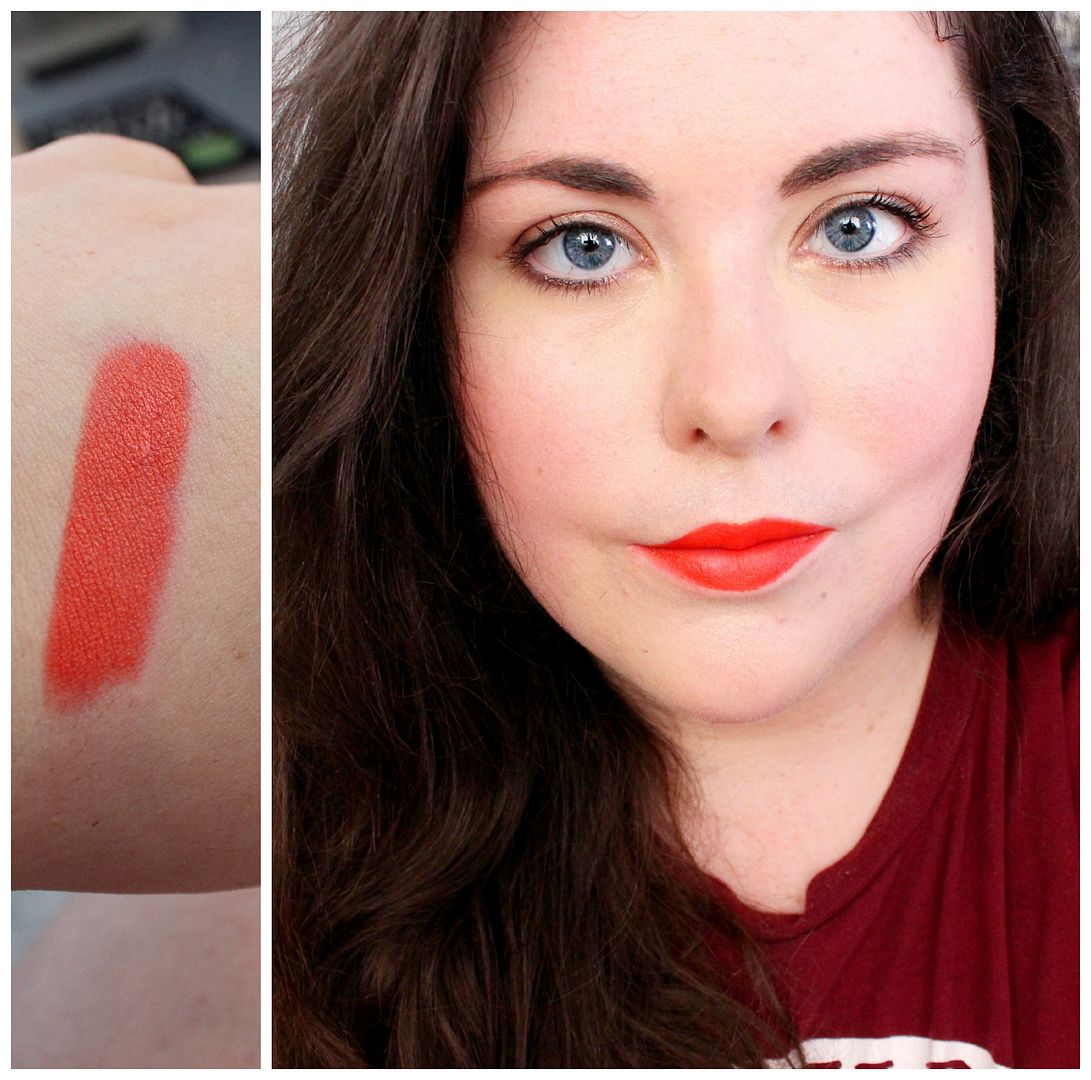 Matte Mandarin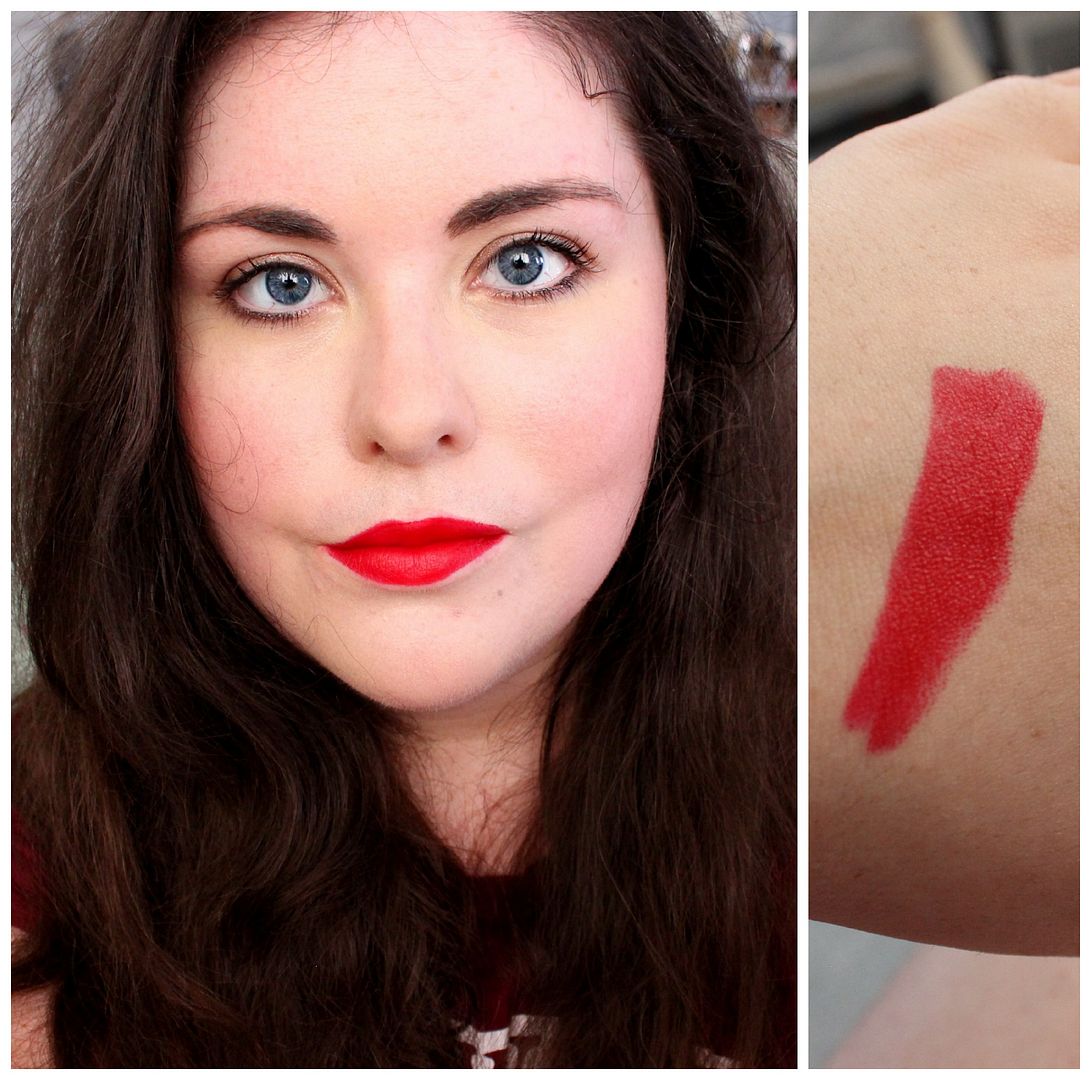 Matte Crimson