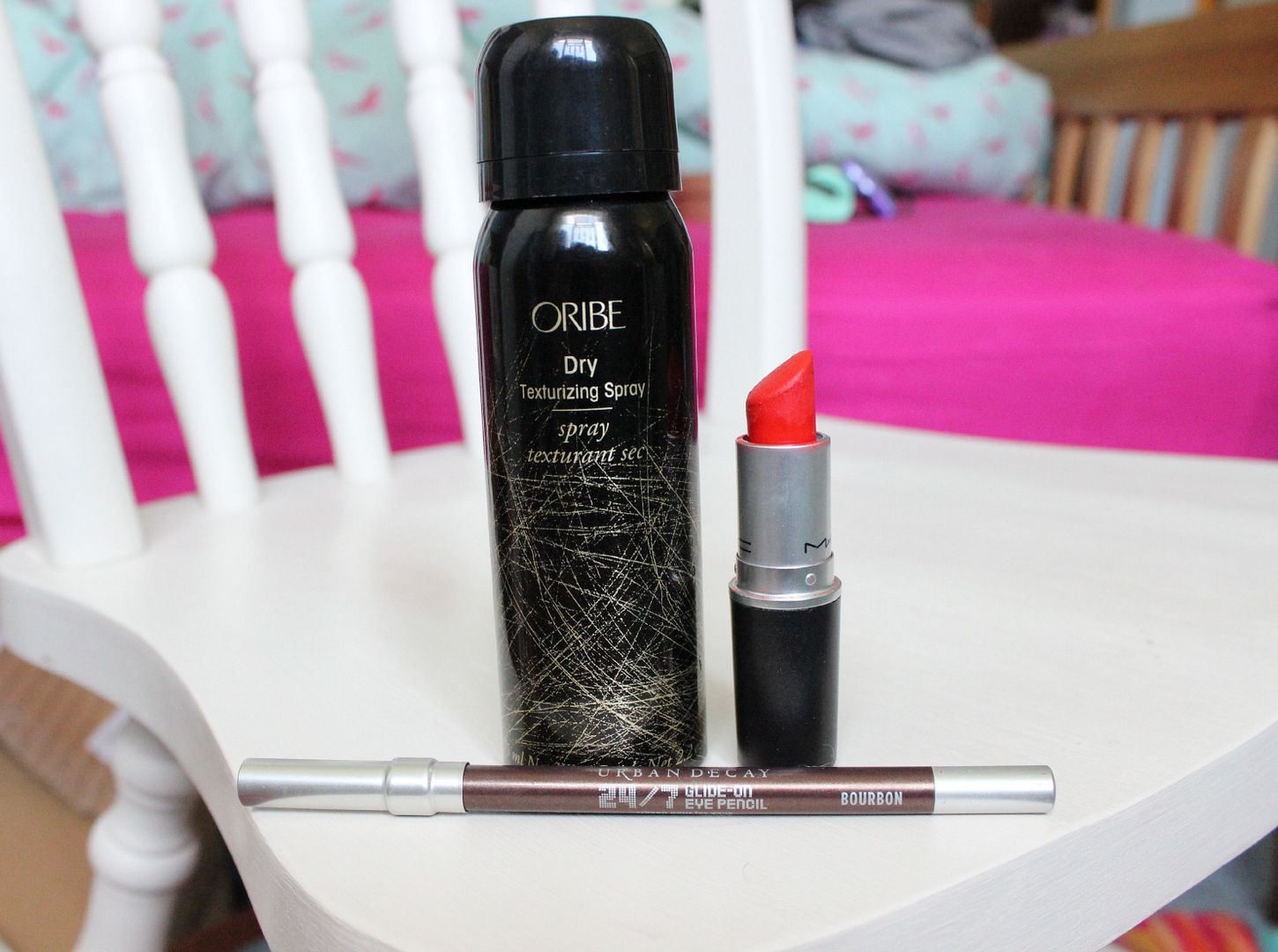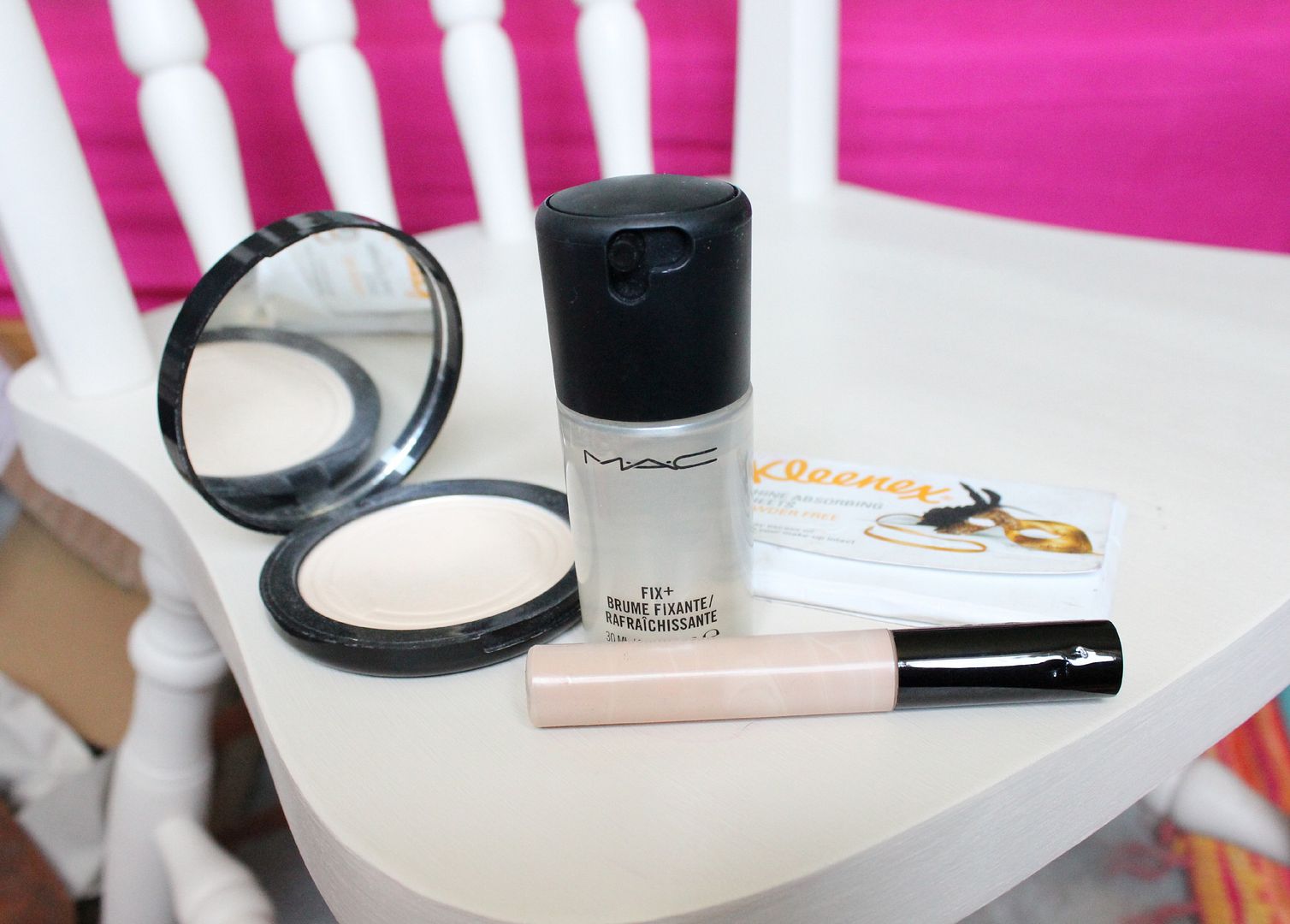 A few weeks ago, it was one of the first times in my life that I had wanted to look ok after work. I only started working full time at the beginning of June, so at the end of the day I am normally a tired and sweaty zombie, dreaming of her pyjamas and her bed. On this particular night though, I had people to see, and places to be. This had led to some thinking the night before, and some essentials that had me ready to go from desk to daiquiri… 🙂
Base wise – it needed a touch up. I used the kleenex blotting powders (amazing) to absorb any oil on my face, which makes your face feel so much better. I touched up a little bit with my collection lasting perfection concealer, and then gave everything a light dusting of powder with the soap & glory one heck of a blot powder. Lastly I used a few spritzes of MAC fix + because it smells amazing and makes skin look fresher/now powdery.
In terms of glamming things up, I refreshed my hair with the Oribe dry texturising spray (overpriced), and used some more deodorant and perfume. Lastly I used some of the Urban decay 24/7 eyeliner in bourbon – so creamy – and slicked on some MAC lady danger, which is my go-to lipstick, and the one that instantly makes me feel a bit nicer.
Those were my little steps for making me feel recharged and ready for the night after a day at work – I'd love to know if you have any tips 🙂