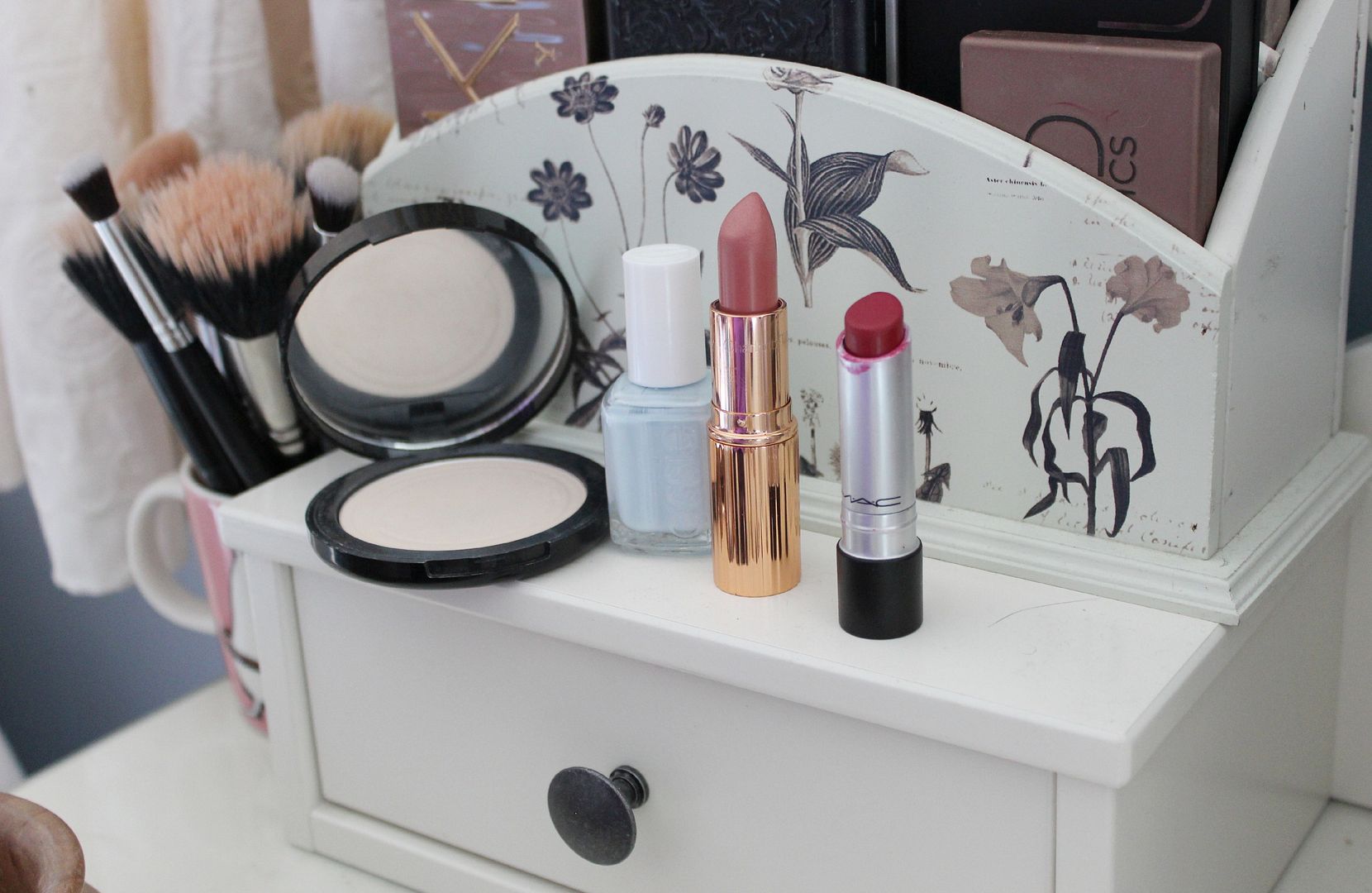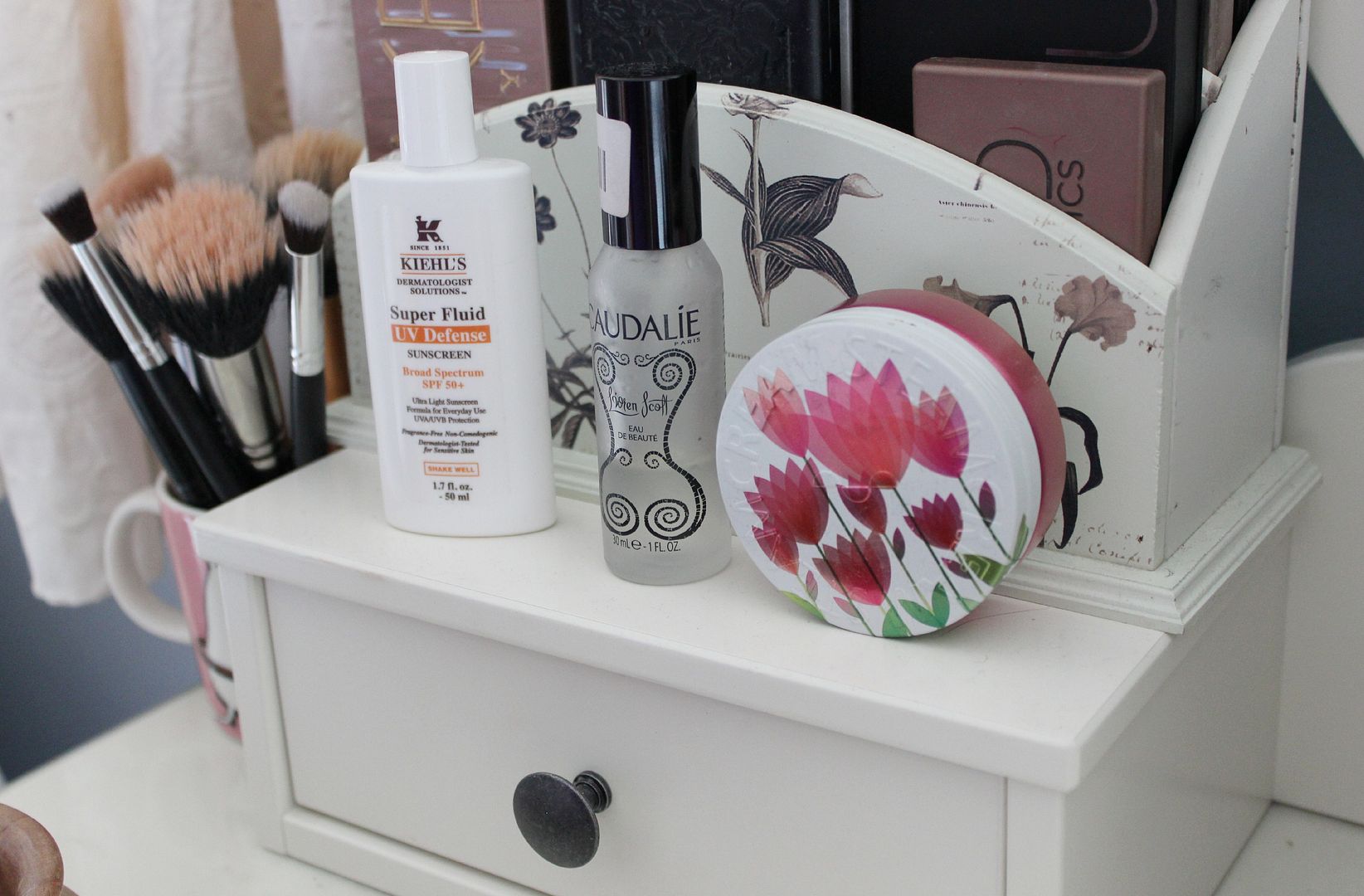 I KNOW. It's now officially July. Such madness I have never known. People have started talking about Christmas (kill me now) and the days are slowly getting shorter. I'm not ready. June also whizzed passed with lightning speed… so much was going on! I finished University, moved, started a new job, went on holiday, got my results… phew. Luckily, in true Laura style I managed to still obsess over some beauty products. Would you expect any less…?
Something that has lived in my bag all month is the Soap & Glory one heck of a blot. Doesn't add any colour or coverage, but blots oily bits really nicely. Can get a little cakey if you use loads, but I have a little kabuki brush in my bag and give my nose a light dusting mid-afternoon. Has a handy mirror too. Handbag staple! I wore Essie Borrowed and blue all month, it's so pretty. The perfect milky blue polish. Lip wise I have been obsessively alternating between Charlotte tilbury Bitch perfect and MAC pro longwear lip creme in Perpetual flame. I swear I didn't buy Bitch perfect just for the name (maybe a bit) but it's a delicious nude lipstick that doesn't make me look dead. Success. Perpetual flame is awesome. I have seen nothing about it online – I am saddened by this. It is awesome, if bright, long-lasting matte pinky red lipsticks are your thing. They're mine.
It's been a bit/a lot sunnier this past month, and I have been religiously applying Kiehl's Super fluid UV defence facial sun screen. Awesome stuff. Not much else to say… it's only a sunscreen. For the hot tube times I have kept a little bottle (L'wen scott packaging, le cry) of Caudalie beauty elixir in my bag. Dat smell. Like crack.
Lastly, I have to mention Steamcream. Incase you didn't though, I'm now doing a PR internship with them, and feel very loyal already. Being surrounded by all the pretty tins all month has made this a definite favourite.
Make sure to tell me/link me to your monthly favourites! 🙂 Bring on another beauty-filled month…