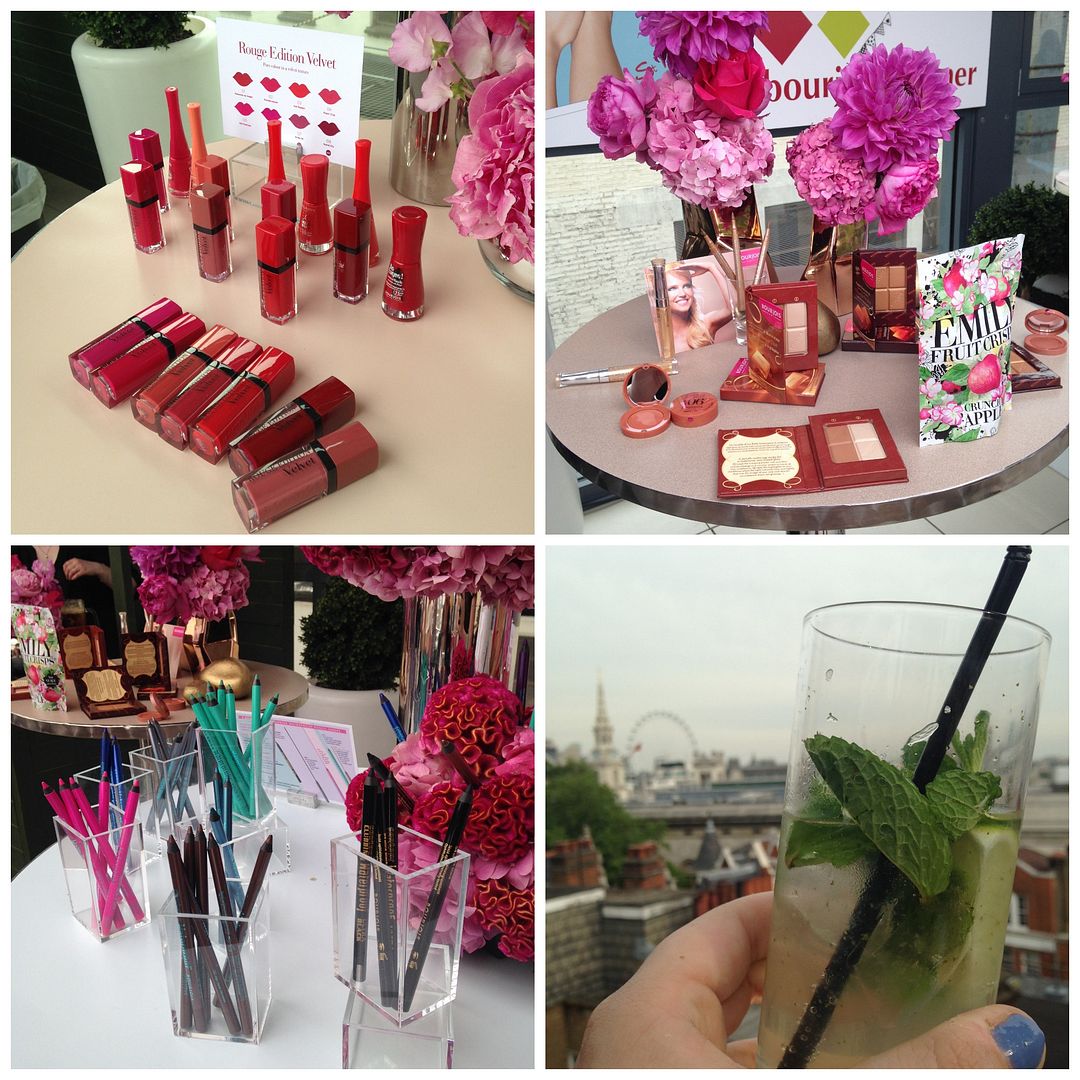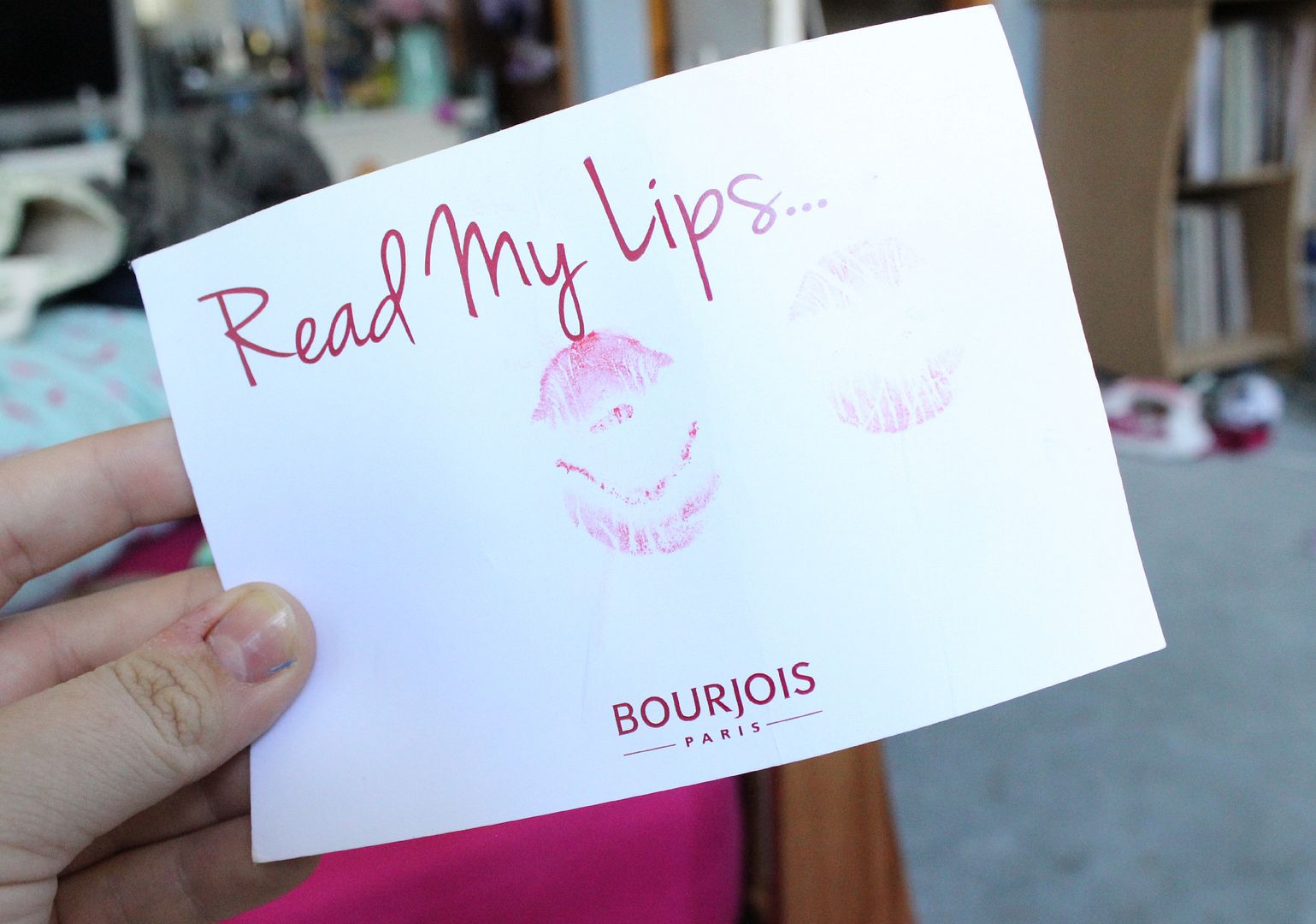 Last week I was lucky enough to be invited along to the Bourjois summer event, and I was even luckier to be given a preview of the new products that Bourjois are about to launch. At the event our lips were 'read' (like palmreading), which was so cool. See above for my lip print…
Sharing is caring… I thought I'd do a run down of what is coming and what you are going to be lusting after.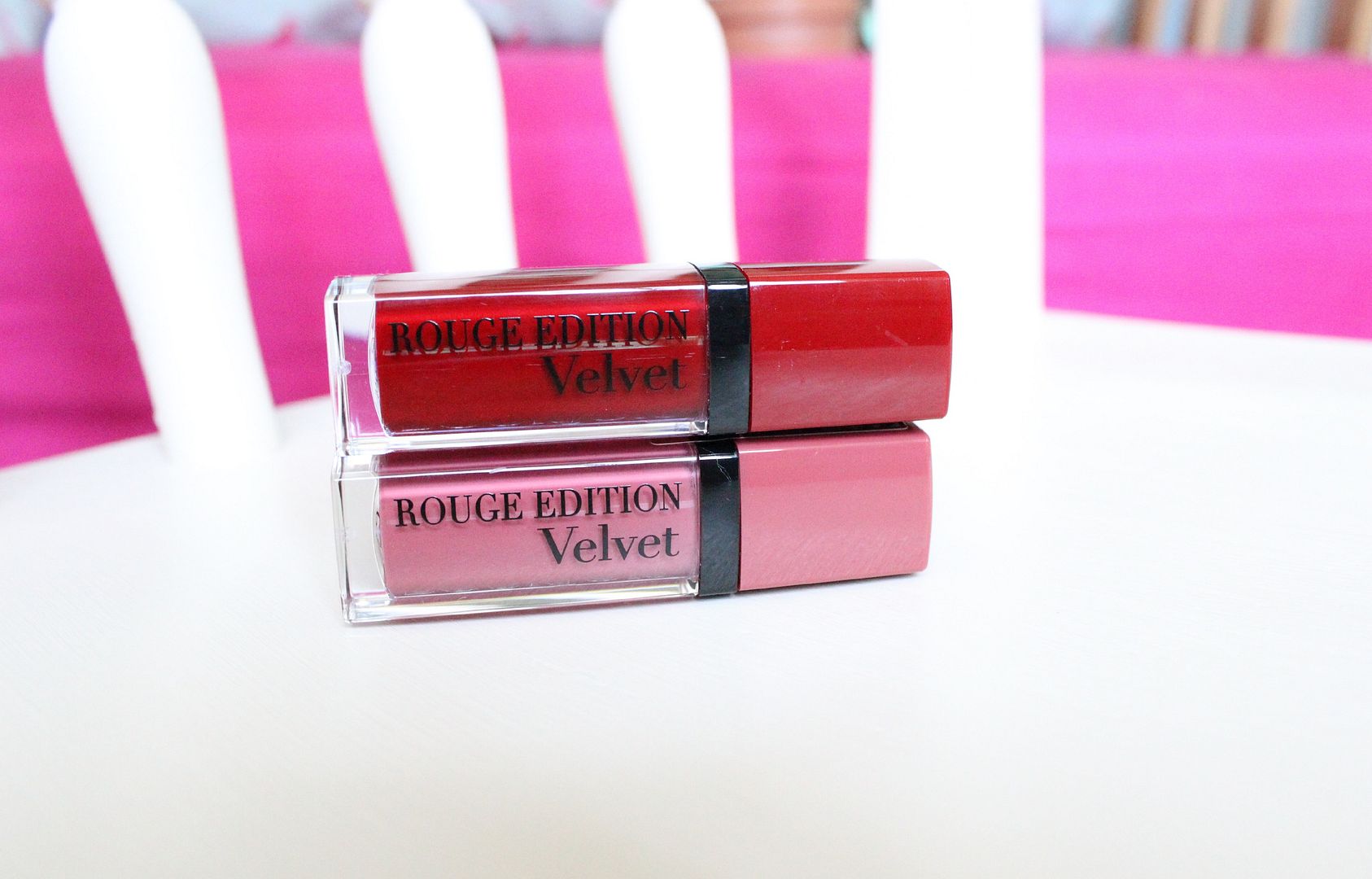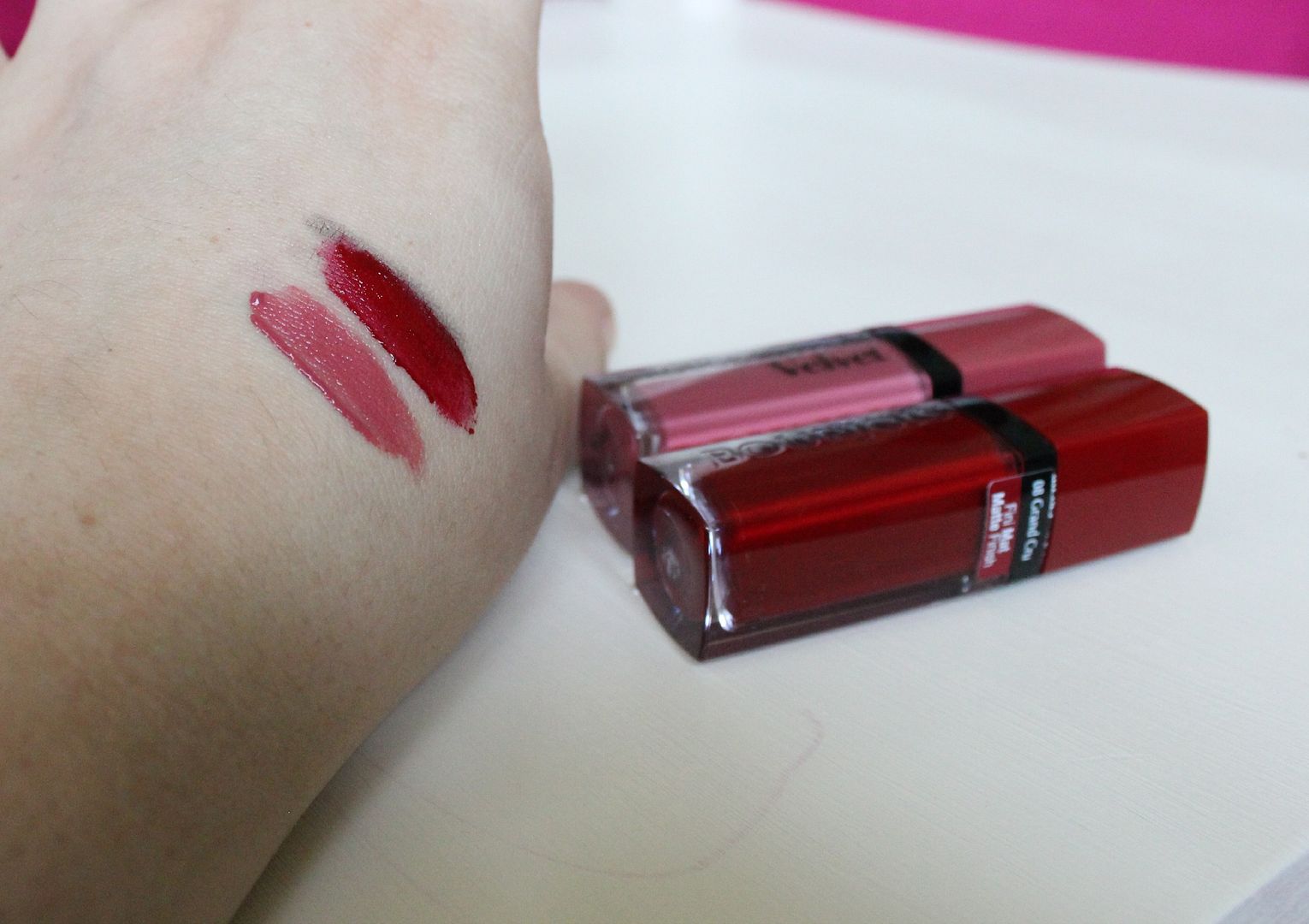 Rouge edition velvets in Grand Cru (red) & Nude-ist
Everyone's favourite rouge edition velvets now come in 2 additional shades. Yay! These shades were exclusive to Very before (I think), but they're going to widely release them this summer. Nude-ist reminds me of MAC Mehr – it's a really pink toned nude that looks natural without washing you out. Impressed with this one, I wore it all weekend. The deeper red shade is so vampy and
Sarah
– you would love this! Both wear for a long time on the lips without being too dry – see my
previous post here
for a more in depth ramble concerning the formula.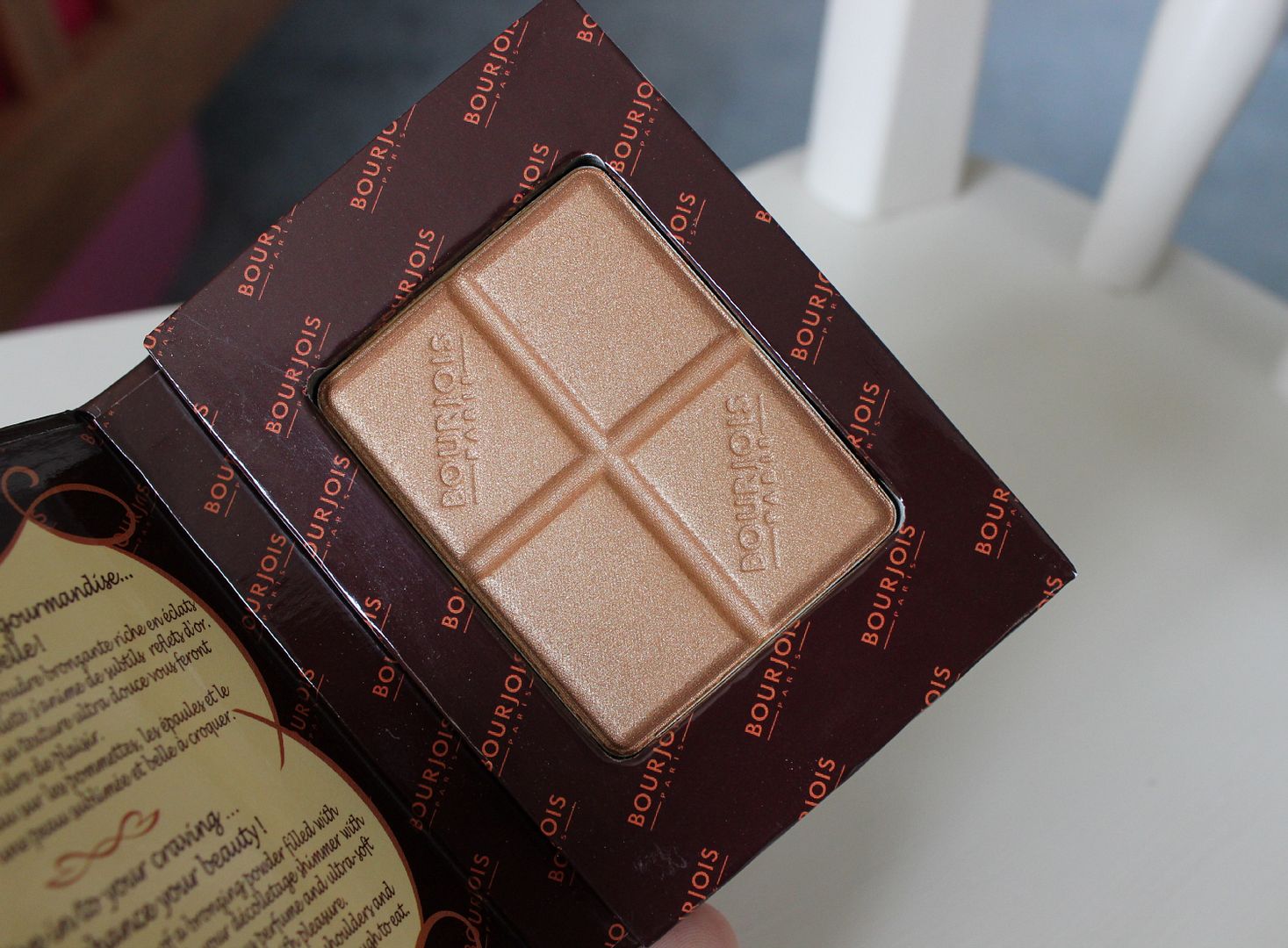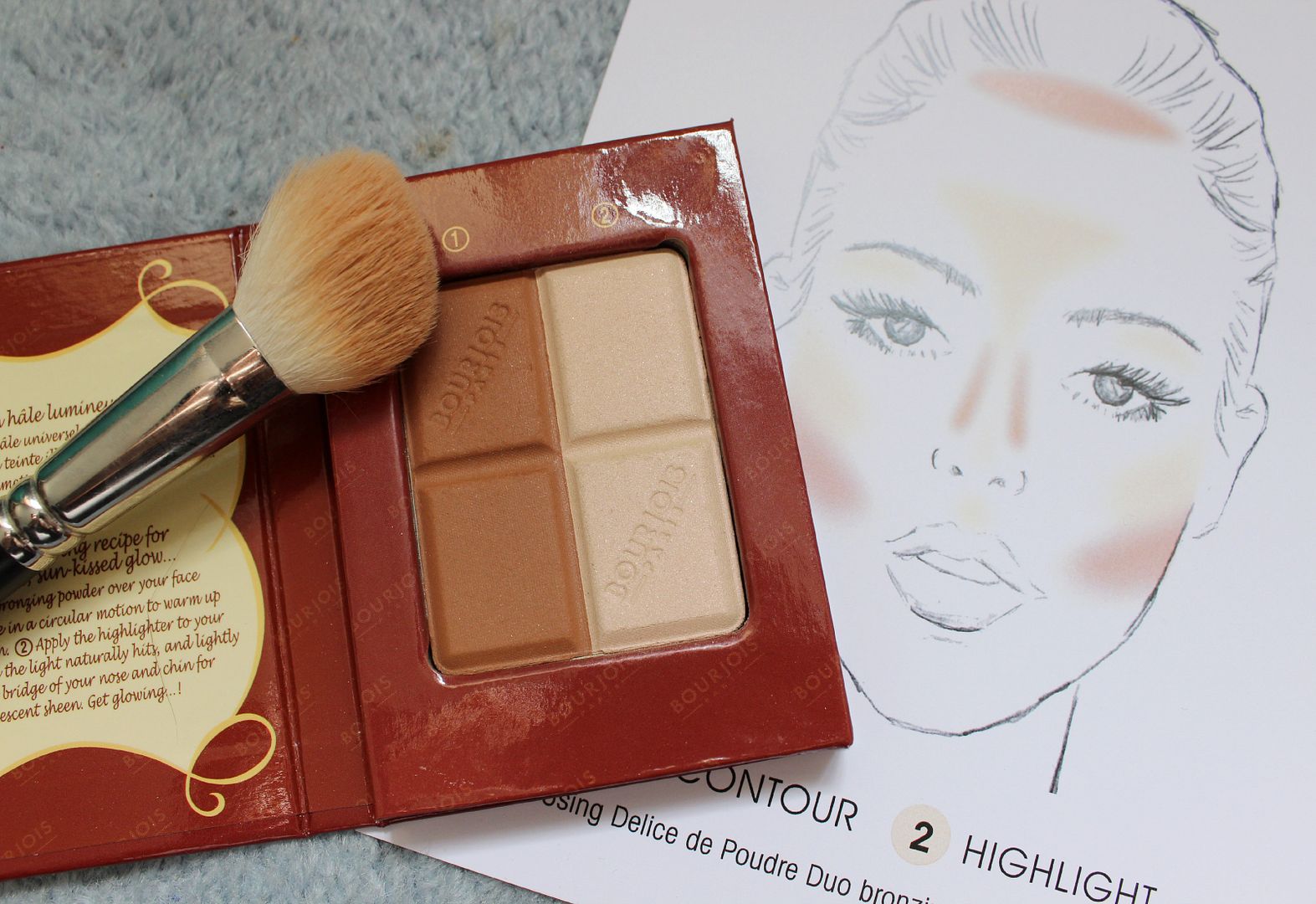 Gold bronzing powder / Bronzing powder & highlighter
I think the product people are going to go wild for is the bronzer and highlighter duo… everyone loves a good contour, and this kit is really easy. The bronzer is quite warm (warmer than my beloved Kevyn Aucoin) and definitely doesn't create as much as a realistic shadow but it does chisel some cheekbones. The highlight is absolutely perfect for daily use, it's not a too in your face shimmer. This will work for people with pale/medium skin tones, but not ones that are too deep. Which is where the golden bronzing powder comes in… It's like a golden shimmery bar of chocolate.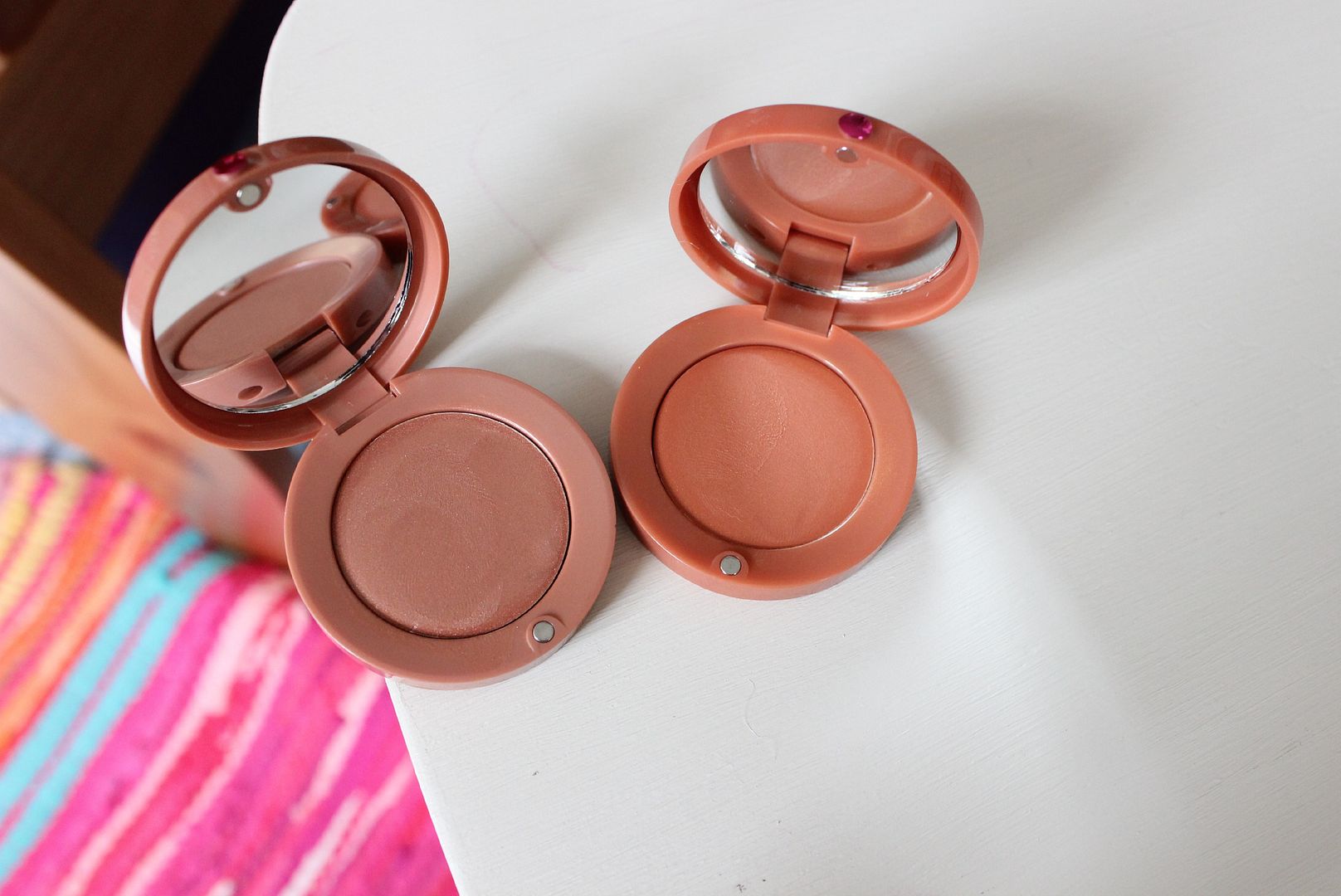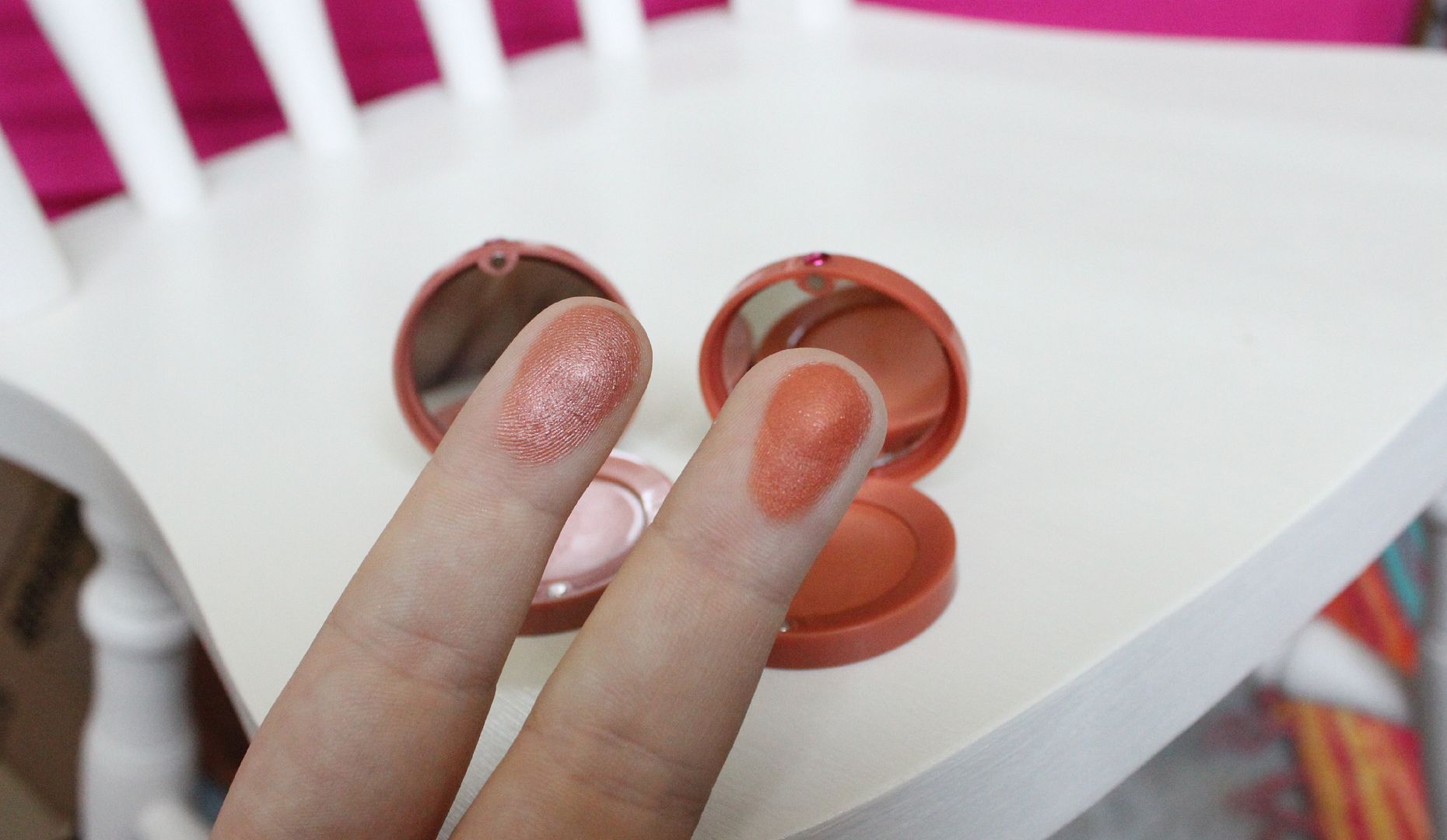 Cream blush 05 sun & 06 sun
I am not the biggest fan of the Bourjois cream blush formula – I find it it a bit powdery and I think Stila/Kevyn Aucoin cream blushes are much better. I know these are really popular though, and I think if you want a cream blush that isn't too slippery then these are good. 05 is a really natural bronzy nude, and 06 is more of a terracotta.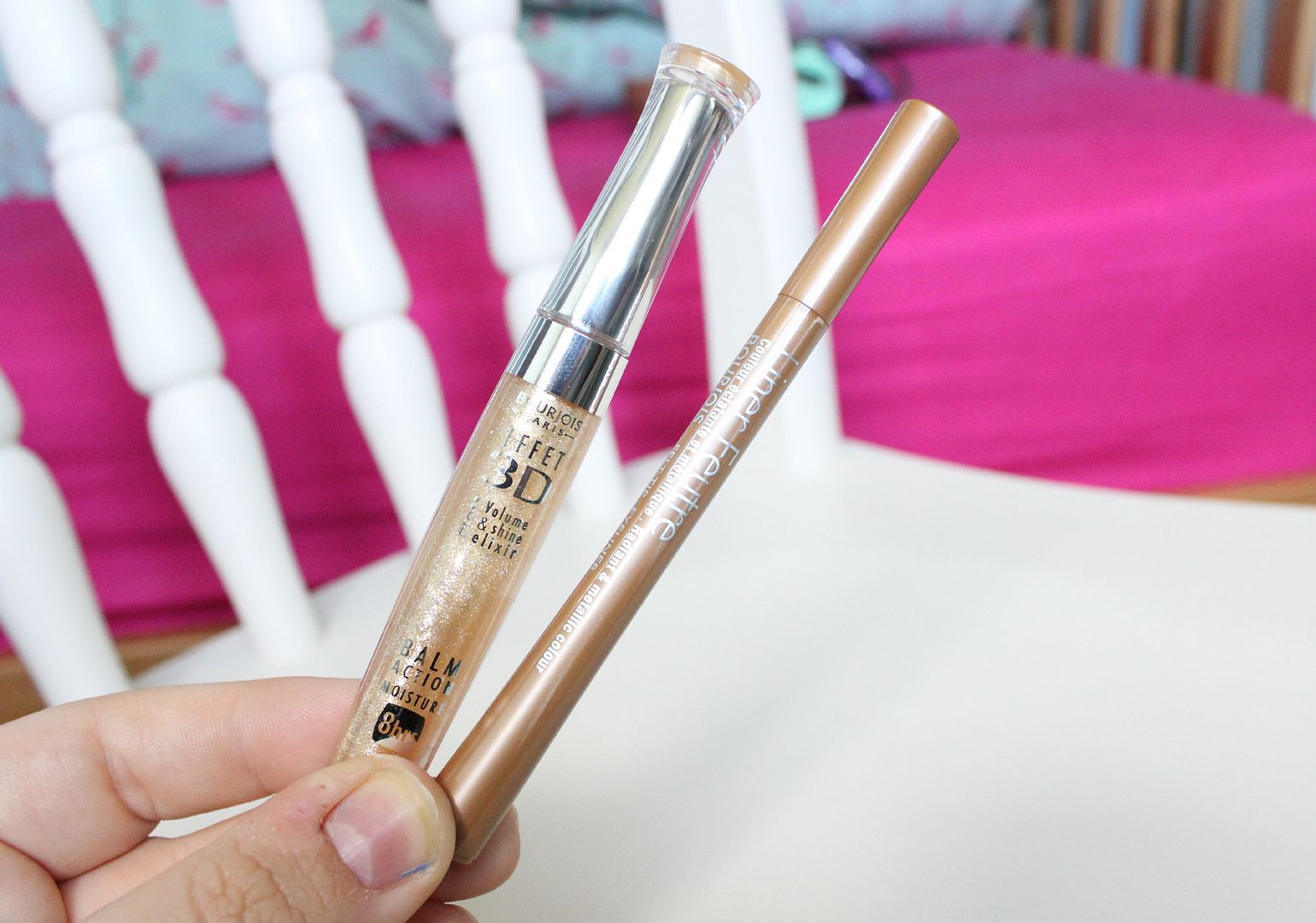 3D effect lipgloss in feeric / Felt tip liquid liner in gold shine
Golden goddess summer makeup 🙂 The liner is gorgeous, and looks really nice with a bronze eyeshadow. The formula isn't the wettest, but the gold does look very nice. I have yet to try the golden gloss, because I am all about the matte lips at the moment.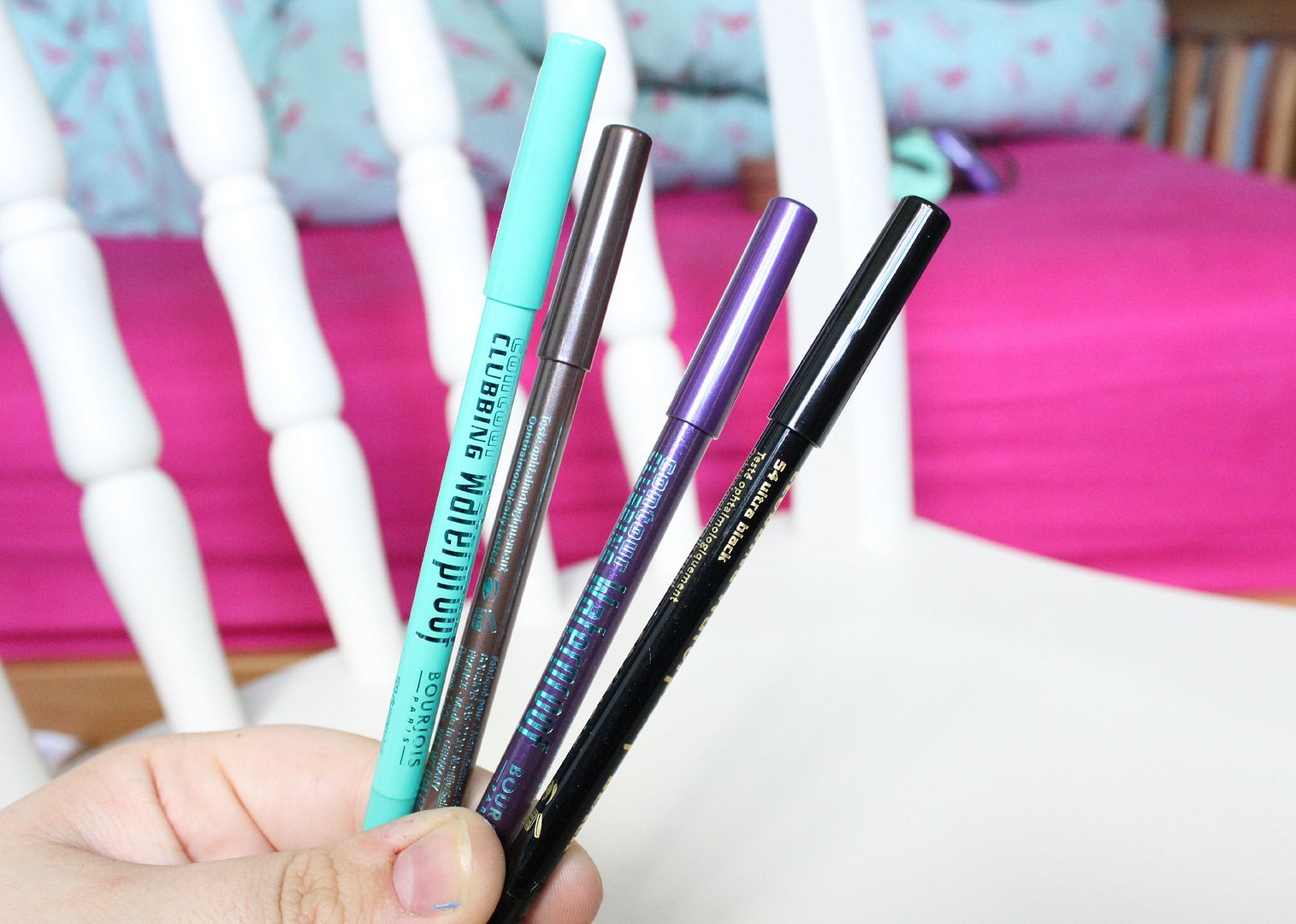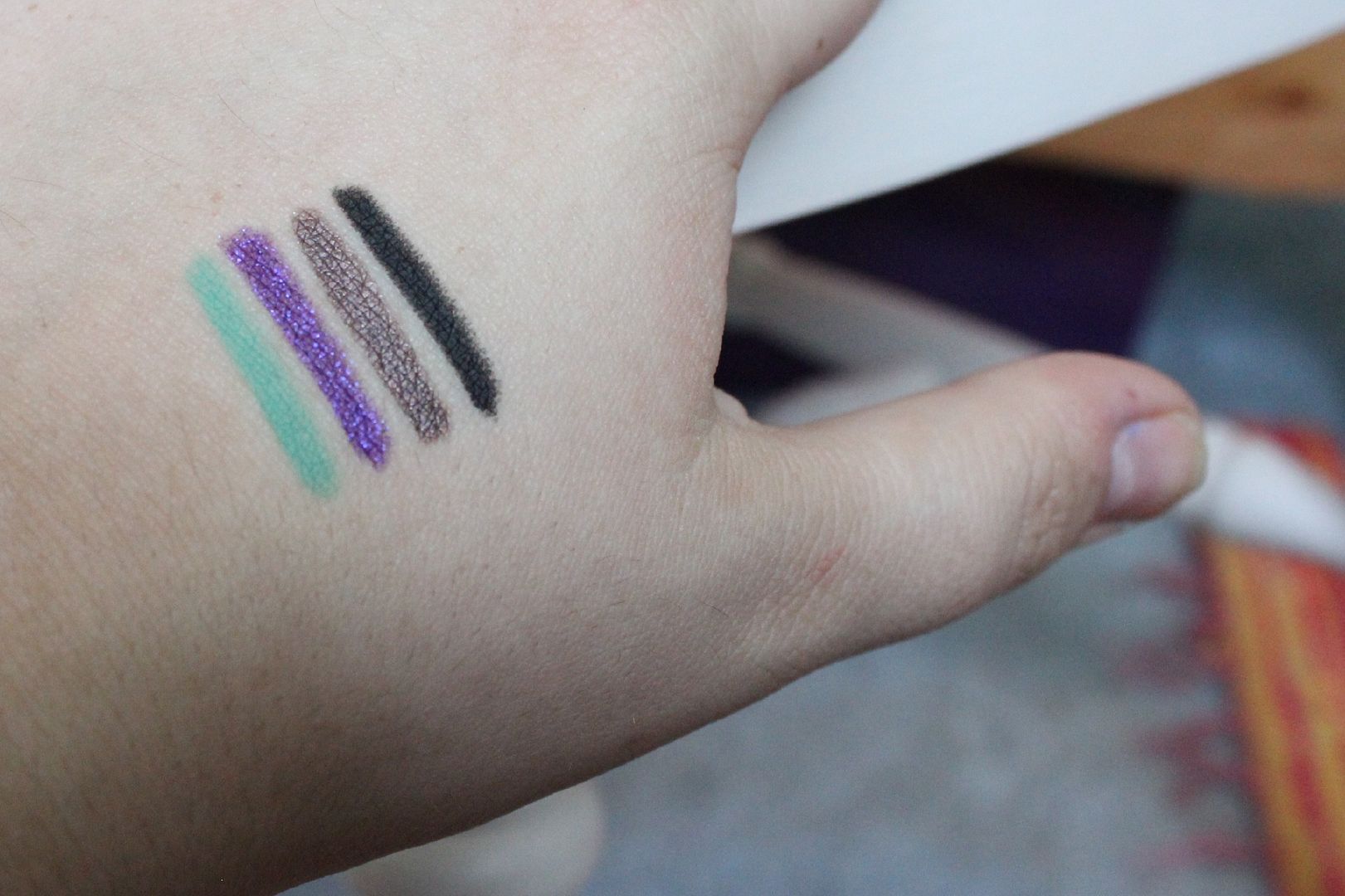 Clubbing waterproof eyeliners in dynamint, ultra black, purple night & up and brown
Ahh, the mint eyeliner is beyond beautiful. I've been wearing it on my lower lashline all weekend. The liners remind me of the Urban decay 24/7 ones in that they're very creamy, pigmented and last for such a long time. The makeup artist at the Bourjois event suggested that the bronzey eye liner can be scribbled all over the lid and then smudged out for a really quick eye look.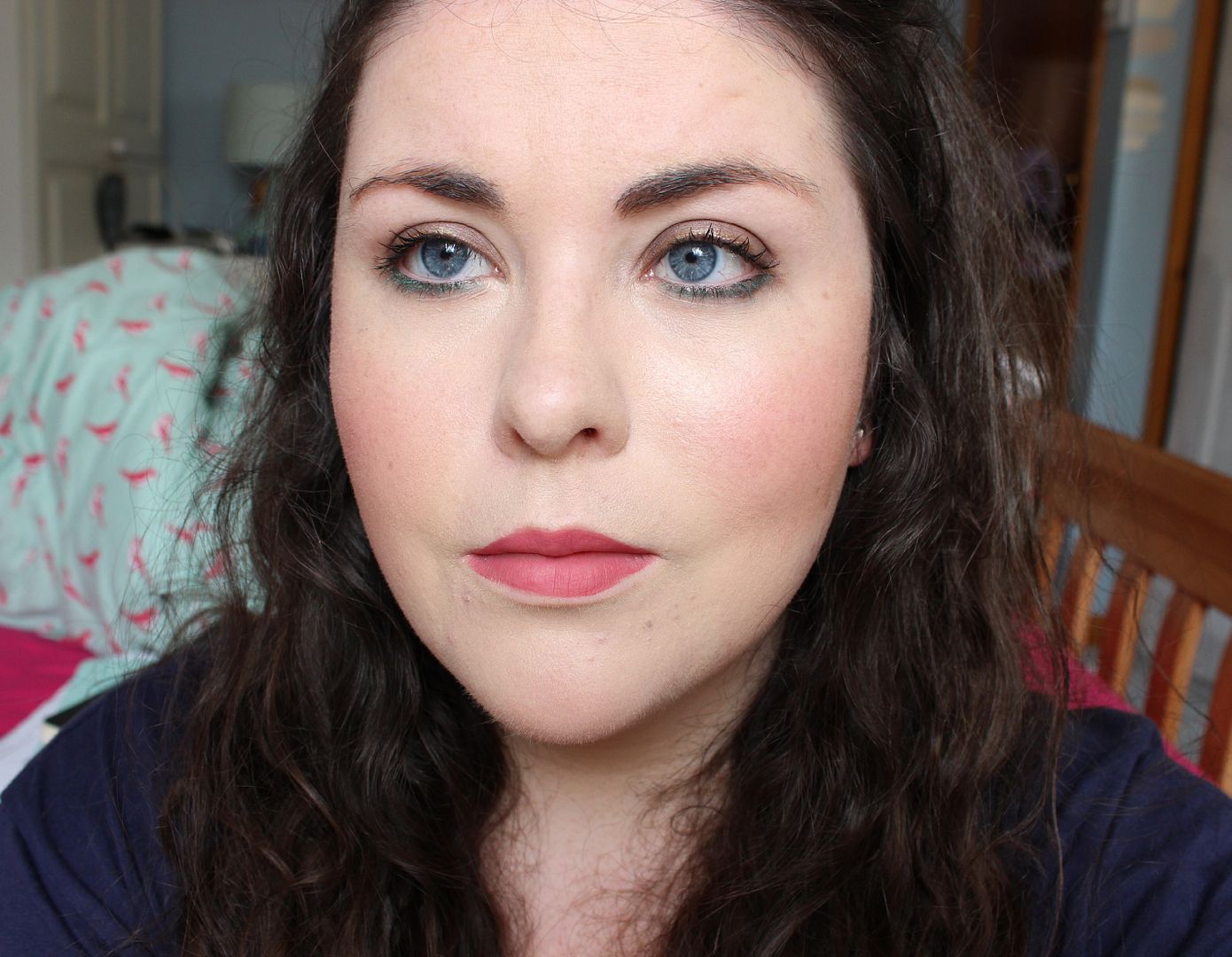 Wearing up and brown on the lid, dynamint on lower lashine, gold shine liner on top lid, 05 cream blush, bronzer and highlighter duo and nude-ist rouge velvet.
Has anything caught your eye?