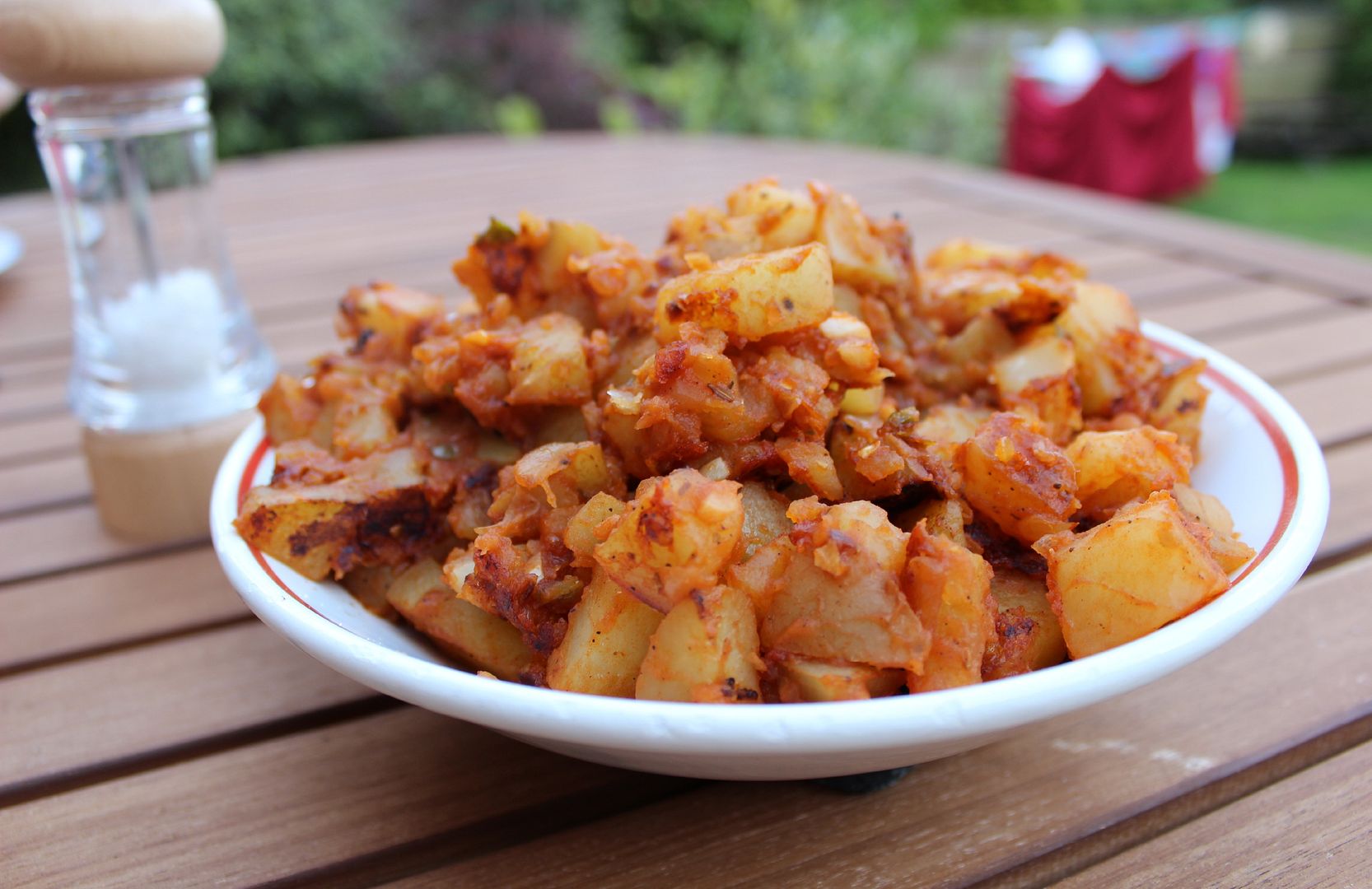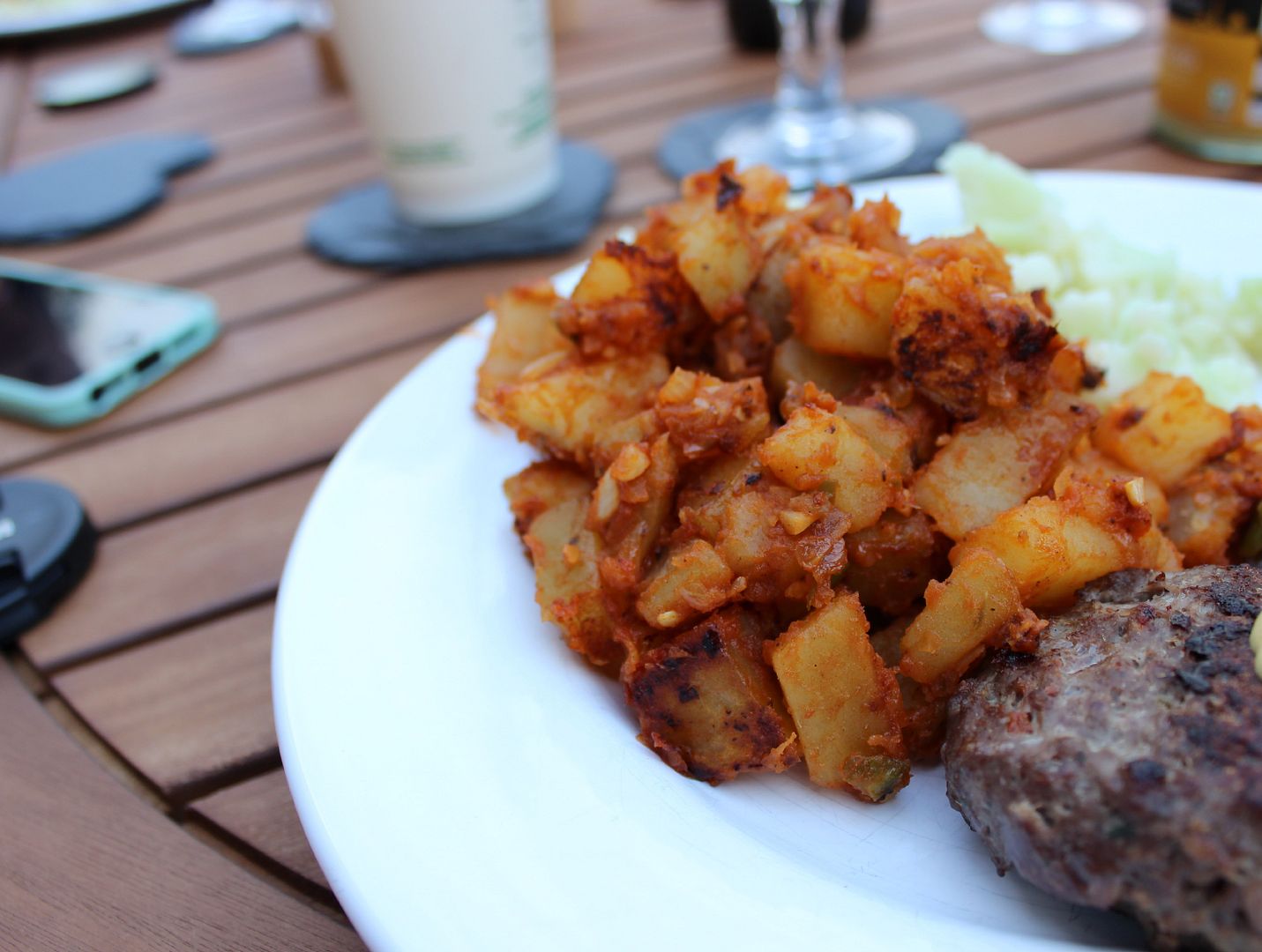 After our recent jaunt to Barcelona, I was feeling all inspired in the kitchen and attempted to make my own version of patatas bravas – the nicest little tapas dish.
It's super easy to make, but tastes like you've spent a lot more time preparing… my kind of dish. I can see this going really well with a lot of things as well. Like burgers. Mmm. I kind of made it up as I went along, but recreated it a couple of days later and paid more attention to exactly what I was doing so I could share 🙂
I washed and then roughly chopped up some potatoes & then boiled them for 8 minutes. After that I drained them and left them aside, while I did the other delicious steps.
I fried 1 onion, 4 cloves of garlic and 5 chillies (you don't have to have 5! It will be v spicy. 2 would be fine for most) in some olive oil, until everything was crispy and golden. I then poured all the potatoes in, and added about 4 table spoons of passata. I then added loads of spices and herbs – salt & pepper, paprika, cumin, mustard seeds, oregano… after it was all mixed in and lovely I left it on a low heat for a bit to absorb the flavour. Takes less than 30 minutes in total, and would be perfect to have with a BBQ. Hungry?