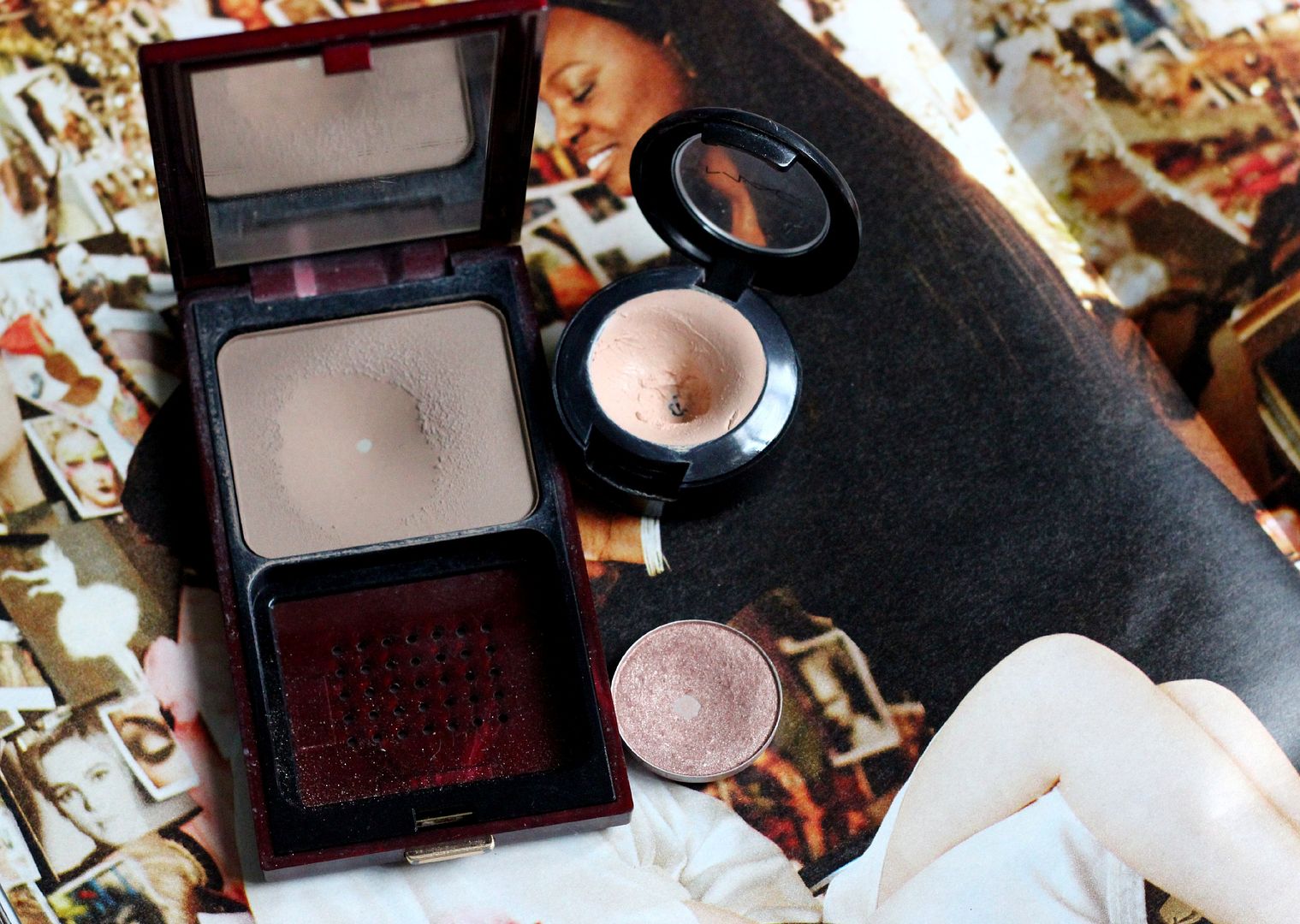 Time to check in and update you on some products I've hit pan on, again. Only 3 new ones at the moment, but I do have an empties post coming soon! So if you like looking through people's rubbish (like me) then keep your eyes peeled.
MAC studio finish concealer in NW20 – An amazing concealer for blemishes, this covers really nicely. It can get a little cakey, so I wouldn't reapply this over powder mid-afternoon, but it does a pretty decent job at covering those pesky hormonal spots I always get on my chin. At current count, I have 5 at the moment. Go me!
MAC All that glitters eyeshadow – my third one! I go through this like it's going out fashion. Perfect for just sweeping all over the lid and having lots of mascara. The formula is dreamy, and it gives a rose-gold shiny look.
Kevyn Aucoin sculpting powder – Finally! Finally I have hit pan. *pats self on back* After almost 2 years of daily use, you can see the tiniest bit of pan at the bottom… it almost seems rude! I still have so much left, I assume I'll have it another 2 years 🙂
Have you finished any products lately?