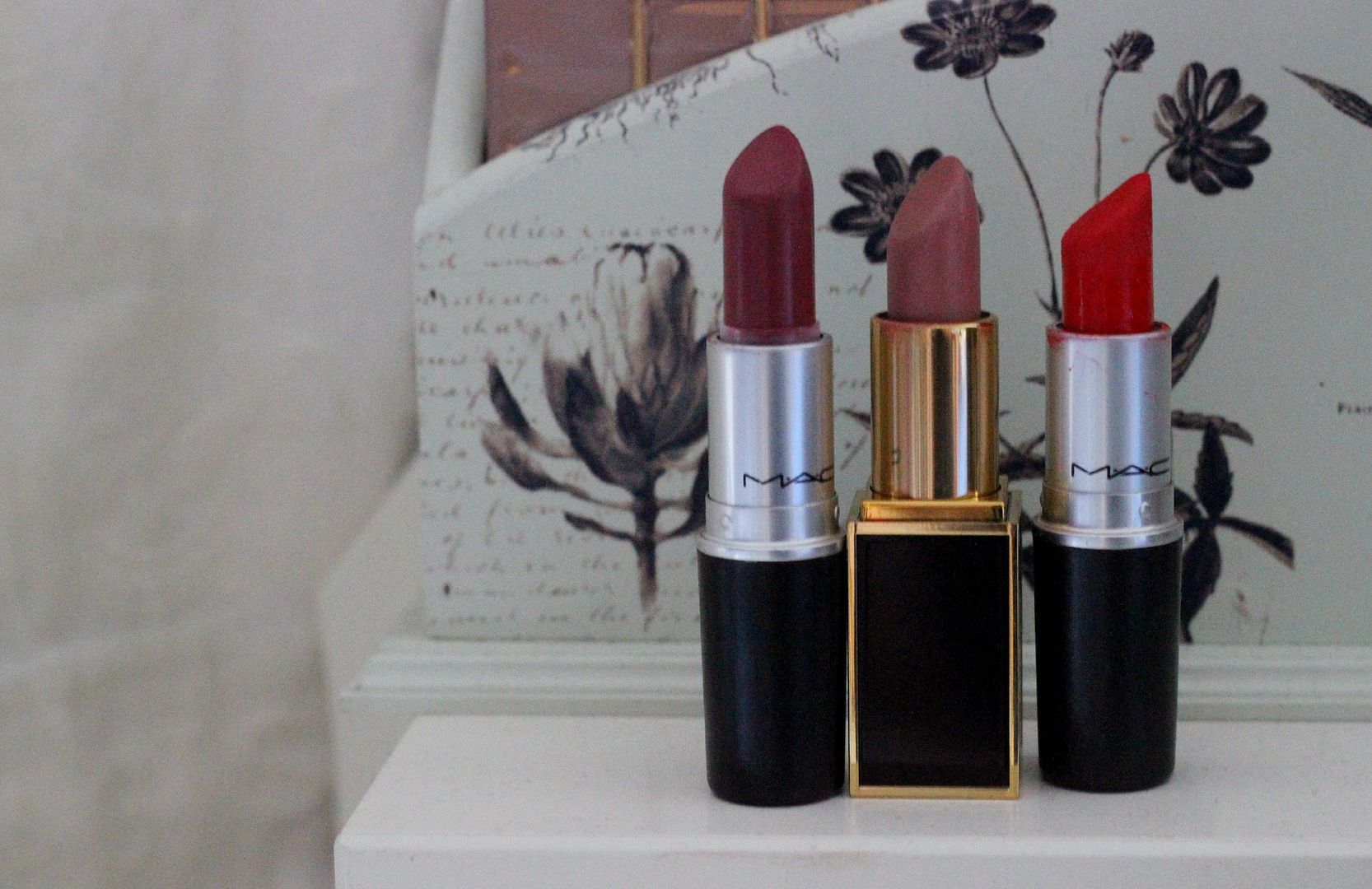 Nothing is as exciting as a new blog feature… except maybe new lipsticks. I got a-thinking the other day, and pondered over which three lipsticks I would keep if I had to get rid of all of them. An obviously tough question, but I figured if I have to have only three, these ones would serve me well.
MAC Lady danger – an orange toned red will always be needed in my makeup stash. This is the best I've found, as it's creamy, long-lasting and just generally perfect. This is one of those lipsticks that you can swipe on when you have not much other makeup on and look done straight away.
MAC Craving is a pinky plum. Creamy (I like creamy lipsticks, obviously), and the colour is such a nice shade that I love wearing in Autumn and Winter.
Tom Ford Pink Dusk is a newbie, but a goodie. An amazing nude shade, and one that I think would go perfectly with any sort of makeup look, and it doesn't wash you out or make you look dead. Amazing formula – if you want a Tom Ford nude, check this out!
If you could only have three lipsticks, which ones would you pick?