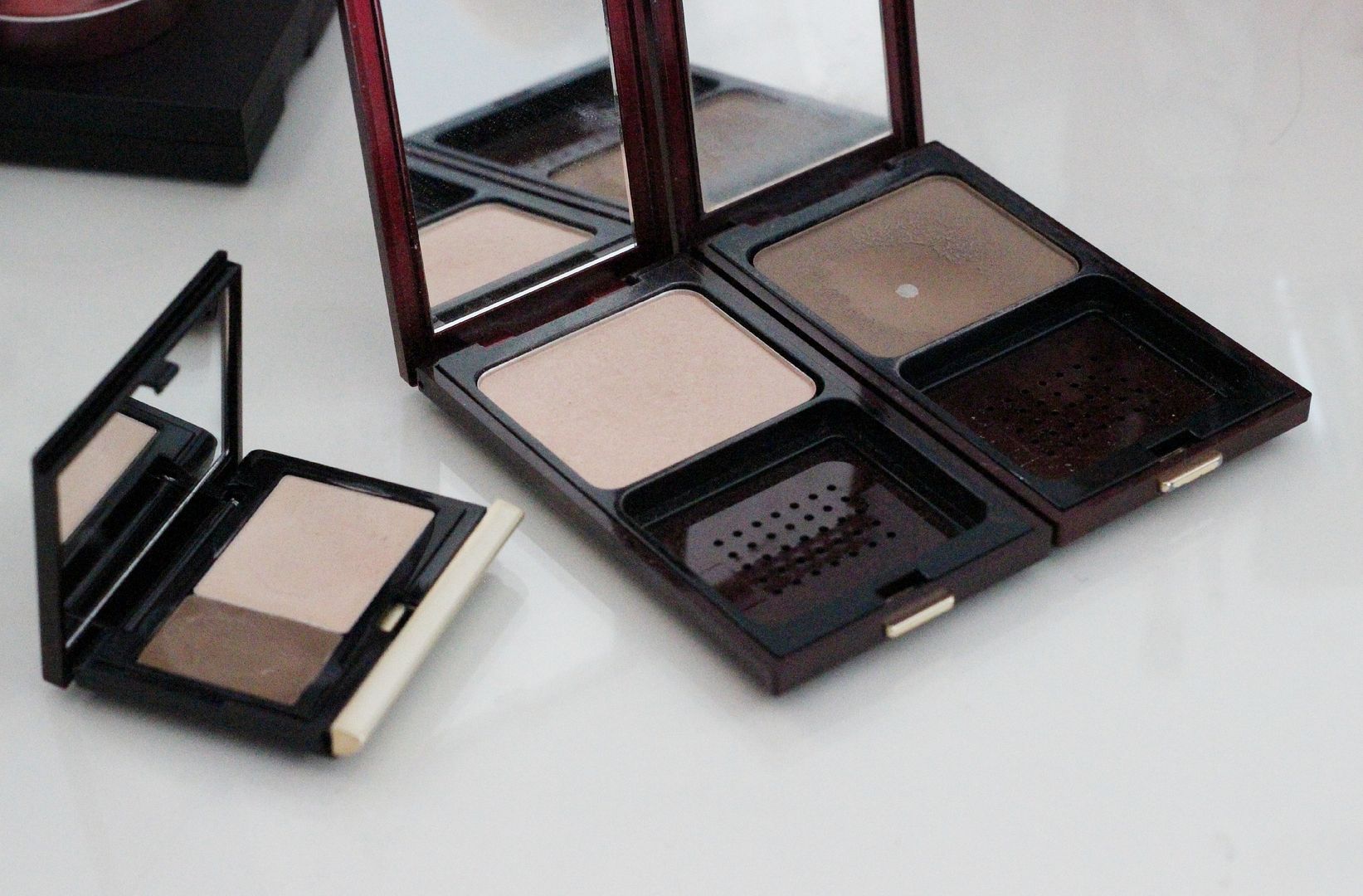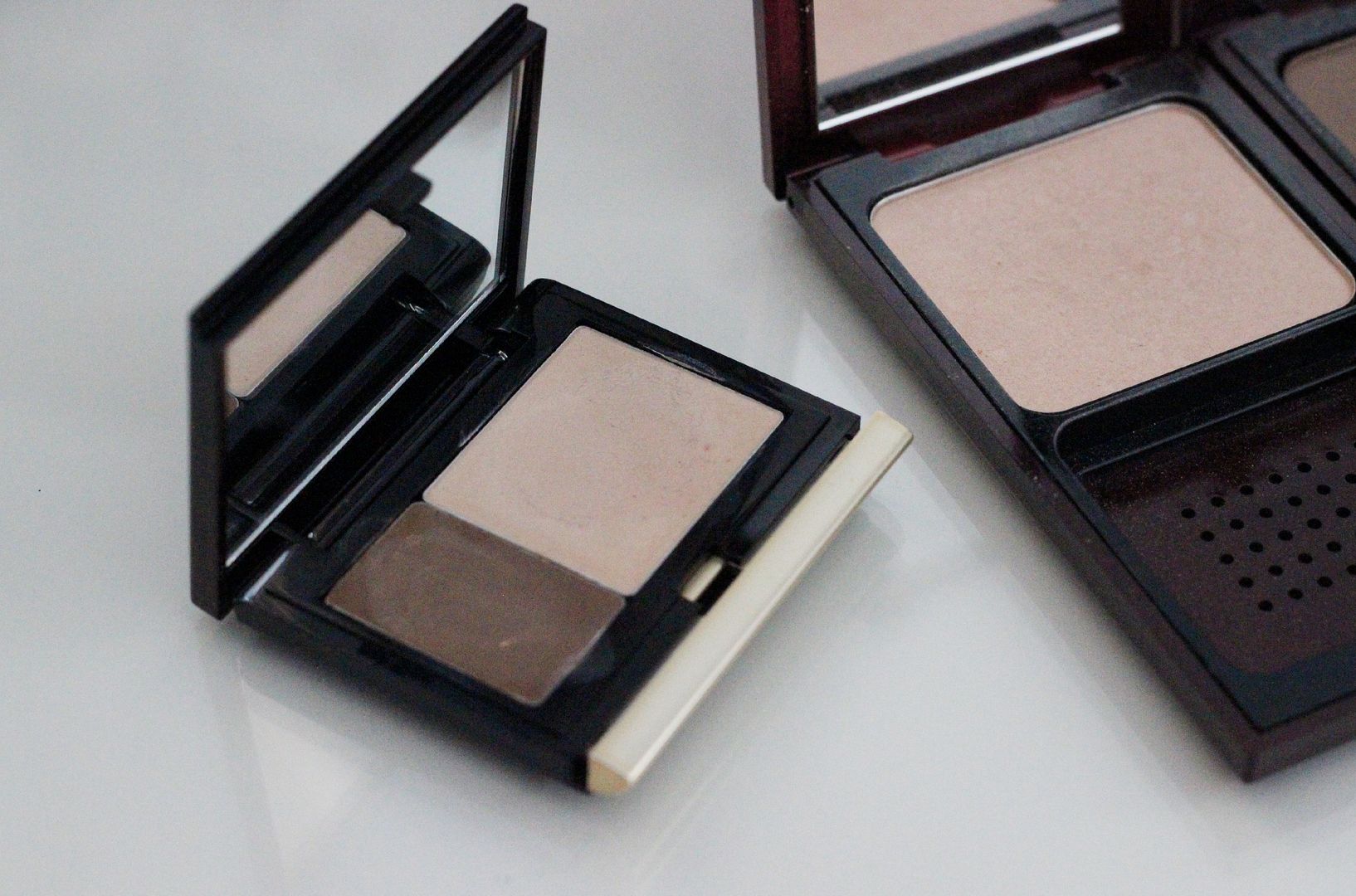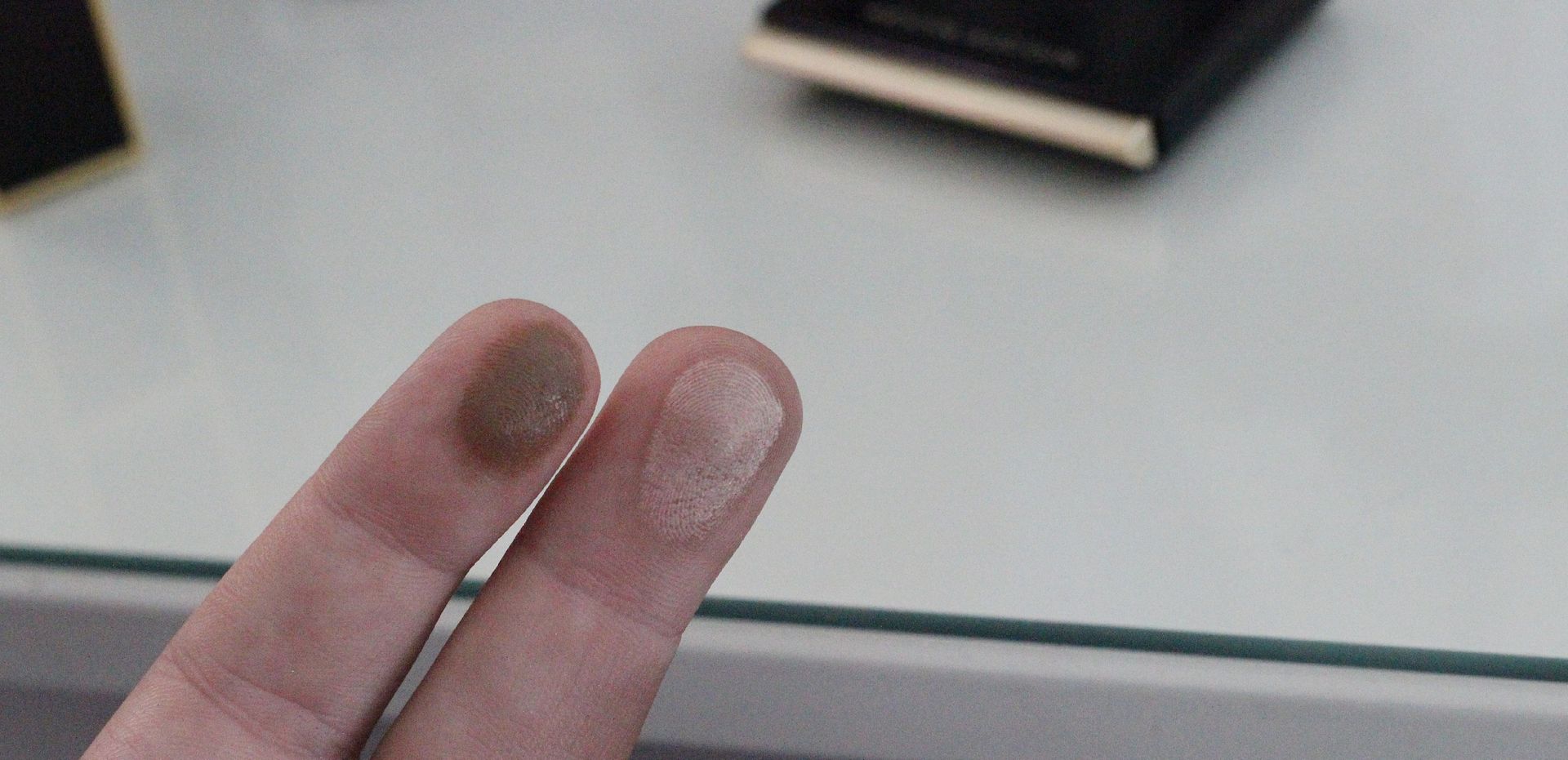 Cream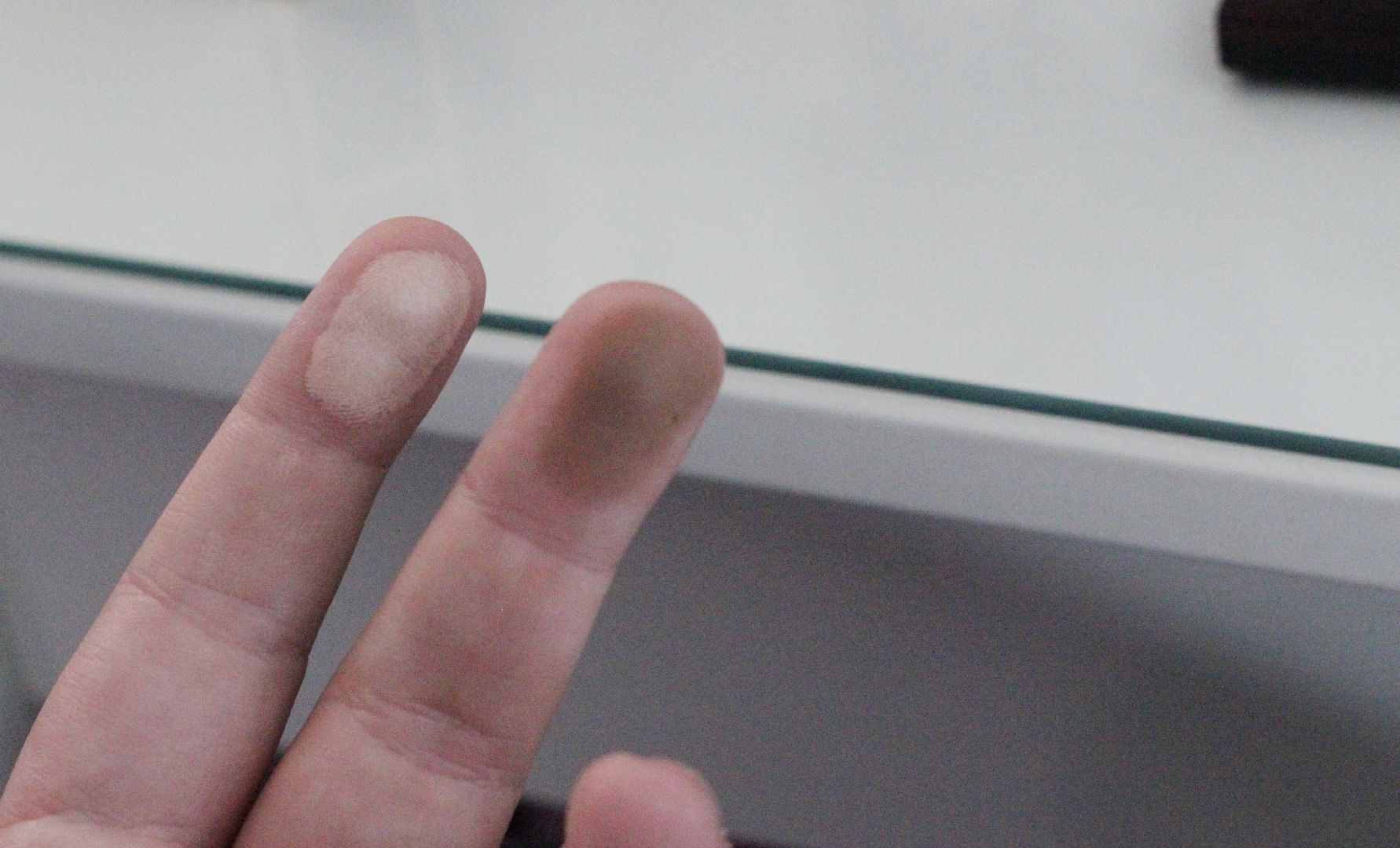 Powder
Just
incase you hadn't noticed – I love Kevyn Aucoin. He was one of the most
talented makeup aritsts, and I have loved every single one of his products I've
tried. The infamous sculpting powder now
comes in a cream formula as well, and after being asked what the difference
between the two was – I've jotted down my thoughts.

The powder. Oh, the powder. Pigmented and 'finely-milled' (one of those abused
phrases). I use the ELF stipple brush, and it diffuses it nicely without much
effort. So easy to blend, and pretty hard to overdo – the colour mimics natural
shadow. I find powders easier than creams, because you just sweep and go. The
highlight with this is what I've dubbed a 'sophisticated' highlighter – not
sparkly, but it just makes your skin look healthy and radiant. Lush.
The
cream sculpting duo is seriously teeny tiny – doll sized beauty. The contour
section is particularly miniscule, although you need so little product. It's
very creamy, and dries down to a semi-matte finish. It definitely is not dewy
(like… Stila convertible colours for example). Once streaked on, you have to
blend quickly – I find the easiest way is to use a stippling brush and kind of
swirl it in. It's harder to blend than the powder, and a cream contour is
definitely not for a novice. The highlighter is lush – not too much, but just
imparts a certain je ne se quois of glowy skin.
I love using this duo when I use cream blush as well, because then it's
a triad of creamy goodness.
The
powder for ease and if you're obsessed with contouring. Like me. The creamy duo
if you've got drier skin. Like me. Or both. Like me.
There.
I promise I'll stop talking about the sculpting powder now…