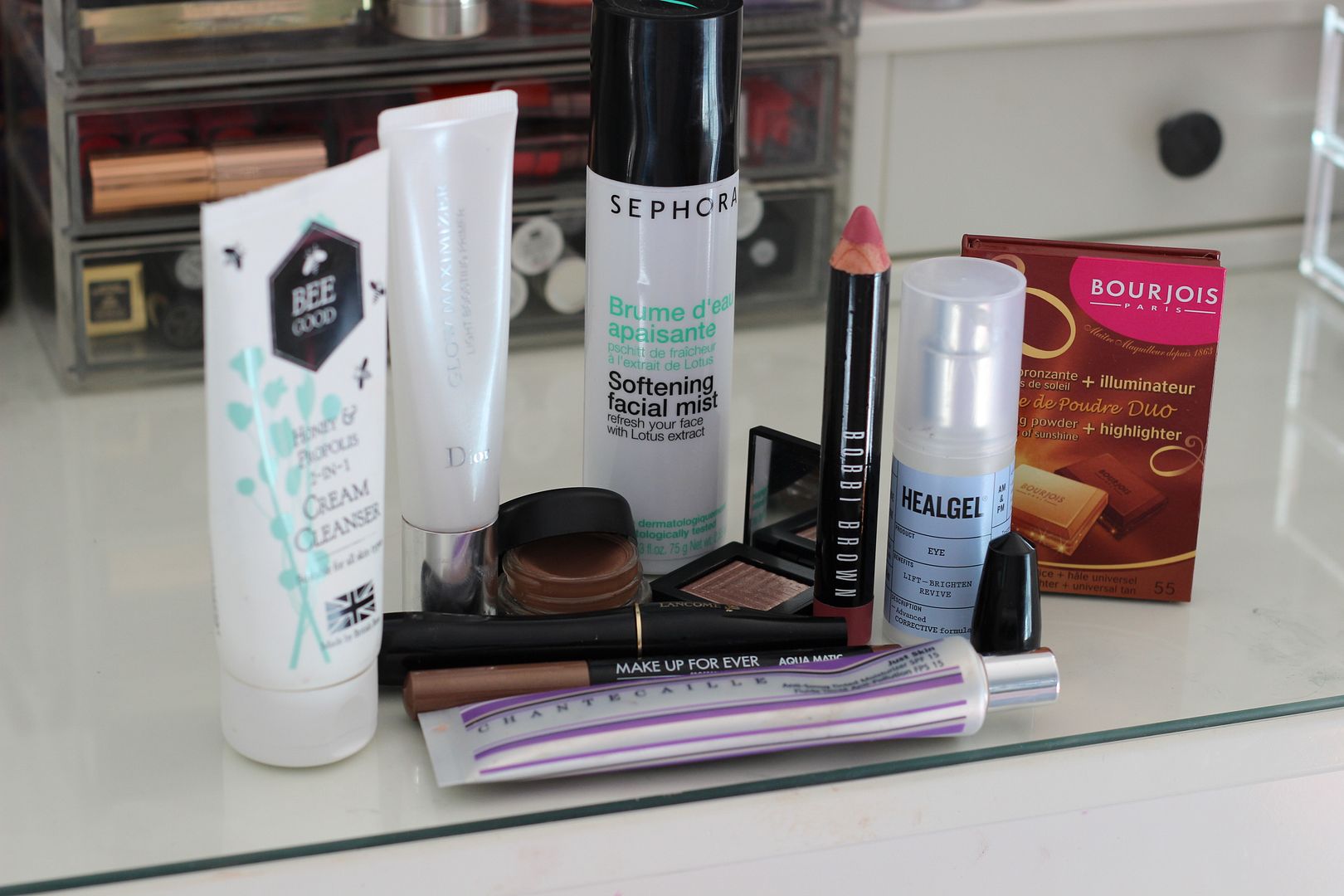 *does a little monthly favourites dance*
It's that time again, y'all. Monthly favourites time. I love writing and reading these, because they're so chatty and rambly and I dig that. I just love seeing what everyone else has been loving, and I like to add to my shopping wish list. Basically, I love talking about makeup.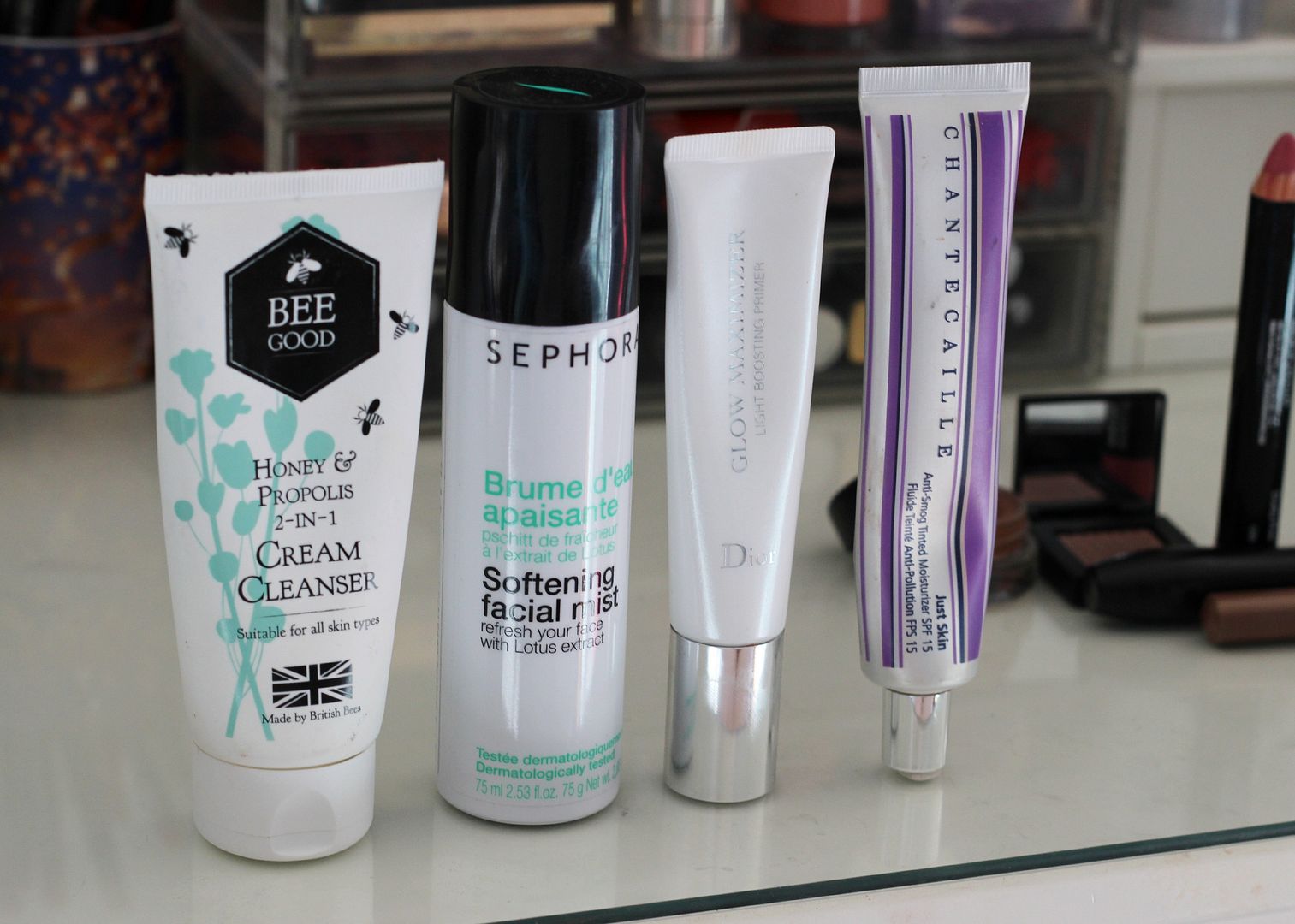 My go-to cleanser for ages, and especially July, has been the
Bee Good honey & propolis 2-in-1 cream cleanser
. This smells amazing, cleans skin really well without drying it, and just leaves skin soft and feeling smooth. Seriously love this, I'd recommend it over the infamous Liz earle one. From Barcelona I got the
softening facial mist
, and it has been delicious in the hot London weather! Base-wise I have been obsessed with using the
Dior glow primer
under the
Chantecaille just skin tinted moisturiser
. I have the shade Nude. It makes skin look all dewy and healthy – amazing for dry skin, like me.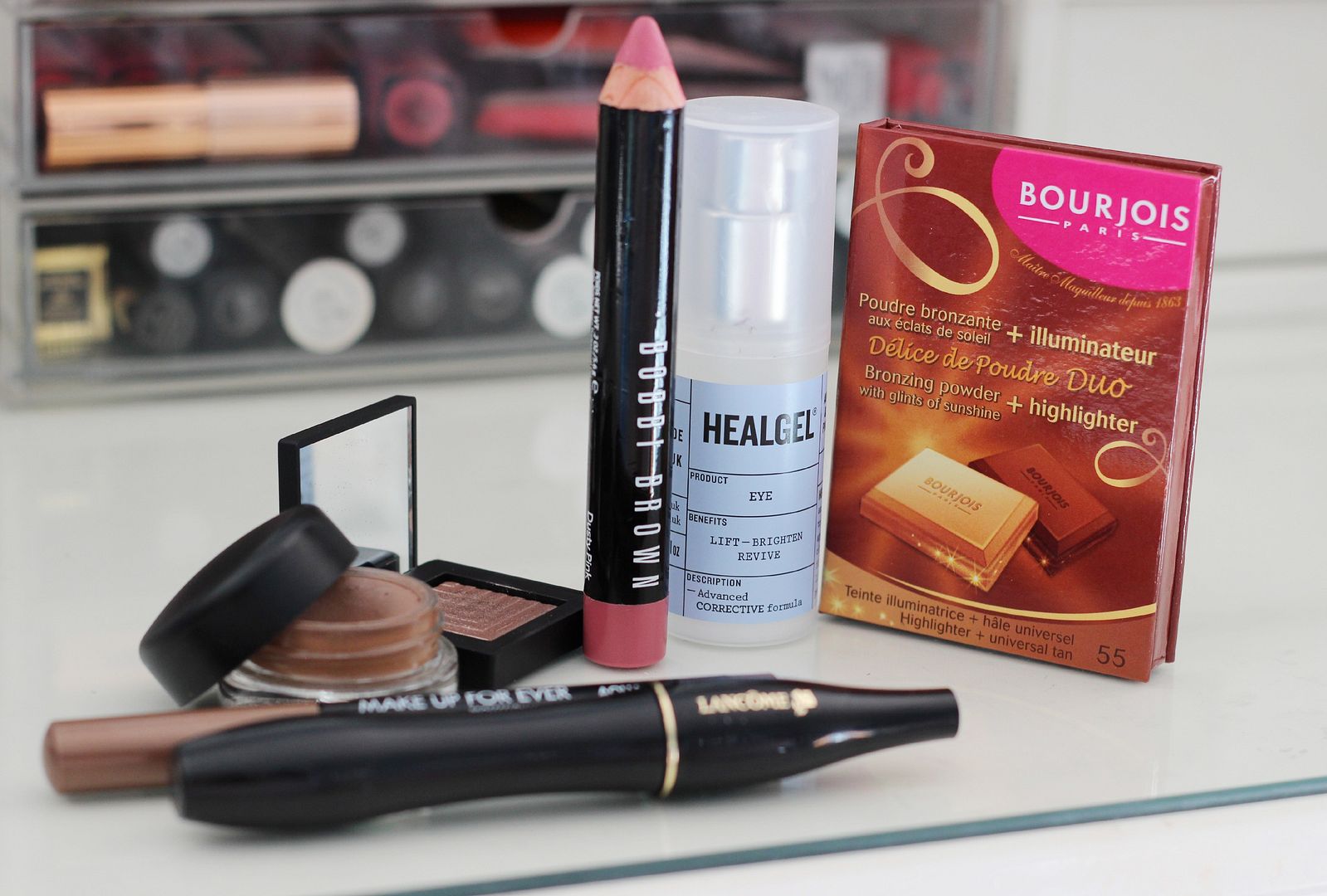 Makeup wise, I have chosen all of the things. The
L'ancome hypnose mascara
is seriously amazing – I know I am late to the party with this, but this is 100% worth the hype. Eyeshadows I have loved the
MUFE eye crayon
(see more about
here
),
MAC groundwork paint pot
, which is just the nicest slightly dirty brown creamy shadow and
NARS Himilia
(full post
here
).
Also eye related –
Heal gel eye
. So cold, so amazing on my puffy, hayfevery eyes.
Over and out for another month! What have you been loving lately?