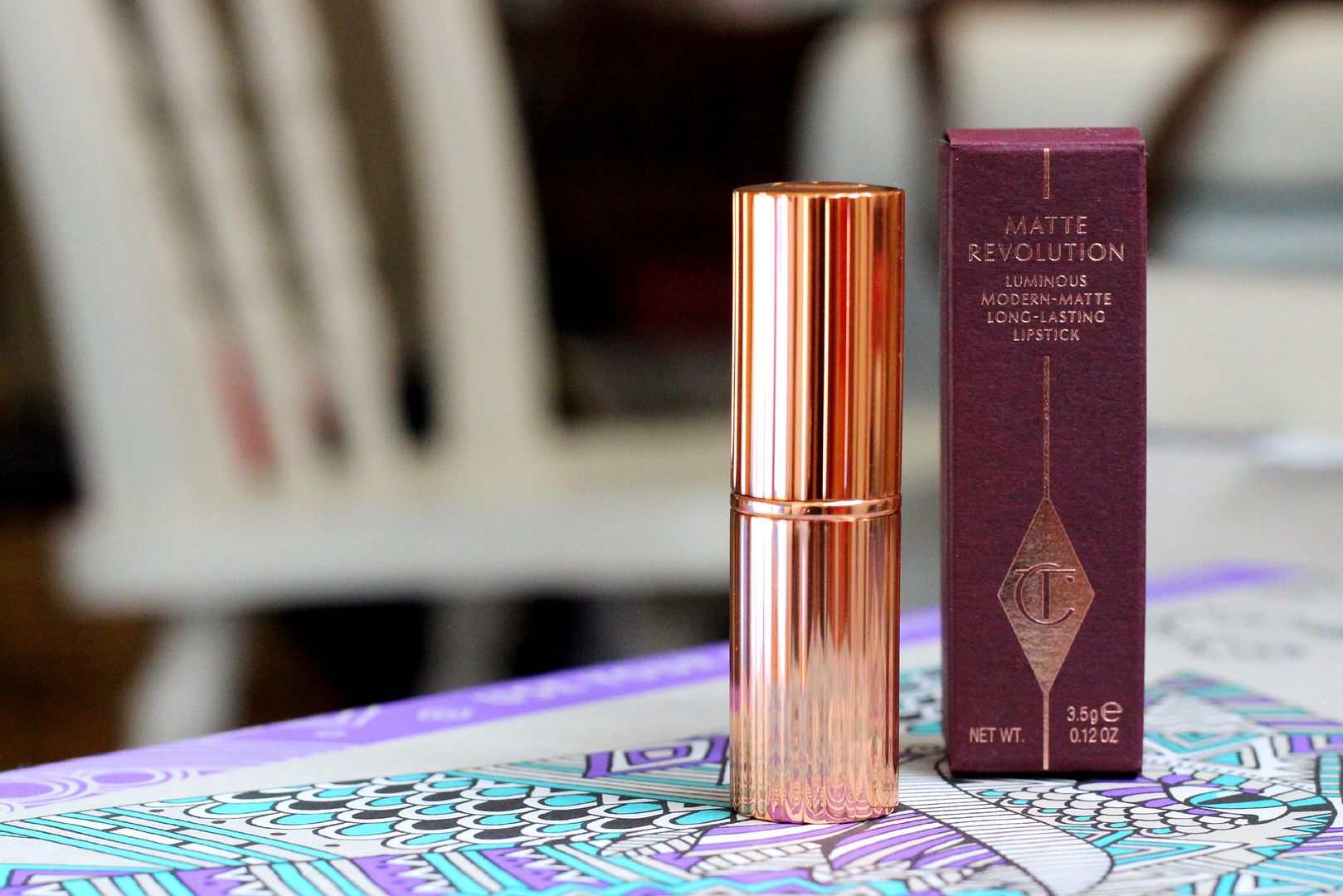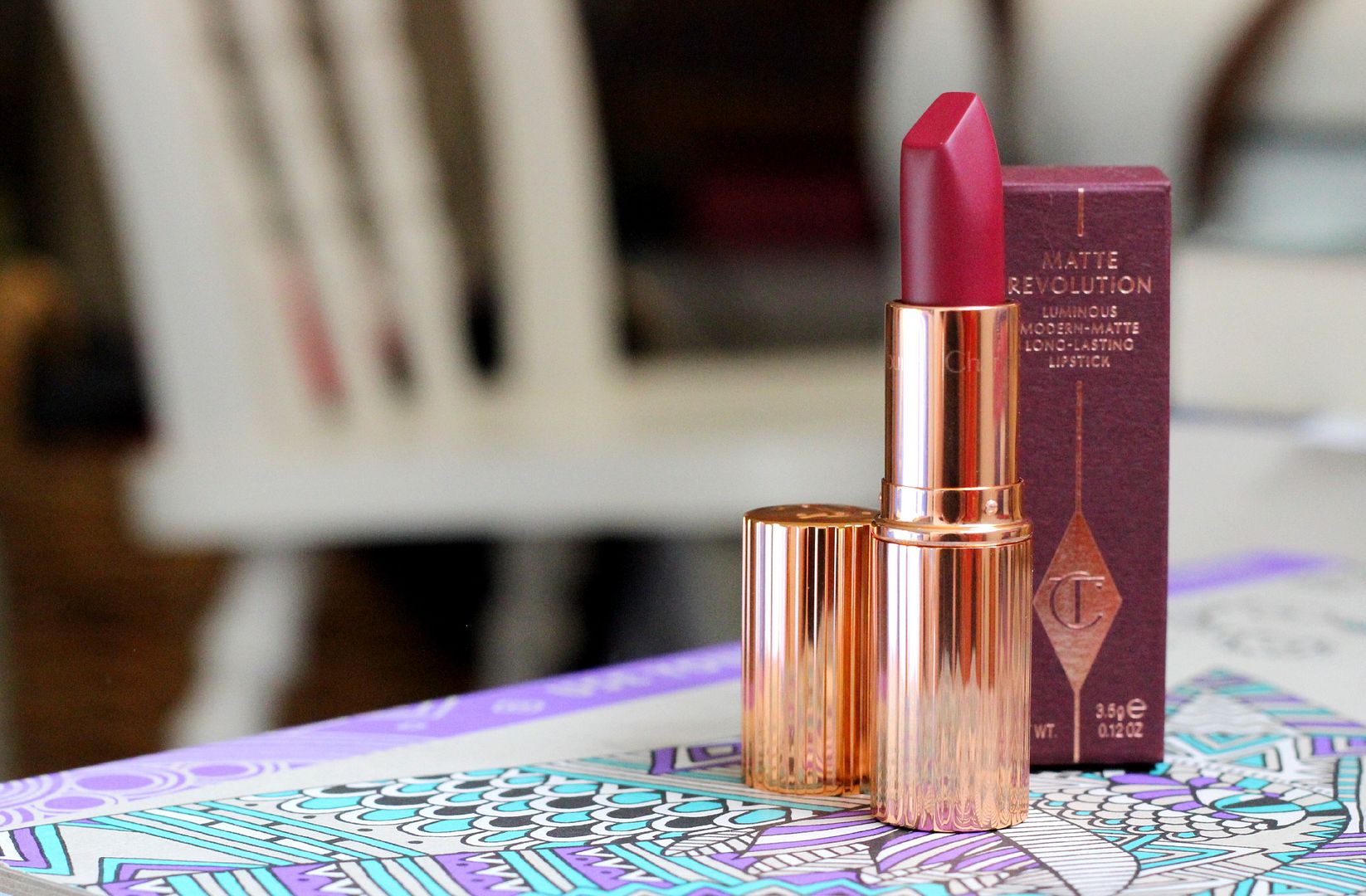 Ooooh, so pretty.

First things first (no, no realism here), the packaging! Rose gold loveliness. It feels satisfyingly weighty and fancy. The lipstick itself has a really unusual bullet shape, as it has been designed to easily draw around the lips precisely. The square tip does make it really easy, and I found it all relatively simple to trace around my lips. A little bit of a scent, but nothing offensive.
The formula is just so so good. Creamy when applying, and non-draggy, but matte enough to have a bit of a grip on your lips. It's not at all like a traditional matte lip, and is definitely comfortable to wear. It faded on me after about 4 hours, and then it reapplied easily over the existing colour. It's not a lipstick that is explosion proof and will stay there no matter how many burgers you devour (oops), but it lasts a nice time and doesn't dry anything out.
The colour – Love Liberty… the colour I knew I would want as soon as I saw the shades. A berry deep pink kind of shade – had my name all over it.