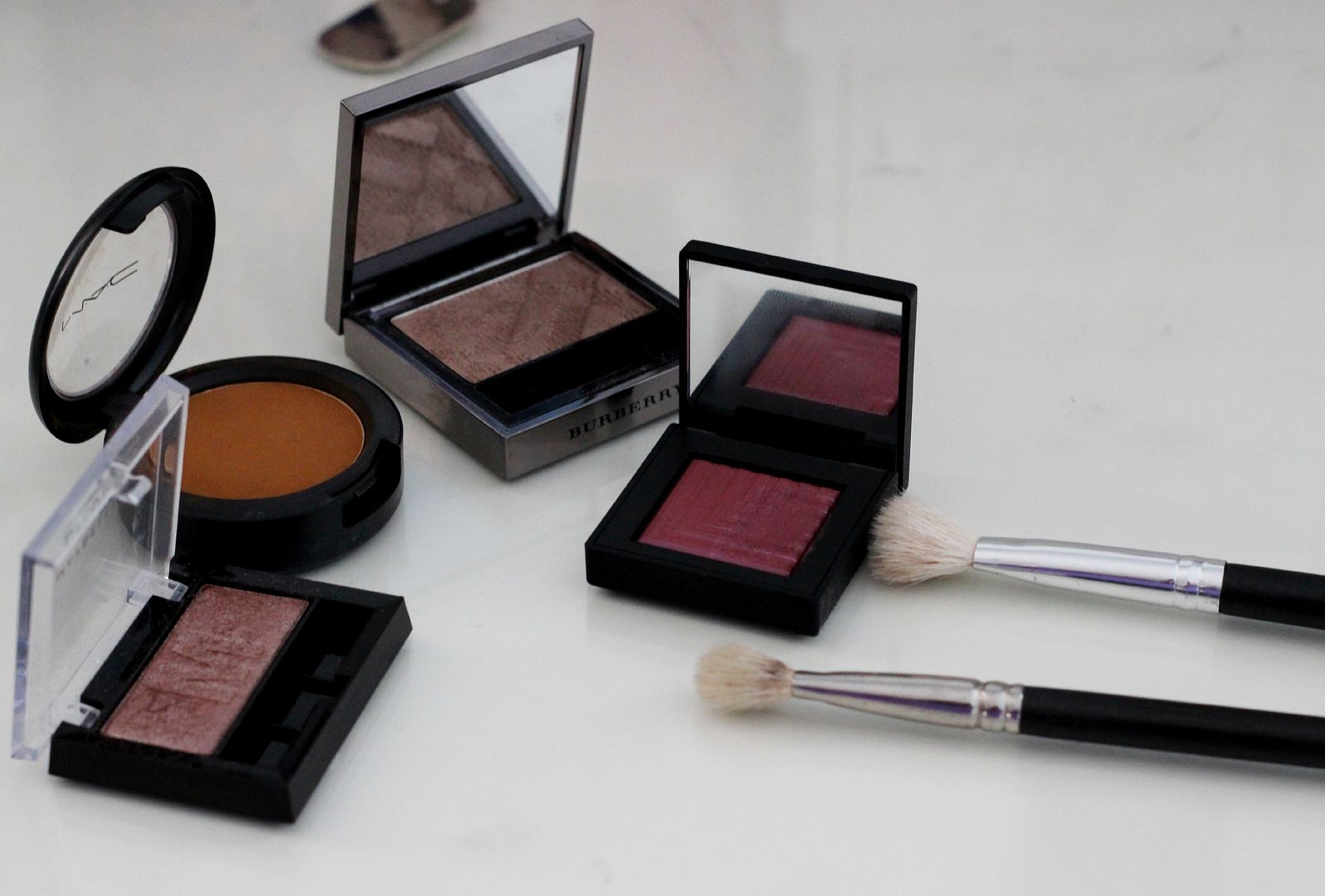 I am all for fancy eye looks that need multiple brushes and several different shadows, but sometimes you just want a quick eye look. I've streamlined the shadows that I think look best when swept over the lid using a single brush.
So, you've done your makeup. You have 20 seconds to do some eye 'look'. Slick on a primer, and then pick up a fluffy blending brush. I recommend the MAC 217, but
this dupe from eBay for 99p
is also pretty good.
Maybelline Iced fudge – The best drugstore offering. Amazing stuff, really impressive formula.
MAC pro-longwear shadow in Uninterrupted – An orange-toned matte brown, this one looks good smudged under the eyes and all over for a messy look with lots of liner. Love the grungy look.
Burberry Pale Barley – the neutral wash. Adds a little polish to your eye look, without looking over-done. Minimal makeup days.
NARS Desdemona – Best used wet, it's a highly metallic purple/plum colour. Sensational formula, check them out!
Do you have a go-to eye look?