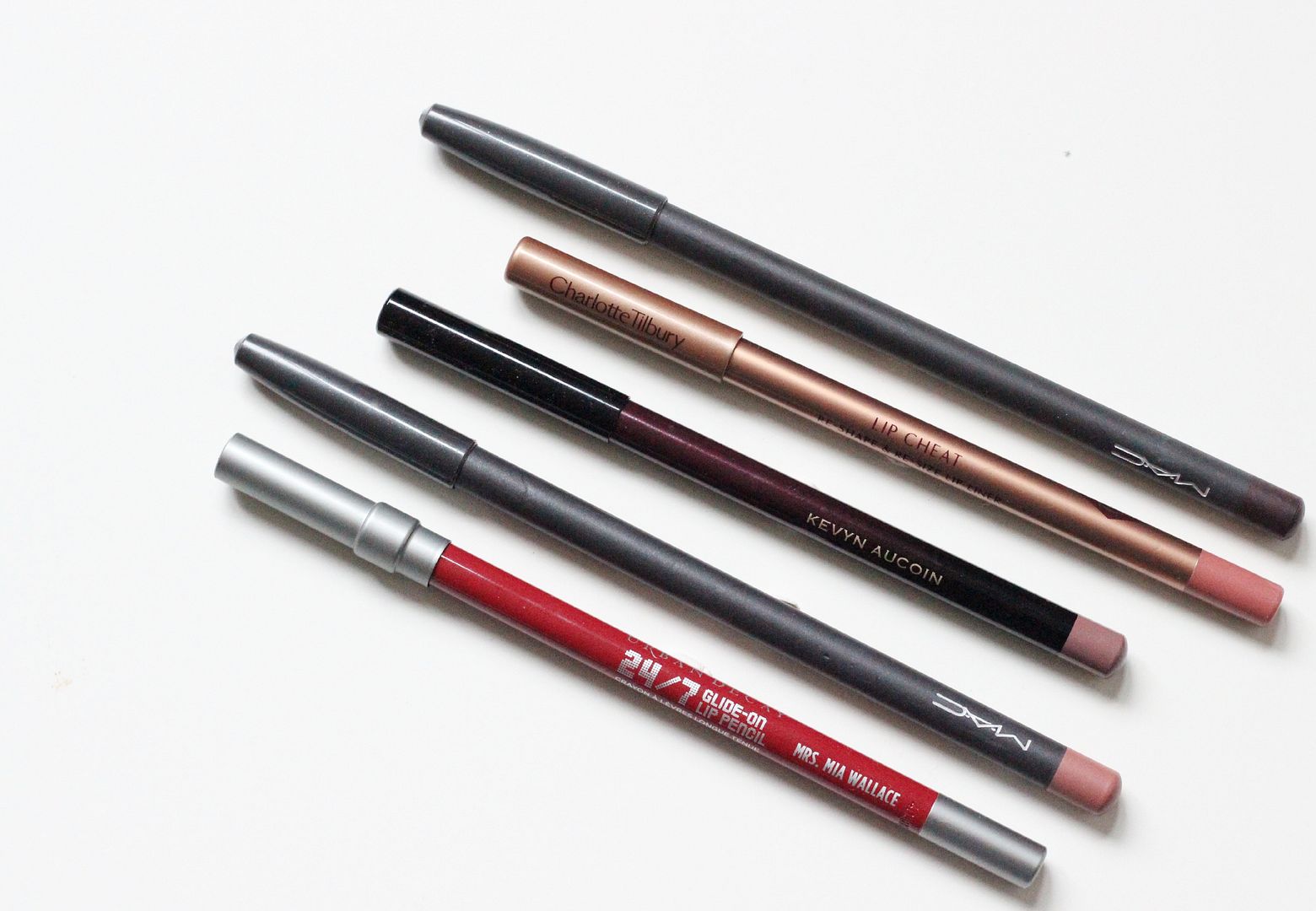 It makes lipstick last so much longer. So much longer. If you just think of it as a primer, or the cement for your lipstick, it should make things clearer. Without liner, lipstick tends to fade more and bleed and just look not as fresh.
It makes your lipstick look so much neater. For reals, it's so easy to get into the corners of your mouth and to define your cupid's bow. You can draw all around your lips, and the edges will look more precise.
It can make your lips look bigger. Not to be used in an attempt to get Kylie Jenner lips and draw completely outside of your lips, because you will look like a Russian prostitute. No, lip liner can be used very subtley – and with a steady hand – to make lips look fuller and more voluptous.
You can change the colours of any lipstick. Say a lipstick is too nude, you can use a darker liner underneath, and the lipstick takes on a whole new dimension.
Do you use lip liner?
p.s. HAPPY HALLOWEEN! Yay!