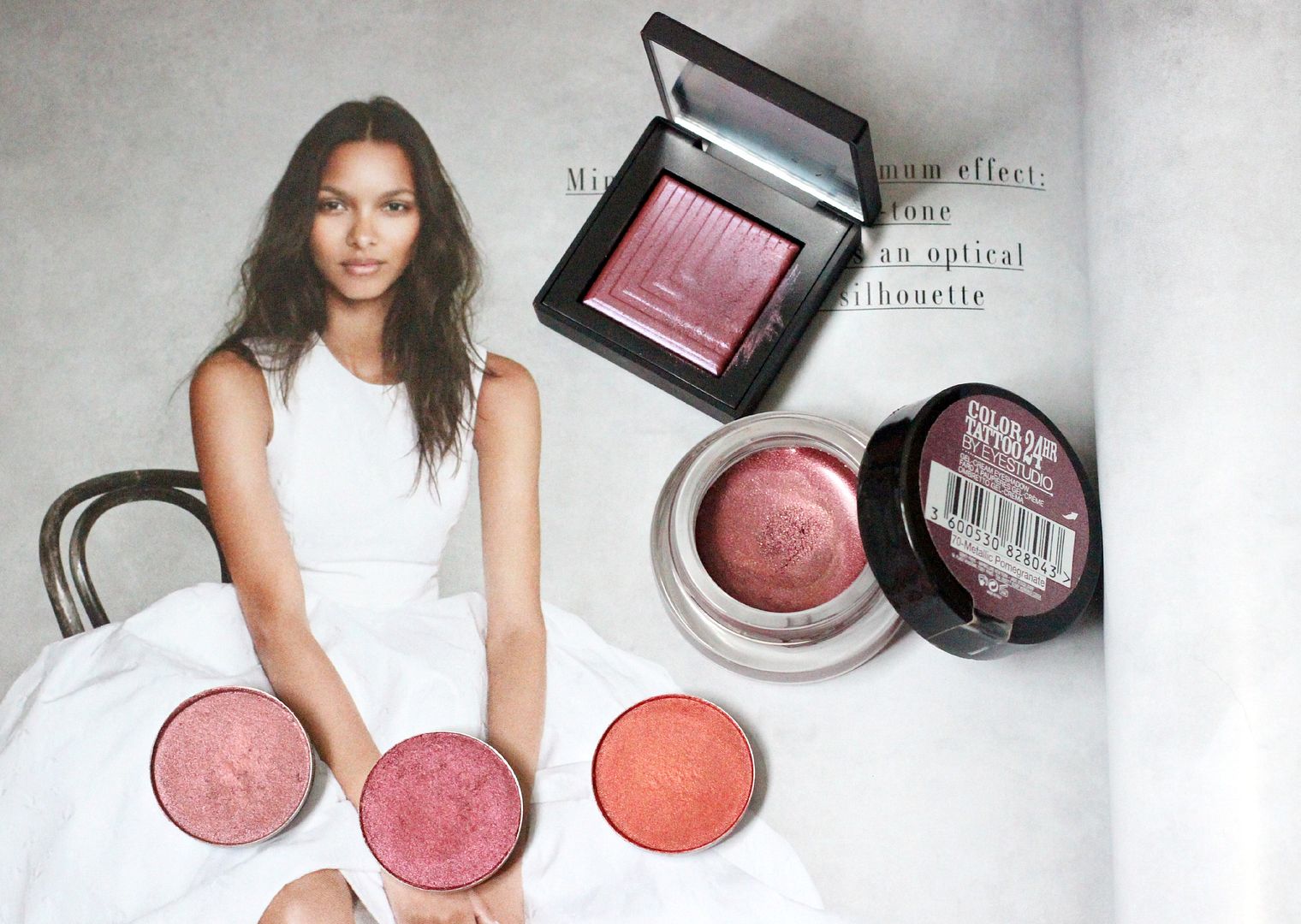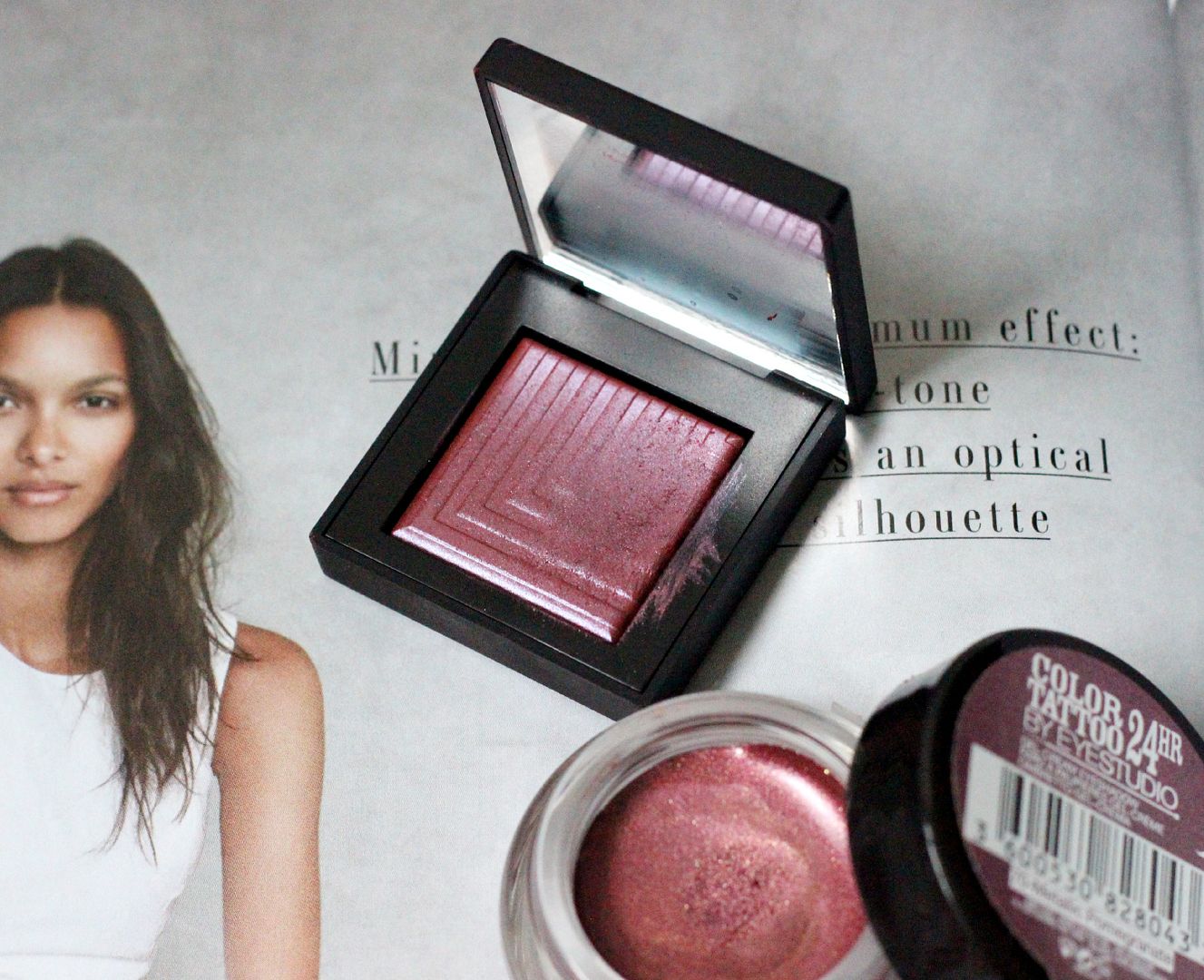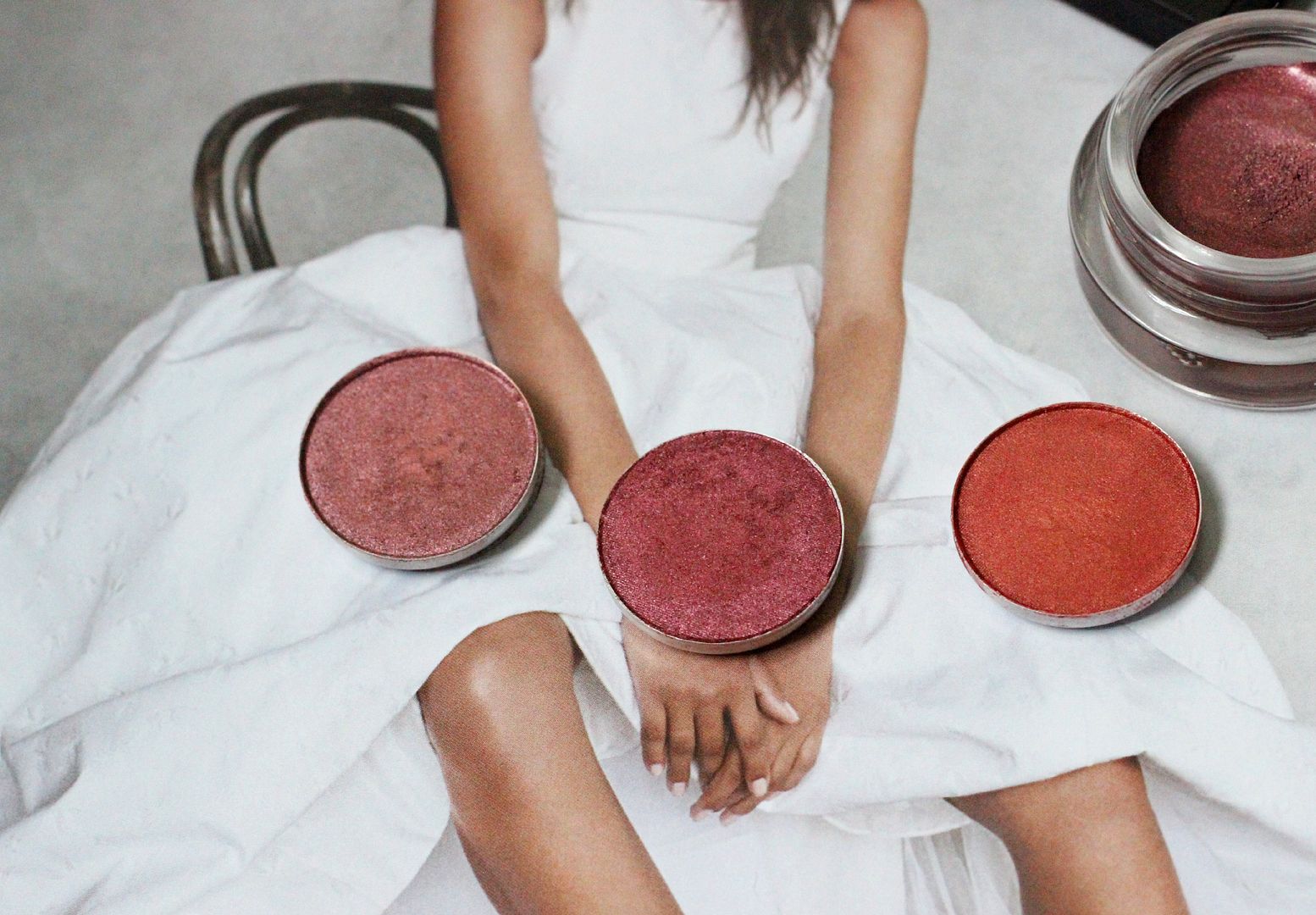 Can you do red eyes and not look like you are either a vampire or suffering from a sexy eye disease… the answer is yes, if you pick the right colour. Black eyeliner and lots of mascara is recommend, and a nude pencil on the waterline is advisable.
There is just something about Autumn that makes me want to wear red-toned eyeshadows – I know I'm not alone! Just look at the photos above… the colours look like rich red jewels. So pretty. I think that if you're scared of something being out of your neutral comfort zone, then they key is to incorporate into other, more natural colours. Wearing cranberry in the crease, for example, or using the maybelline colour tattoo as a base under something more champagne toned. The whole awesome thing about makeup is that you can play around with it.
So, we have… the Maybelline colour tattoo in electric pomegranate. An awesome cream shadow base, and a colour that isn't too dark or too shimmery. Completely budge-proof, and makes any of the powder shadows infinitely prettier. NARS Desdemona is similar because you can use it wet, which makes it look creamy and pigmented. You can use it dry to make it sheerer, and a bit less intense, but I like it really dark and pigmented. So pretty smudged all around the eyes. Three MAC shadows… everyone's favourite, Cranberry, is a pretty good starter shadow for anyone who wants to dry a red shadow. It's so, so pretty & really versatile. I did a whole post about it almost exactly a year ago. Star violet has a nice mix of purple, gold and red, and is so easy to wear. This one looks amazing all over the lid with something quite gold as well. One for those trying to ease themselves in to a less neutral eye! Finally, Coppering is a really nice truer red. It looks less pink and more orange, and looks so dreamy when paired with MAC Woodwinked. If you like warm-toned shadows, definitely check this one out. I don't see much about this one in the crazy ol' blogging world, so check it out! 🙂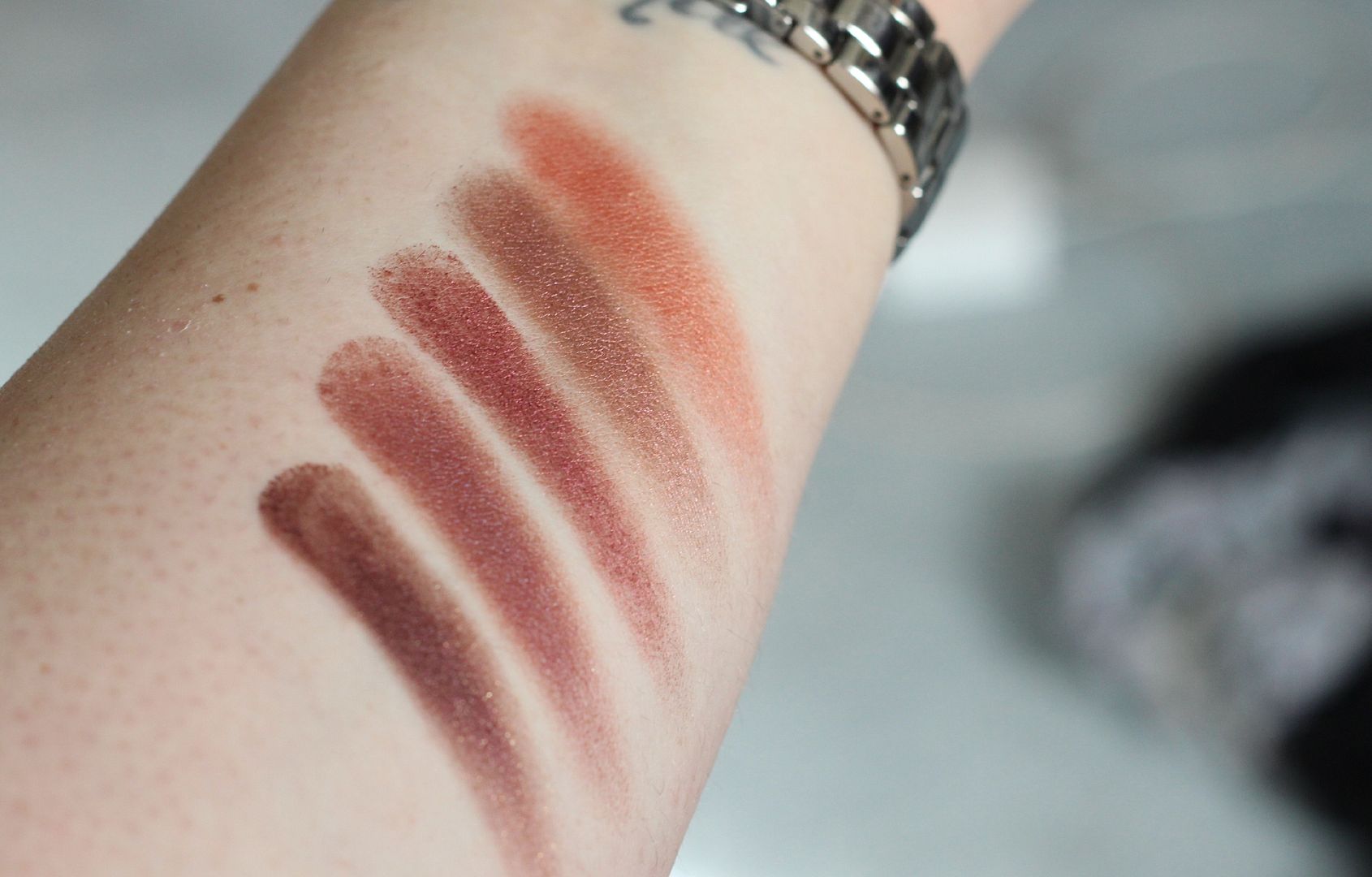 Left to right – Metallic pomegranate, Desdemona, Cranberry, Star violet & Coppering.