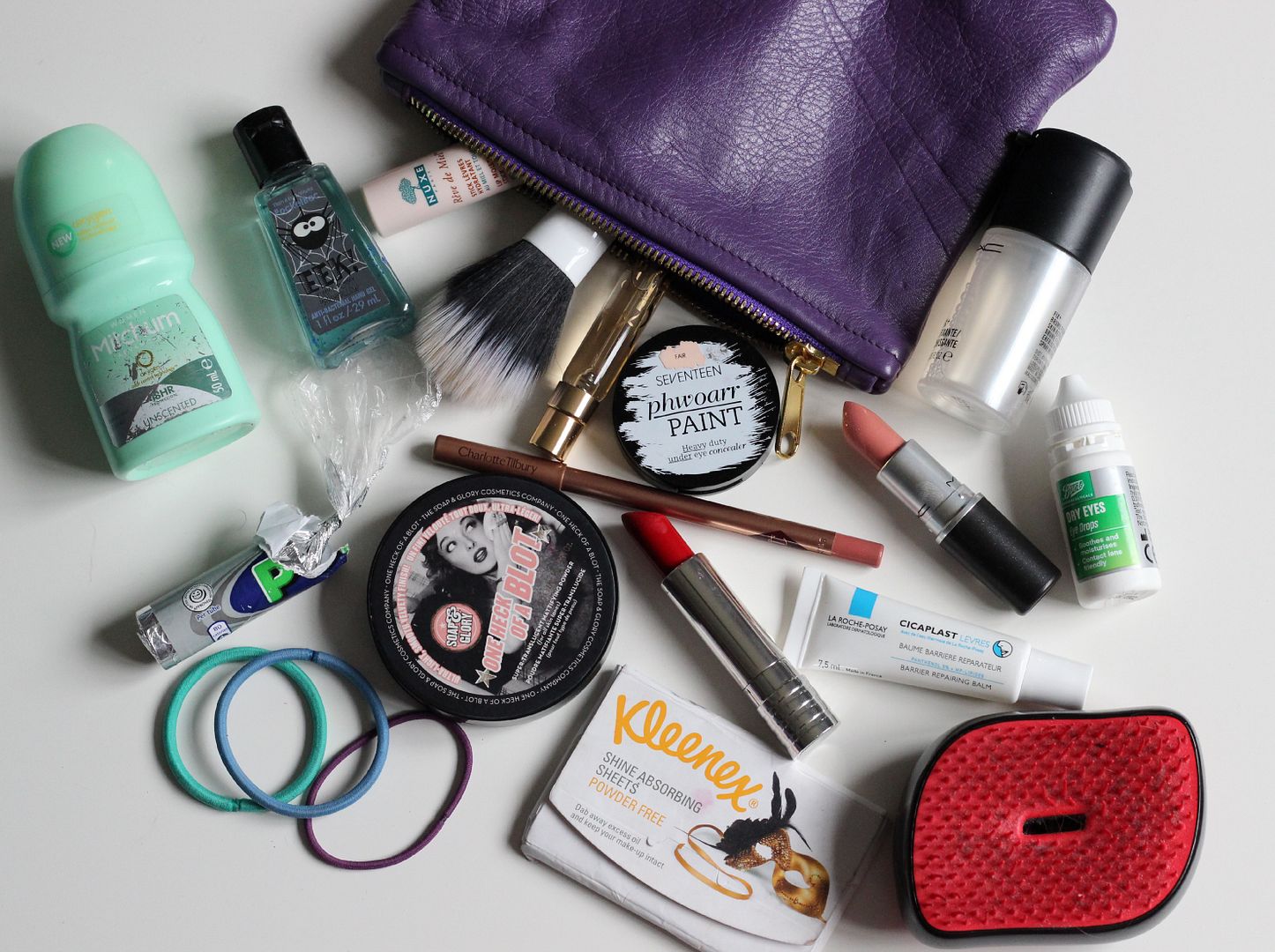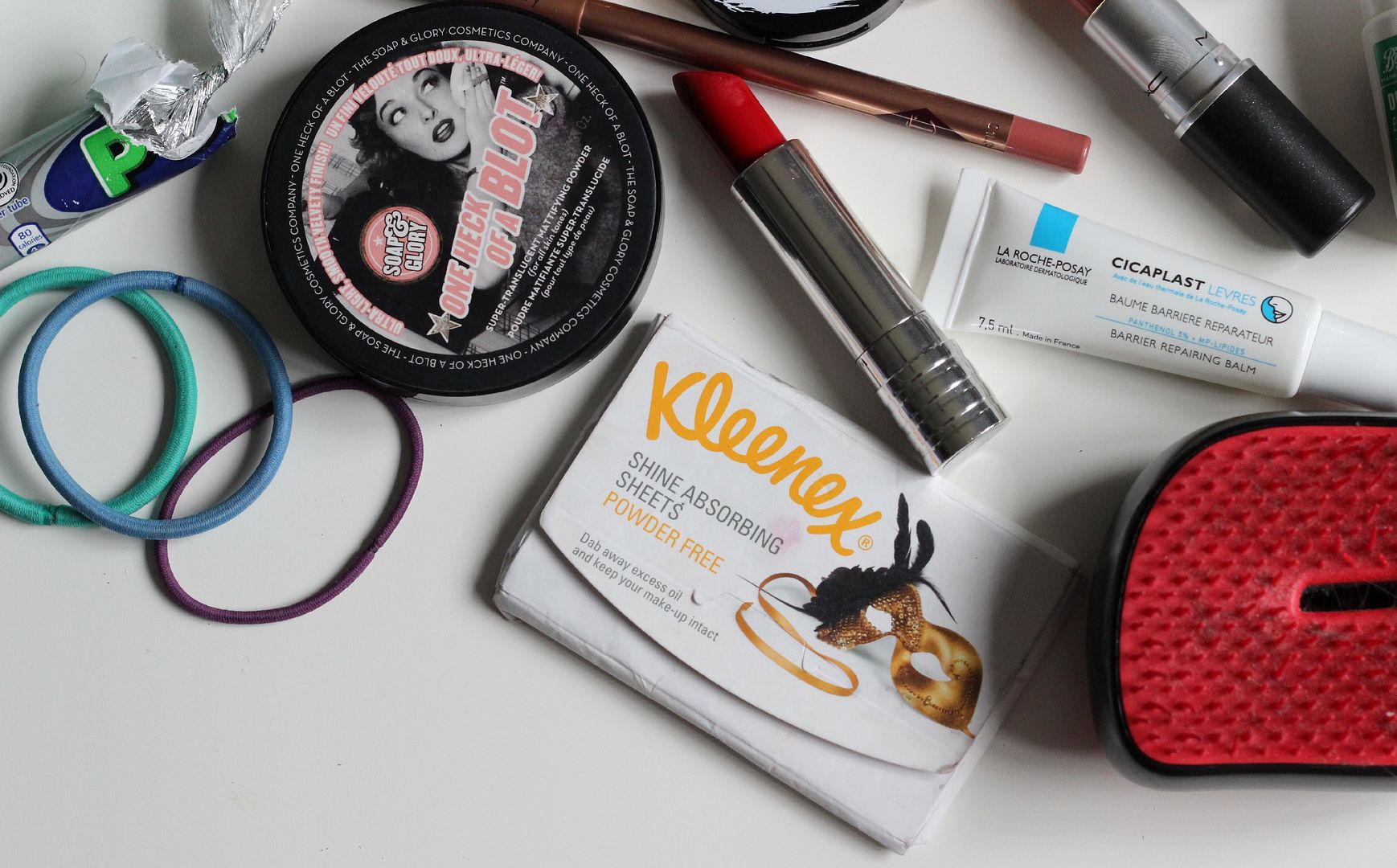 I am one of those people who like to plan for the worst case scenario. I like to carry an umbrella in my bag even on sunny days, just in case. If you ever need a spare hair tie, or 5000 choices of lipstick, then I'm your girl. I thought you might want to have a snoop inside the little bag that gets chucked into every handbag – I am really nosy, and love looking at posts like this. I also find other people's handbags really interesting. Again, because I'm nosy but also because I think bags tell you so much about a person. I definitely remember reading an article in Vogue years ago from a bag fortune teller… someone who would examine your handbag and dissect your personality. Maybe I should do that too?
The bag itself is a purple (obviously, would it be anything else?) pouch that I got from American Apparel in New York. It looks quite small, but it fits so much in. There are essentials like a mini tangle teezer, a mini deodorant (I fear body odour), a lip balm or seven, and some anti-bacterial hand gel. The hand gel is a marshmallow one from Bath & Bodyworks, and it smells amazing! Ugh, so good.
Makeup wise I like to keep a concealer for touch-ups, blotting papers, a blotting powder and a brush, a mini-fix +, a lip liner (Charlotte Tilbury forever), a nude lipstick (MAC peach blossom) and a bright lipstick (Clinique matte crimson).
There are other exciting things like sugar-free polos (I don't like gum, I think it looks gross when you chew, and I think it actually can make your breath staler), some hair ties because I need something to control my mane, a perfume rollerball – this one is YSL Manifesto. Also eye drops! My saviour. If you wear lenses, eye drops are the best thing to keep in your bag.
I also have another pouch/bag thing that has medicine things in, like paracetamol, my epi pen, tissues, my inhaler… I am one cool lady.
Do you have an emergency every day essentials bag? Would love to see any posts 🙂