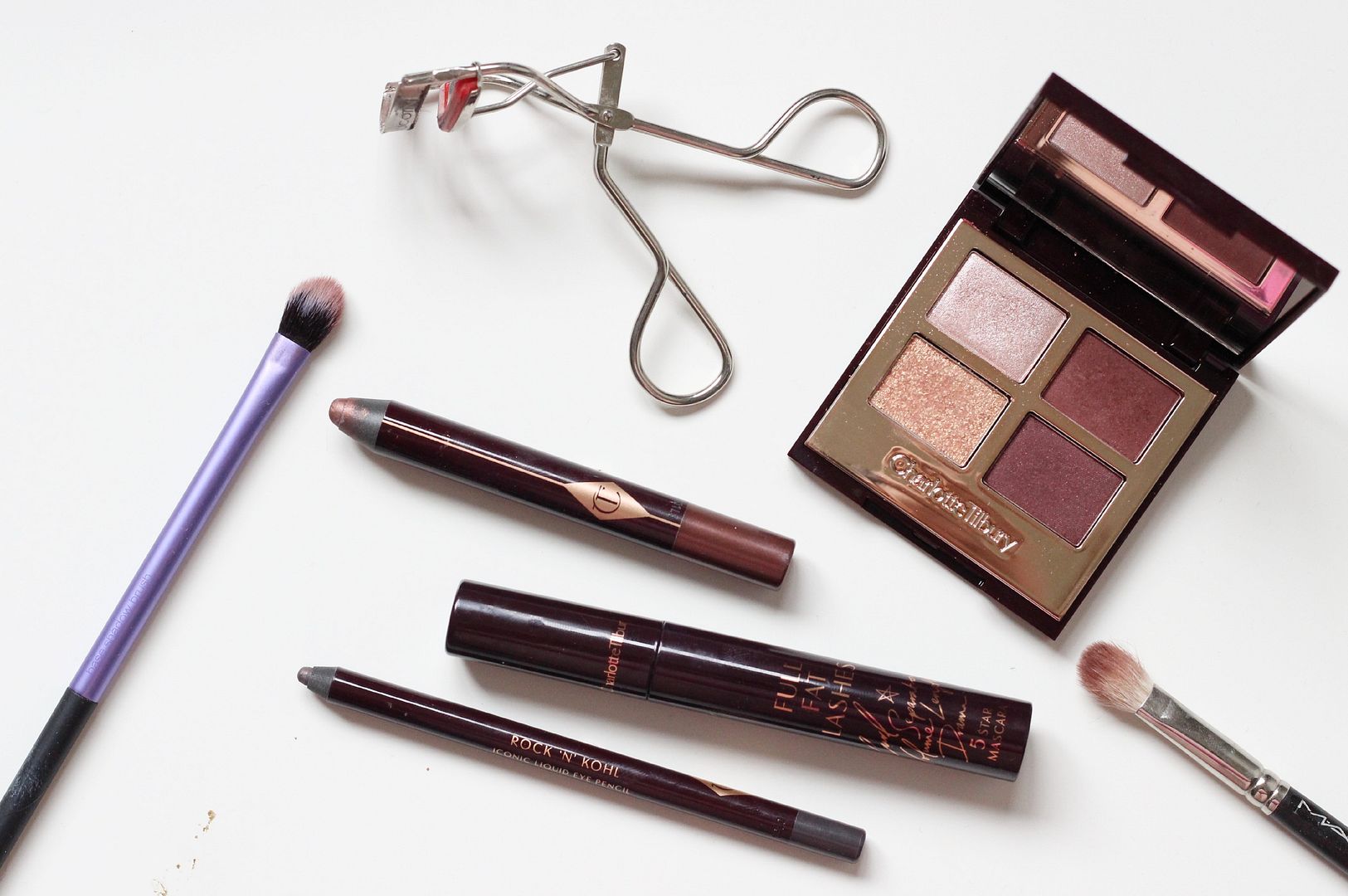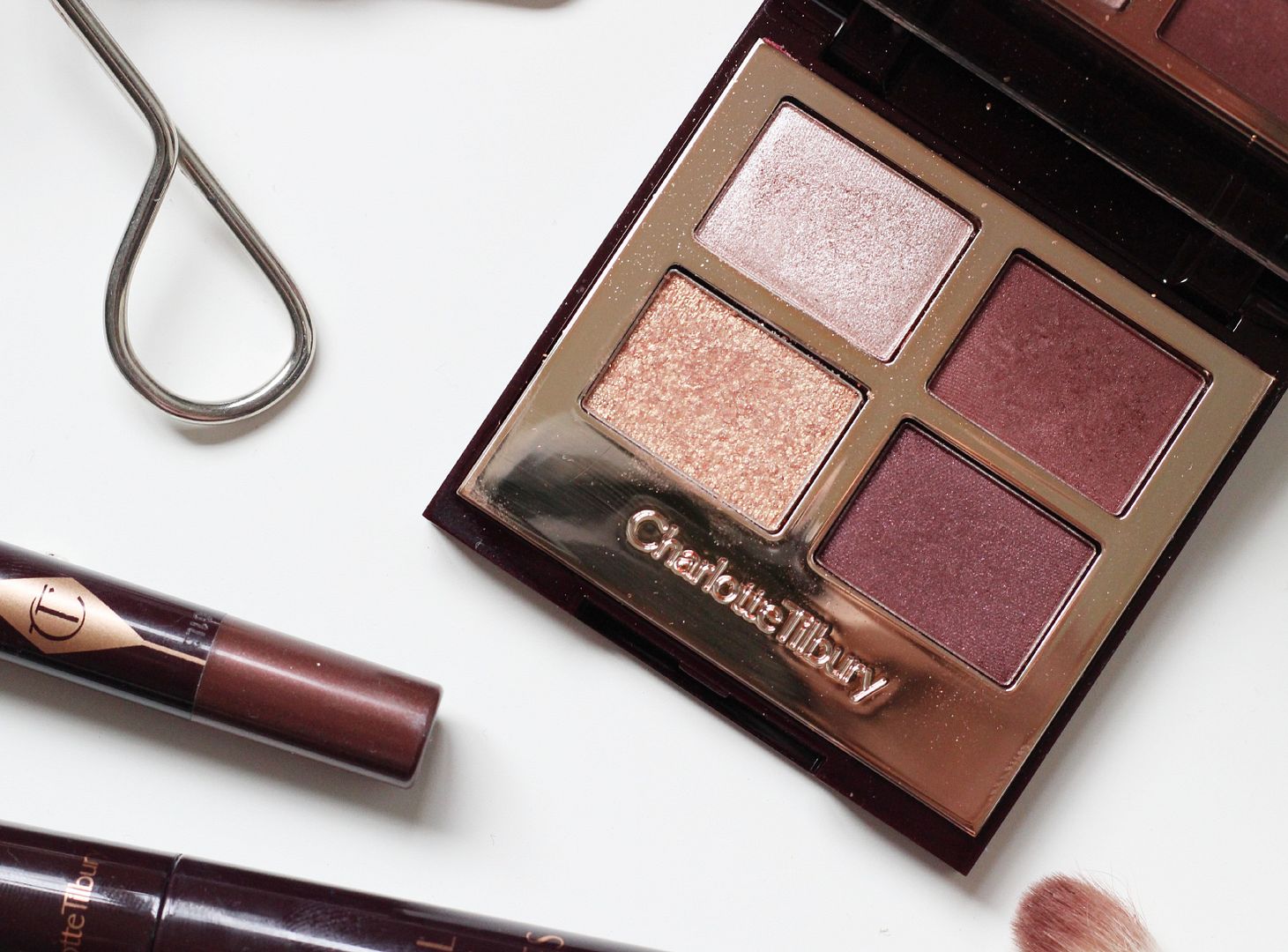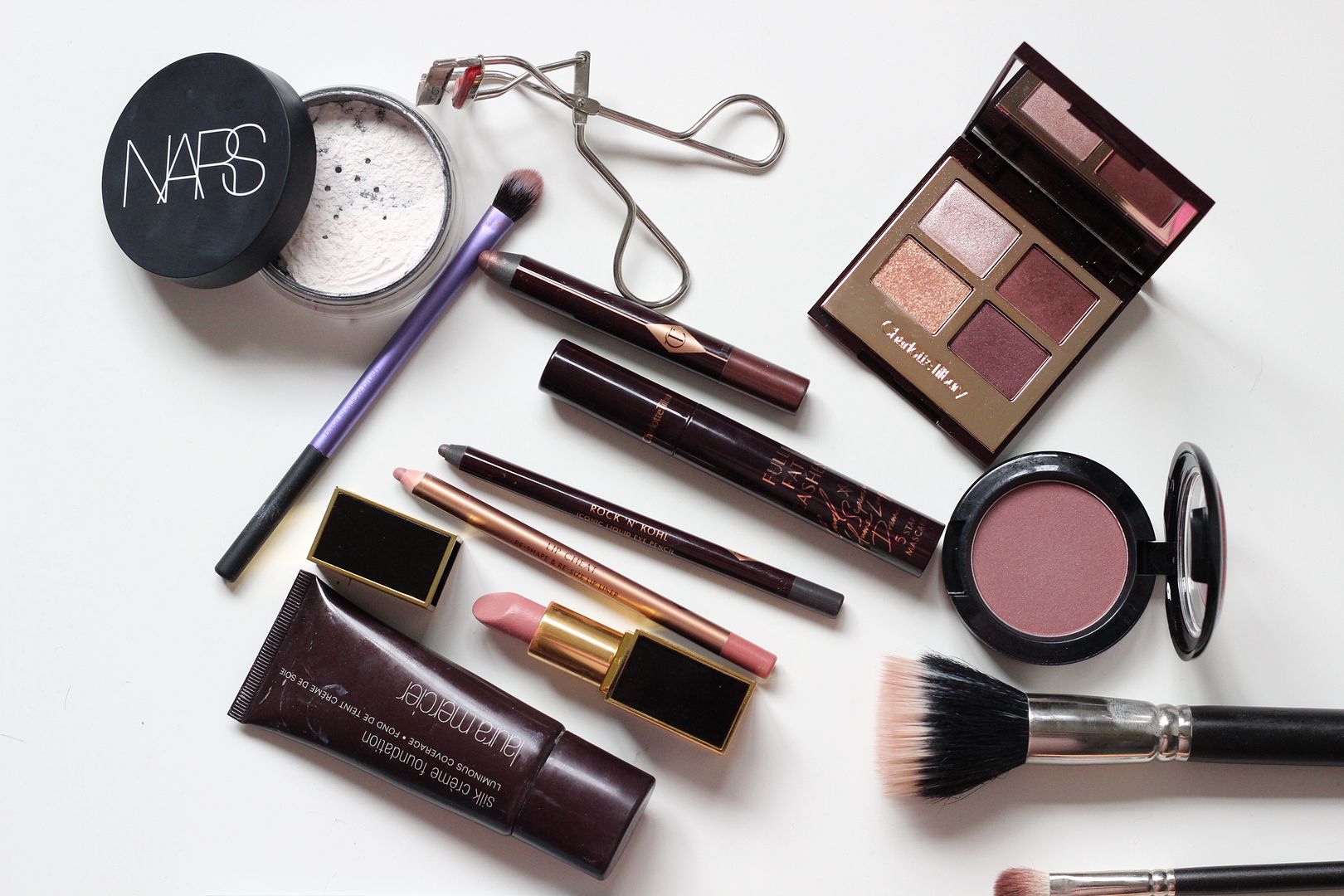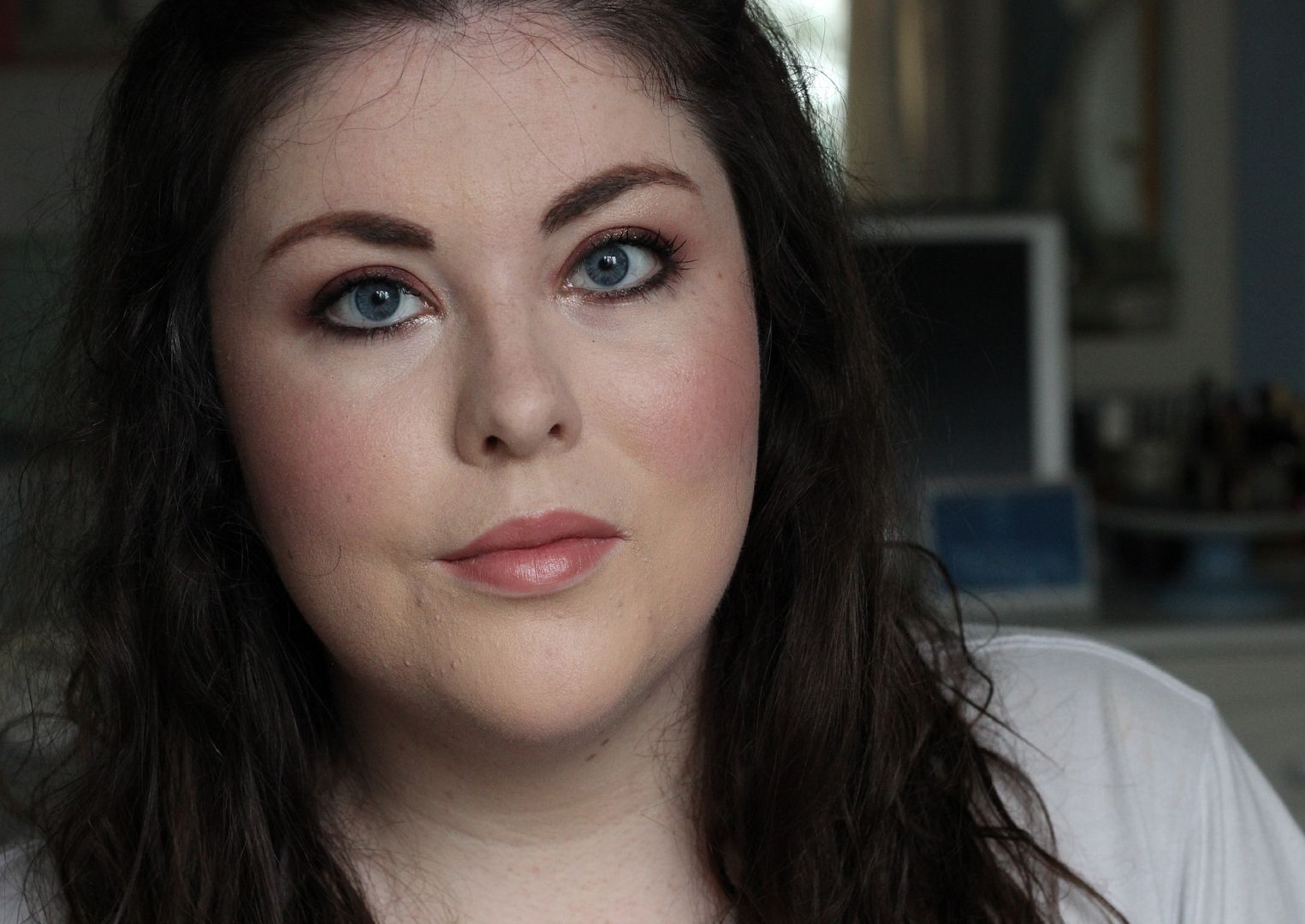 Mmmhmm. Charlotte Tilbury eye makeup. It's almost too good, but I can just about deal with that. I'm pretty sure you would be able to as well. Eye wateringly expensive but oh-so lovely, Charlotte Tilbury products in general are just dreamy but the eye products are pretty impressive. Charlotte as an artist is pretty much known for glowing skin and a sexy feline eye. She always has flawless eye makeup herself, and she uses her products. I am lacking the skill, but I have the enthusiasm to try and do a Charlotte Tilbury eye.
The colour chameleons are cream shadows in stick form, and really easy to scribble all over the lid and use as a base. They last for ages, and don't crease on me, The colour on its own isn't as vibrant as it could be, so I definitely like layering a powder shadow over the top. The vintage vamp palette… Ugh, so pretty. Really warm, red toned colours that I just like to obsess over. The glitter shades (bottom left) aren't my favourite, but the two right shades are perfection. Liner, liner, liner. I just smudge it all over the top lid, and then add lashings of mascara. The full fat lashes mascara didn't blow me away when I first got it, but as it's dried up a bit it is a lot better.
The rest of my makeup – nothing new here, but all excellent choices. The Laura Mercier silk creme foundation is gorgeous stuff, the the NARS light reflecting setting powder keeps things set but not matte. The Charlotte tilbury lip liner in pillow talk is a must have for when you're wearing a nude lip, and Tom Ford pink dusk is muh everything. The blush is the one from the Rocky horror collection – has completely filled a blusher-shaped hole in my stash. Something plummy but not too dark and basically lush.
What are your Charlotte Tilbury favourites?