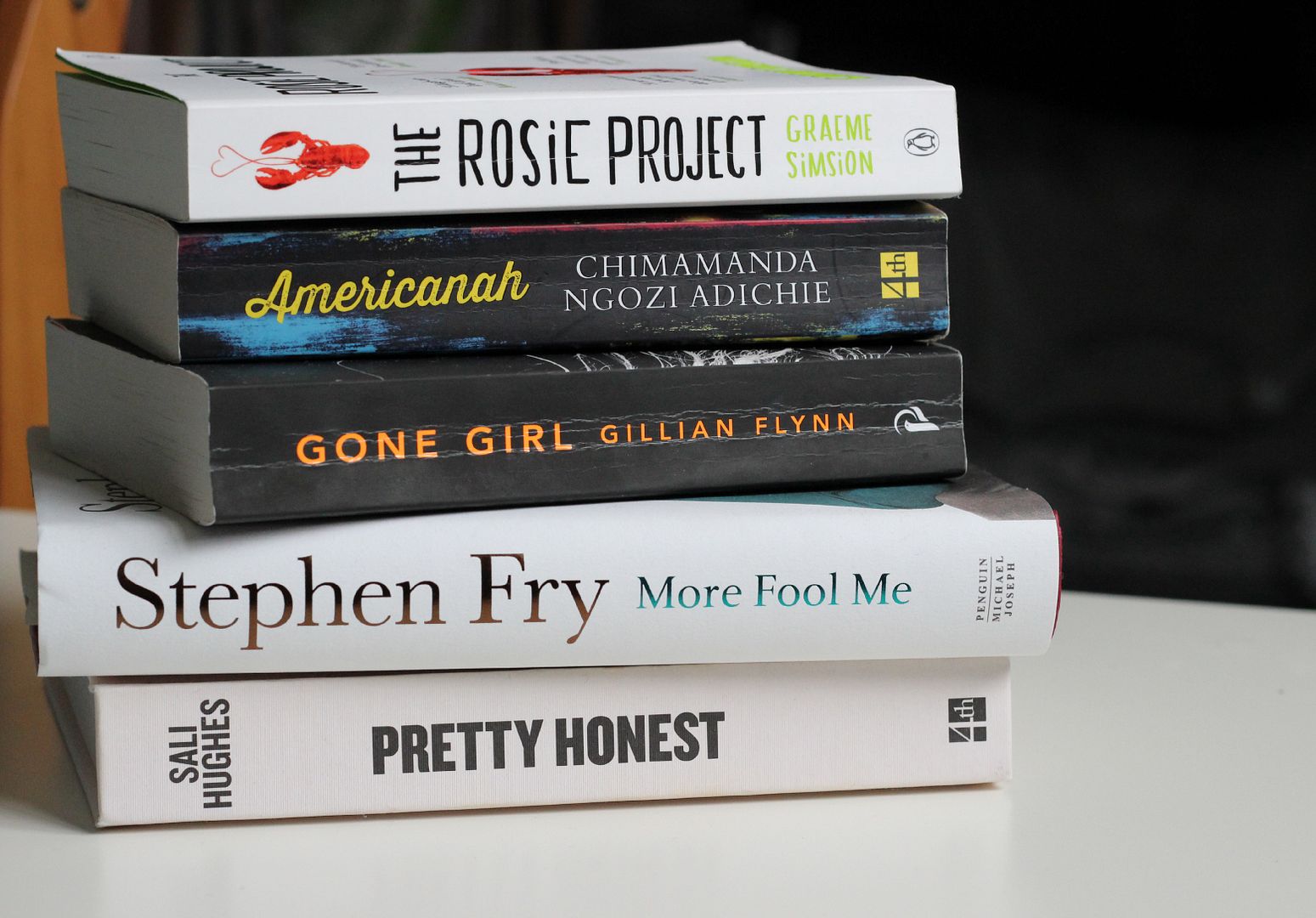 The only good thing about commuting in and out of central London every day is that I get a lot of time to read a lot of books. I'm quite a fast reader – years of practice – so I have been blitzing my way through some good reads lately. I always love seeing and hearing book recommendations, so if you have any I'm all ears.
The Rosie Project – Graeme Simison: My most recent read… basically, this was the story of a more likeable Sheldon Cooper from The Big Bang Theory. It was a bit intense in terms of being inside the protagonist's mind, but the love story was sweet without being sickly & nice and different.
Americanah – Chimamanda Ngozi Adichie: This book was beautiful, I really enjoyed it. I felt that it offered a fresh insight into Nigerian culture, and in that sense reminded me of the Kite Runner… if you liked that, you would love this. The ending was predictable and I felt a bit too 'hollywood' for my tastes, but still a good read.
Gone Girl – Gillian Flynn: This book is so addictive. I started reading it, and couldn't put it down. I was at work, just thinking about what would happen next and counting down until I could read it again. I thought the ending was a bit disappointing, but the main portion was fast-paced and exciting.
More Fool Me – Stephen Fry: The wonder that is Mr Fry. Chris and I went to see him read from his new book at the Royal Albert Hall, and he was just as brilliant as I knew he would be. A really hilarious story involving Rowan Atkinson, fig rolls and Princess Diana… this book was sharply funny.
Pretty Honest – Sali Hughes: The book that should be on every beauty lover's book shelf. This was such a nice read, with lots of lovely snippets. I love Sali Hughes, I think she is gorgeous, witty and intelligent. Plus, she's a fellow Welshie, so I feel loyal. This had quite a few interesting tips, and it's one of those books you will want to devour.
What have you been reading lately? I'm currently reading The Aftermath – s'ok!