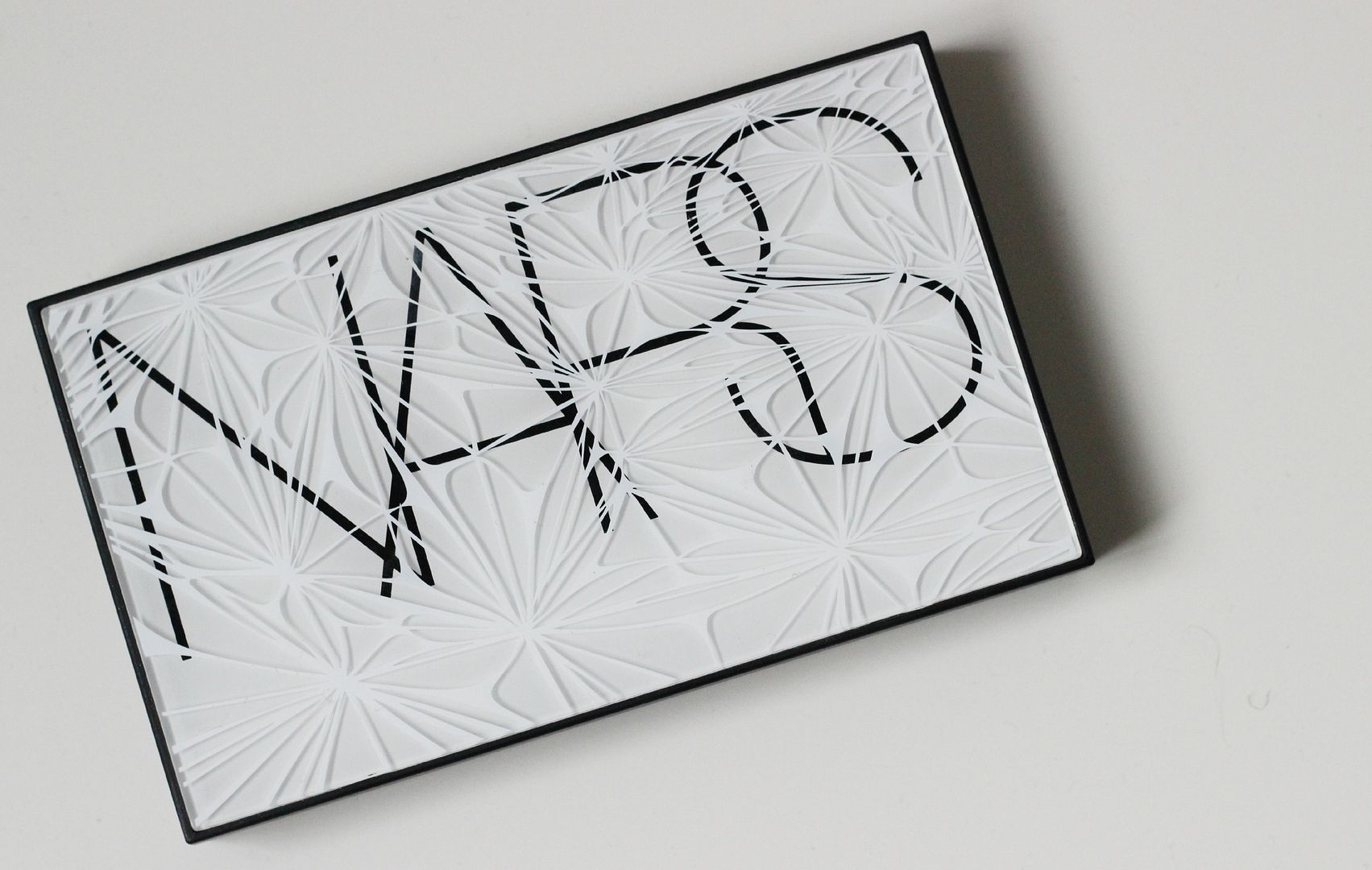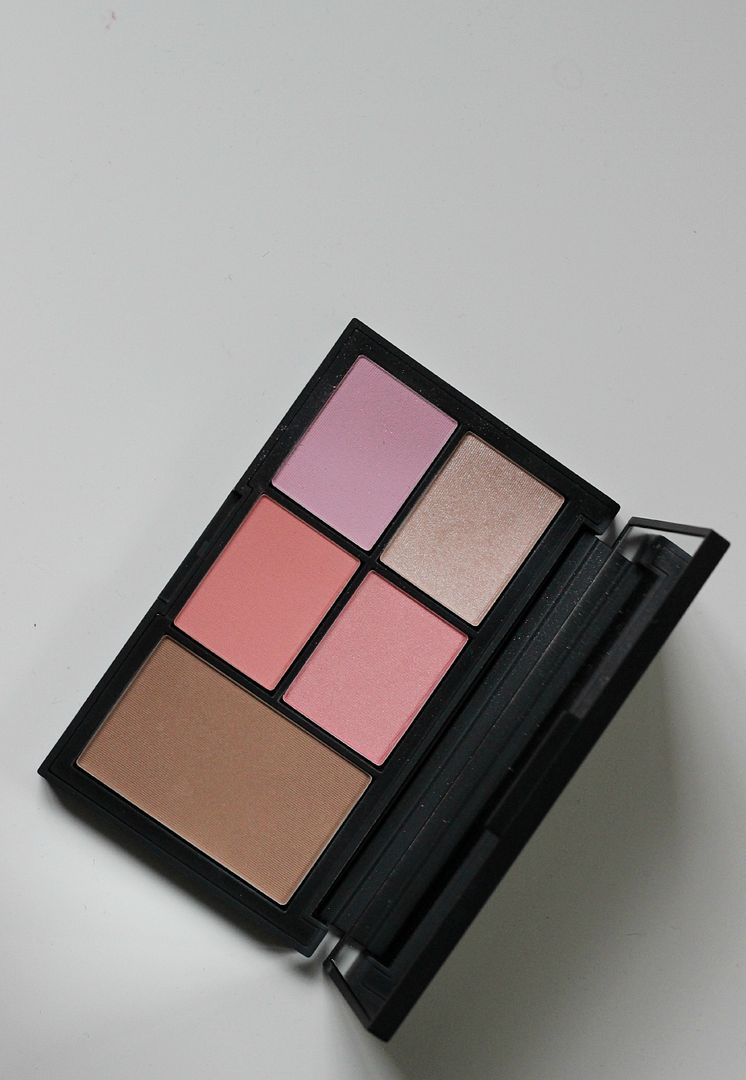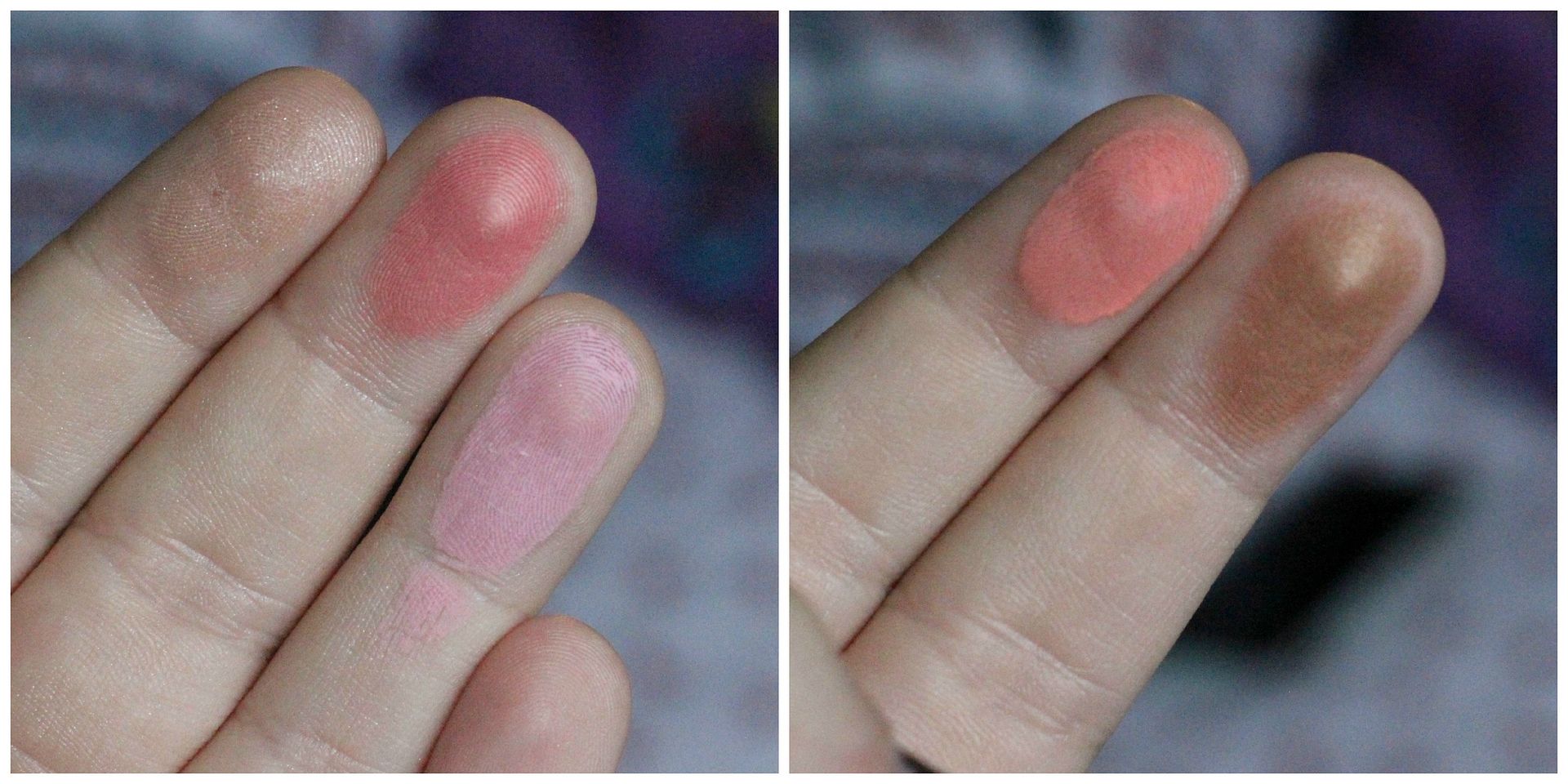 Miss Liberty, Deep Throat, Sex Fantasy, Final Cut, Laguna SWATCH
Hi, my name is Laura and I am addicted to NARS. Their powder blushes are really the best I have tried, and all of them are nicely pigmented and blend-able. The Virtual Dominion palette was a Christmas present to myself (because I will justify any purchase, ever), and the blushes are all I've been using since.
It has 1 highlighter, 3 blushes and 1 bronzer.
Miss Liberty is the highlight shade; it is a glitter fest. I don't mind my highlights to be strong, but this is definitely a stronger shade of highlight. You can see sparkles on the skin though, so I wouldn't neccesarily wear this everyday… It is a little gritty as well, and not my favourite highlighting shade.
Deep Throat is a classic NARS shade. It's a coral-peach-pink shade that is really easy to wear. Fantastic name, this is a really nice classic blush shade. The first blush I ever bought.
Sex Fantasy is limited edition, and it's a pastel lavender-pink matte shade. I absolutely love shades like this, they are so brightening if you use it lightly. It does have a powdery formula, and can look chalky if you're heavy handed, but is nice.
Final Cut is my favourite shade of all. It's a matte coral peach shade that manages to make skin look all healthy and it does what blush should do. This shade is really pigmented, and easy to be heavy handed with… guilty.
Laguna is the most famous of the all the bronzers. I used my old one all the way up, so I guess I do like it. I've been using it with a stippling brush and I'm so glad to have it back in my life… it's such a good bronzer for people who aren't naturally bronzed.
All in all a pretty decent blush palette. All of the shades are wearable, and it's a cost effective way of trying all of the NARS… yup, more justification right here.
Ahhhh, do you love NARS as much as me?