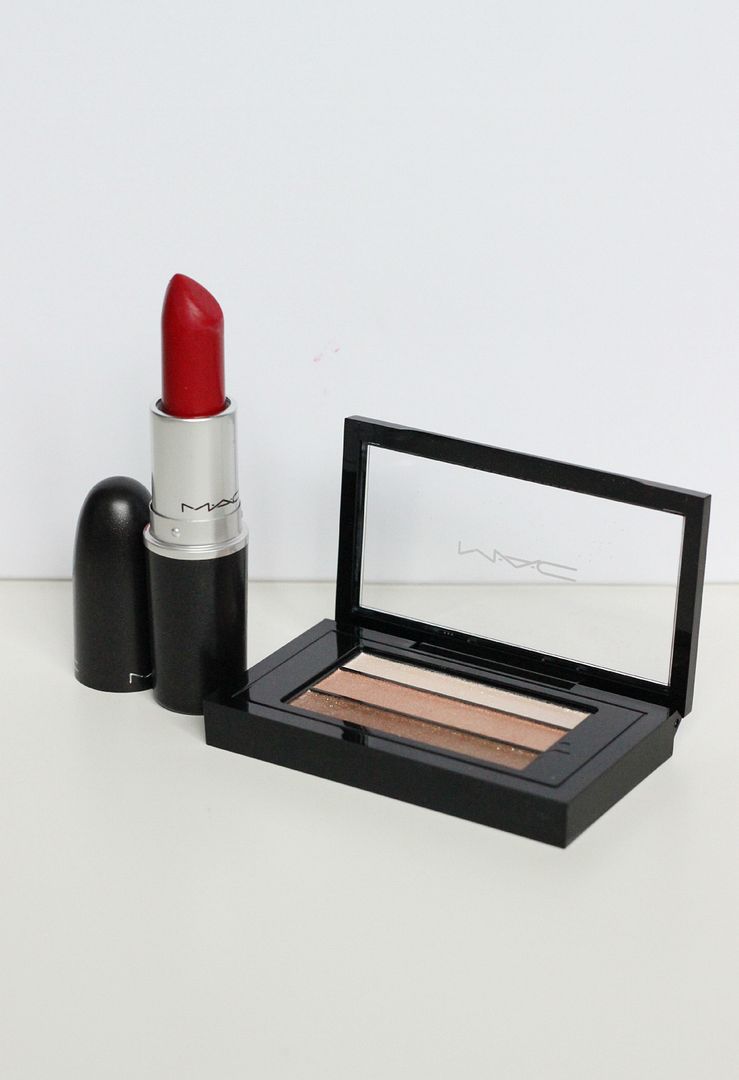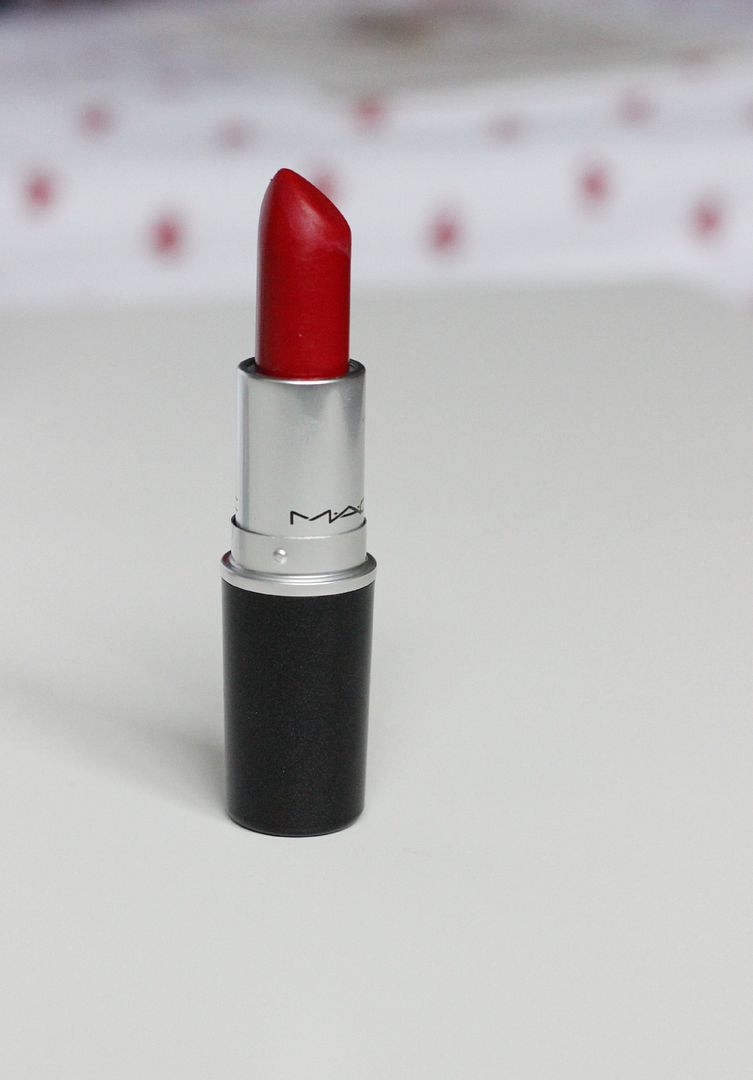 MAC Kinky, from the Kinky Boots collection
Nothing groundbreaking about a matte red, really. The formula on this is really creamy for a matte, and doesn't seem drying at all. The colour itself is pretty cool though – it's such a clean red. It's not too blue, or too orange, or brown, or yellow based… It's just pretty red. It will lean slightly depending on your undertones – everything always leans pink on me, but I am a strawberry face. It's a nice saturated colour, and one for any red lip obsessives. It's sold out now, but for comparison, I swatched it next to Russian Red and Ruby Woo. Russian Red is deeper and cooler toned, and Ruby Woo is much cooler and has a completely different texture – far more matte.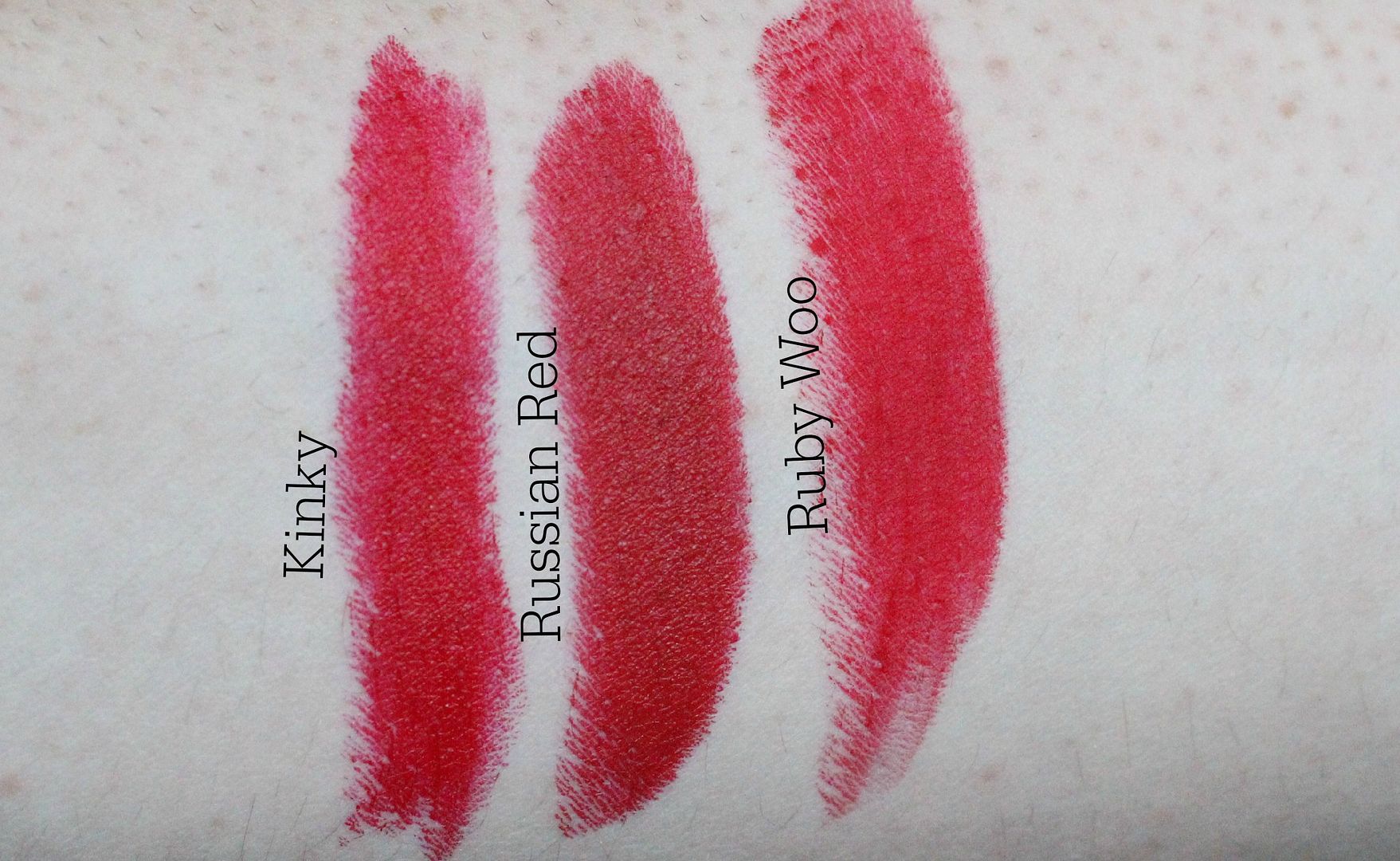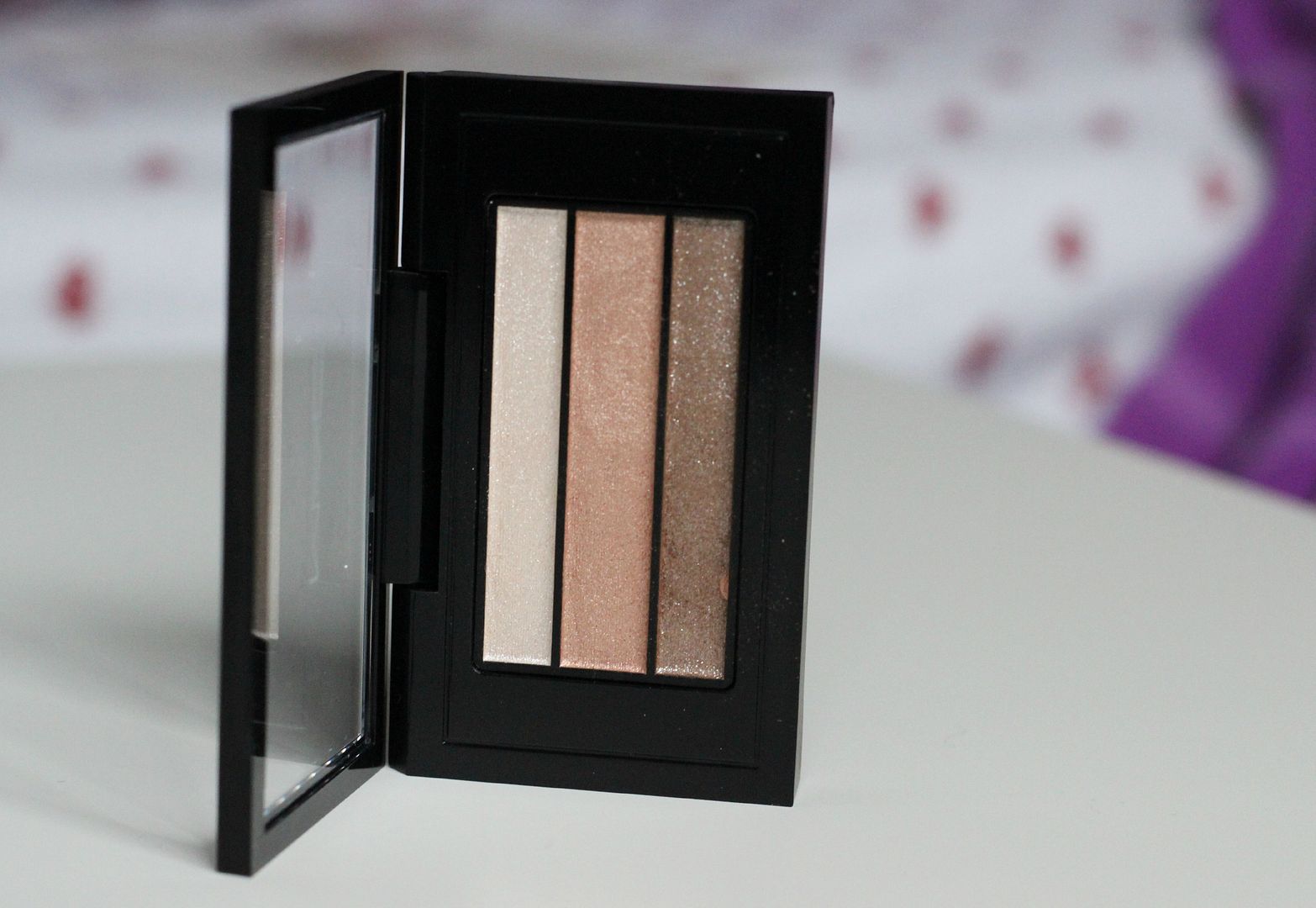 The Boxing Day eyeshadow palette
A little trio of veluxe pearlfusion shadows. Three pretty & easy neutral shadows – an ivory, a copper/rose gold shade and a bronze. All really shimmery, light and almost sparkly. The shades are by no way unique, so don't worry if you haven't got it. The palette itself is really teeny tiny, and one that will definitely be chucked in my makeup bag when I go anywhere – the rose gold and ivory shades would be particularly awesome if you're looking a little worse for wear the morning after the night before. So cute!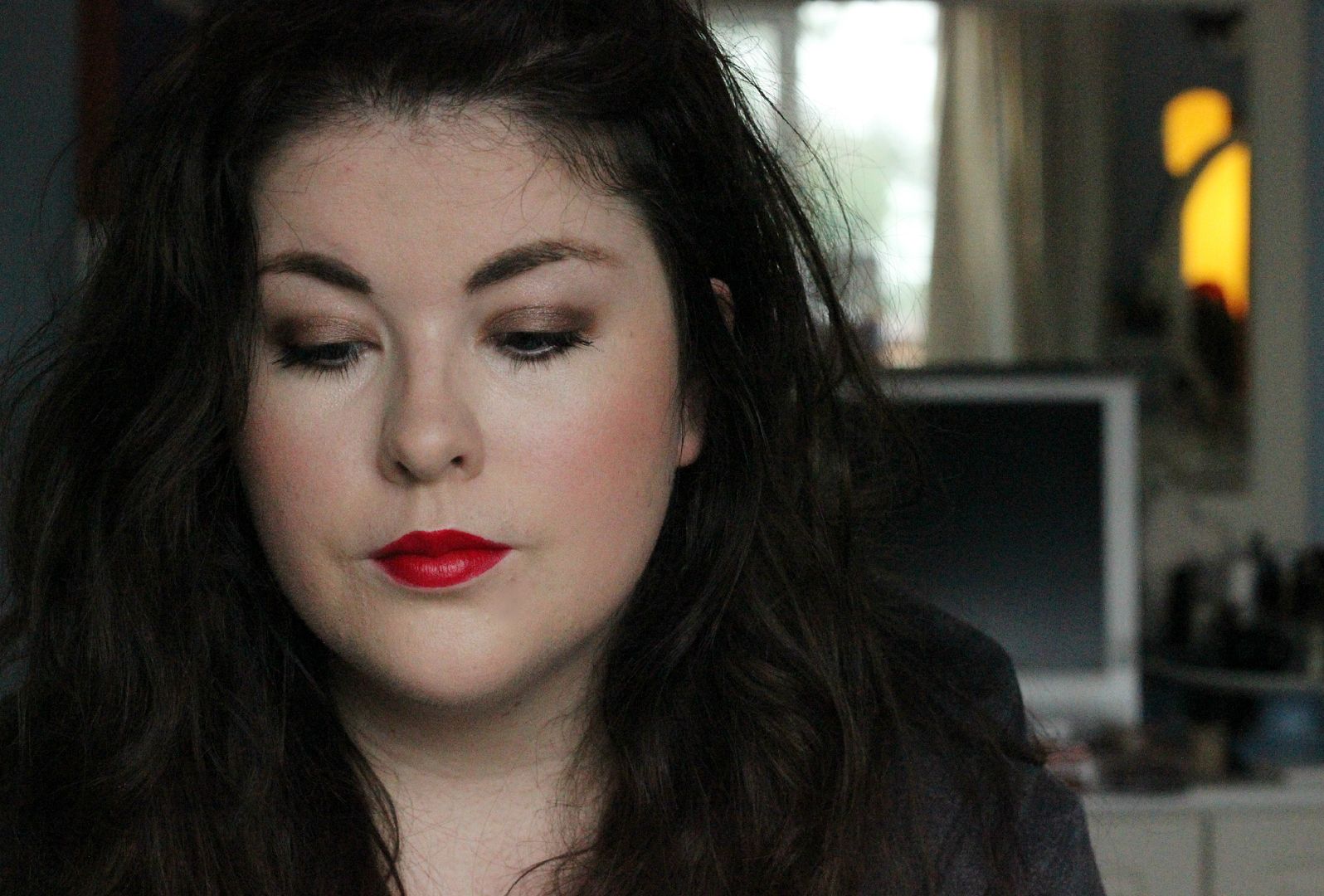 Wearing the bronze shade all over the lid & Kinky lipstick
Have you picked up anything from MAC recently? I'm one away from a little back to MAC jaunt 🙂