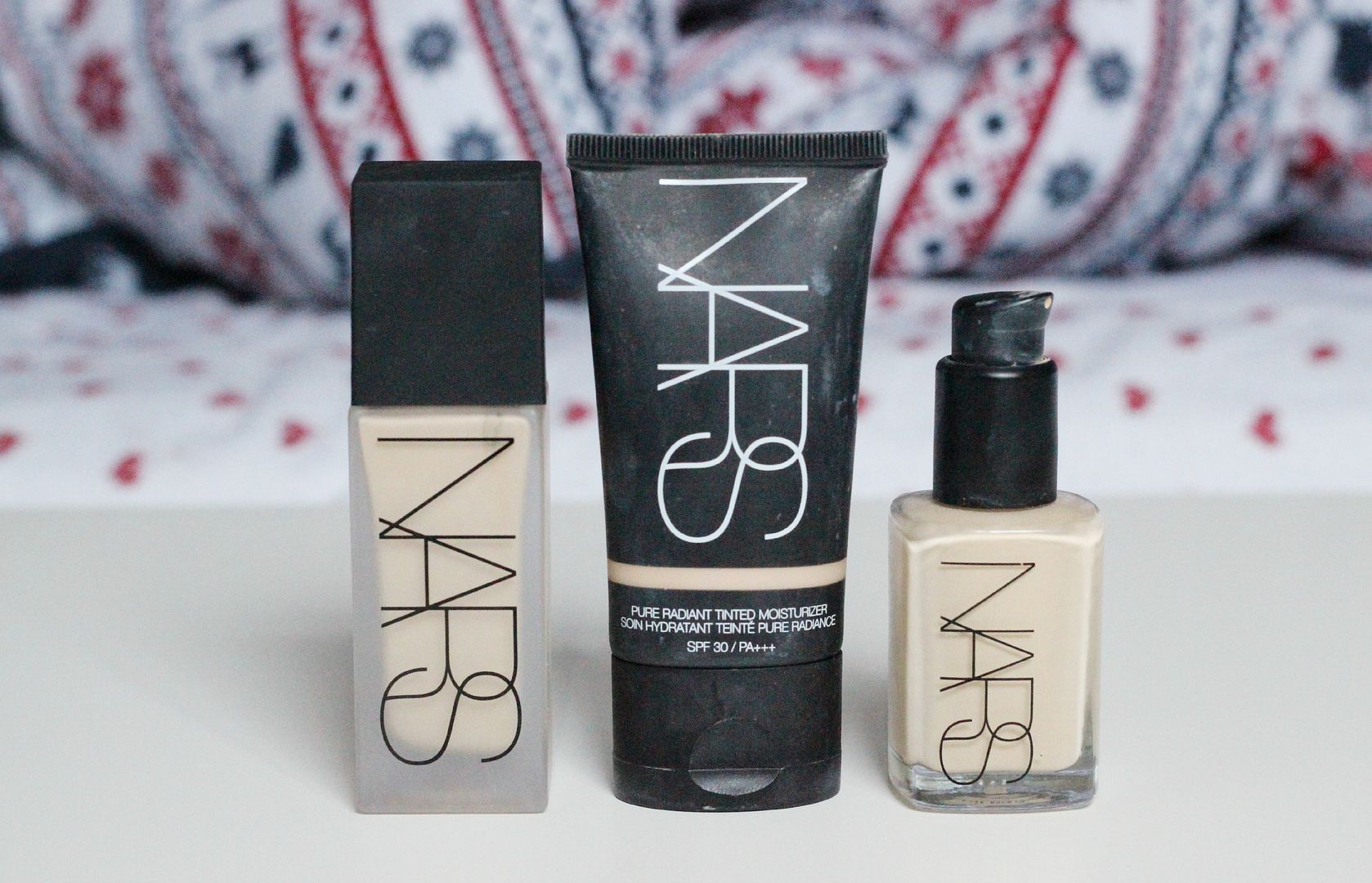 Yeah, it's pretty safe to say that NARS is one of my favourite brands. They just get me. Me, personally. They get me. They also seem to get a lot of other people as well, and seeing as I own all three of the bases they offer, it only seemed fair to round them all up. Little note – all of the bases come in a wide range of shades.
Full thoughts about the All day luminous weightless foundation
here
.
Full thoughts about Sheer glow
here
.
Full thoughts about the tinted moisturiser
here
.
The good
Excellent coverage and makes skin look good
Lasts a long time
Comes with a pump! Hurrah.
The bad
Can look cakey if too much is used
Sillicone formula – can be a bit greasy
Bottle is frosted glass and not really travel-friendly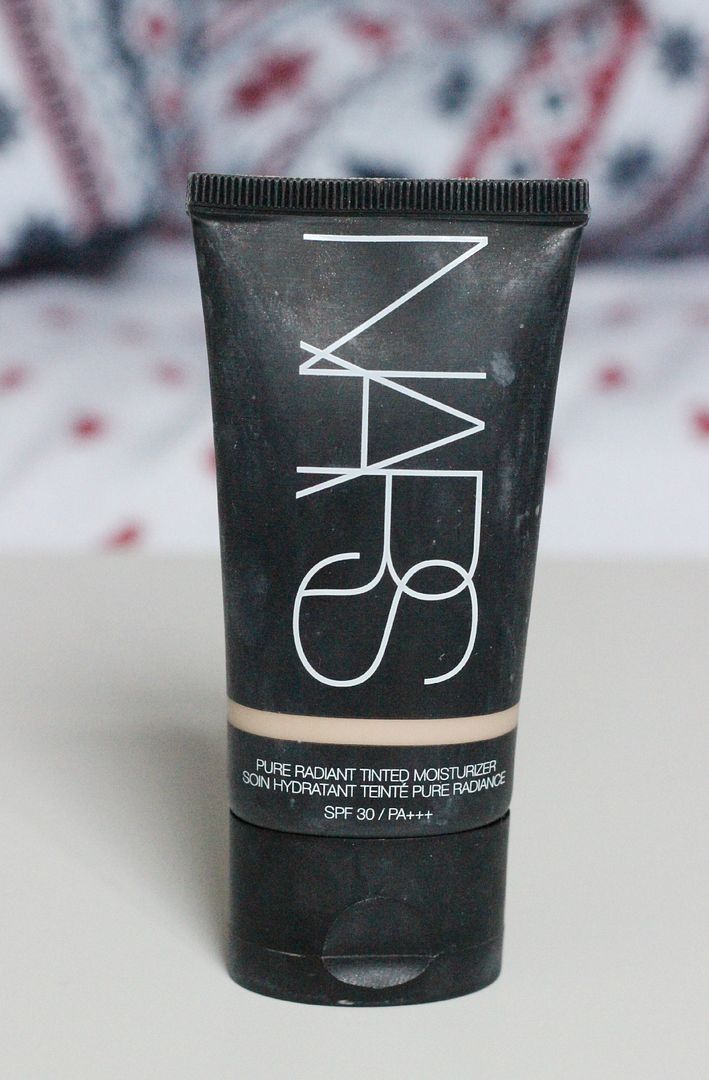 The good
Amazing coverage for a tinted moisturiser
Comfortable – doesn't feel heavy or clawing on the skin
Gives a nice glow to the skin without being shiny and would work on most skin types
The bad
Coverage is not *full* – will not cover major blemishes or uneven skin tone
Doesn't last all day – good for a TM, but not as long as the foundations
Transfers quite a bit – has a tacky texture. Has smeared all over my phone a few times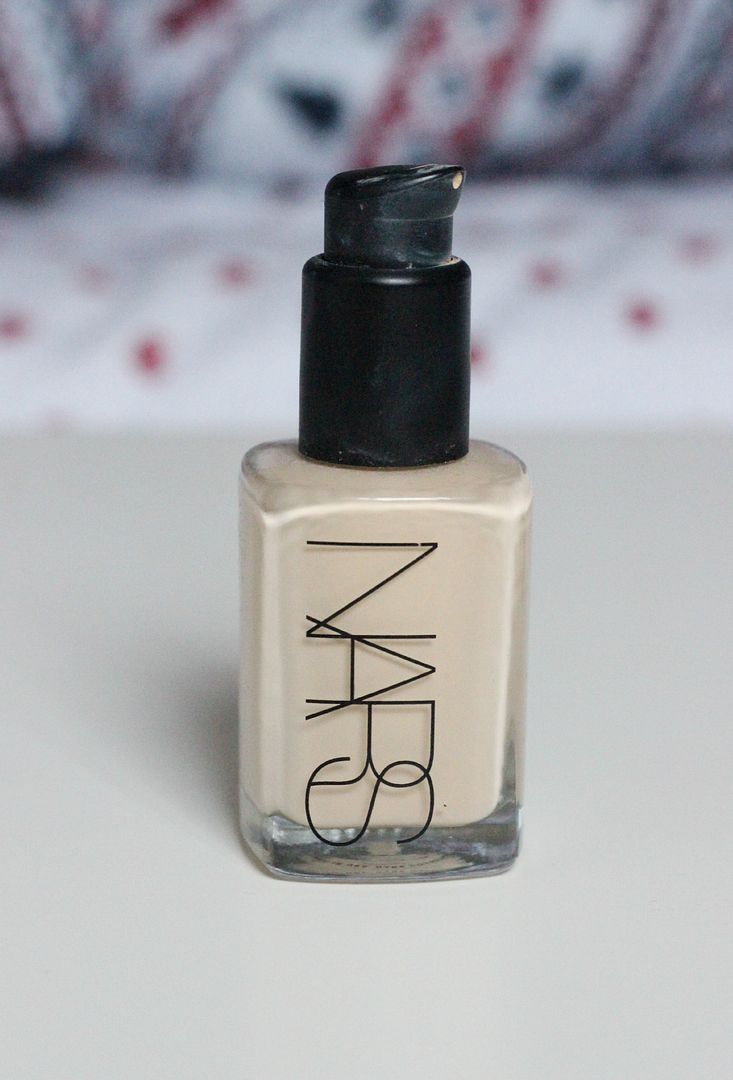 The good
It has good coverage and longevity
It makes skin look pretty good – natural, but much better than my skin ever looks naturally
It's a classic foundation formula – not too runny or too thick. Just riiiight.
The bad
It might be too greasy for people with very oily skin
Name is mis-leading – it's not sheer, nor is it particularly glow inducing
Doesn't come with a pump on its own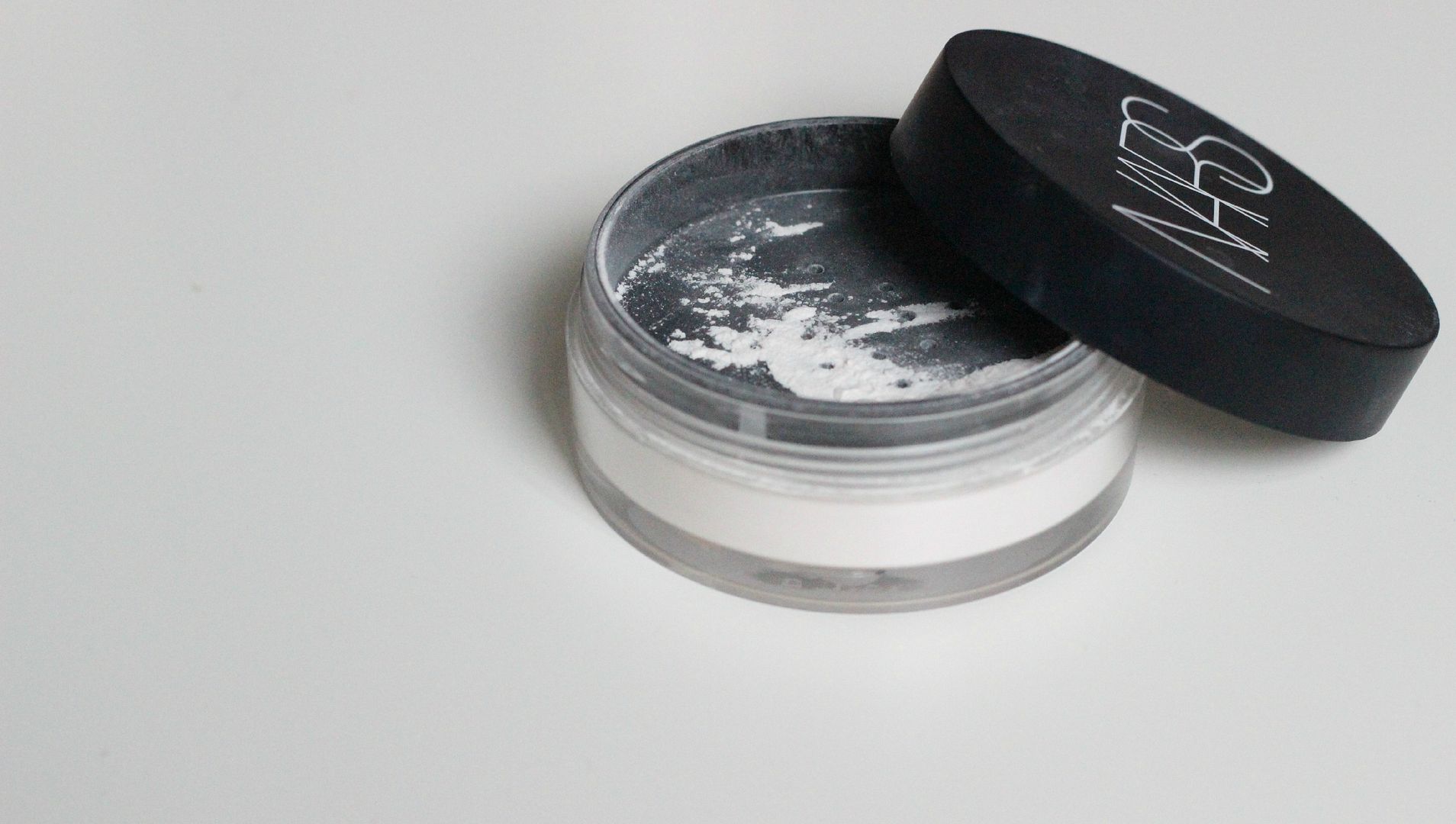 To go with all of those bases, this powder is decent stuff. Not amazing for controlling oil, but helps to set foundation and definitely adds radiance. Awesome for under eye concealer.
Which is your favourite base option from NARS?