Spring and pastels go hand in hand, obviously. Maybe I'm not quite ready to give up my vampy makeup, but I'm also pretty sure that you can wear a dark lip any time of year, and especially in spring. I mean, obviously you can wear whatever you want whenever you want – it's up to you! – but I am thinking that it is the general trend to lighten up makeup in Spring. You don't have to 🙂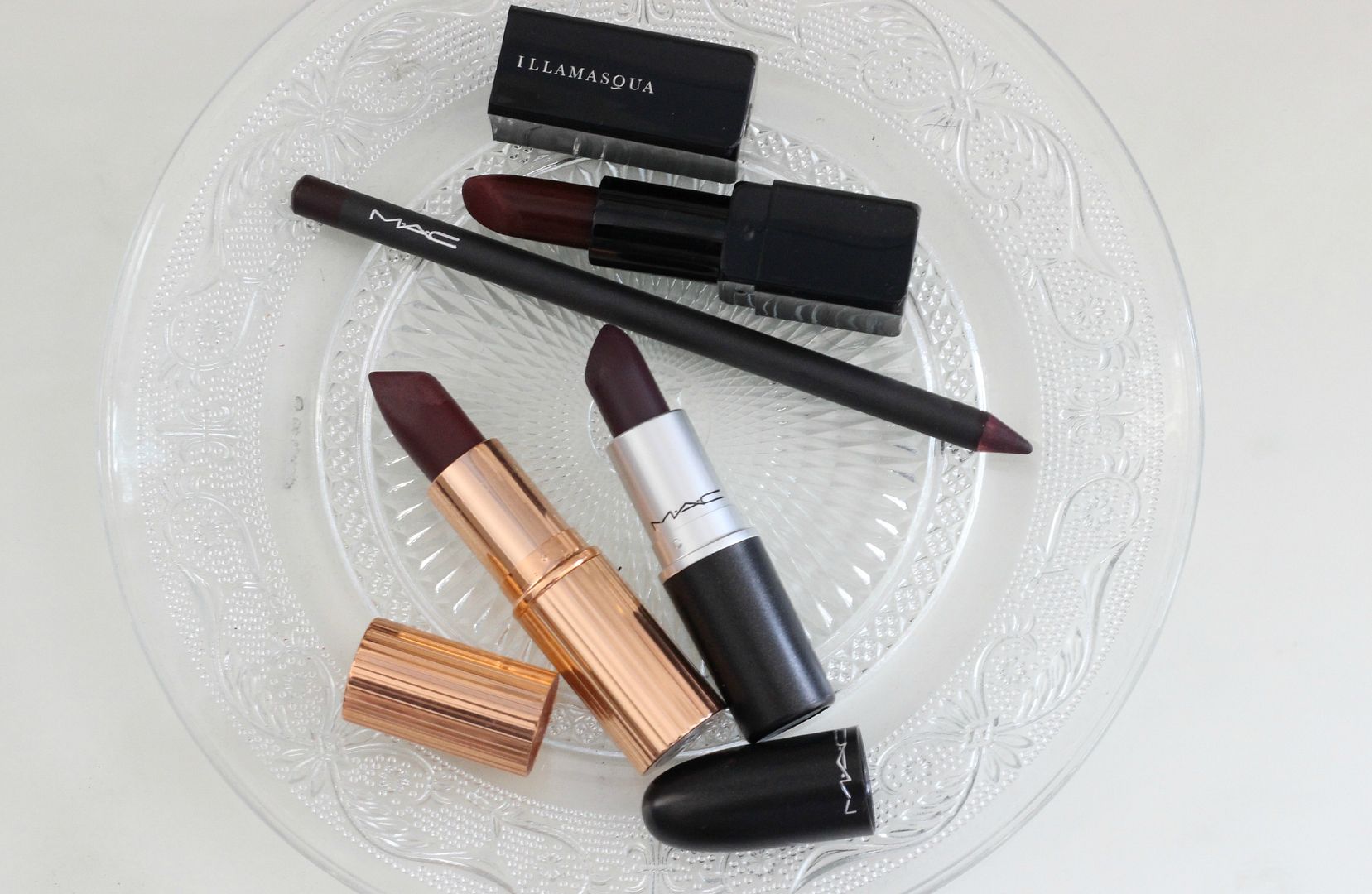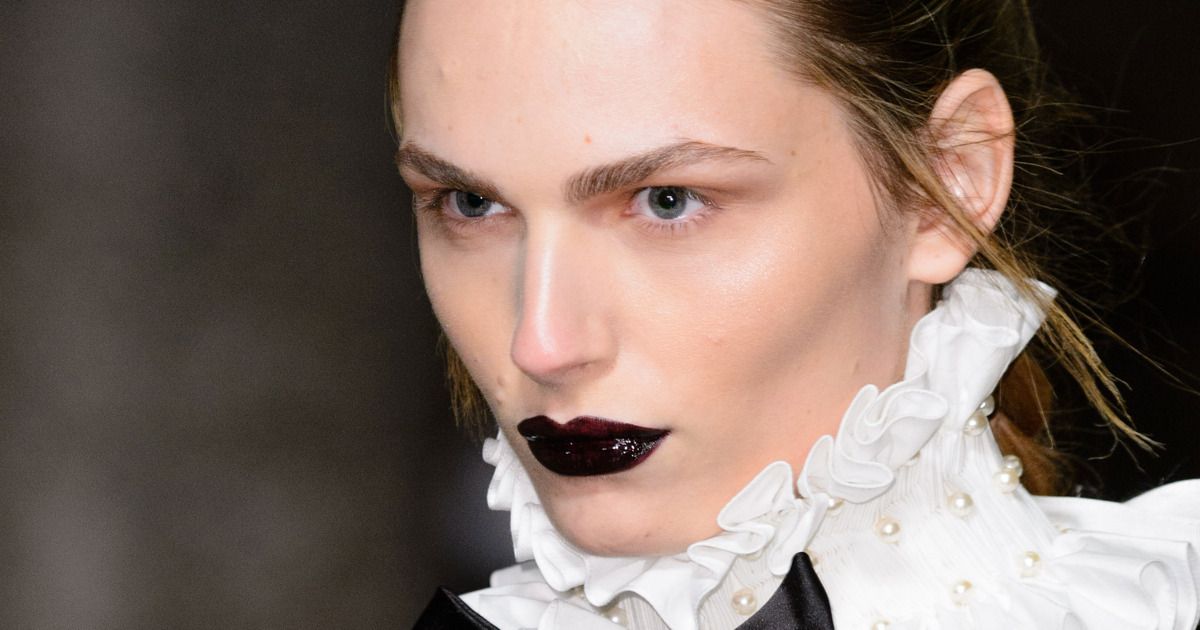 My top tips:
Use a lipliner. Like, really really use a lipliner. A must for a dark lip where your lips are the focus. You don't want smudging or bleeding or fading.
Wear other makeup… I know one of the 'makeup rules' is to play up either your eyes or your lips, but if you're wearing a really dramatic lip you will want something to balance the rest of you out. A dark lip as a focal point works in catwalk makeup, and I'm not suggesting everyone wears a heavy smoky eye with dark lips, but a little liner and a lot of mascara won't hurt. In the photo below I contoured my eyes using these steps, as well as using my eyeliner as mentioned in this post 😉
Have fun. Experiment. If you're scared, get a cheap lipstick and try one out. I know Makeup revolution and MUA do dark lipsticks, so one to try out and wear around the house and see if you like it. I have a hunch you'll love it.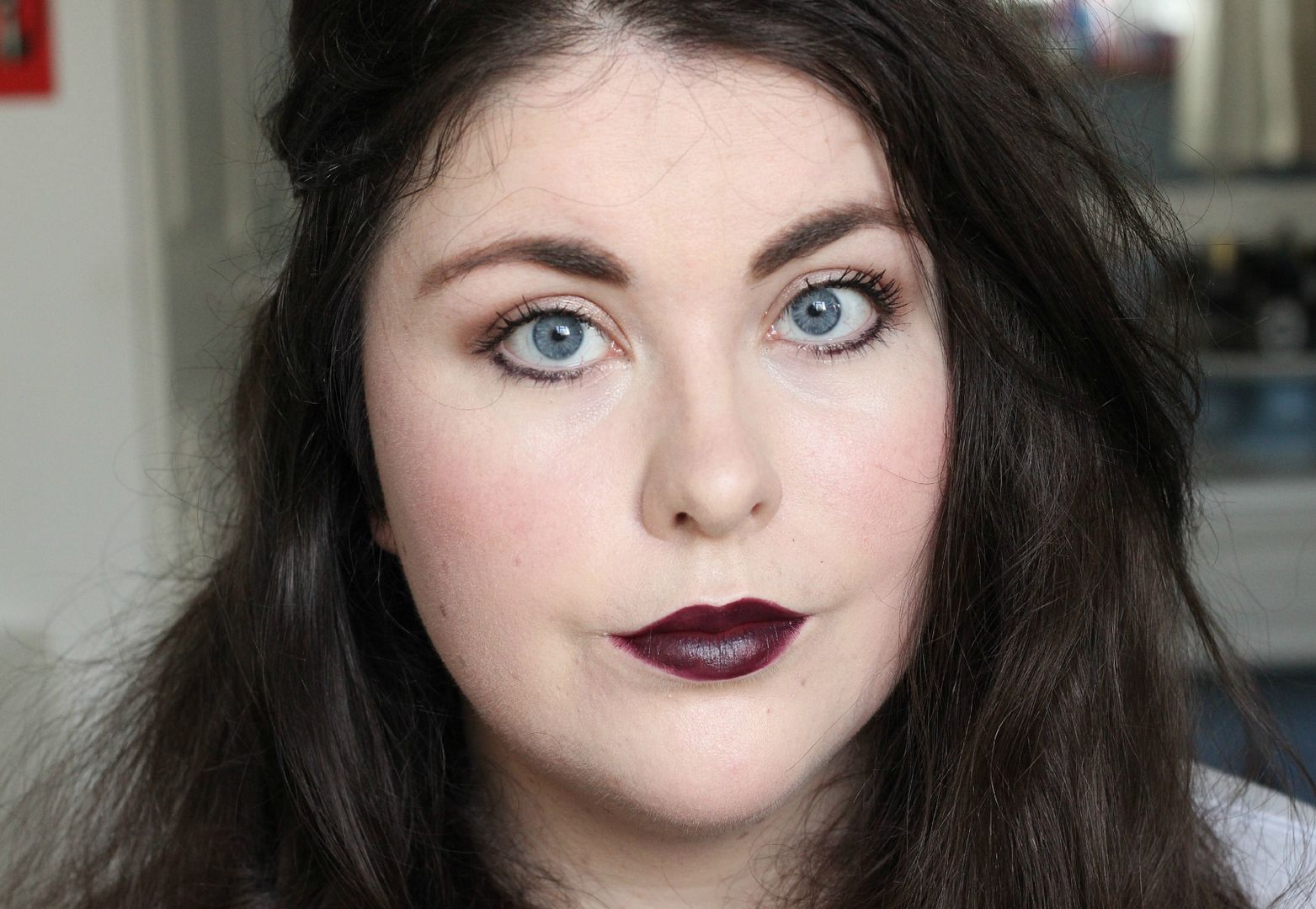 Also still loving dark nails – short, glossy and black. The Sinful colours polish is my favourite, and is only £1.99 🙂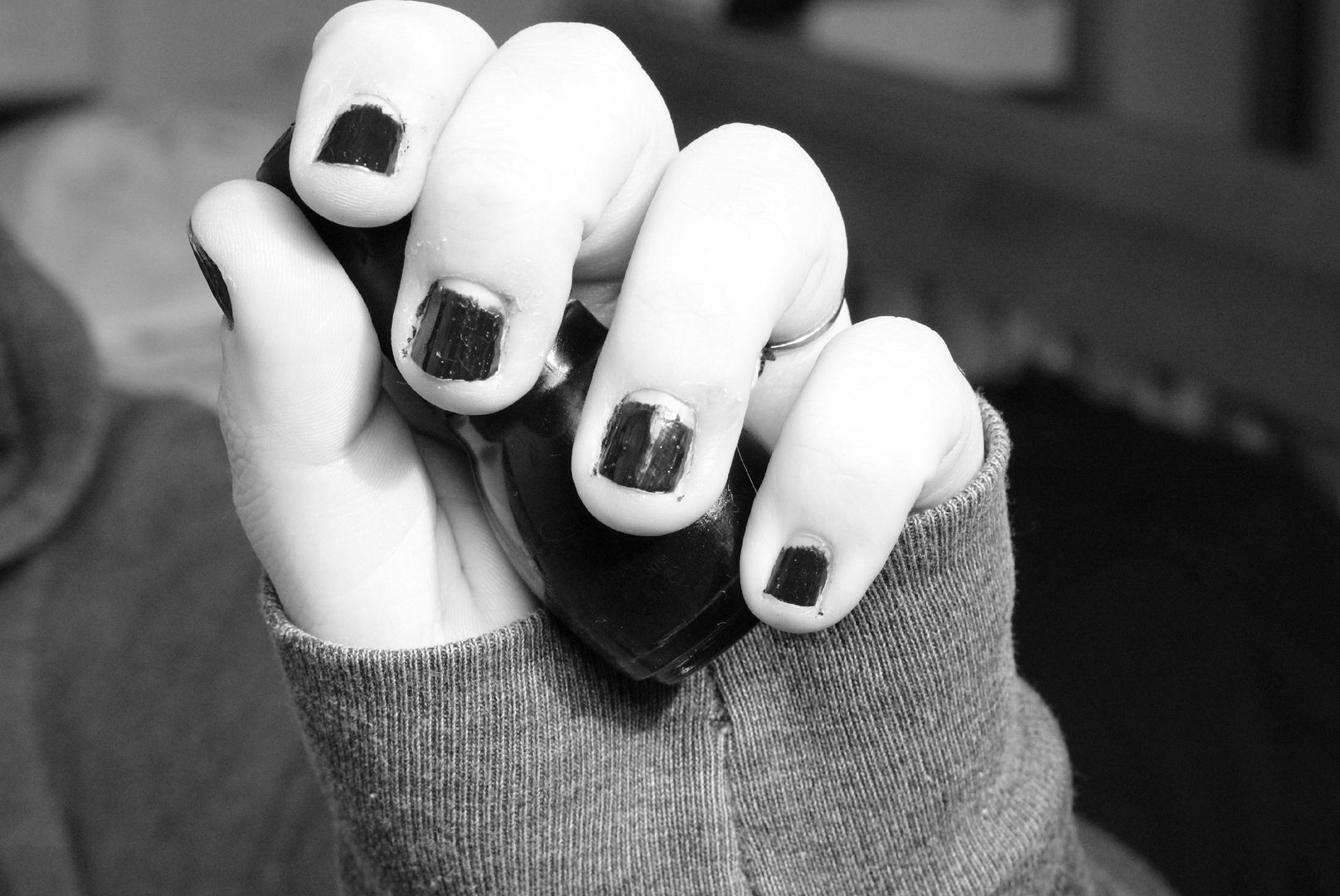 Go forth and embrace dark lips.