We all love skincare, non? Hopefully you are also as nosy as me, and love looking at other people's routines. I know that whenever I am at someone's house and see all their skincare in the bathroom, I get too excited. I just love to know about other people's beauty routines.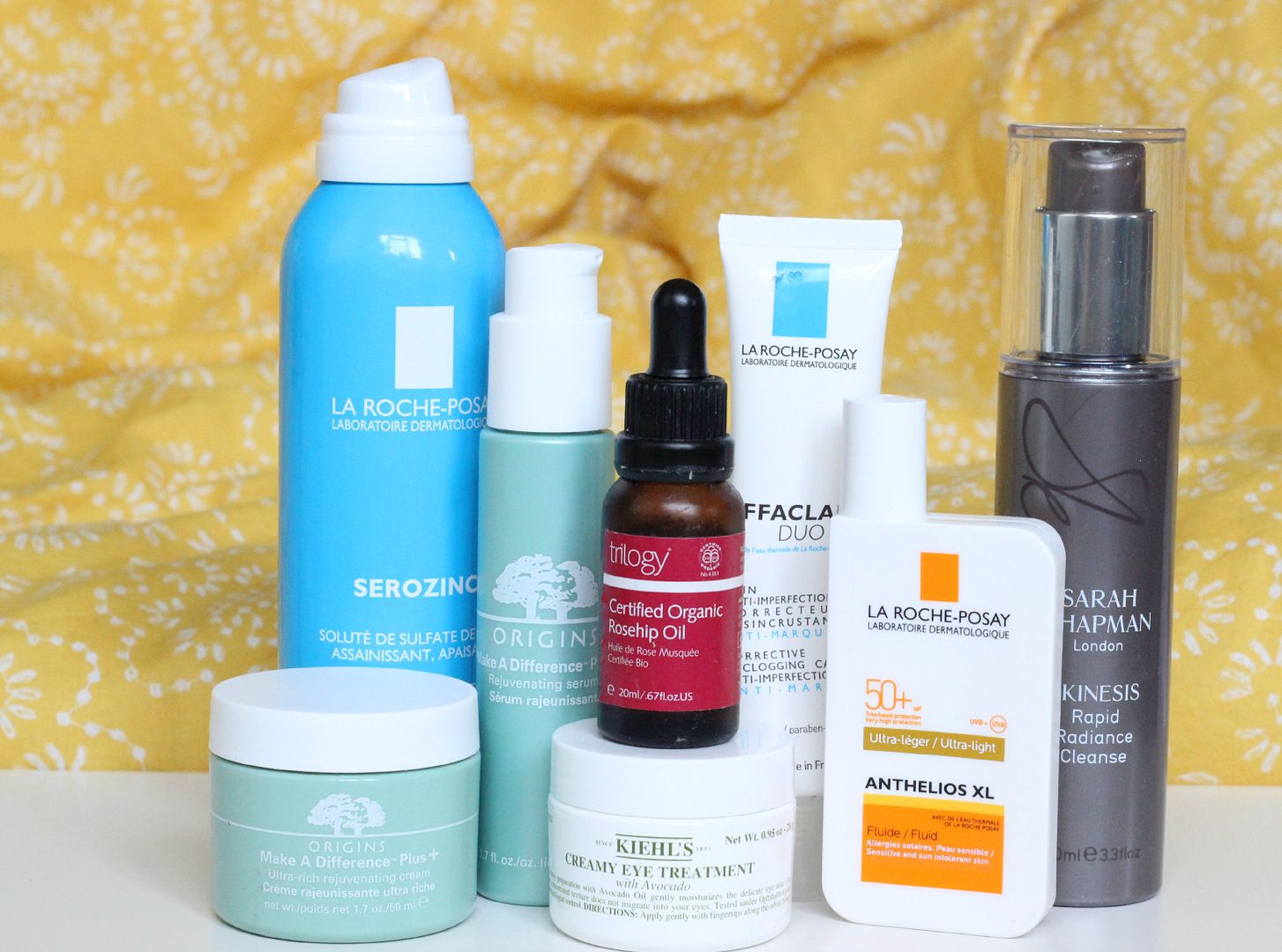 So, at the moment. Cleansing in the morning is the Sarah Chapman rapid radiance cleanse. It's a milk that doesn't get too oily, but definitely helps me feel refreshed and a bit more awake. It is one of those brightening cleansers, so it's good for dull or drier skins. I haven't noticed a massive difference in my general skin, but I'm only about half way through the bottle. I don't know, cleansers don't give instant results? Then I tone with La Roche Posay Serozinc, which feels amazing, and put 2/3 drops of the trilogy rosehip oil on (spoken about
here
).
After 20 minutes or so of faffing about, I apply a pea sized amount of the Origins make a difference serum all over, and then pat in some Kiehl's creamy eye treatment. Love this eye cream, it's so hydrating. My under eye skin gets really dry, and at the moment I'm not bothered about anti-ageing eye creams. Then, I use the Make a difference plus + moisturiser, which is amazing. Smells so good, leaves my skin so soft. I use the La Roche Posay effaclar duo on my nose and chin, and then finish it off with the LRP Anthelios XL sunscreen. New purchase, so can't report back but seems legit. Time will tell with sunscreen, I guess?
Tell me about your skincare routines 🙂