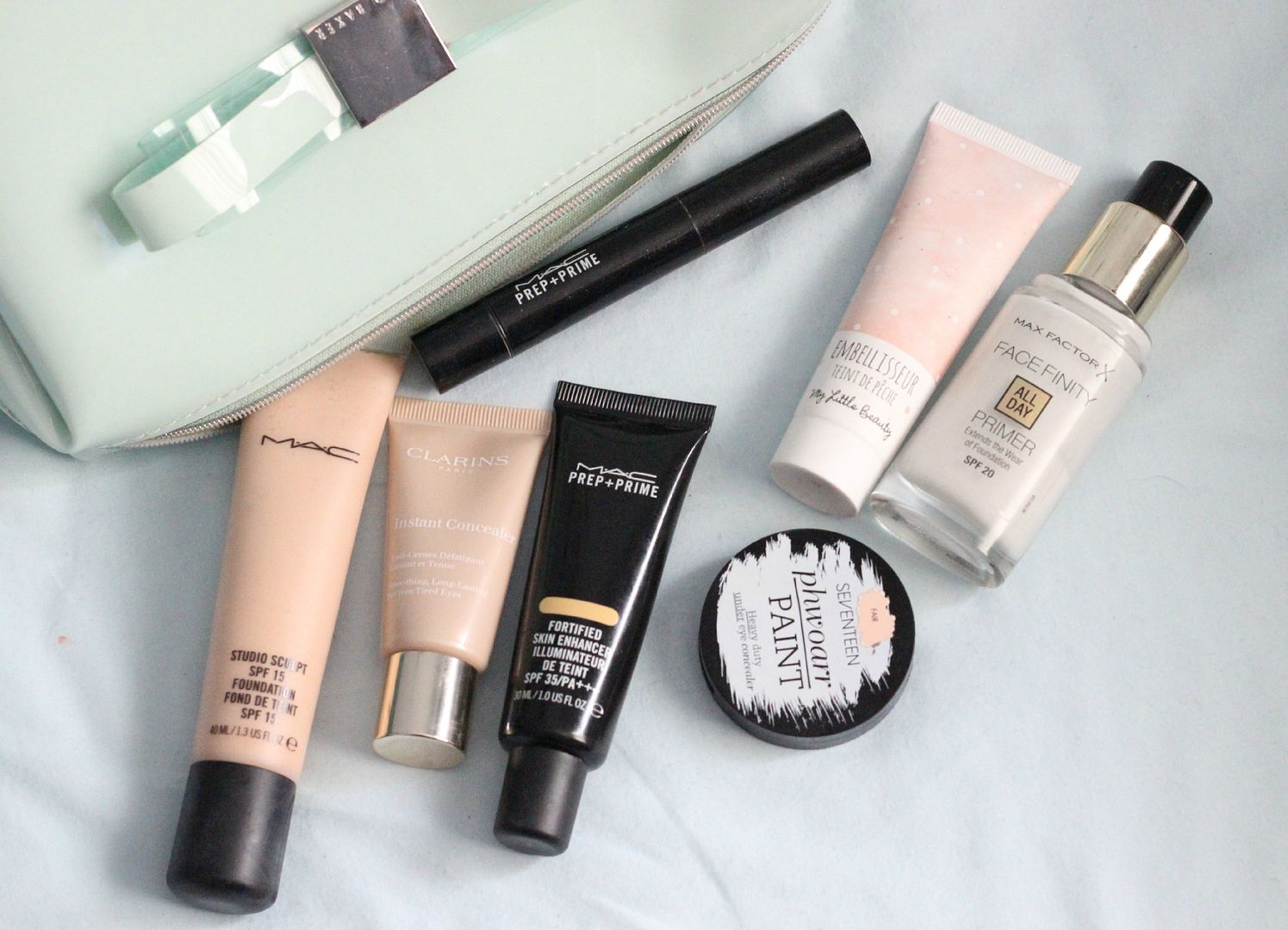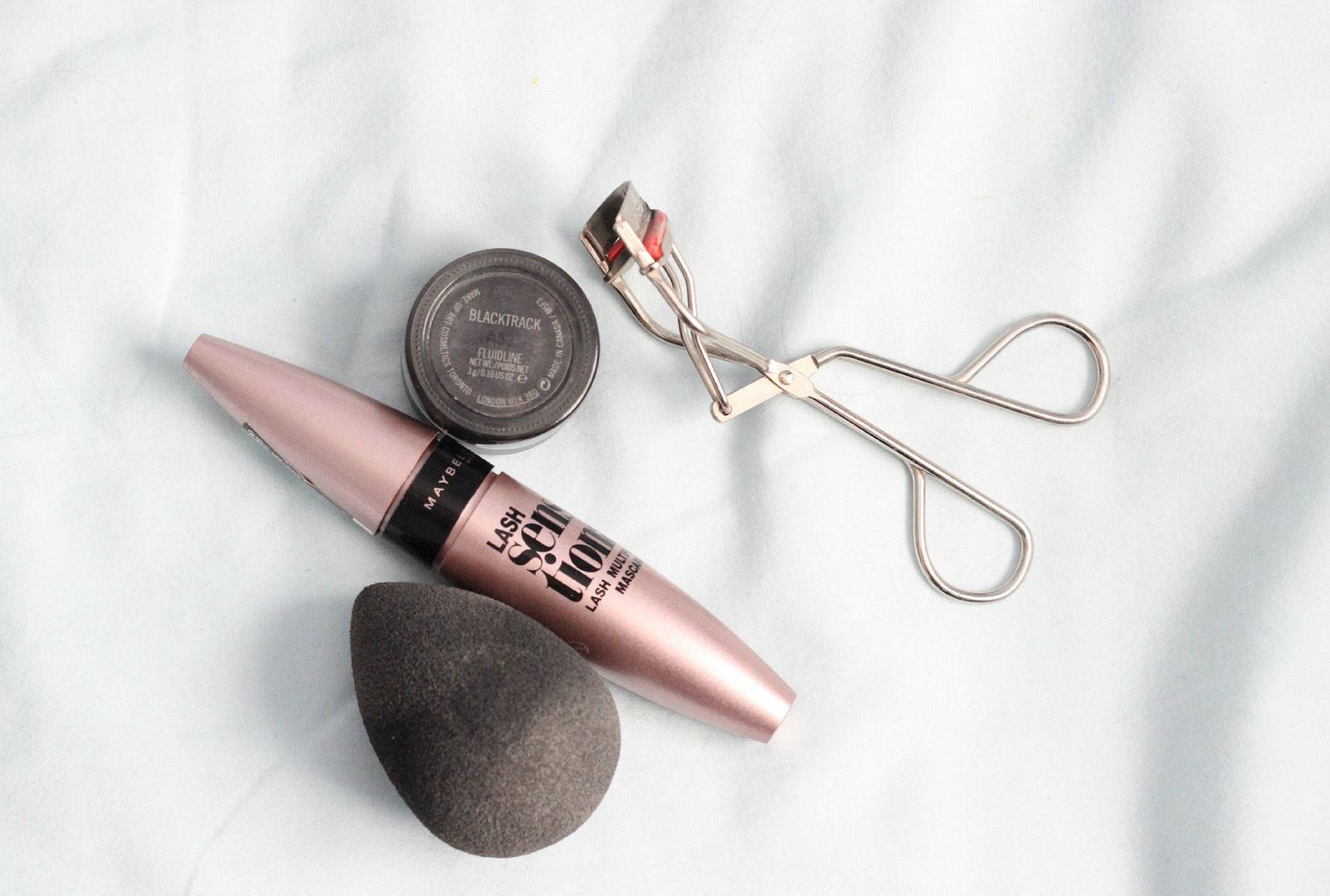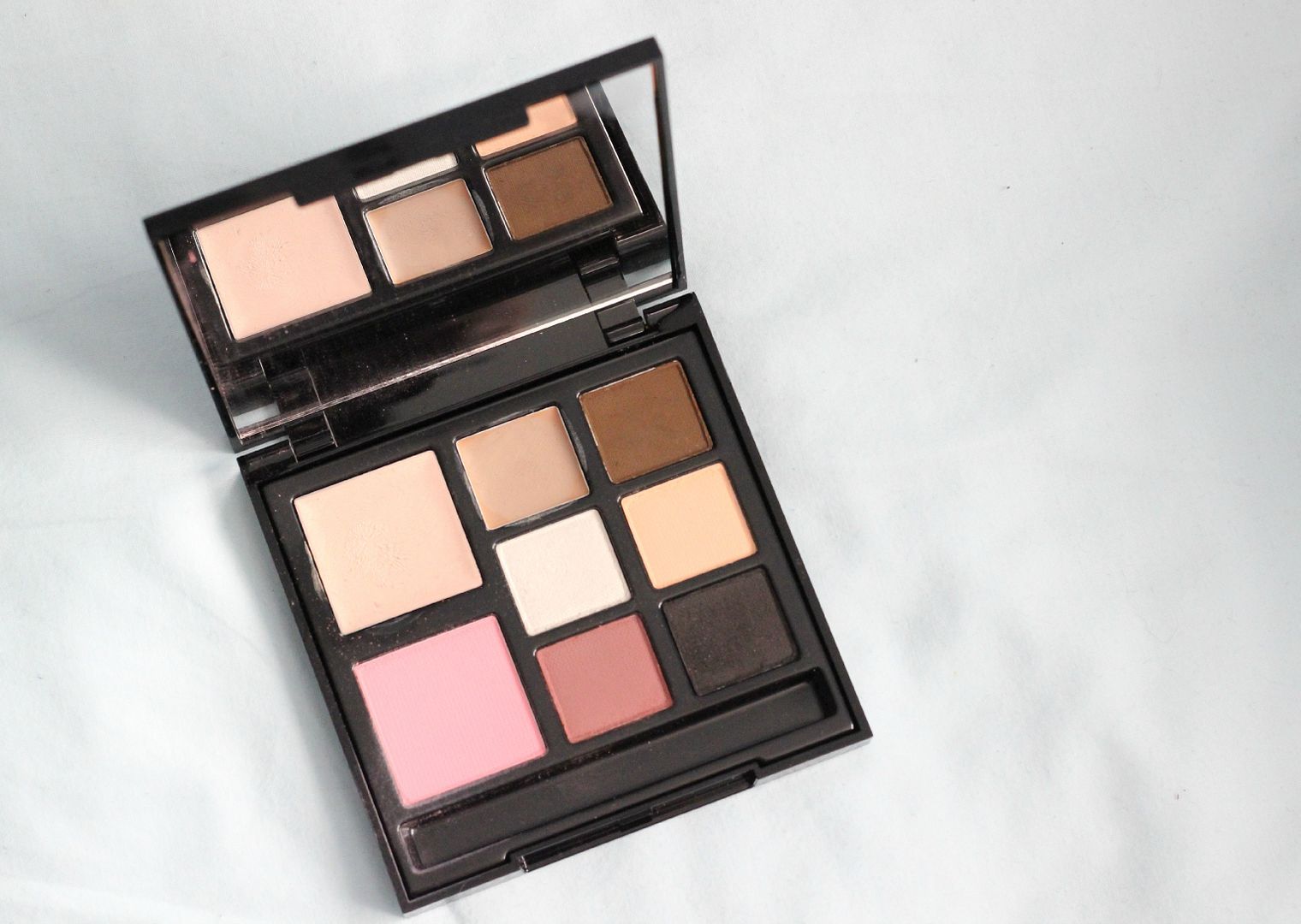 Lovely, lovely weekend away in Wales. Seeing Chris' family, our wedding venue (!), and all the shopping. Yes, so much shopping. More on that soon, if you like? But to go shopping for makeup I had to wear makeup, obviously. Instead of packing all the things in the world this time, I tried to pack lightly. Obviously I ended up carting 5 books around with me, multiple outfits and all the other things that I deem essential, but my makeup was actually not an obscene amount? Maybe.
Well… I did pack 7 products for my face. I just want flawless skin, OK? Yes, you do too, I get it. I am as obsessed with primers as always, so the Max Factor Facefinity primer (nice!) along with the My Little Box illuminator, topped with MAC fortified skin enhancer in neutralise and I'm halfway there. It takes me about 10 seconds to do, but sounds far more faffy. MAC Studio sculpt is my favourite foundation at the moment – applied with a damp beauty blender… it's just amazing. Must have if you have drier skin. Three concealer type products because I'm insane, clearly. The Clarins Instant concealer for under eyes, Seventeen Phwoar paint for blemished and MAC prep+prime light boost highlighter in the kitten whisker shape. Lovely stuff. Writing that all down seems a bit awful. So many things.
For everything else, the Illamasqua multi-facet palette has been officially decreed by me as a must-have for traveling. It has everything you need in one slim little palette. I picked it up in the sale for a ridiculously cheap price, I am so glad! It has a contour, blush, highlight, eyebrow powder and three shadows. Everything! & it has a giant mirror so awesome for travelling. If you see this, grab it!
Little extras include a grubby looking beauty blender (ugh), Kevyn Aucoin lash curlers, Maybelline sensational mascara (post here) and MAC blacktrack liner.
Boom, done.
It all managed to fit into one compact makeup bag without exploding or anything. A successful mission. What's your makeup packing style? 500 lipsticks (just incase) or just SPF? Or something in between?
p.s. It's MARCH. I know!