Ah, the age-old debate. Should I stay in bed for another 15 minutes, or should I get up and do awful things like get dressed? Yeah, maybe not so much of a debate as an obvious decision. Bed always wins. Especially now I've been commuting really early (as in, I leave the house at 7.15), I need all the beauty sleep I can get. So yeah, most mornings this bag gets chucked in to my handbag and I do my makeup on the train amidst stares.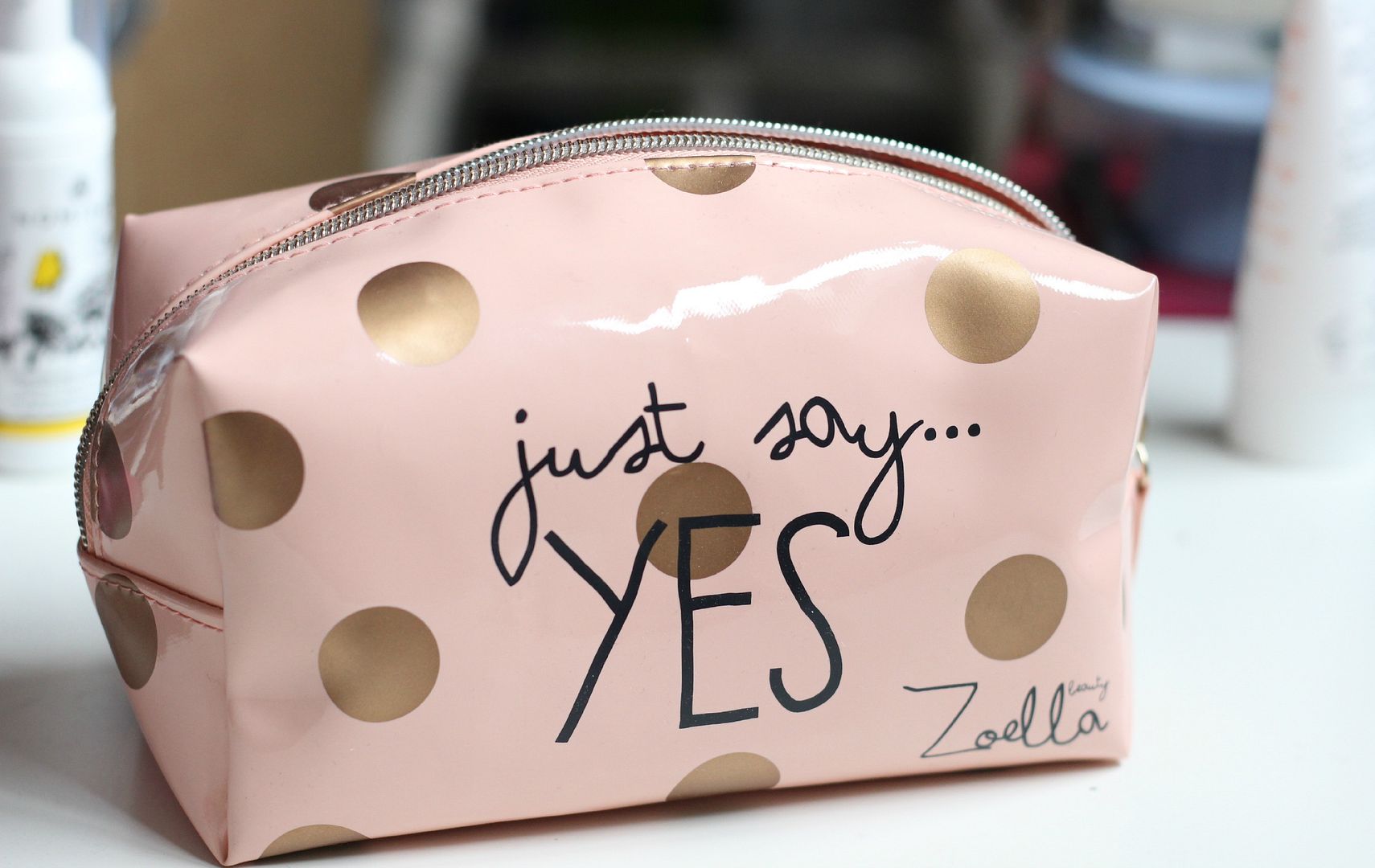 I won all of Zoella's makeup bags in a giveaway from feelunique – I had a happy little sister when I gave one to her. I am not in Zoella's demographic by a long shot, but I quite like this bag. It fits so much stuff in. Like, brushes and everything.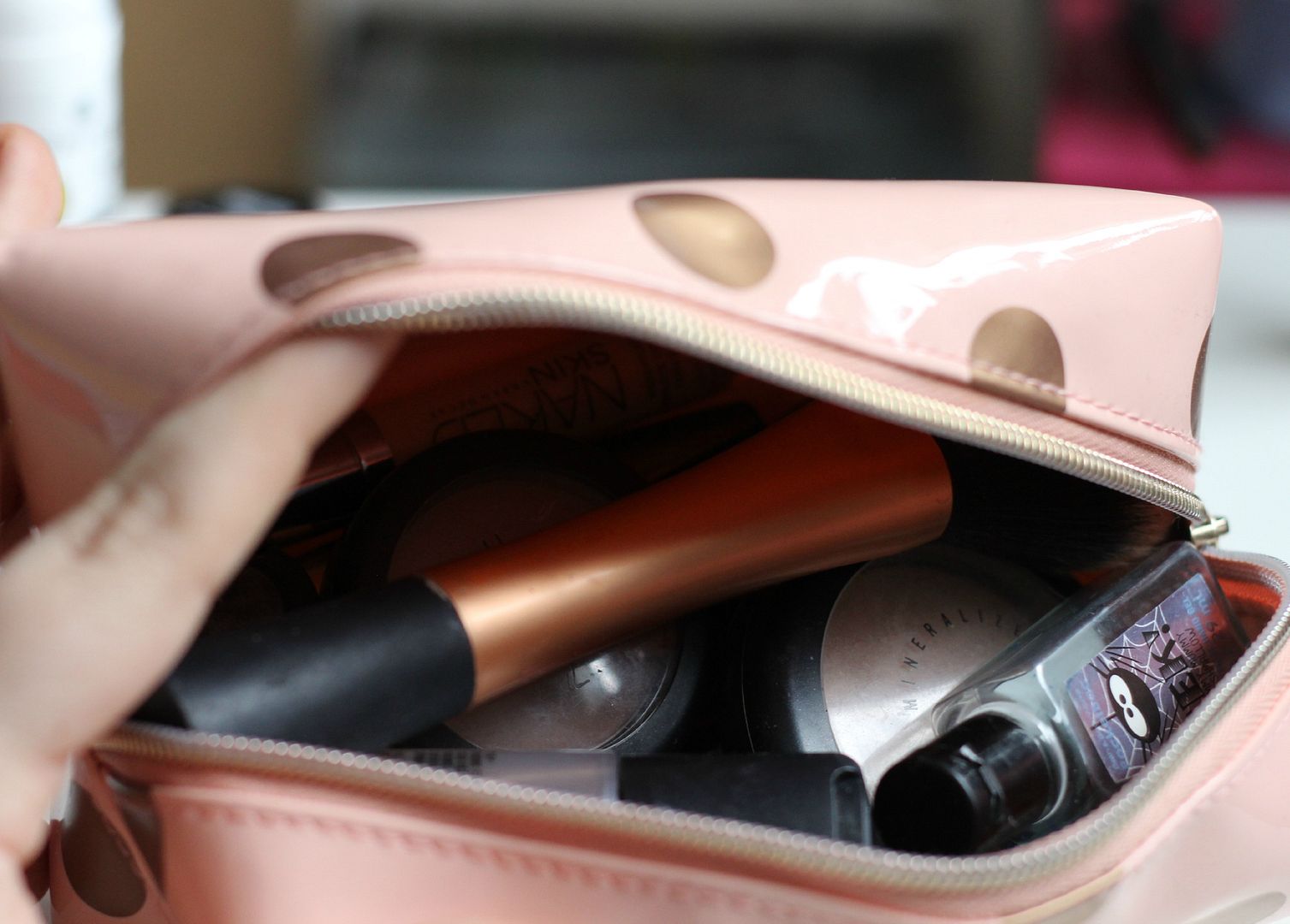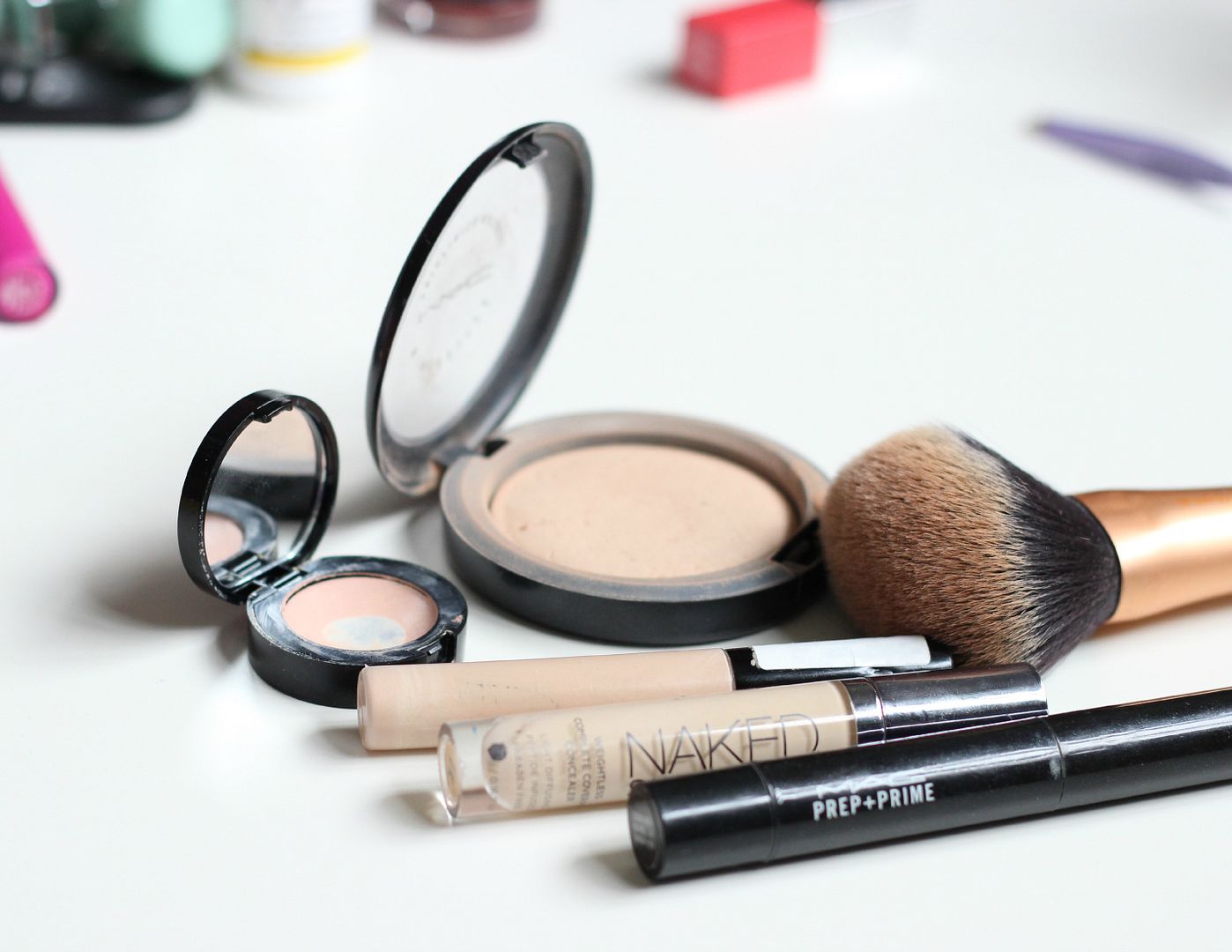 Face stuff. Massive tip for anyone doing their makeup on the train in the morning – do your foundation at home. Primers and foundations get so messy, and if you do it at home it takes about 2 minutes and makes everything so easier. Who wants foundation all over their morning paper? Haha, I am an awful person though, because I take 4 concealers with me. FOUR. Two for under eyes, one for blemishes and one for highlighting. All essential, obviously. I just blend those in with my fingers. Then I set it all with powder – using MAC mineralise at the moment, because it sets everything quite well.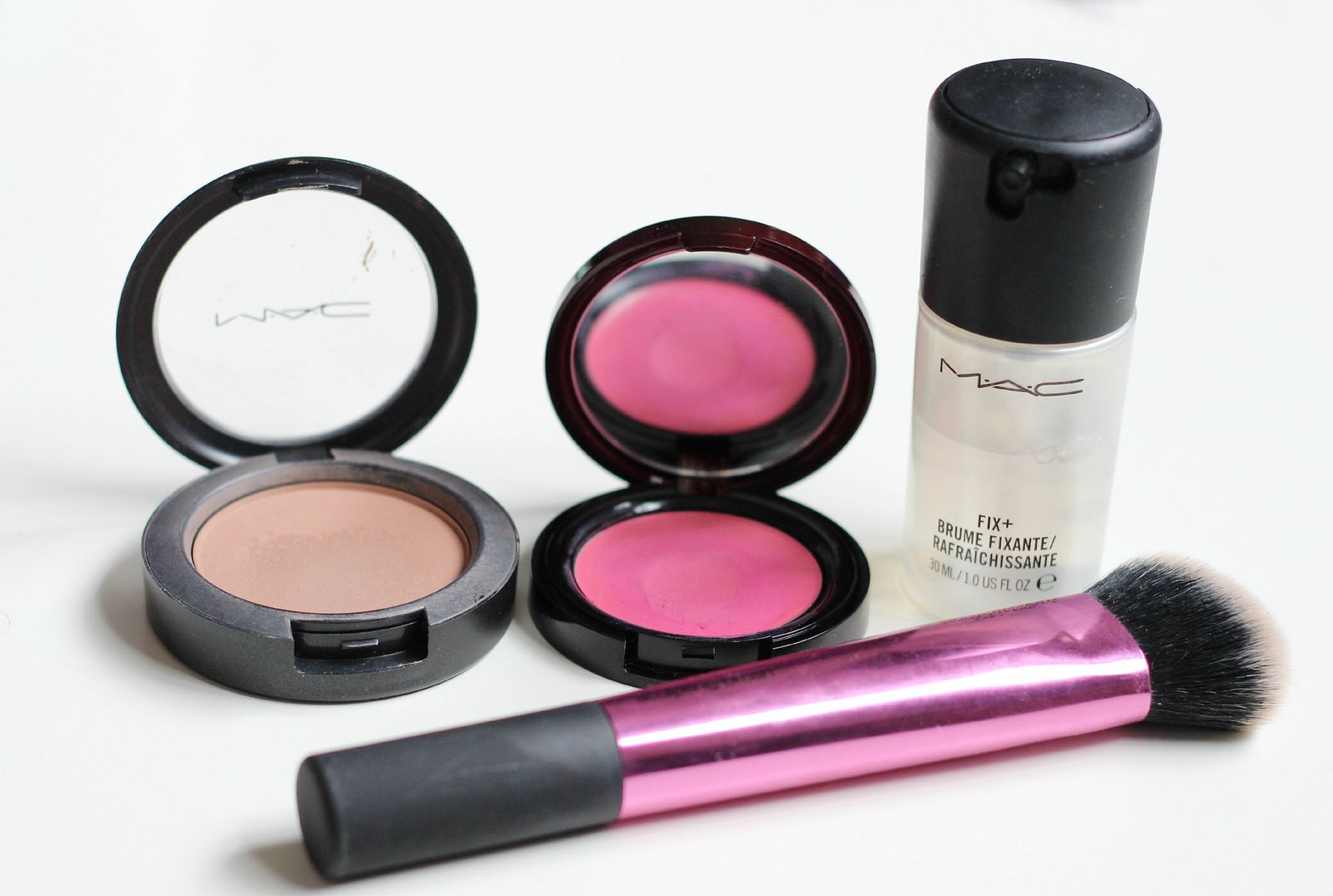 Contouring is obviously an essential, as well. Shown here is MAC Harmony, because it's quite compact and blends easily. Cream blush, because you can dab it on with your fingers and it takes 2 seconds. You could also double up and use it as a lipstick, but you are talking to the girl who needs 10 million products. I rarely use one product when 5 would do.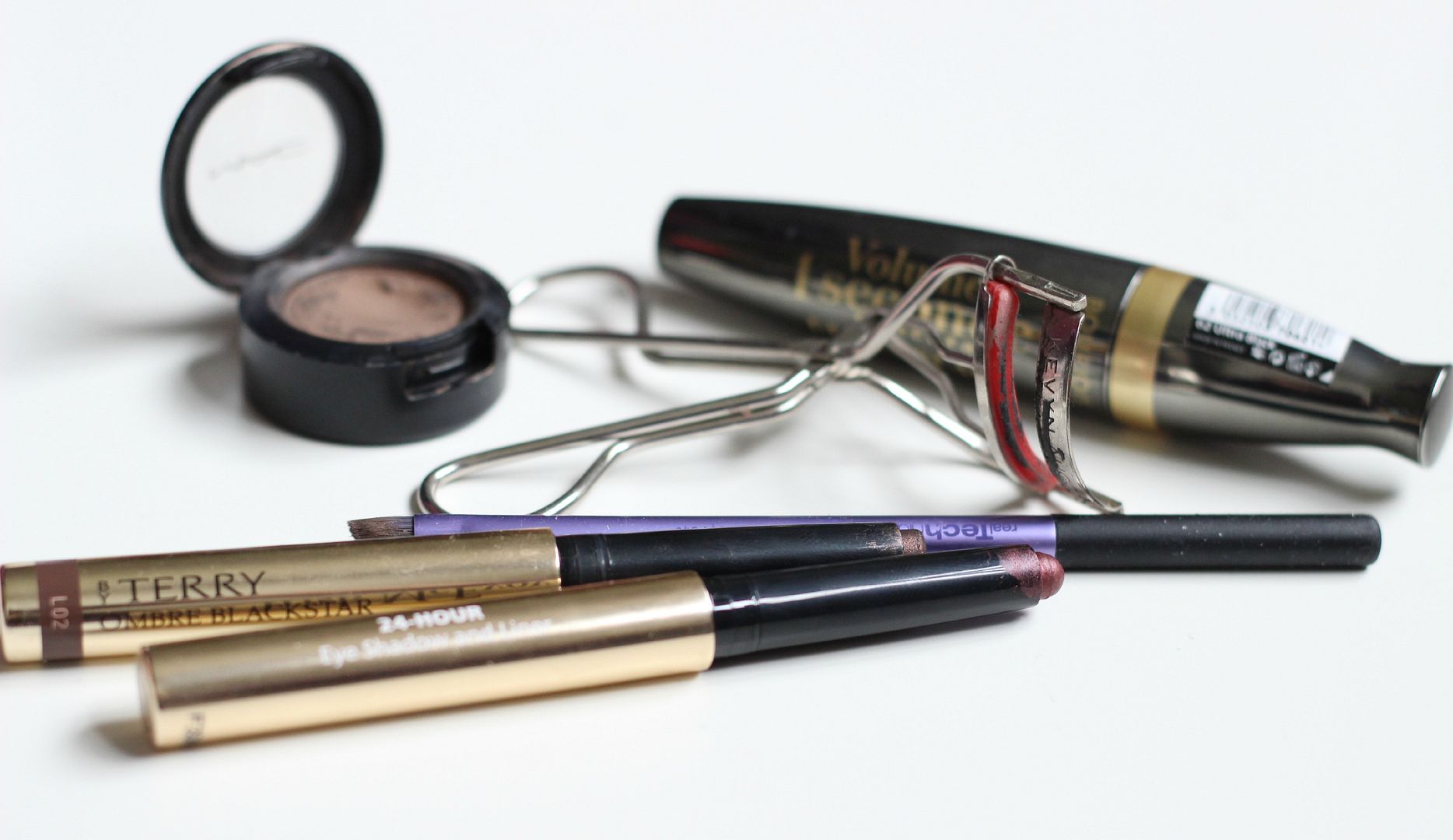 Eyes eyes eyes. I use a shadow, a brush and a clear gel (not pictured because it looks gross) which is actually ridiculous and not travel-friendly. I highly recommend using a brow pencil, because this is a faff. For shadow I always use a cream stick when I'm on the go. No brushes, and they're so easy. Shown here is By terry in brown perfection (always on the lower lash line, as shown
here
) and a trish mcevoy one. More ridiculous things like lash curlers and mascara.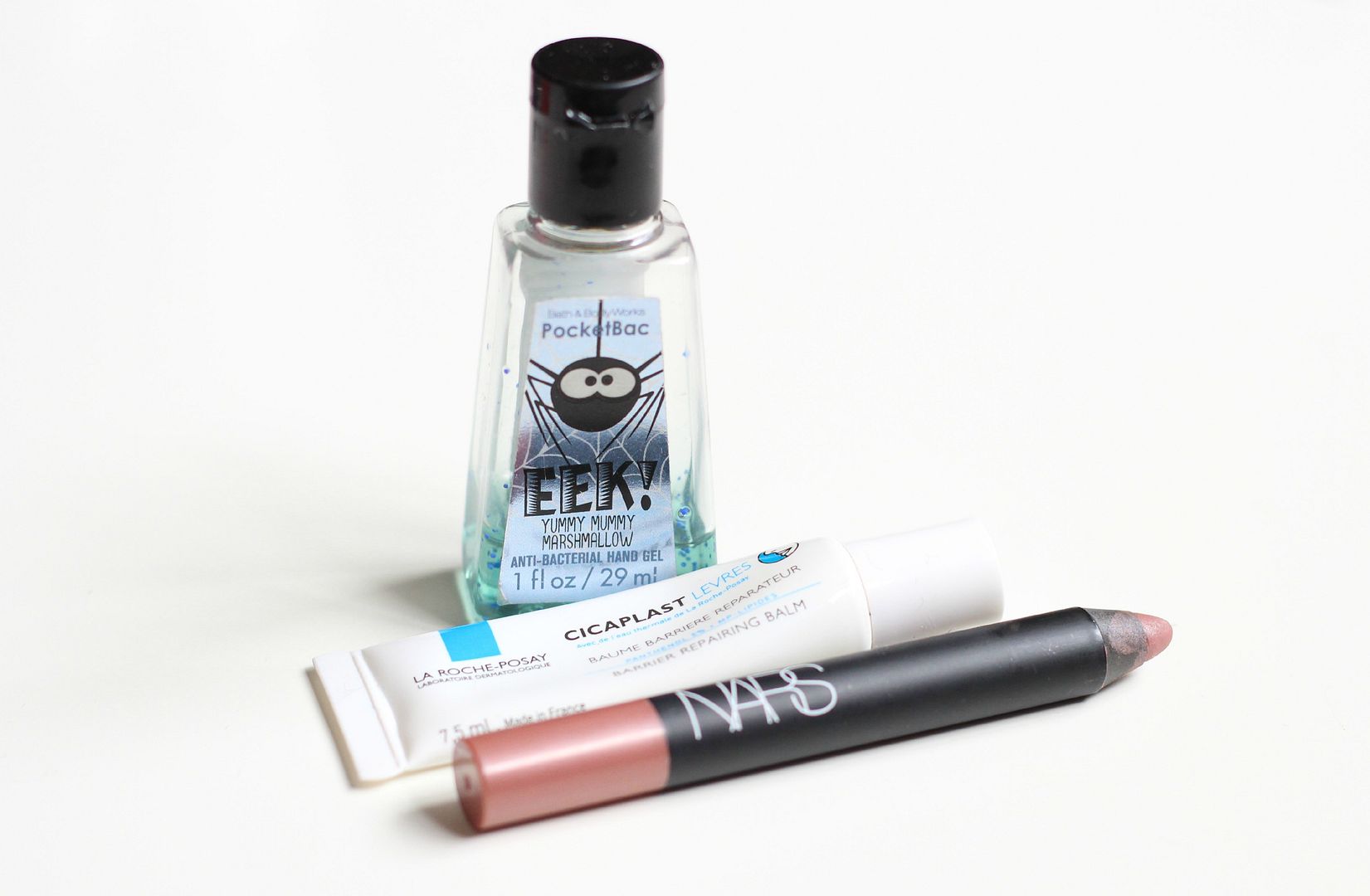 For lips, lipstick changes every day, obviously, and when I took the photo it was NARS Bettina (full post
here
). My favourite lip balm, la Roche posay cicaplast. Something so handy for doing your makeup on the go – anti bacterial hand gel. It cleans your hands before you touch your face, and cleans them after. Amazing.
How do you do your makeup in the morning? Do you love to sleep as much as me? Yah.