I love to rhyme almost as much as I love blush. Honestly. At the moment I have four blushes on constant rotation, and I love them all. I tried to take a photo of me wearing them everyday, and it turns out I'm not so good at taking photos in the morning when I'm in a rush. Like this morning when I was watching Princess Diaries and lost track of time. I'd just much rather be in bed, really.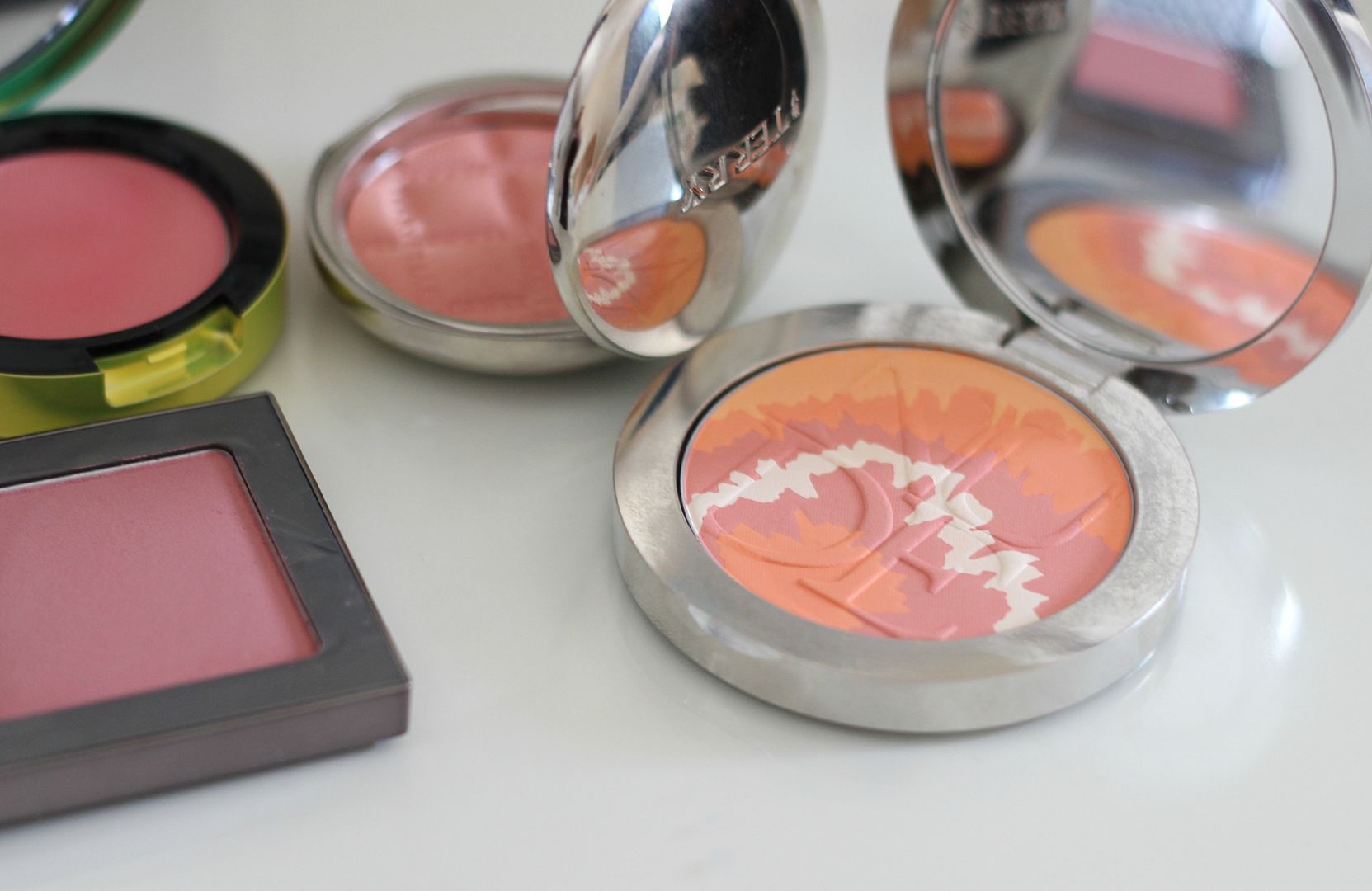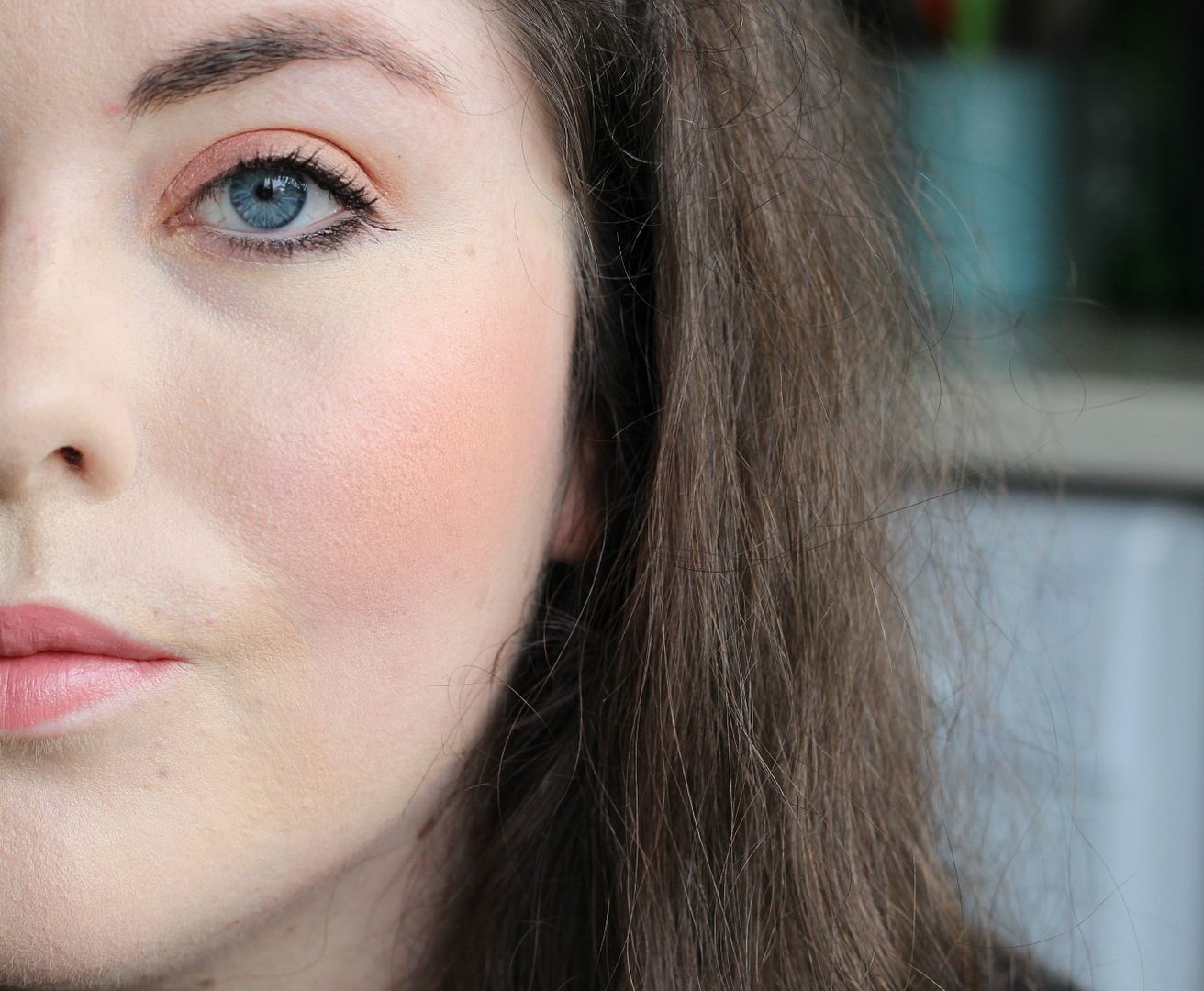 The no-brainer blush. As in, I bought it immediately because it is the prettiest thing I ever did see. So fancy and insanely beautiful, the colours are all so lush and go together so nicely. I thought it might be too nice to use, but it evidently wasn't and I happily swirled my brush all over the place. It is so soft, and so sensational to use. It's limited edition, so grab it if you see it.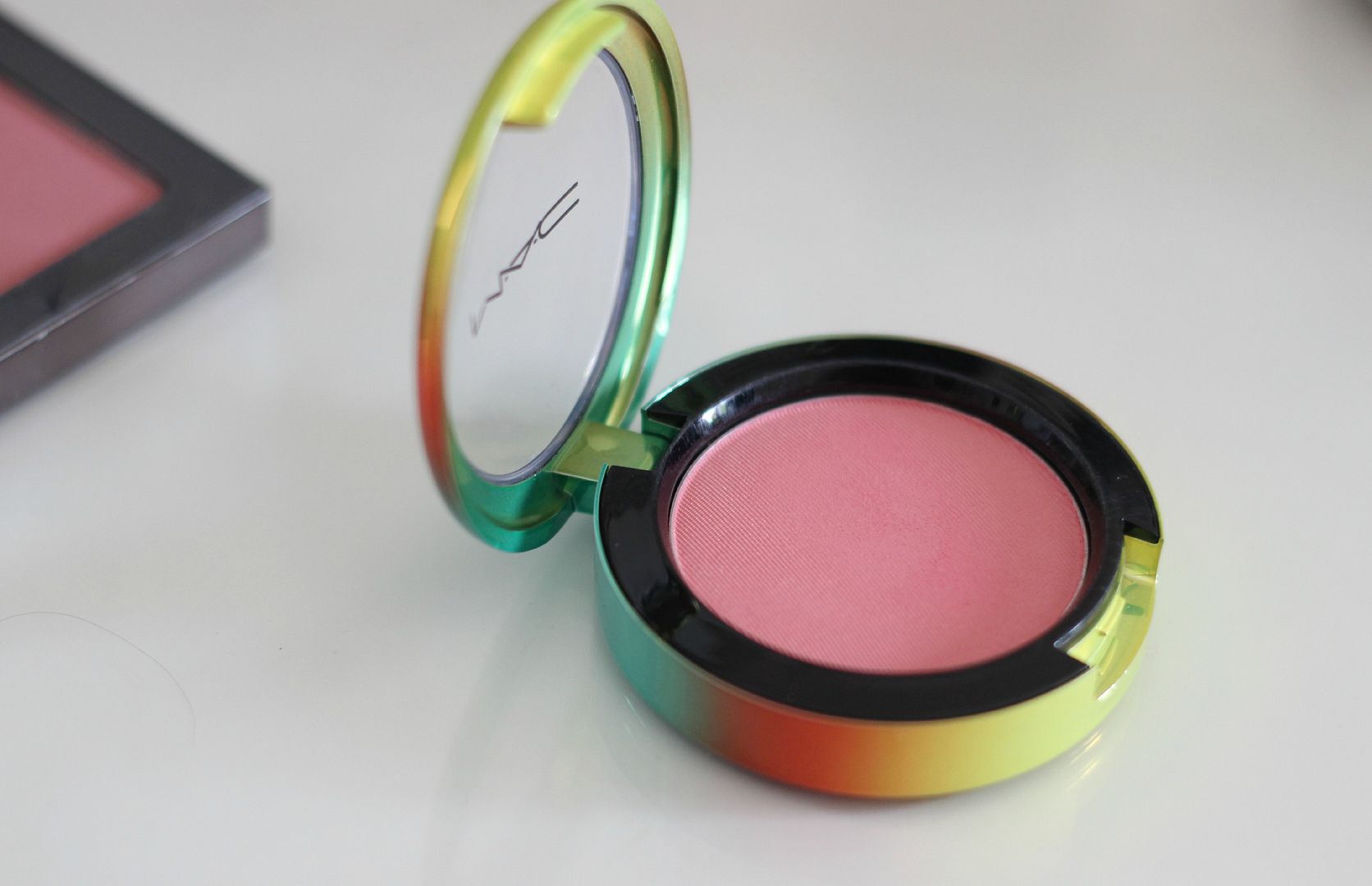 MAC Blush in Hipness
This one has no links because it's sold out and for that I am sorry. Love the packaging, love the blush. It's a pinky peach that makes your face look healthy. I just typed it makes your teeth looks healthy. I am obviously too tired. I'm writing this on Thursday night and I am not functioning, obviously. I like this one because it's not shimmery and it's deeper than a lot of my other 100000 peach blushes.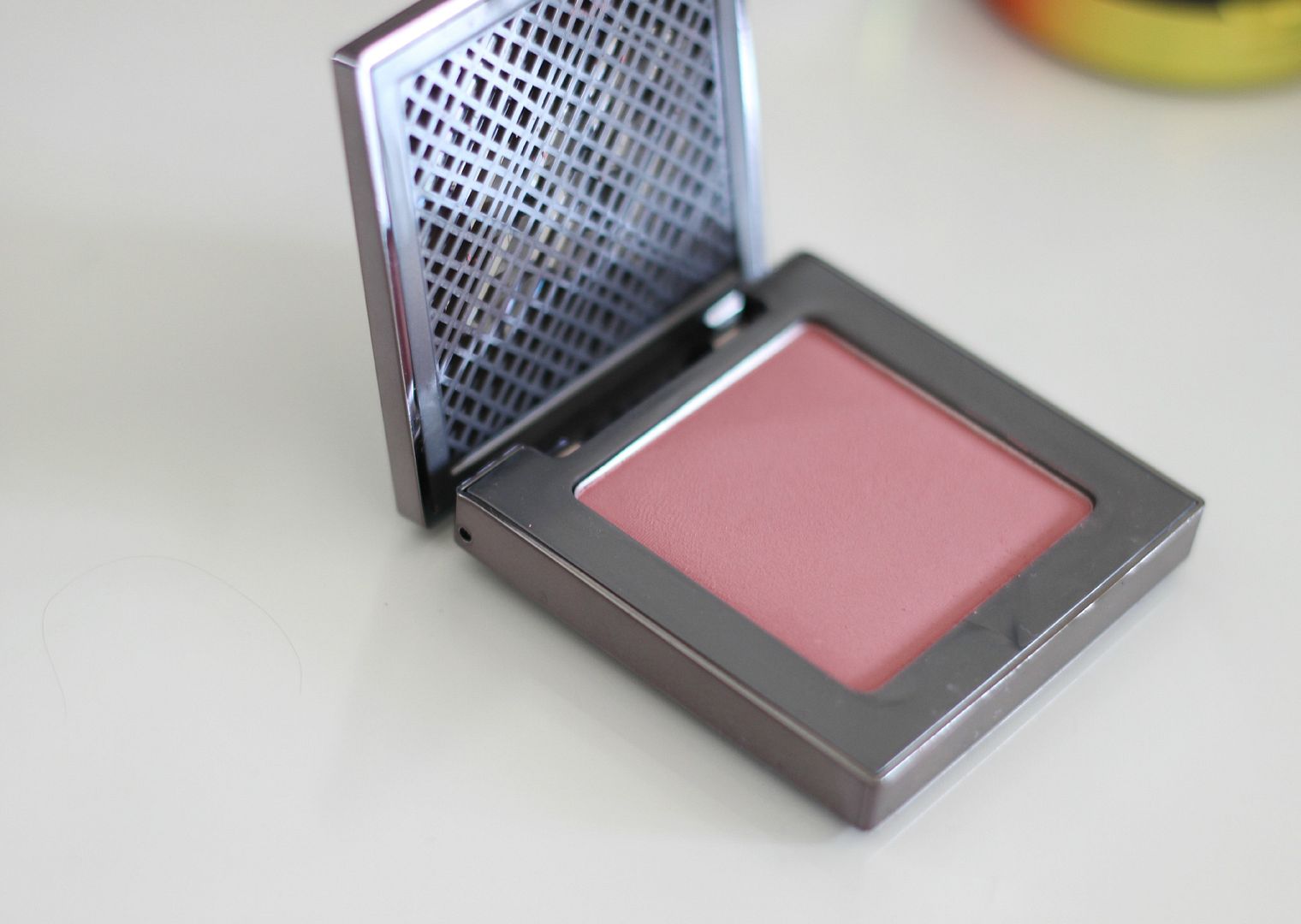 The formula on these blushes is insane and I need them all. They last all day, and feel so silky and soft. Mmm. I have the colour fetish (all the names are 'sexy'), which is a cool toned dusky pink sort of colour. If you like blush, these are definitely worth checking out. Again, I love the finish of these because they're not shimmey, and they're so blendable. I am super impressed with Urban Decay at the moment – their concealer is also pretty lush.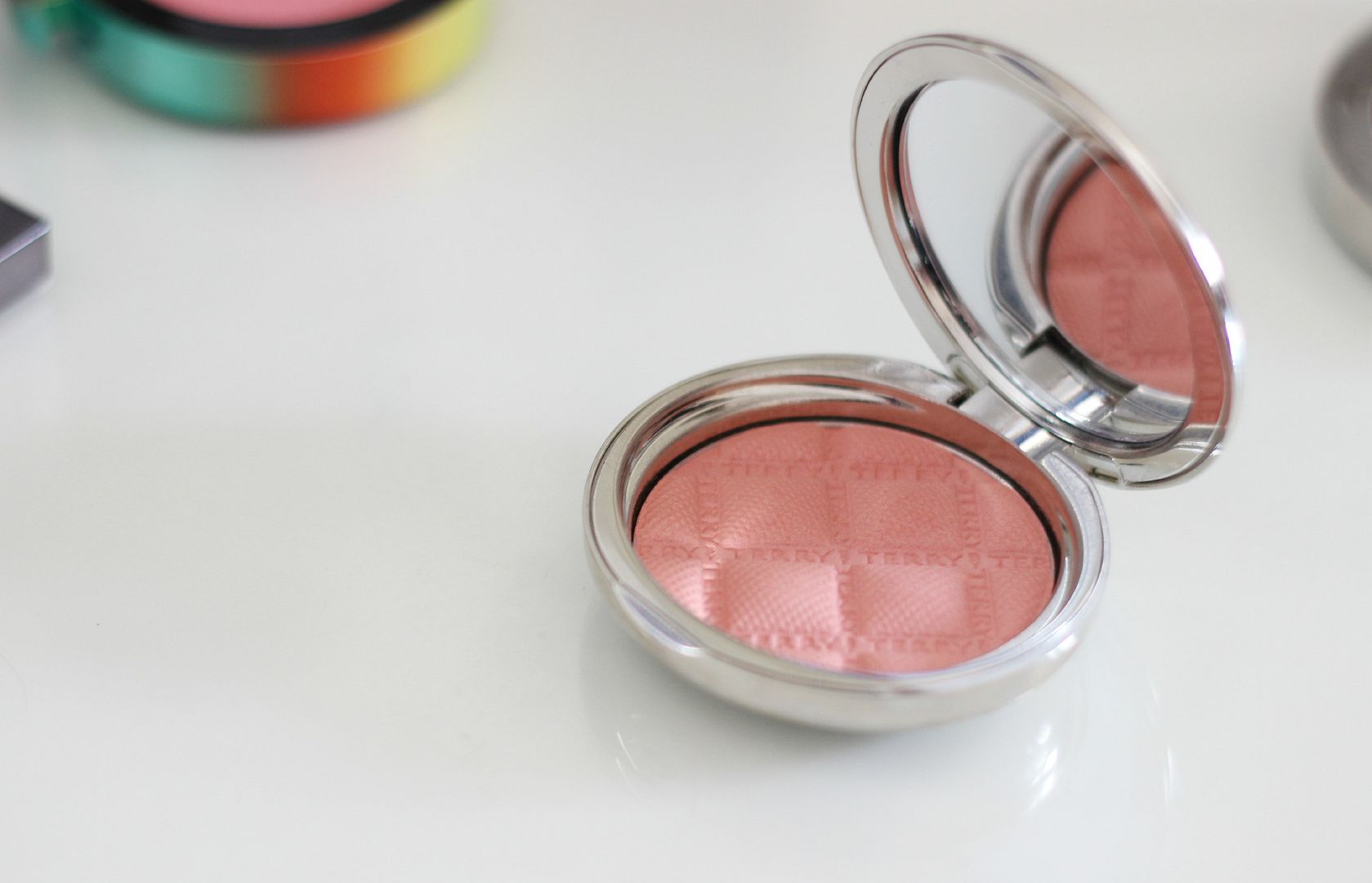 Yet another
Stacey
enabled purchase. That girl has a lot to answer for. Like the fact I have no money and live in a shoe. I saw this reviewed on her blog and bought it the very same day, because I am so weak like that. Also living in London now means there are Space NKs everywhere, which is brutal. This blush is the blush that someone who drives a Rolls Royce would wear. As in, this is a blush for those who want something seriously legit. It's a peachy pinky sort of magical shade, and is so flattering. J'adore.