I've got my little morning routine down. I wake up, have some hot lemon water and mince around having a shower, brushing my hair, checking instagram, promising myself I'll go to bed earlier next time and watching something on Netflix in the background. I love love love doing my makeup, and it's something I find really relaxing. I've got my little makeup routine down though, and thought it was time to check in and chat about all things makeup 🙂
On a day to day basis I want my skin to look amazing, my eyes to look bigger (like a manga cartoon), my lips to look lip-like, my cheekbones to exist, my skin to glow, my hair to look like a mermaid space princess and for my nose to not be oily. Not at all asking too much. I am nothing if not optimistic. I normally go for a warm toned eyeshadow, too much blush and a pink lipstick with a sprinkle of delusion.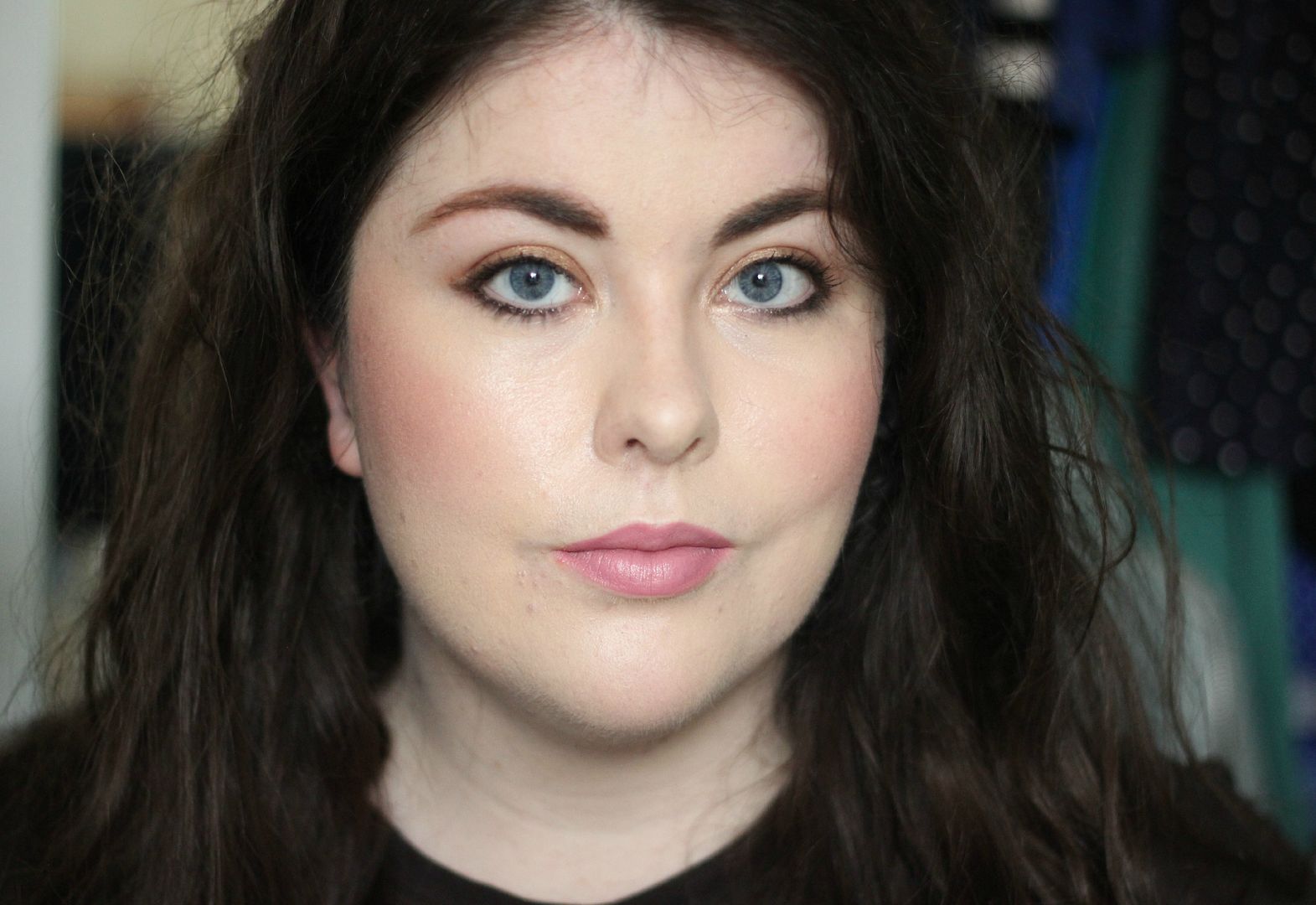 BASE
I demand a lot from my makeup. I want it my nose to never be oily, my cheeks never to be dry and for everything to last all day whilst everything looks natural. Hmm. I normally use the
Smashbox photo finish light primer
down the middle of my face and then the
Dior glow maximiser primer
on my cheeks and my forehead. Then I use the MAC fortified skin enhancer on my cheeks to make my skin tone look even. Love this, no idea why they discontinued it. After that (three products alread!), I apply the
NARS luminous foundation
with a damp
beauty blender
. I love this for when I'm at work because it lasts quite a long time and doesn't dry my skin out. Using a damp beauty blender is also the best thing ever for a flawless finish. I bought a new one recently because I still love it. Under my eyes I use the
Clarins instant light concealer
because it's so creamy but still has good coverage. The
seventeen phwoarr paint
(I cringe everytime I write that) is amazing for any blemishes.
CHEEKS
Still obsessed with the
Charlotte Tilbury bronze and sculpt,
and I use it so much. The bronze shade is a little warm, but it blends in nicely. The highlighter is everything, and especially when applied with the Real Techniques fan brush. The blush changes everyday, but at the moment I have been loving the
By Terry Densilis blush in Platinum blonde
. Amazing colour, and hopefully doesn't look too clown-like when I happily slap it on.
EYES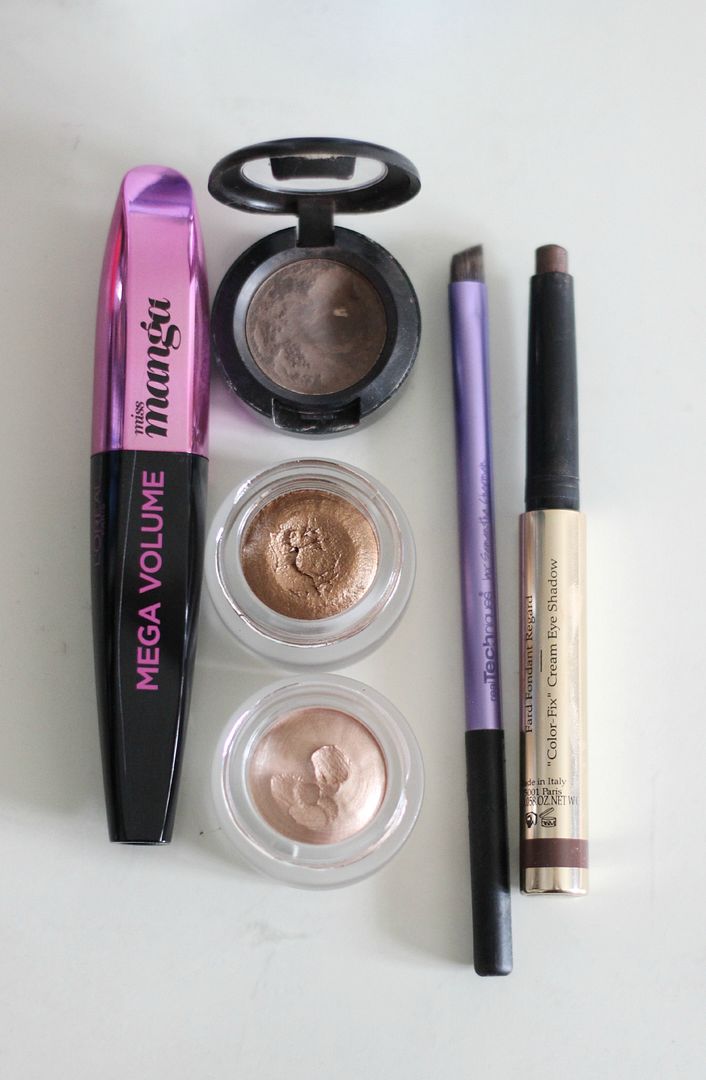 I'll include brows, and let you into a secret. I don't care that much about my eyebrows. Yeah, they frame my face but I don't really obsess over them. I just use
MAC charcoal brown
with the Real Techniques brow brush and sort of apply it a bit and hope for the best. I also use the Rimmel clear brow gel, but not pictured because it looks disgusting and is not fit for public viewing. On my eyes I am still obsessed with the Charlotte Tilbury eyes to mesmerise cream shadows. Obsessed. I use a little bit of
Too Faced shadow insurance
(not pictured because I forgot!), and then blend on
Bette Davis
with my fingers. So sheeny and pretty. I use
Norma Jean
in the inner corners. Then I smudge the
By terry ombre blackstar in Brown Perfection
under my lash line and sometimes as a bit of liner on the top. At the moment I'm using the
L'oreal Miss Manga mascara
, which is not life-changing. It'll do.
LIPS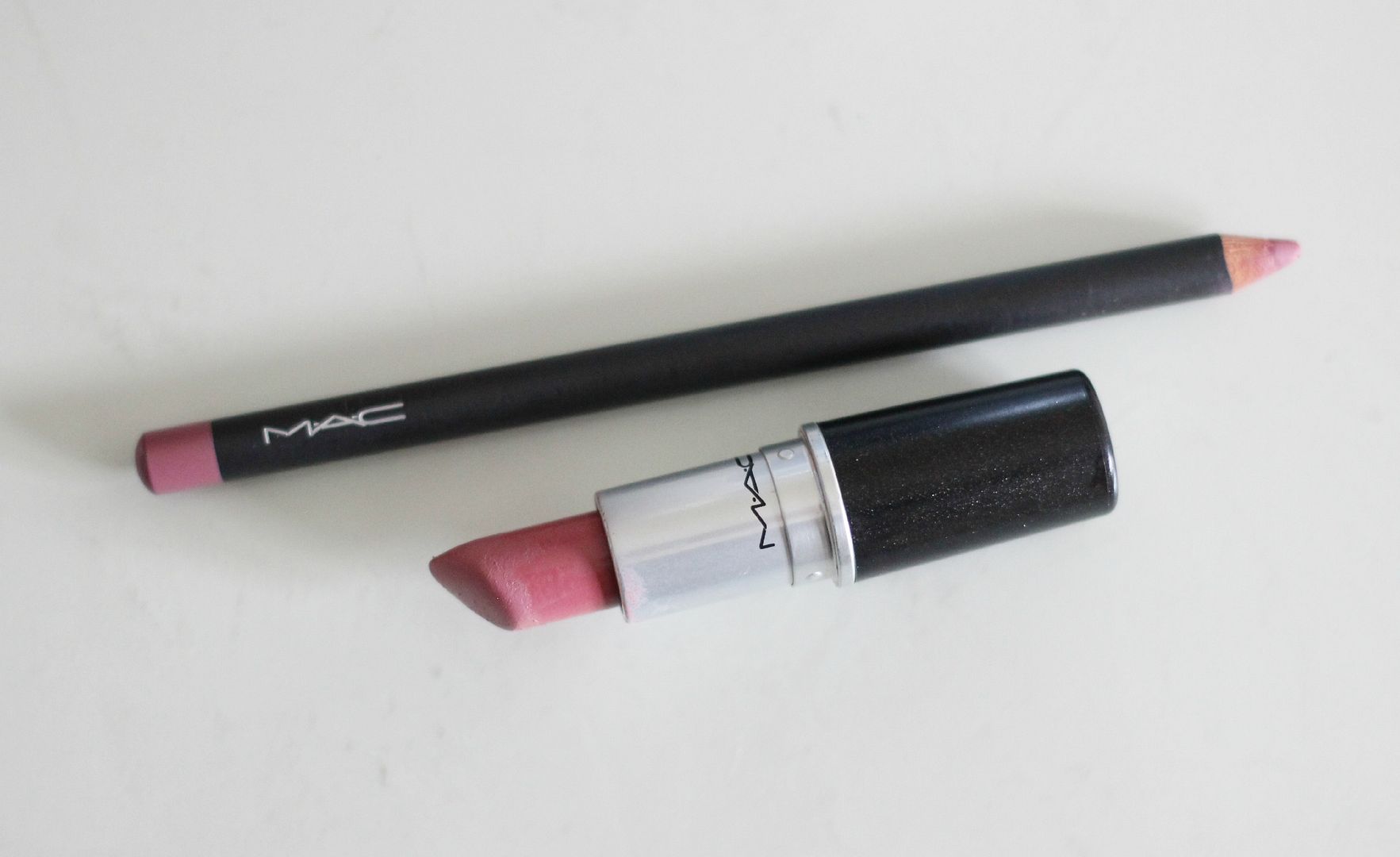 Almost there, promise! I normally do my lipstick on the tube because I run out of time… My favourite combination at the moment is
MAC Edge to Edge liner
scribbled all over my lips and then slightly over my lips and then
MAC Pink Plaid
used all over. Love love love this colour. A nice cool-toned pink that doesn't look too cool-toned. Makes sense, yes. It goes nice with gold eyeshadow though.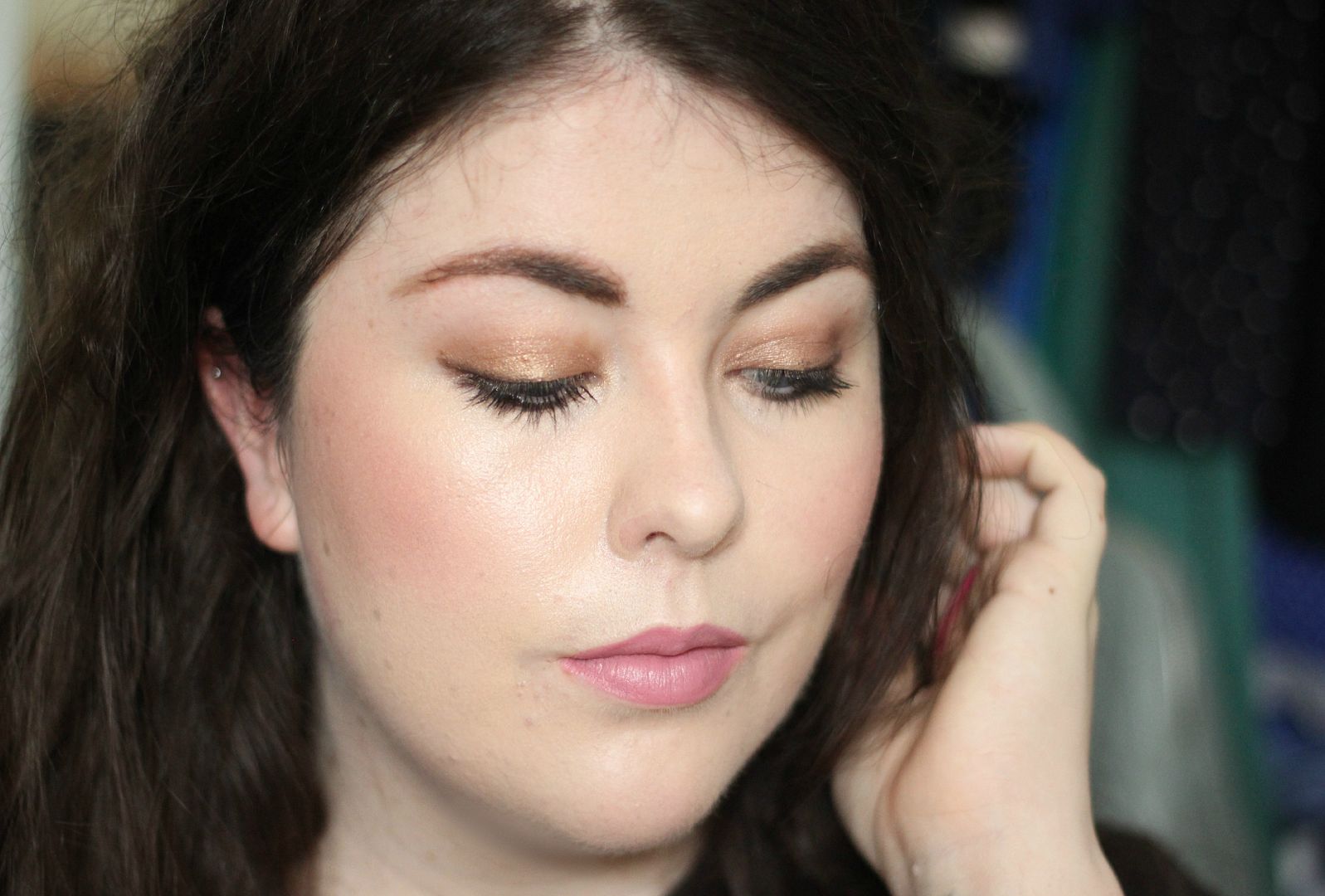 What's your go-to makeup look at the moment?