Well, well, well. This was a hotly anticipated release, was it not? When I saw the photos for this crop up in March I swooned and had to fan myself down to not start hyperventilating. Charlotte has the magic touch when it comes to creating incredibly lust-worthy products, and this new collection is no exception. It goes without saying that the packaging is absolutely beautiful – pity the prices are not so kind on the eyes…
Let me know what you think in the comments – keen to hear everyone's thoughts.
Charlotte worked together with Norman Parkinson's grandson to use some of the images to display all over her packaging – Parkinson is an amazing photographer, and well worth checking out his
archive here
. My favourite image is the woman on the beach (on the cream blush), because it's so so glamorous and makes me kind of want to don a swimming cap.
The entire collection has:
Two matte revolution lipsticks (Miss Kensington and 1975)
A cream version of the Filmstar bronze and glow
Dreamy Glow Highlighter
Colour of Youth cheek and lip glow
A makeup bag and a big toiletry bag
For the sake of the blog (hmm), I
obviously had to get four things, and there's a good chance that I will
go back for the makeup bag. Non, regrette rien!
I
picked up both lipsticks, the blush and the highlighter. I think if
you've read my blog before, you would expect nothing less, and I'm glad
you support me in this.
So, what do I think?
I love love love the Matte Revolution lipsticks – dreamy formula and awesome colours. So excited for new colours.
Miss Kensington

Such a flattering nude, and so similar to my natural lip colour. It's not too pink or too nude and just manages to add some warmth to the skin. The formula of this is so creamy that it doesn't feel like a matte. Reminds me more of a satin finish. Doesn't last too long, not as much as 1975.
1975
An orange red! Very similar to the Kendall Jenner lipstick, but with a softer formula. Lovely lovely. Leaves a nice stain. You can almost definitely never have too many orange red lipsticks in your arsenal.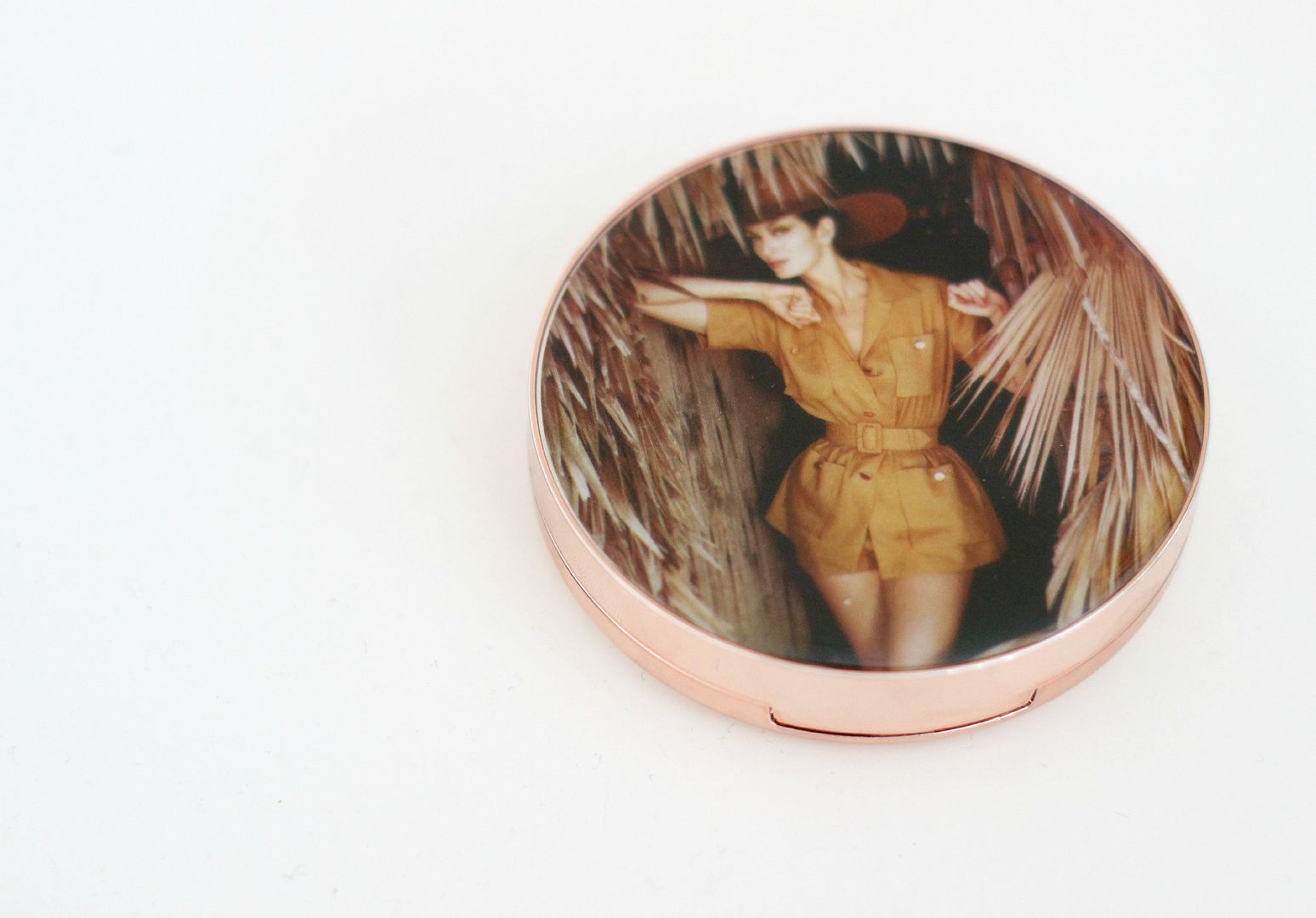 Dreamy Glow Highlighter
5 points to Gryffindor for Charlotte for naming the product as such. It is a dreamy highlighter that adds glow. Charlotte has described this as peaches and cream for the skin, which … ugh. Give me now!
So so soft and creamy that when I first stuck my brush in I wondered if it was, in fact, a cream product. No, just divine. Do as I do and swirl this around the top of cheekbones, under the brows and anywhere and everywhere.
Colour of Youth cheek and lip glow


Sorry about my paw prints in it!
The easiest ever cream blush to use. I normally blend cream blush in with a dense brush, like the Real Techniques expert face brush, but I don't even need to with this. Literally melts into the skin. I just dab my finger in (glamorous), and then simply pat it into the skin and make a little tapping motion. Incredible. I can't see anyone not liking this colour – it's got enough coral to make your skin look warm and has enough pink in it to make your complexion look all perky but not too blushed. It is teeny tiny though, and the amount you get for how much it is is pretty sad. My sadness was short-lived though, when I used the glamorous compact as my mirror on my holiday over the weekend and I forgave the blush for hurting my wallet.
Wearing the blush and highlight
Dreamy Glow Highlighter, Colour of Youth cream blush, 1975 & Miss Kensington