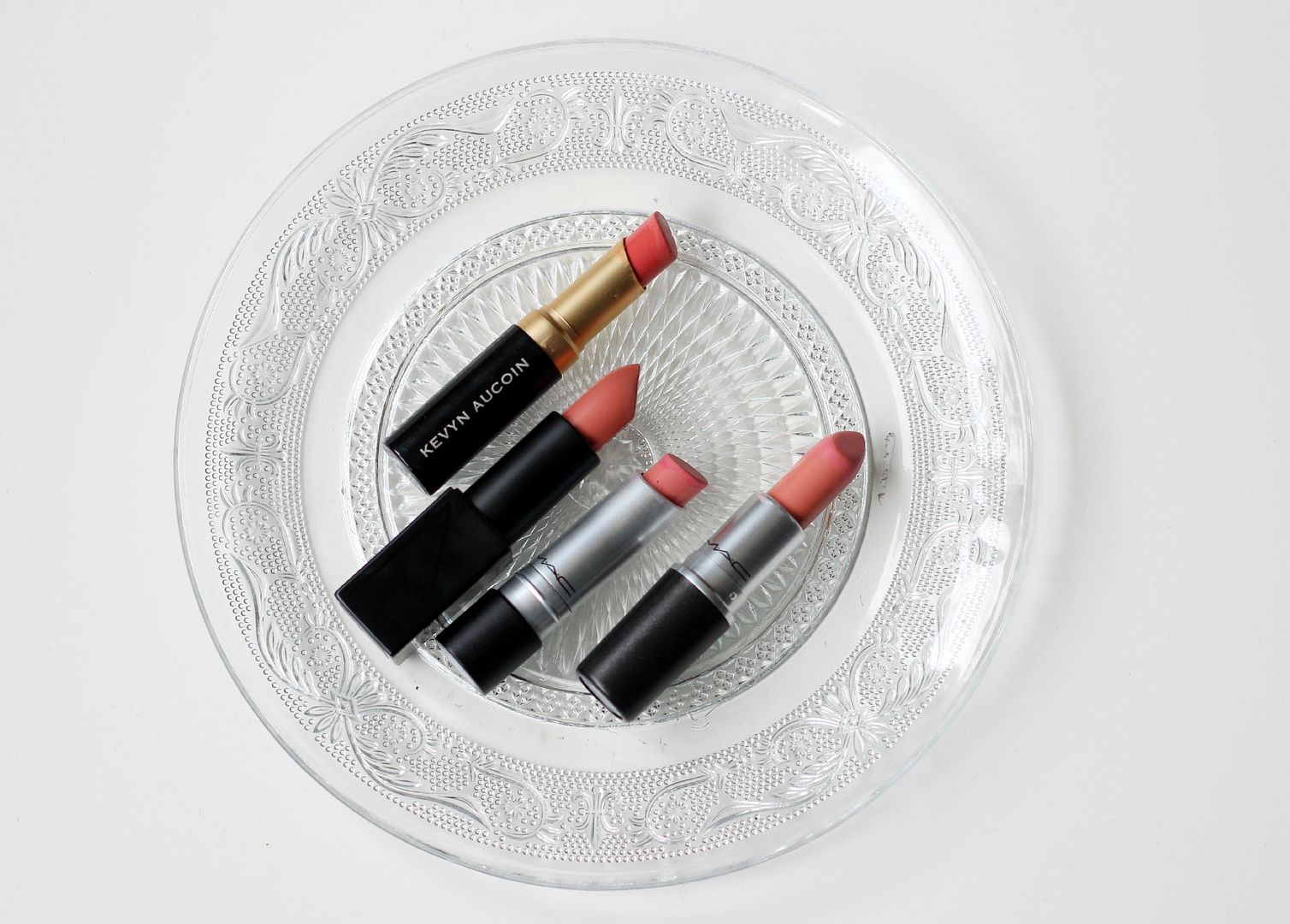 I'm just really feeling peachy lips at the moment. Maybe because I've become a bit scared, and just using a nude peach lipstick is easier in the morning and less hassle? Definitely obsessed at the moment though. In a good old makeup rut. Give me a bronzed eyeshadow, a peach cheek, too much highlighter and then a peach lip and I'm good to go.
Me being me I couldn't just go with one lipstick. Oh no, I have to have choices. All the choices. I'll start with the one I wore today –
NARS Raquel
. One of the audacious lipsticks – must get round to penning down an entire post on those soon – Raquel is a pinky peach nude with a creamy formula and lots of pigment. The audacious lipsticks are akin to a satin finish and last around 4 hours on the lips. I first saw this mentioned on Alex Steinherr's instagram (beauty editor of Glamour), and then by Heather at
Porcelain Beauty
so I knew it was going to be good. If you're looking for a nude lipstick that goes with everything and feels comfortable, you know where to look. Kevyn Aucoin
For Keeps
is a far more peachier affair. Not orange, by any means, but a perkier peach. If you haven't already, try the Kevyn Aucoin matte lipsticks. The smell isn't my favourite – it's not vanilla, basically – but the formula is pretty special. I love For Keeps because it is such a peachy peach and helps to brighten your whole complexion. I am also loving two from MAC, as you expected.
Pure Zen
is a cremesheen and one that can be slicked on easily sans mirror. Not long-lasting, but it's moisturising and goes with absolutely anything.
To The Future!
is one of the pro longwear lipsticks, which are seriously underrated in my opinion. They seriously do last for the longest time. I got this one because of
Stacey – her lip six posts
are dangerous because she makes every single shade look amazing – and I can see a new obsession with this shade. It's the pinkiest out of this selection, and manages to look really flattering.
Ok, that turned into an essay. Once I get started, I simply can't stop… Tell me about your favourite peachy lipsticks in the comments, I obviously need more 🙂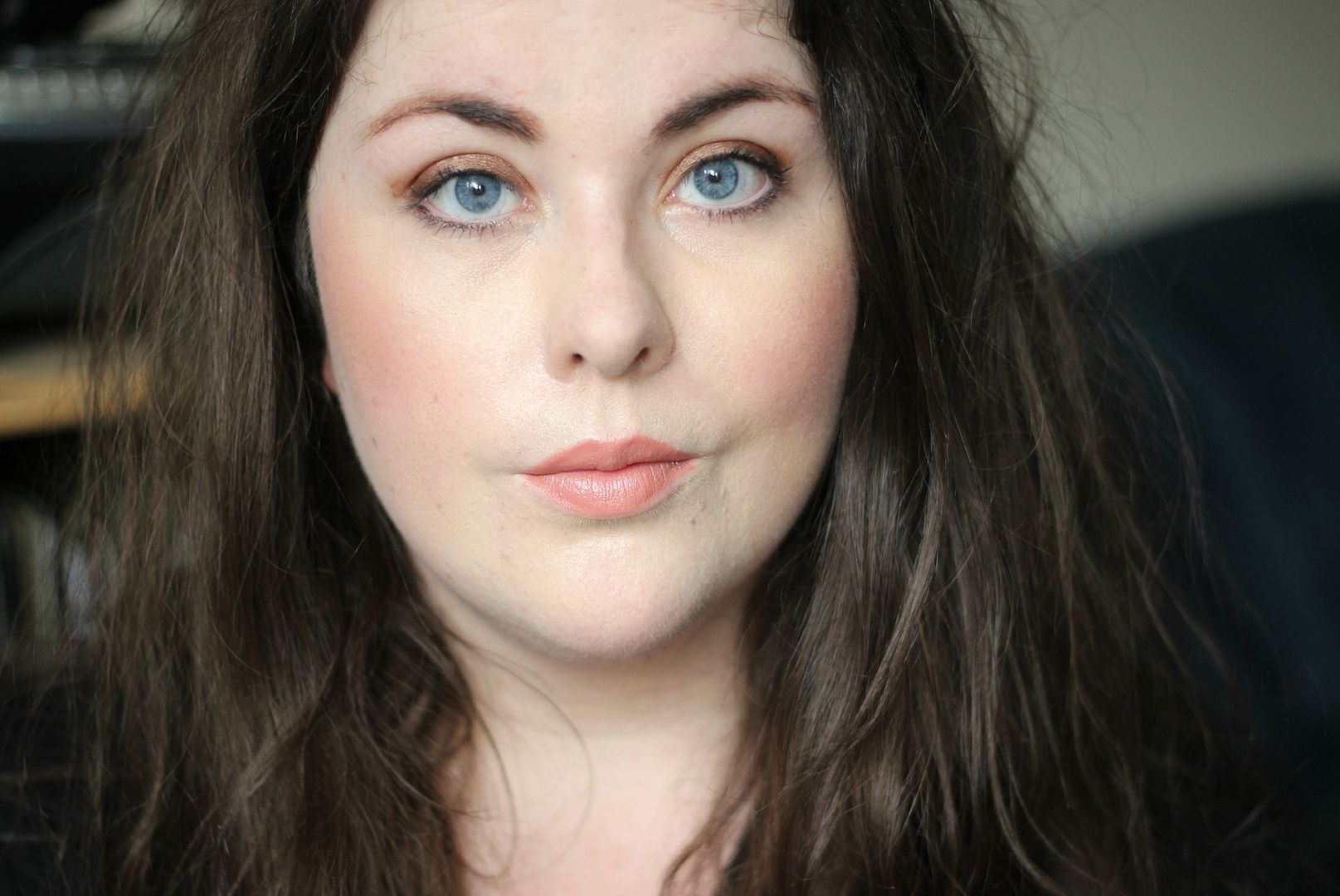 Wearing NARS Raquel