The short answer to that is yes. It is too hot to wear makeup.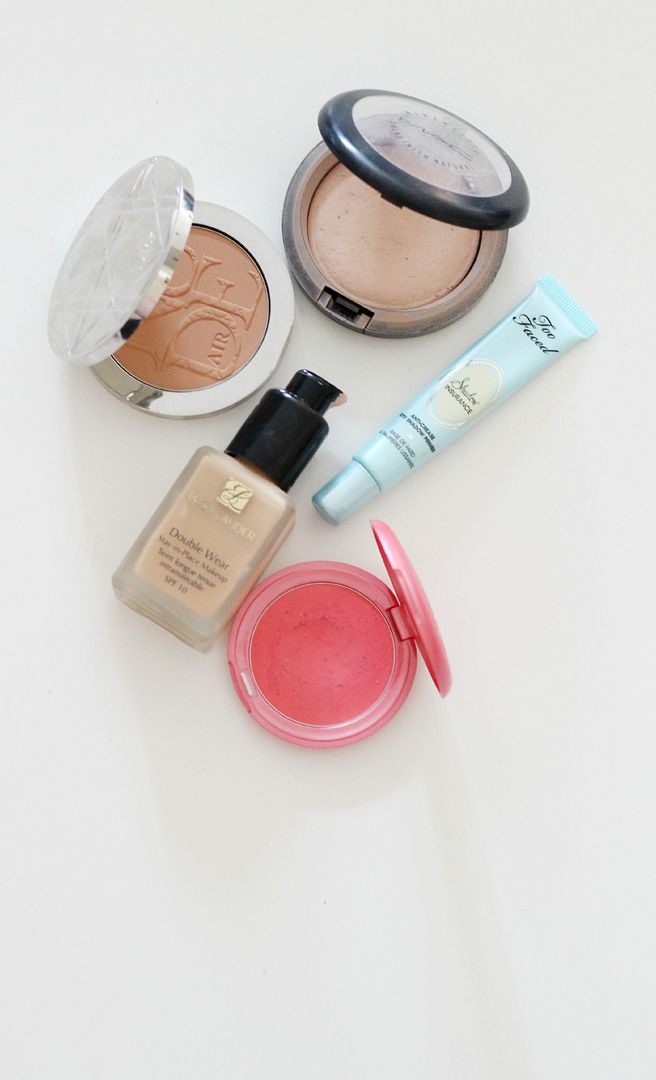 That wouldn't be a very exciting blog post though, would it? Especially on a beauty blog 🙂
It has been incredibly hot this week, and whilst I love the heat, it's hard. I enjoy the heat when I'm on holiday and I can mooch around eating endless ice lollies, but not so much when I have to wear proper clothes and go to work and… do my job. Nope. Getting the tube is awful, and I hate the feeling of my makeup sliding down my face. Awful. So I've been wearing makeup but far less than normal and adapting it to (hopefully) look legitimate
On my base, it has been a nightmare. I normally like to slap on moisturiser but it's too sticky and gross. I've been wearing
Estee Lauder double wear
, which is such a heavy foundation, but I've been using a tiny tiny bit blended in with a
damp beauty blender
. For any eye products, I've been using the
Too Faced shadow insurance
because it really helps to stop shadows creasing and slipping around all over the place.
Then powder, with the
MAC mineralise skin finish
because that locks everything in. Then some of the
Dior bronzer
because why not, I am already trying to embrace the warm weather and just go with it.
Dabbing on a bit of cream blush feels so much more comfortable than loads of powder. The
Stila convertible colour in Petunia
is all kinds of gorgeous. It lasts all day and gives a nice glow to the skin.
How have you been coping with the heat?