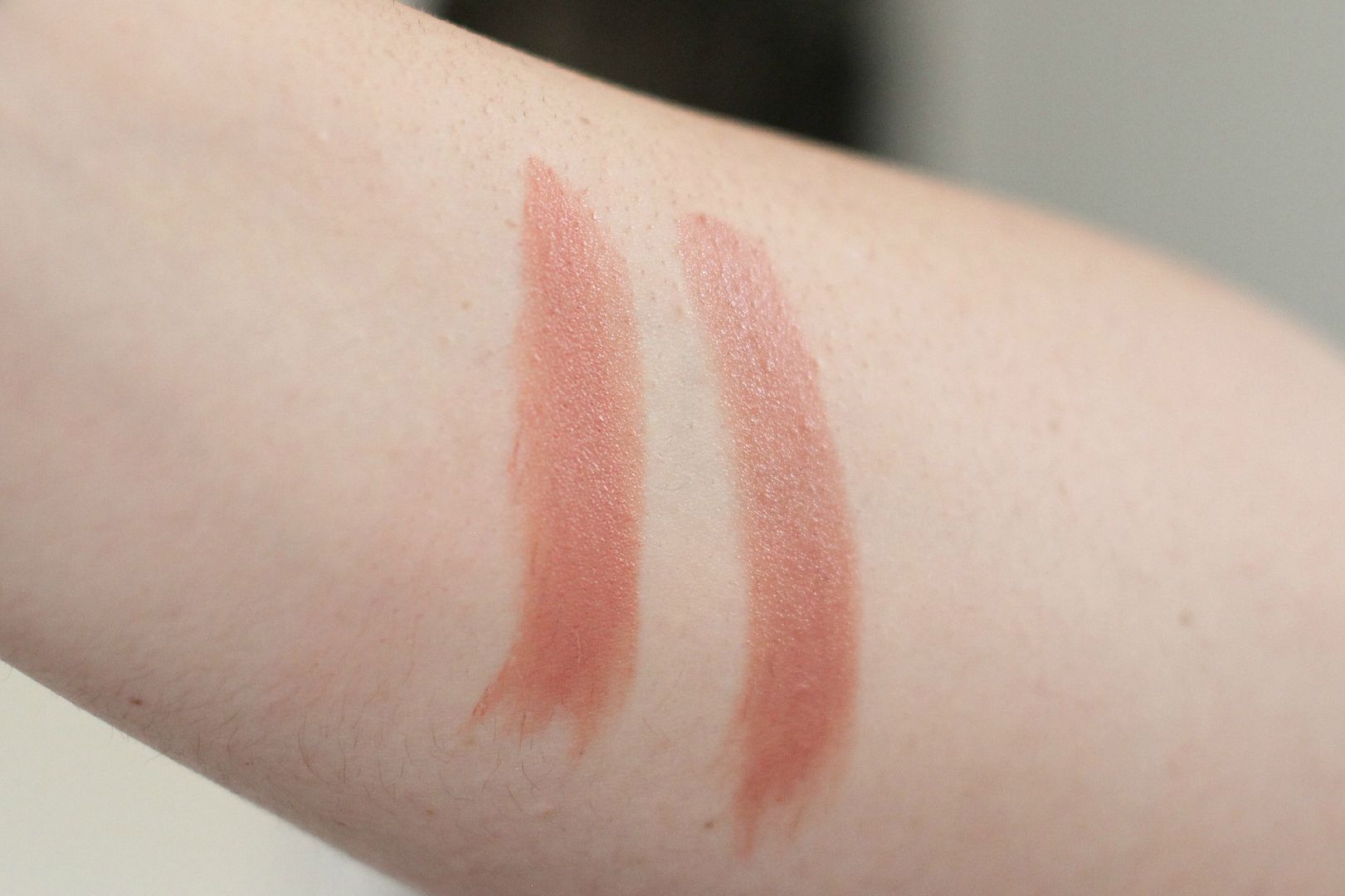 42 and 45
I like the Kate Moss lipsticks – I will clearly buy anything with a celebrity name on it. I remember when the dark berry shade was all the trend, and I happily slicked it on every day until it was all gone… ah, 109? 107? Whatever you were, you were amazing. This new line of nude lipsticks allegedly has the perfect hue for any skin tone. There are 5 shades, and they do have a really pale and a really deep one, which is pretty good for a nude drugstore lipstick. I picked up 42 and 45, and they are basically the same… One is slightly cooler toned. 42 is slightly more glossy and goes on a little sheerer, but basically the same.
The formula of these varies between the two – 45 is much more matte, and lasts longer – 42 is creamier. They smell like sweets, in a nice way and not like the other Rimmel water melon thing which I find awful! The packaging is pretty dire, in my opinion, but serves a purpose.
Don't think that because I look really grumpy I am trying to convey my thoughts – I actually really like these. You only need one – do as I say, not as I do – but they are impressive for a drugstore lipstick. I would recommend 45 for anyone with a similar skin tone to me – it's pink enough to not make you look dead, but still nude.
What do you think? Do you have a favourite nude lipstick?