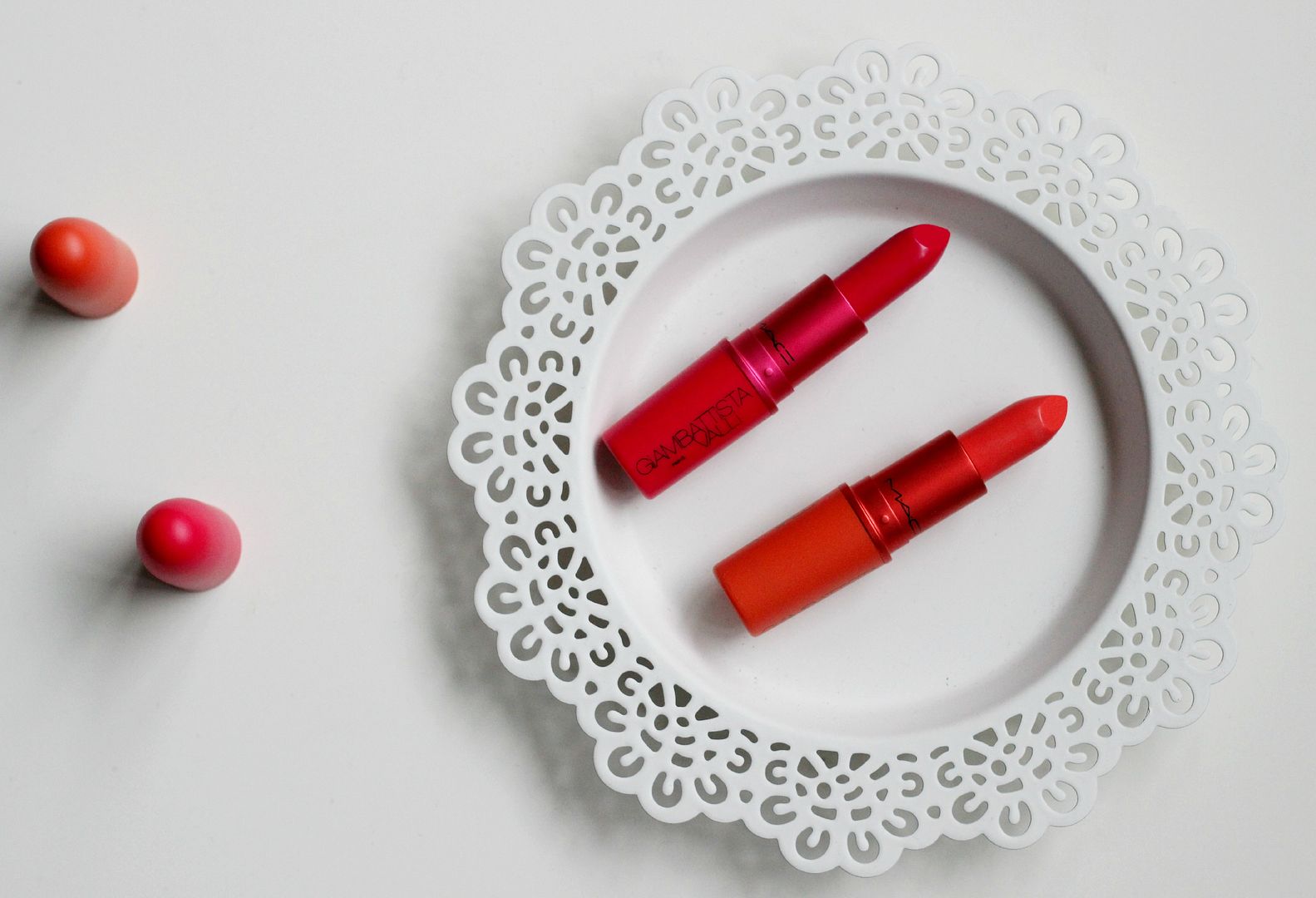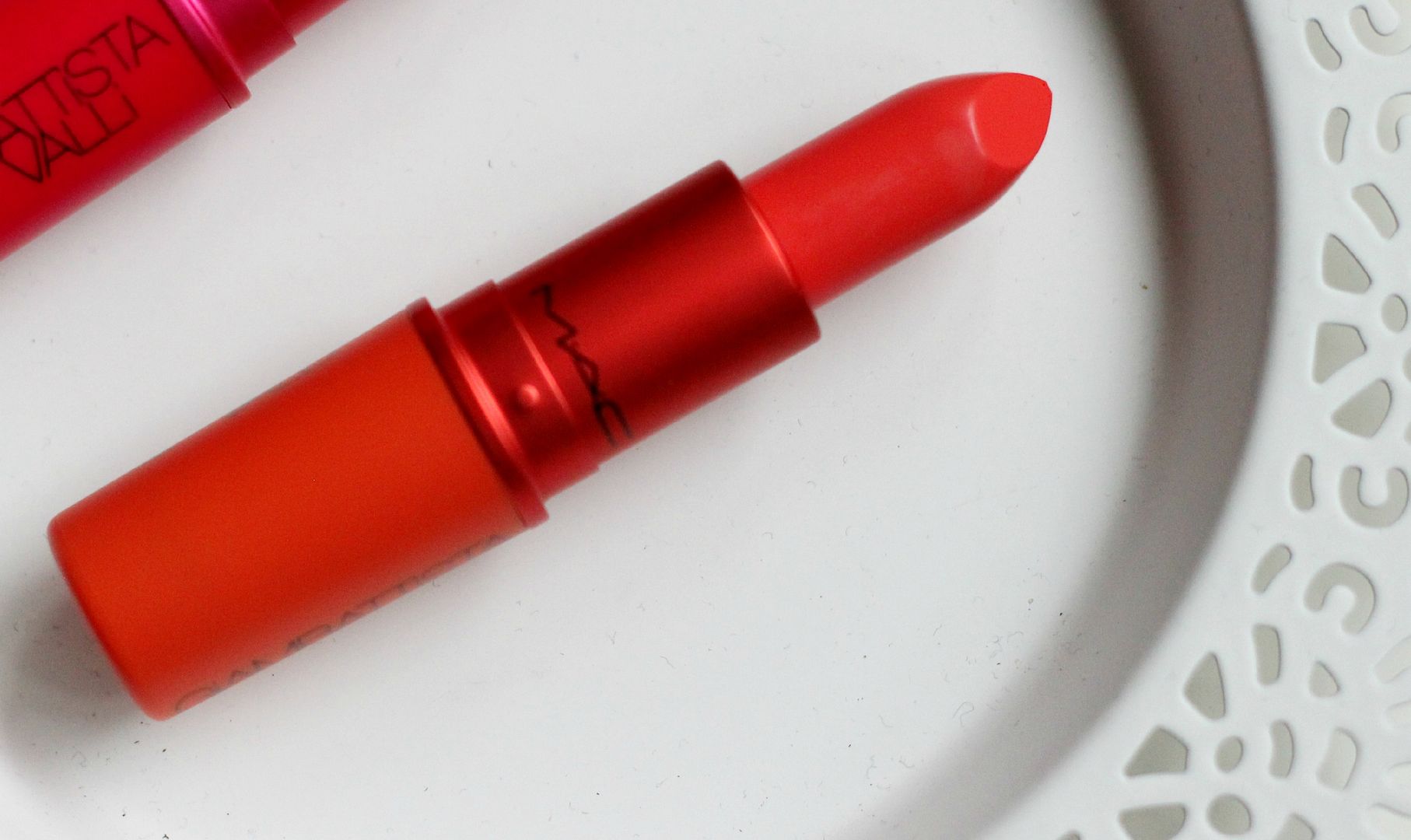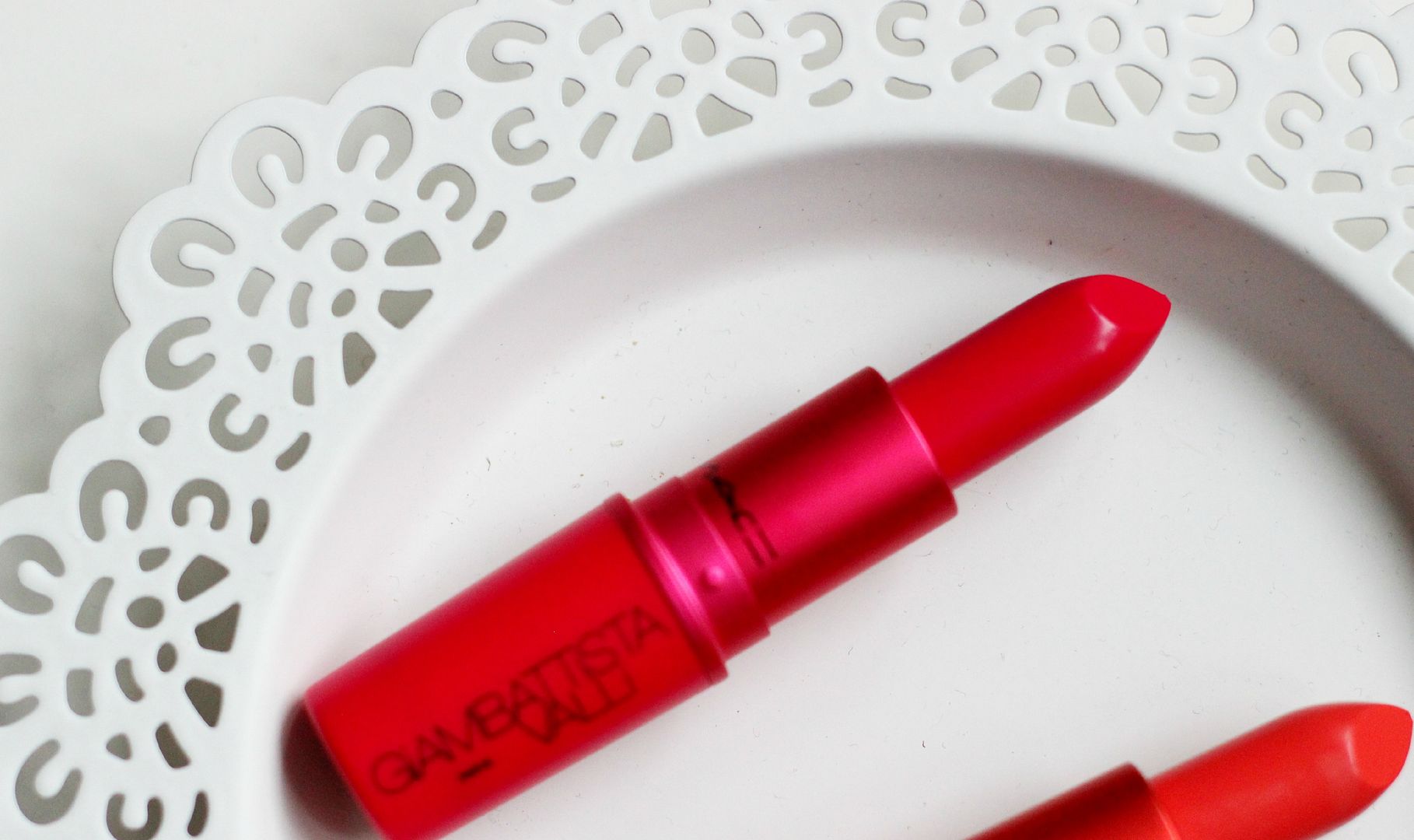 Just look at them! I need all of the heart-eyed emojis because the new Giambattista Valli lipsticks are so gorgeous and perfect for summer. The fashion designer – who I had never previously heard of – released a collection of 5 matte lipsticks. All bright, and all looked amazing. There's Bianca (pale pink), Tats (bright pink), Margherita (peach), Charlotte (yellow red) & Eugenie (Dark cherry). I went for Tats and Margherita because summer! Let's just take a minute, collectively, to appreciate the packaging. It feels like velvet and the colours match the shade! When you have enough MAC lipsticks to build a fort out of, it can be a challenge looking for a certain shade (the struggle is real) so with these it's going to be easy. I was kind of tempted by all of the shades, but the two reds look v dupeable and the light pink looked like chalk and I knew it would make my teeth look neon yellow.
I'm really into pink lipsticks at the moment, after a spell where I wasn't interested. There's something so pretty about a bright pink lip with gold shadow and dewy skin.
Both shades are matte, but not too drying, and really pigmented. I haven't tested them too rigorously but I am pretty used to the MAC matte lipsticks. Basically they're perfect. Sold out online from what I can see, but a trip to your local counter is well worth a try.