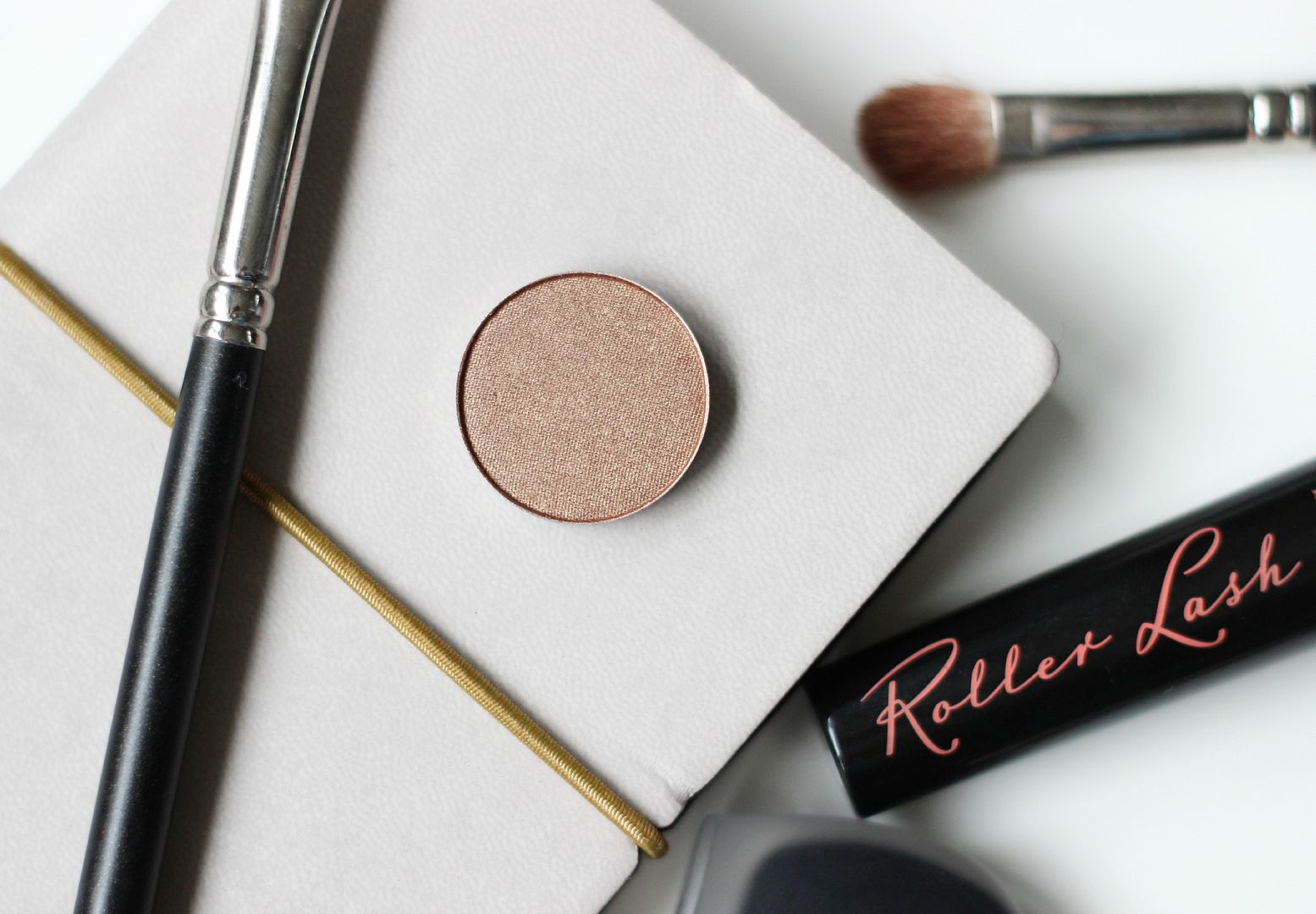 When you've bought one particular product 4 times… yeah, you might like that certain product. It's definitely a cult product, but MAC Woodwinked just can't be beat… It really can't. It's one of those magical colours that I think would look good on anyone (especially if you have blue eyes!) and works in absolutely any situation. I've happily swiped my way through three whole pans now – madness – and I still love it just as much.
Woodwinked is a very warm golden bronze with orange undertones. Don't be put off, because with a flick of liner and lots of mascara it will never get too warm. If you really don't like warm shades on the eyes, then maybe it's not the one for you…
I normally wear it all over the lid with something matte and brown in the crease and then with a flick of eye liner. It goes particularly well layered over the Indianwood paint pot, as the colours are similar enough to complement each other but Woodwinked on top of the paint pot adds such a beautiful dimension and richness to the eye. My top pick for a matte colour to use in the crease would be Embark from MAC. Use the two together and it's all kinds of dreamy.
Are you a fan of Woodwinked?