You know when there's a collection and it basically sings your name. You know it's meant for you, and it's pretty inevitable than you will end up with said collection. I saw the
MAC matte lip
collection and I was a little too excited… a whole mammoth range of perfect matte lipsticks.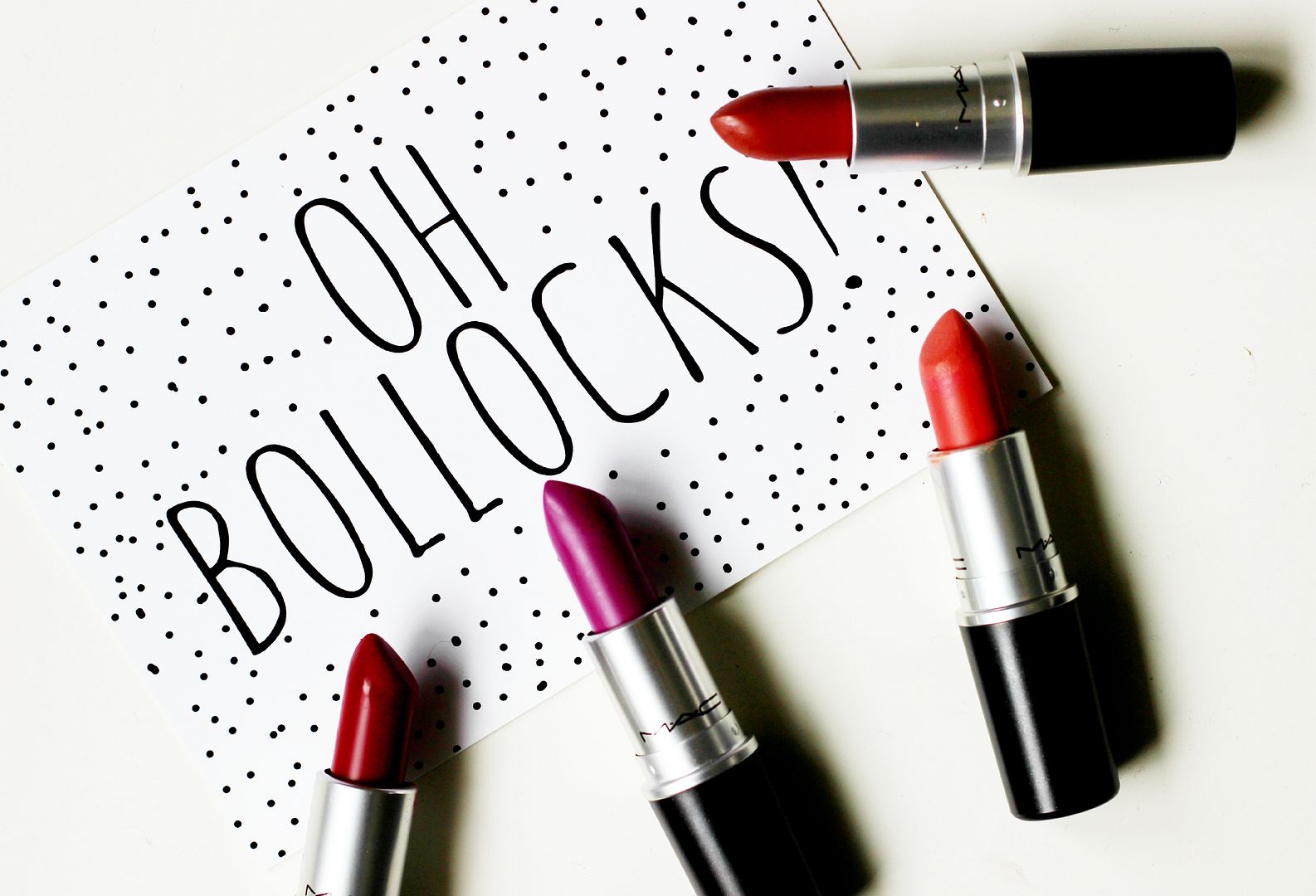 I had to buy 4 of them, because… Um. I needed them. I swatched all 4 on my lips, so you can see the colours really easily – my lips pretty much fell off after applying 4 quite matte lipsticks. Help me.
Whirl. Ah Whirl. The lipstick to match the infamous lip liner. Did someone says 90s lips are still in trend because I hope so because this is amazing for that. Gimme gimme. Can't wait to wear this when things start to get a little colder, with a bronze eyeshadow and loads of liquid liner. This is a matte but feels nice and creamy. Akin to the Lady Danger formula, which we all know is perfection.
Men Love Mystery is a creamy purple that is more… purple than I expected. Quite intense, but this worn as a stain is UGH incredible. If you apply it and work it in to the lips then it is the perfect colour. Very Winter ready. The formula of this is not great – it's a bit too slippery.
D for Danger is a berry red with some cool undertones that manage to make your teeth look whiter. On me it pulls a bit pink, and leaves behind a gorgeous stain. The formula of this is excellent – so creamy and saturated with colour.
Runway Hit is the peachiest peach you ever did see. As in, this is what peachy dreams are made of, and this is one you need to grab if you are also addicted to how brightening a true peach lipstick can be. It just really lifts the face and pretty much goes with any eye look and matches all ten thousand of my peachy blushers. This is a retro matte, and will make your lips dry – my tip is to wear a heavy duty balm as soon as you wake up, so that it sinks in by the time you put on your lipstick – by Terry baume de rose is the dream for this.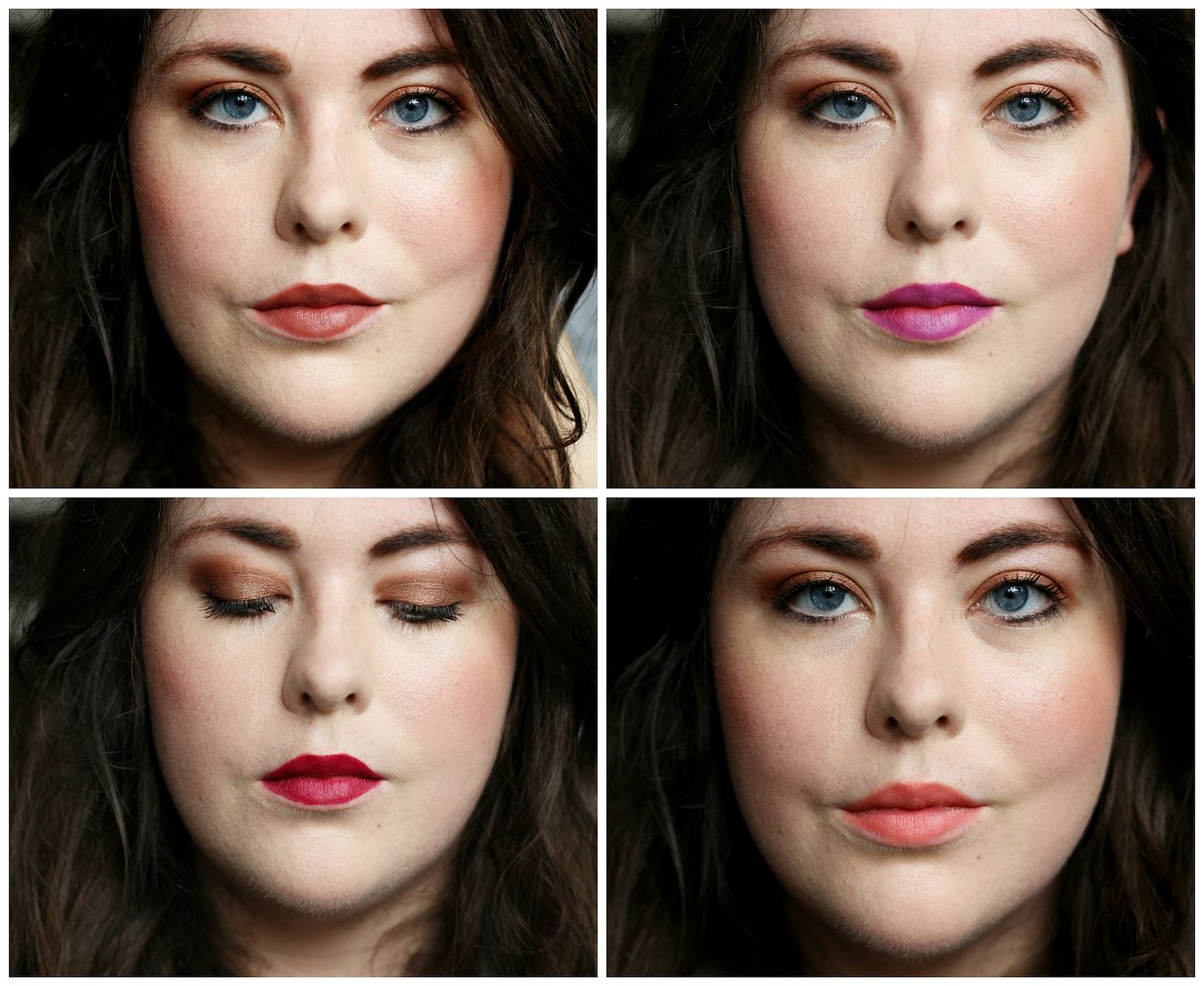 Clockwise from top left – Whirl, Men Love Mystery, D for Danger, Runway Hit
What do you think of the MAC matte lip? Best news is that they are permanent! 🙂