When I was in Paris I managed to fit in some pretty serious shopping amongst eating all of the food, taking all of the photos and looking at all of the sights. The Sephora on the Champs-Elysees is the best ever and seemed to stock every brand… it even had a MAC in it? I thought I was relatively restrained in Sephora, but the French pharmacy was my downfall. I had a real shut up and take my money moment and then the next thing I knew I was walking away from the till with a giant bag. Hmm.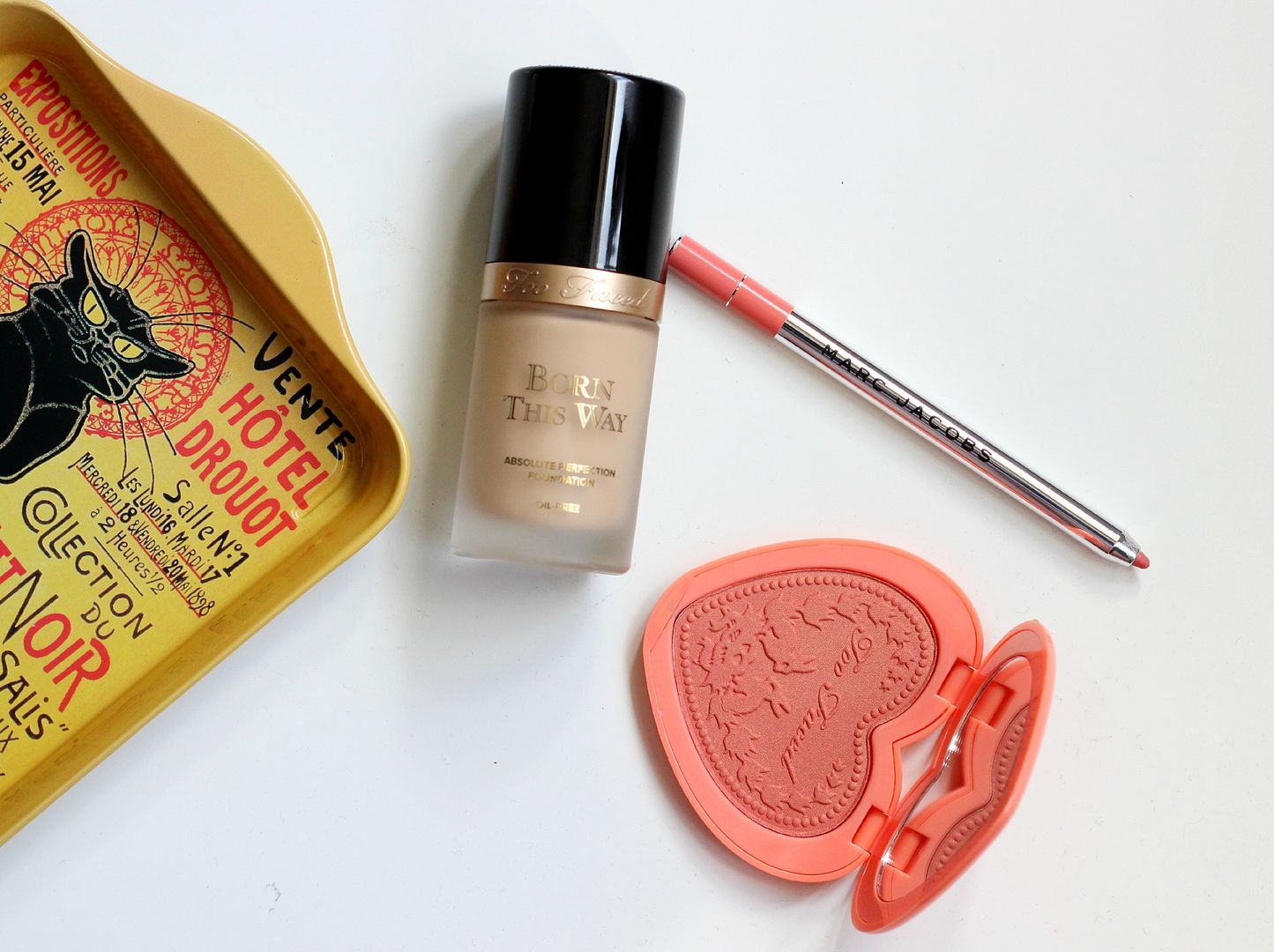 Oooh, so exciting. I grabbed two new things from Too Faced because I hadn't seem them readily available in the UK yet and so shiny. The Too Faced Born This Way foundation in the shade porcelain – when in doubt, I go for the palest shade. Have only tried this twice so far, but will pop up a full review soon – so far, so good. I also grabbed one of the adorable Love flush blushes in I will always love you because just look at it. Amazing. A peachy pink, it was a no brainer really. Lastly, I picked up one of the Marc Jacobs (p)outliner in Honey Bun.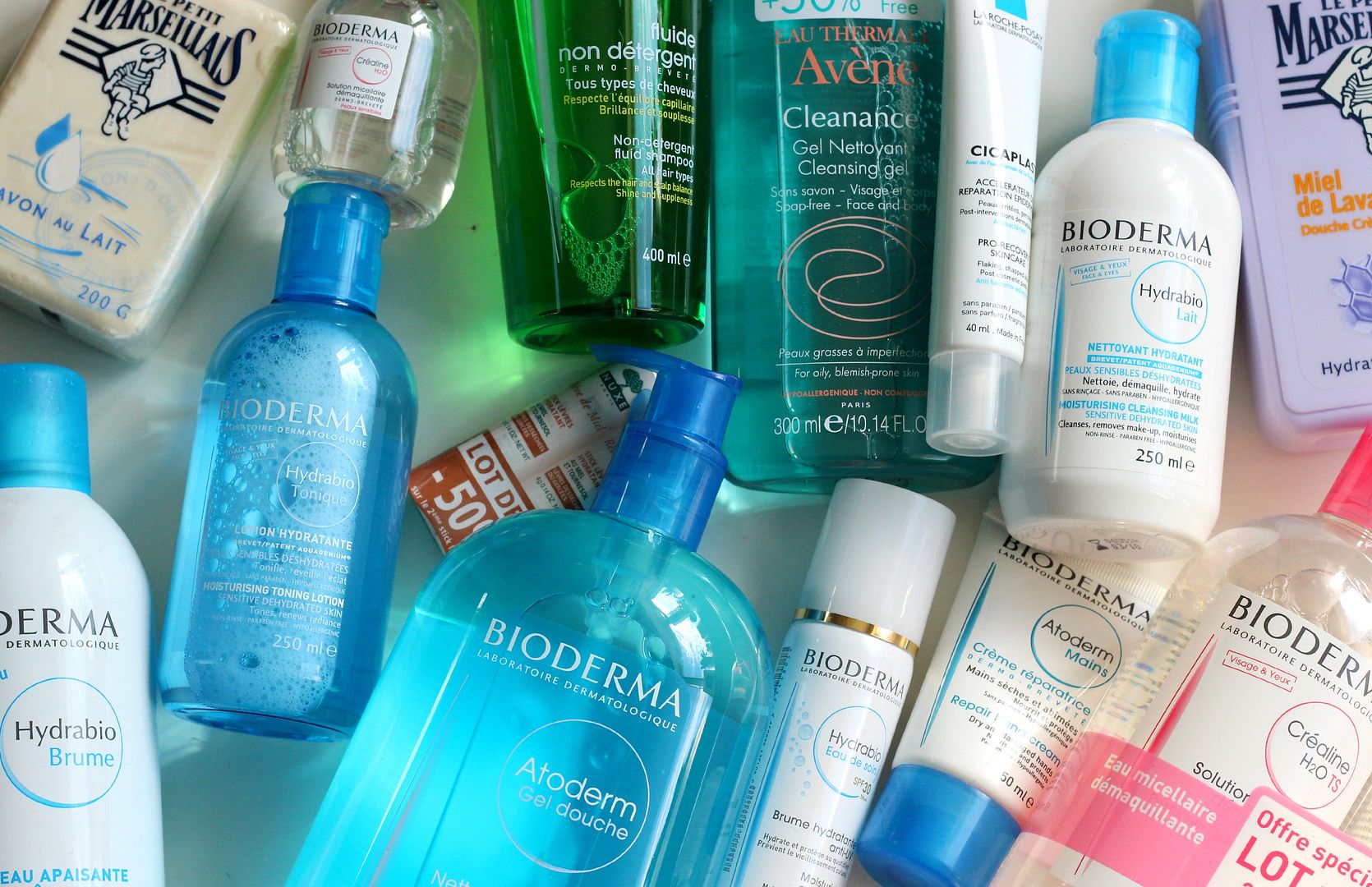 City Pharma overload. This photo is what Chris called pharmacy porn, which sounds like something scary. Not everything in the photo is mine – honest – but basically everything was so cheap and they had so much stuff that I've never seen in the UK. It was insanely crowded – aggressive women eyeing up all the skincare – so you had to sort of lunge for what looked good. Highlights include a litre bottle of Bioderma shower gel for €6, endless amounts of Bioderma and about 50000 lip balms. Mmm.
Let me know if you want a review of anything I've mentioned – I'm currently trying everything out 🙂