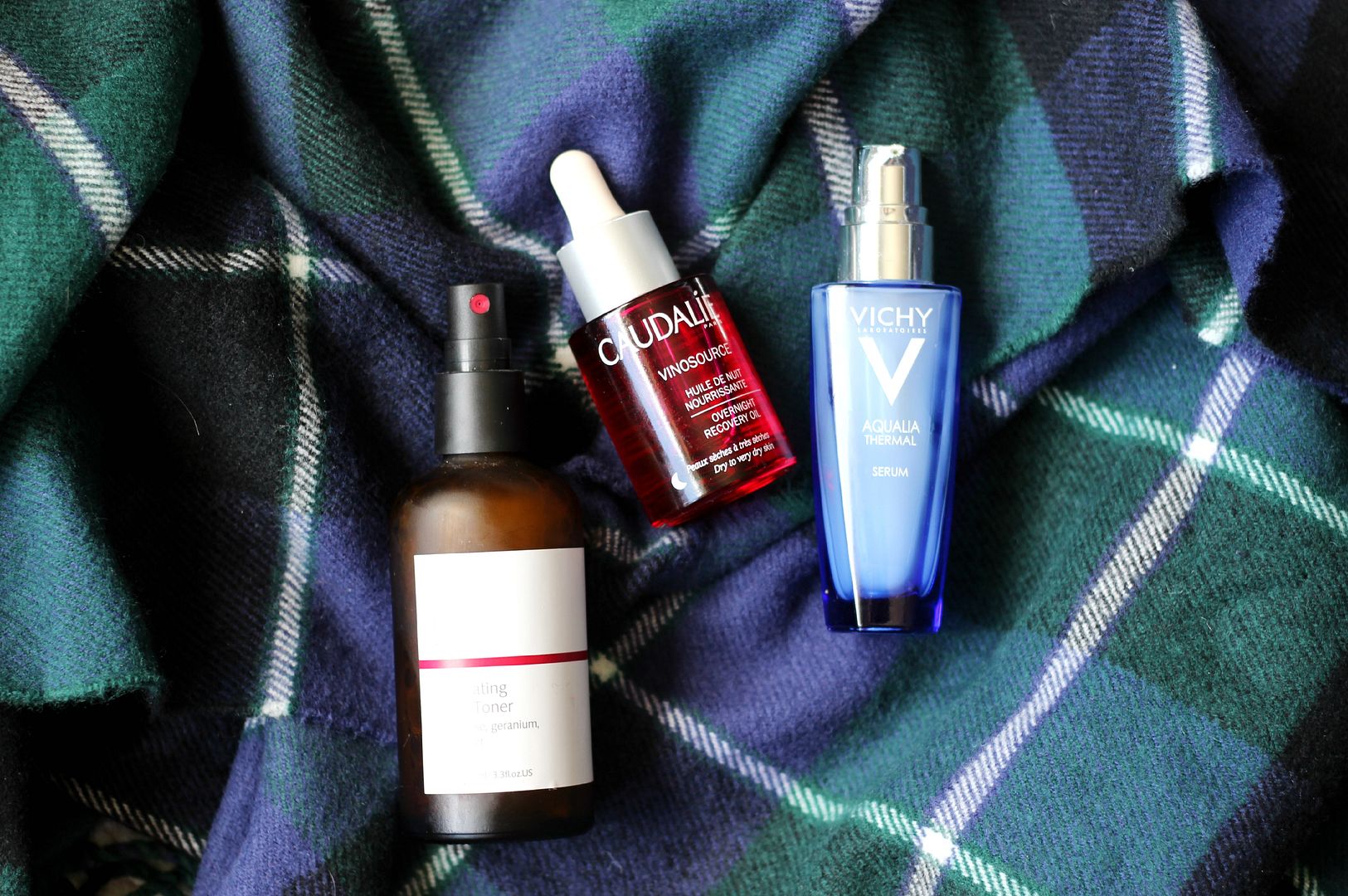 As I'm typing this, I can see some actual brown and crispy leaves outside. I KNOW. Following on
from this earlier post
where I talk about autumn makeup, I am also obsessing over Autumn skincare. It's time to add even more oil and to really up the skincare ante.
It's time to switch to
balm cleansers
. Just kidding, I always use balm cleansers. I'm trying a few new ones at the moment – will do a post soon – but basically something really rich and oily is needed to combat any dry skin. There's always the good old Emma Hardie balm – also love Oskia Renaissance and REN. Then afterwards, a really
hydrating toner
. I love the
Trilogy one
because it feels so light on the skin but actually does make a difference in terms of hydration. Then,
oils. Oils everywhere.
Caudalie is such a good option for oils that really hydrate the skin – I like to use one at night and really spend a good five minutes massaging it into the skin and then leaving it to soak in properly. Then a
good serum
layered under a moisturiser – lots of layers are always better than one massive bit of moisturiser. The Vichy Aqualia thermal serum is one of the best for battling dehydrated.
What skincare are you using at the moment?