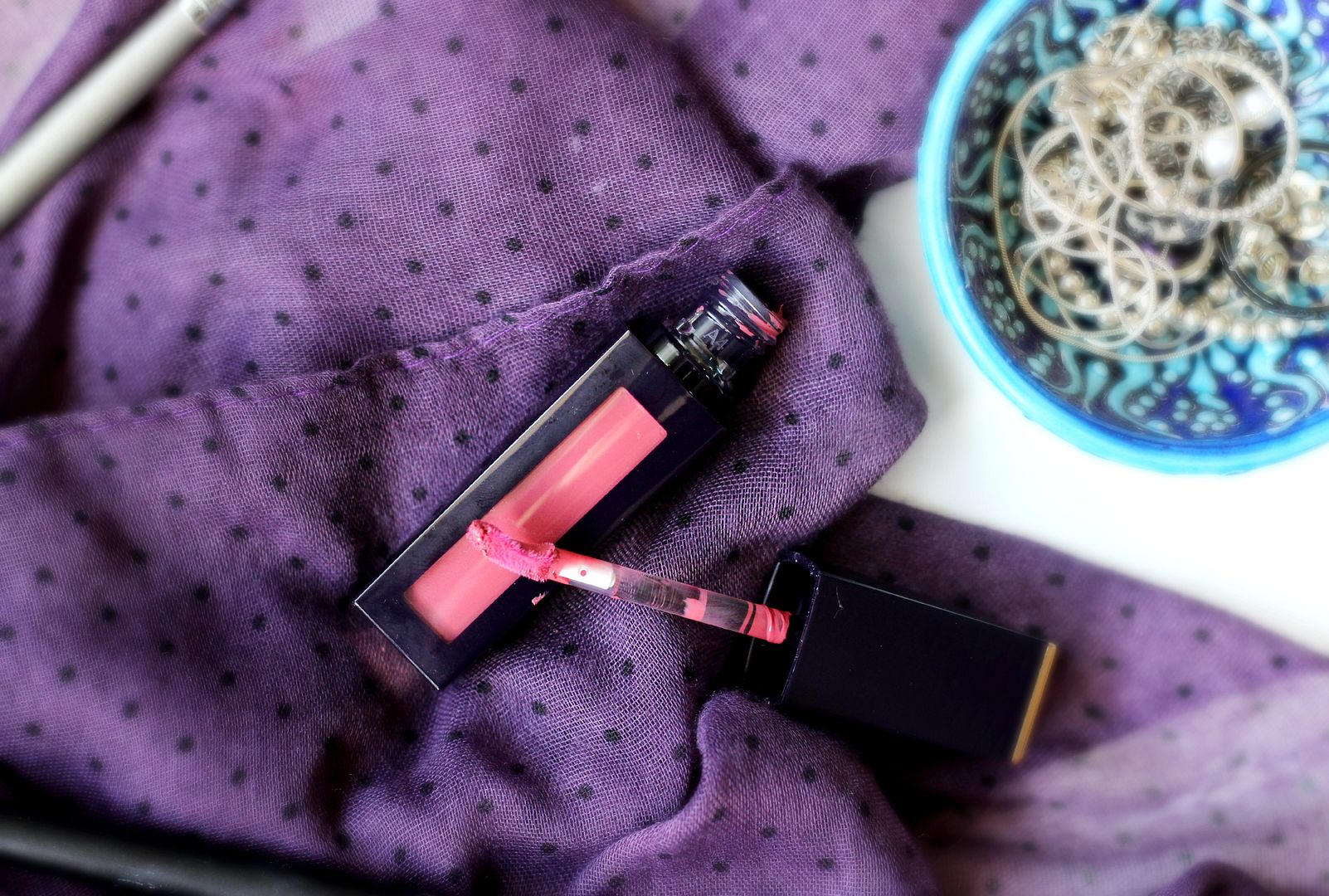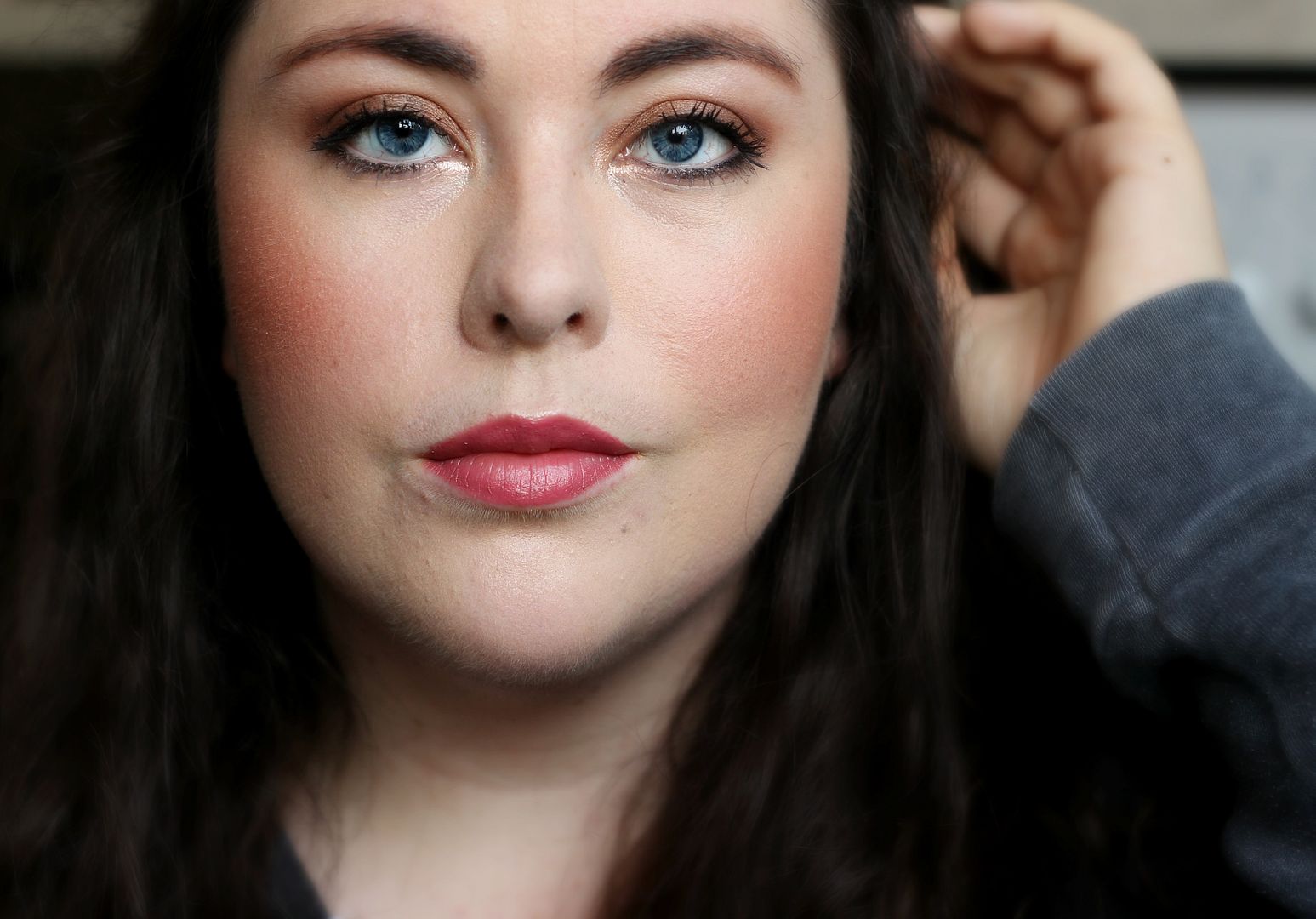 One of the main things that drew me in about this was the fact that it's described as a potion. I wish I was joking. The
Estee Lauder liquid lip potion
is a liquid lipstick designed to moisturise the lips. It smells like berries and it's a really wet formula when you first apply it. It is really pigmented. I have the shade Not So Innocent, which is a mauve-plum-dark nude sort of affair. I wore it yesterday with Soar liner from MAC underneath, and it was almost exactly identical in terms of colour.
The applicator is annoying. It is. The wand isn't straight or fluid, it's just sort of rigid and curved (ooh er) in such a way that makes it a bit tricky to fill in your lips. Lots of the product pools in the curve of it as well.
It does wear really well. On me, the colour will still be there hours and hours later – not as pigmented, but the colour will be there. It leaves behind a nice little stain that makes it easy to sit at your desk all morning and not care what your makeup looks like, because that is pretty much me everyday.
There's just something about these that I don't
love
. It's nice and I don't dislike it by any means…I've been wearing it a lot to test it and to play around with it, but it isn't something I'd reach for over a MAC lipstick. I don't know. It's not really matte enough for me to obsess about it, and it's not really glossy enough either. It just sort of sits in the middle. It is certainly not a magical potion.
Hmm… what do you think? You can peruse all of the shades here.