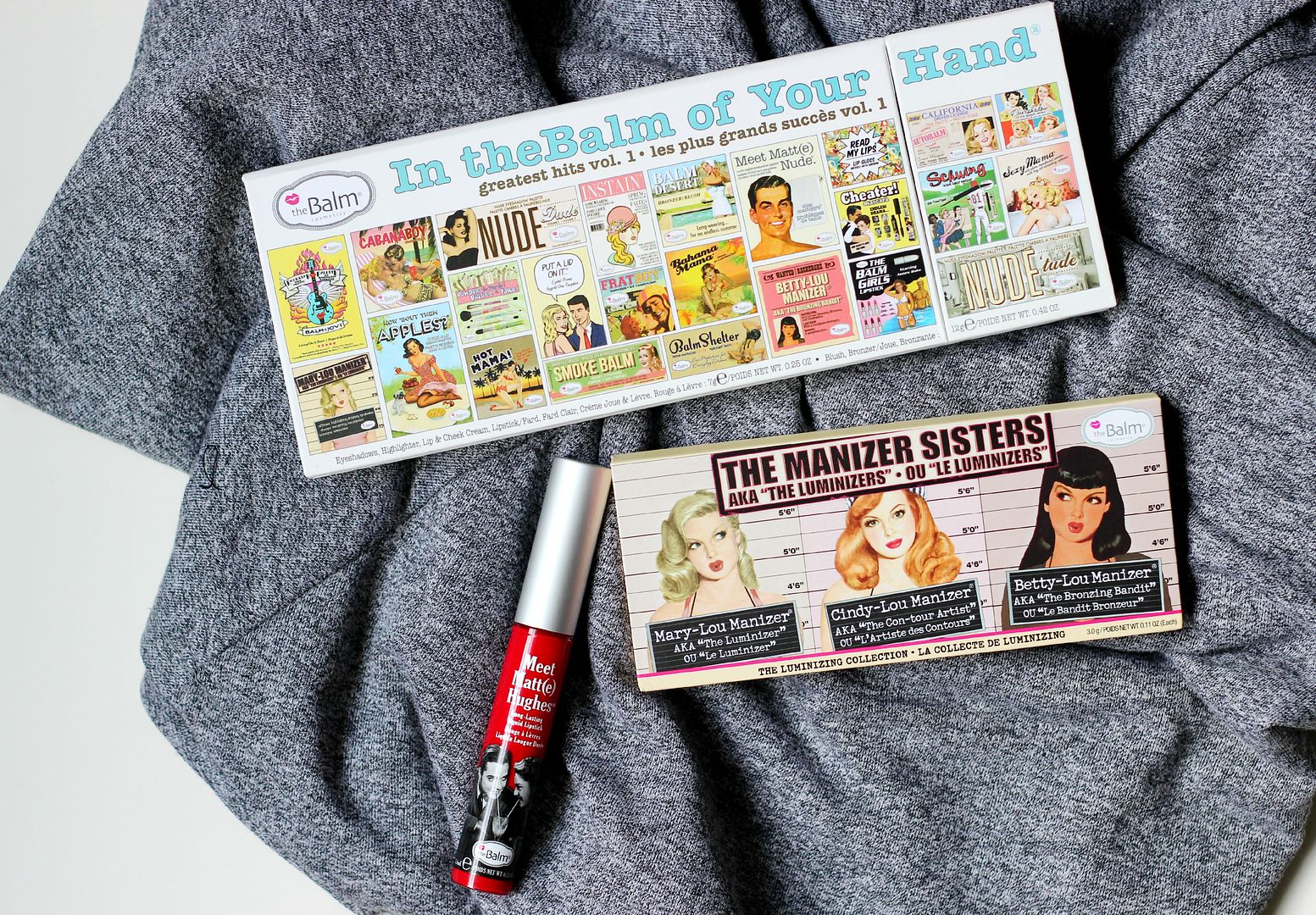 Oh boy. Oh boy oh boy. theBalm has some very exciting things coming, and I can't wait.
They've just launched in
Debenhams
in the UK, and I was lucky enough to meet the brains behind the brand, Marissa. I was also able to look at all of the products and lust over everything.
theBalm
as a brand is similar to Benefit. As in, the packaging and the quirkiness. Oh, the puns. I loves a good pun. I've just been told by theBalm that the new palettes are launching in October! 🙂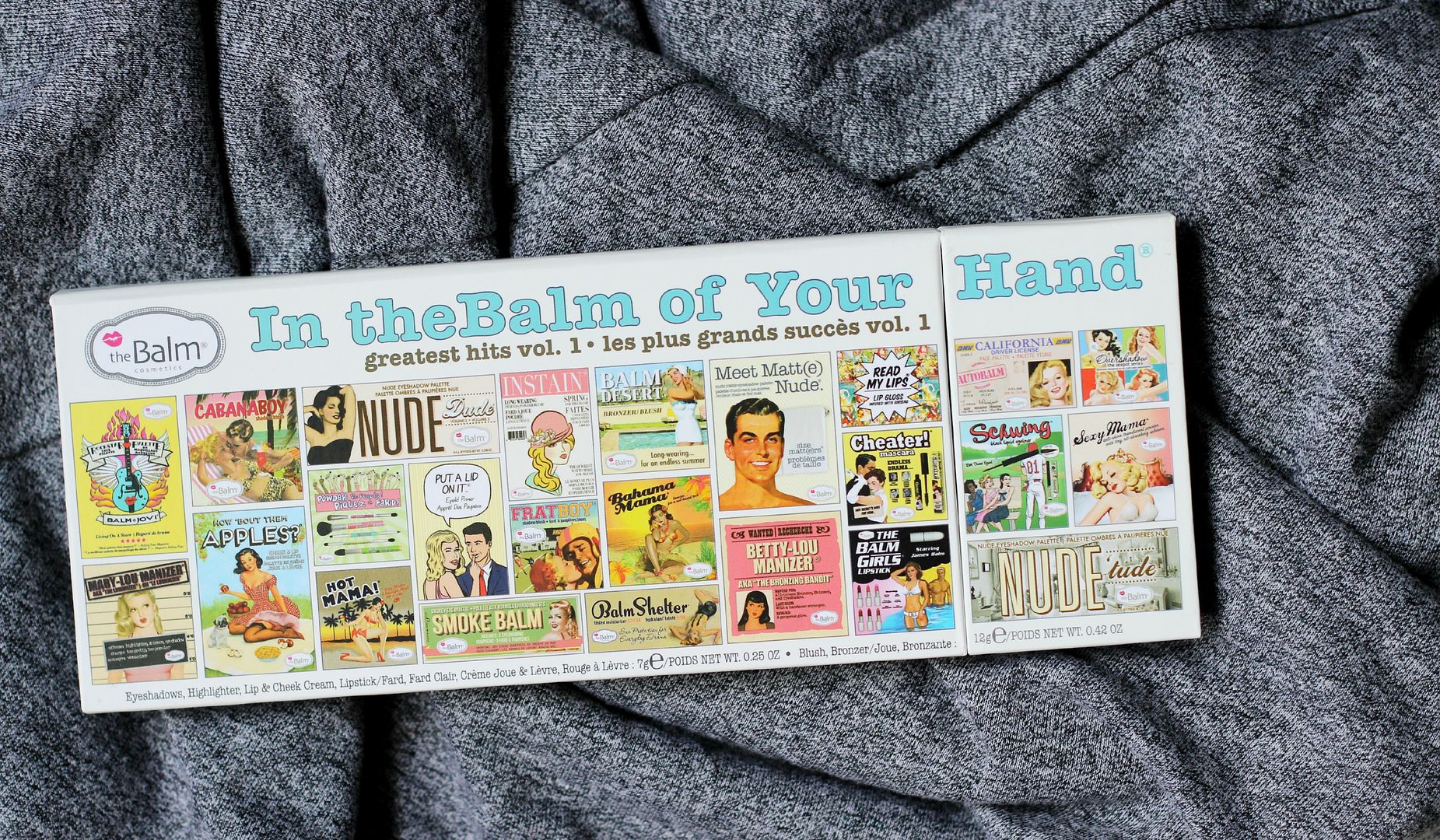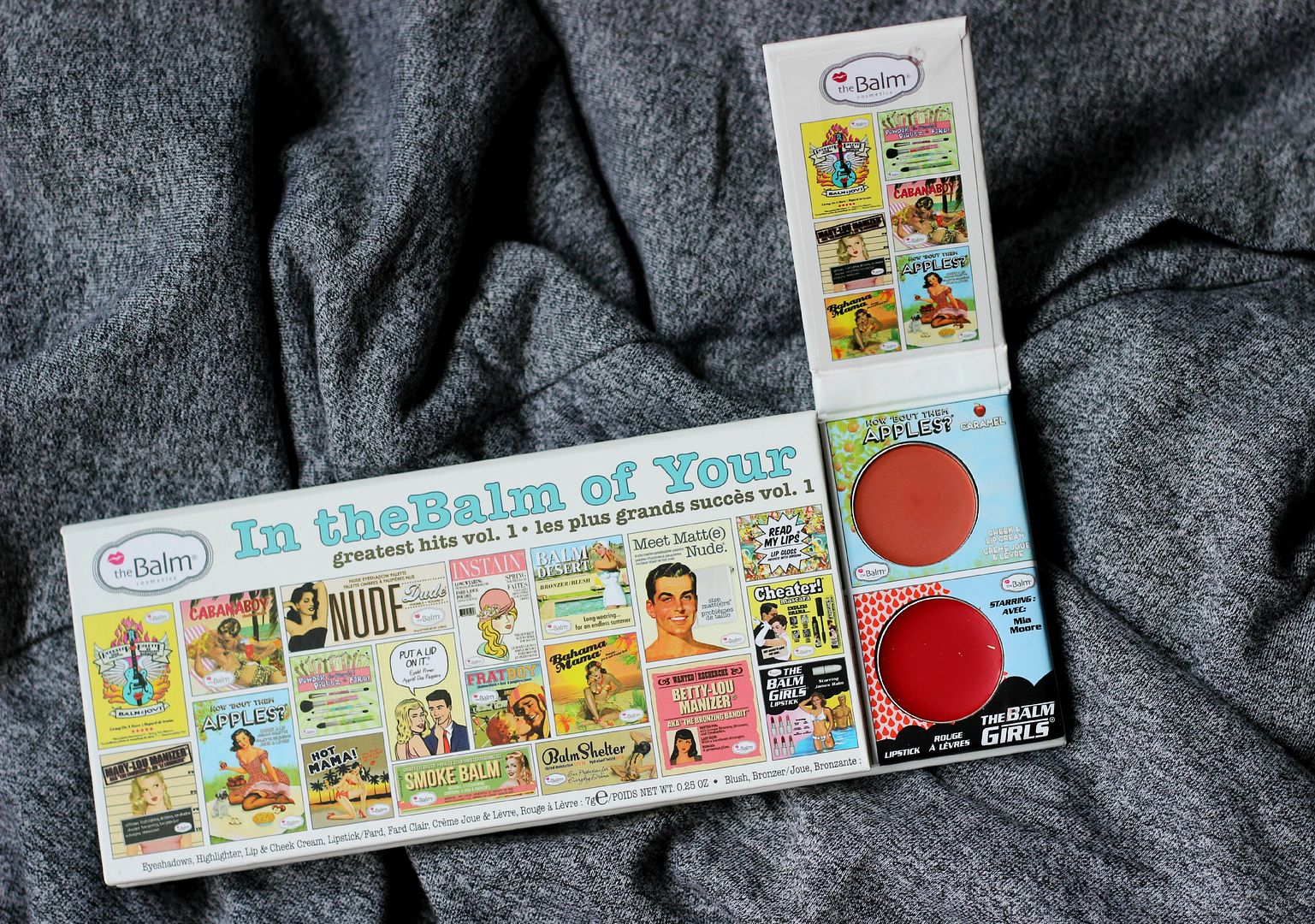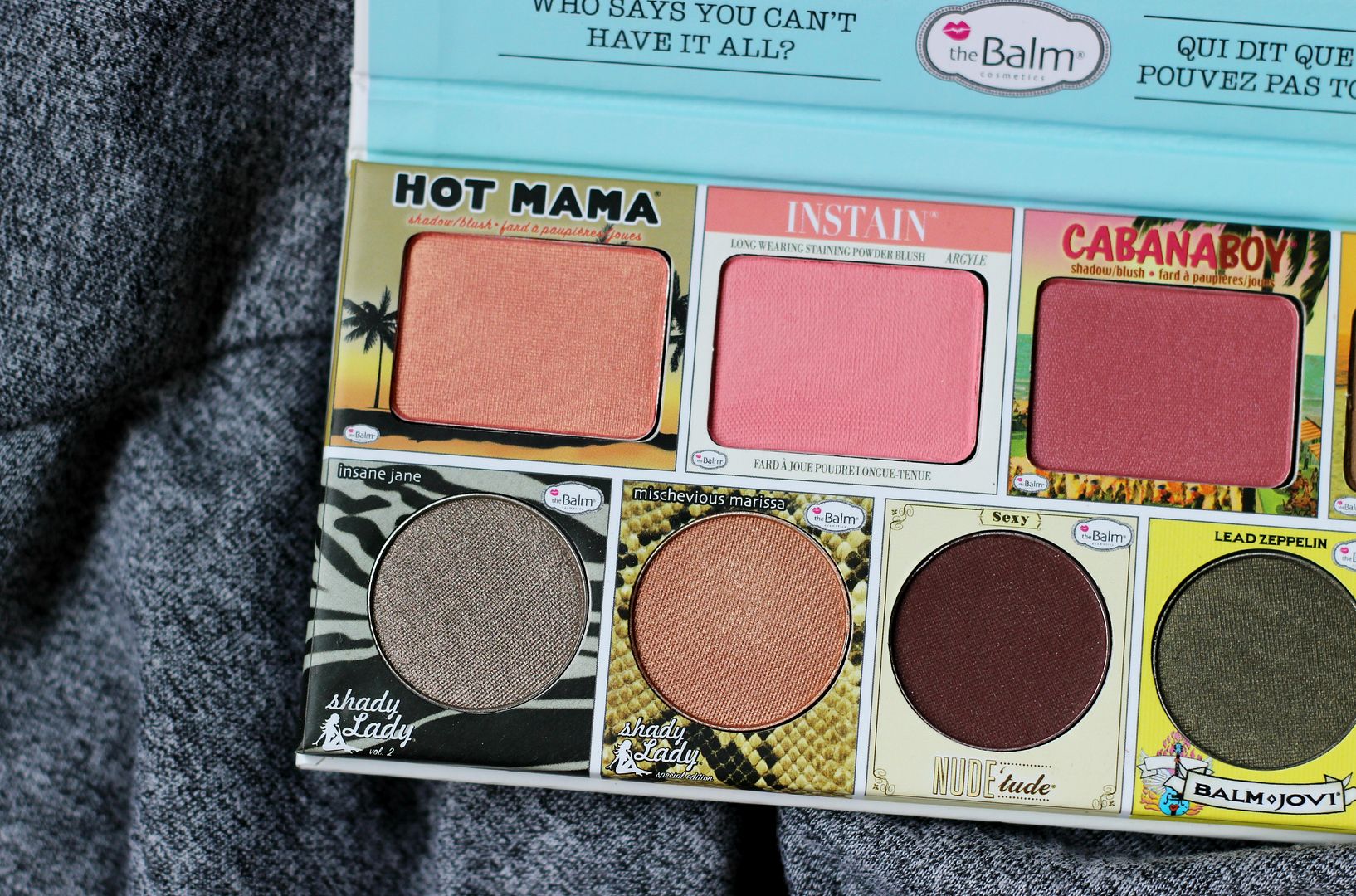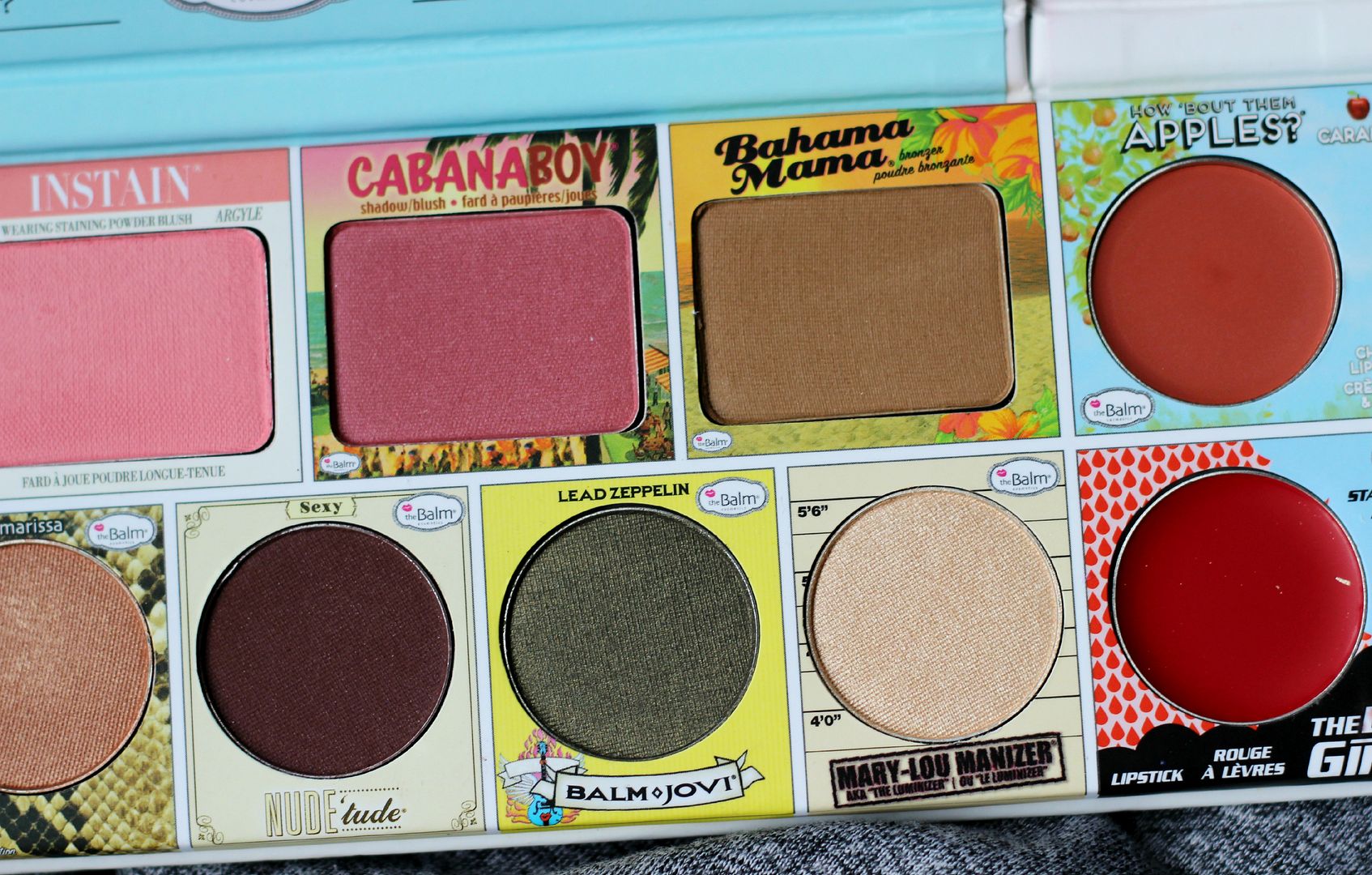 OK, deep breath. This palette is amazing. In theBalm of your hand. See, I told you the puns were good. I think this is going to be really popular at Christmas. It's essentially all of their best sellers in one beautiful palette. All brands need to do this. If you've never tried the brand, then this is all you need to get an excellent taster. It has three blushes and one bronzer on the top level – Hot Mama, Instain , Cabana Boy and Bahama Mama. Then there are four eye shadows and one highlighter on the bottom – two shadows from the shady lady palette, one from the Nude 'tude and one from the Balm jovi palette with the highlighter being the infamour Mary-Lou Manizer. On the side are two cream products, which come with their own separate lid so you won't get powder all over it. One is the How 'bout them apples blush in Cara, and one is the red lipstick from the Balm girls range. Ahhhhh!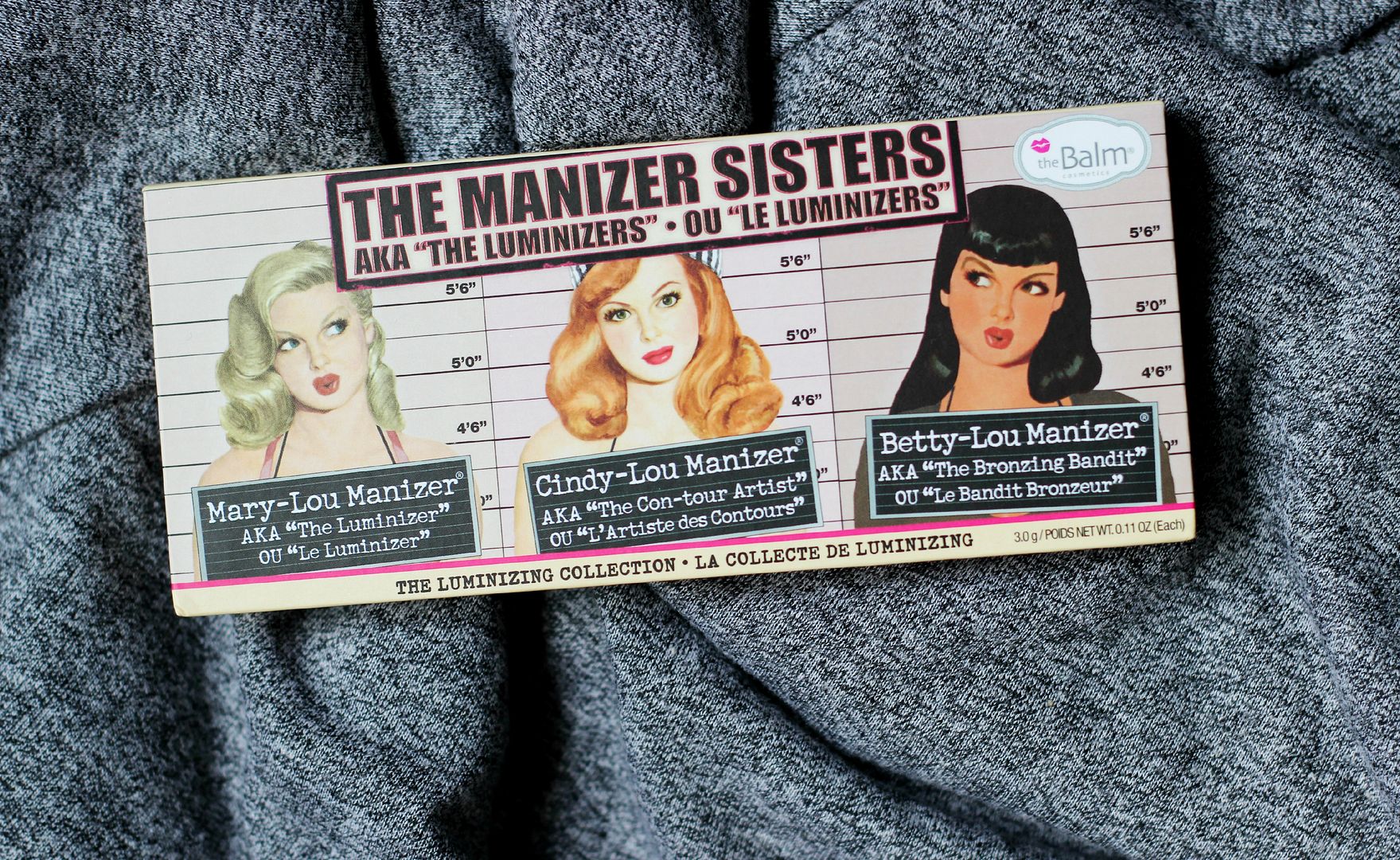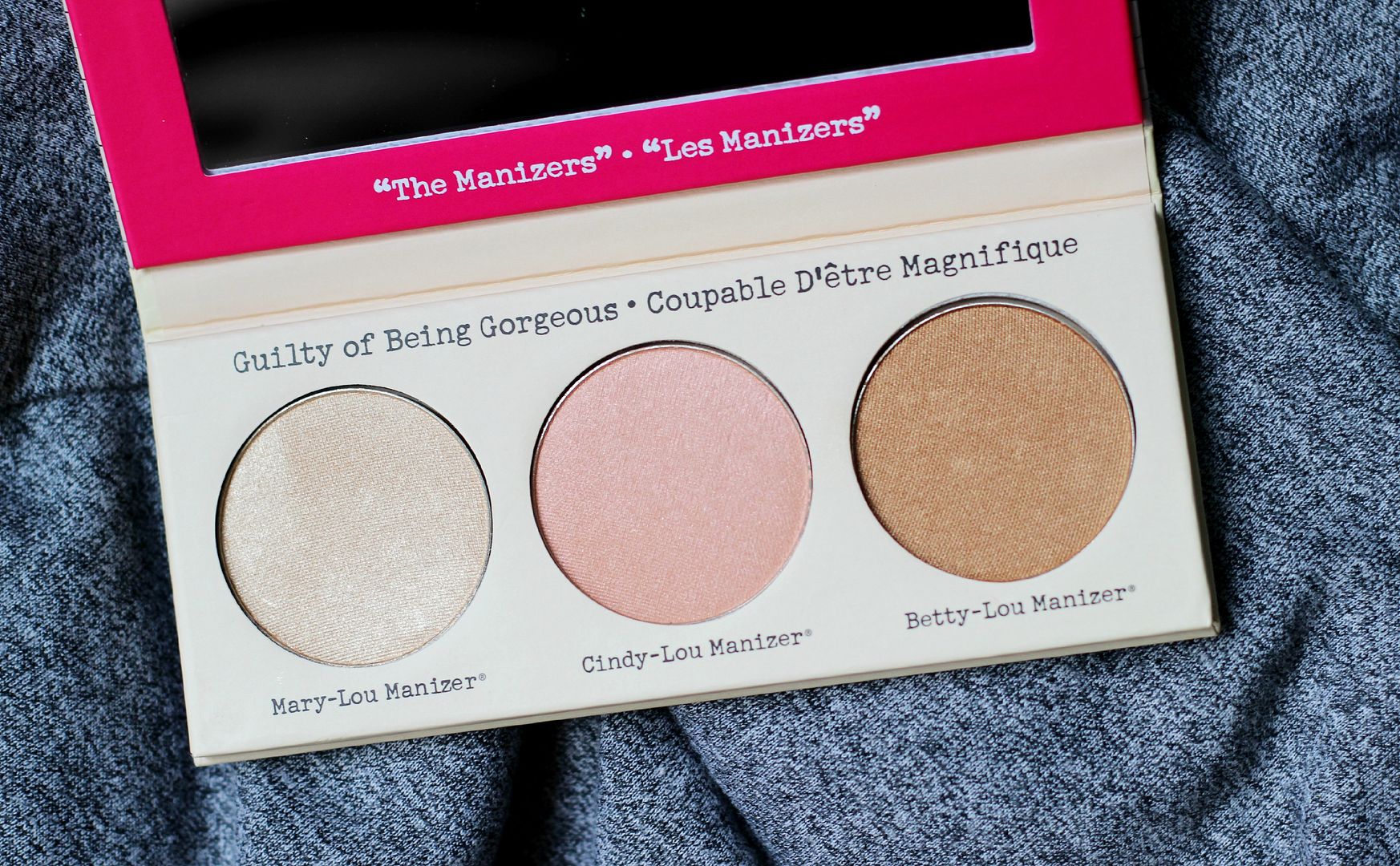 I think the Mary-Lou Manizer is the standout product from the brand, and one that everyone seems to have tried. I have it, and I love it. I've mentioned it quite a few times on the blog – most recently on my
strobing post which you can see here
. There are also two other Manizer sisters, which I've never tried, but now they're all housed in one very shimmery palette –
the Manizer sisters
. Mary-Lou is the champagne highlight that makes you have all of the glow. Cindy-Lou is more of a sheeny blush on my skin, and has lots of peach in it. I think it would also be a gorgeous highlight on deeper skin tones. Last but not least is Betty-Lou, and she is a shimmery bronze. Mmm. I love the mugshots. If I have a mugshot (and a crime) it would definitely be applying far too much highlighter. Guilty.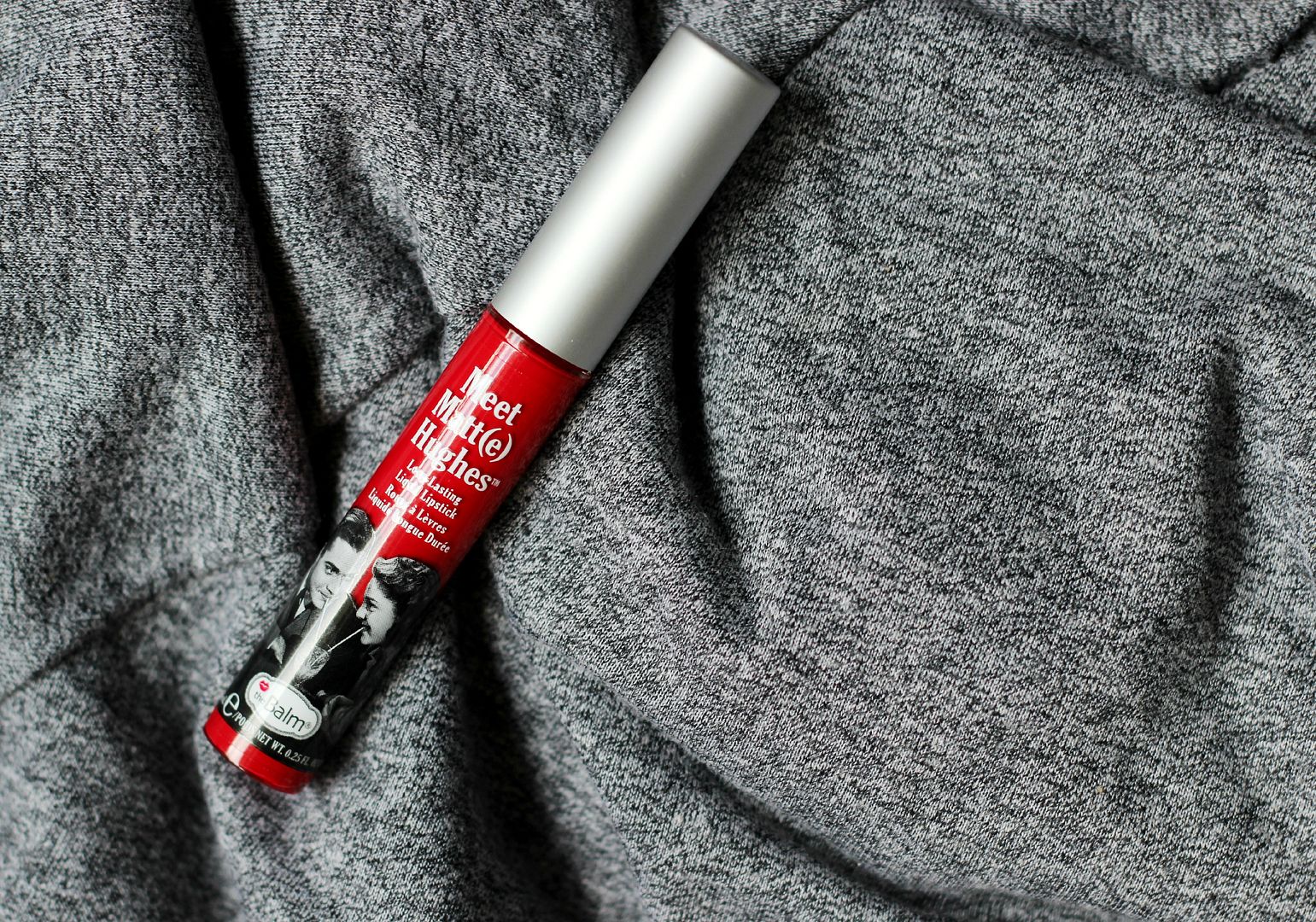 Not as new as the palettes, but exciting nonetheless –
Meet Matt(e) Hughes liquid lipstick
. It's a long-lasting liquid lipstick that applies like a lip gloss. Similar to the Kat Von D, Stila and Sephora ones. Except this one smells like mint. So much better. They've got quite a few shades online but they mostly seem to be sold out at the moment – I want them all, please.