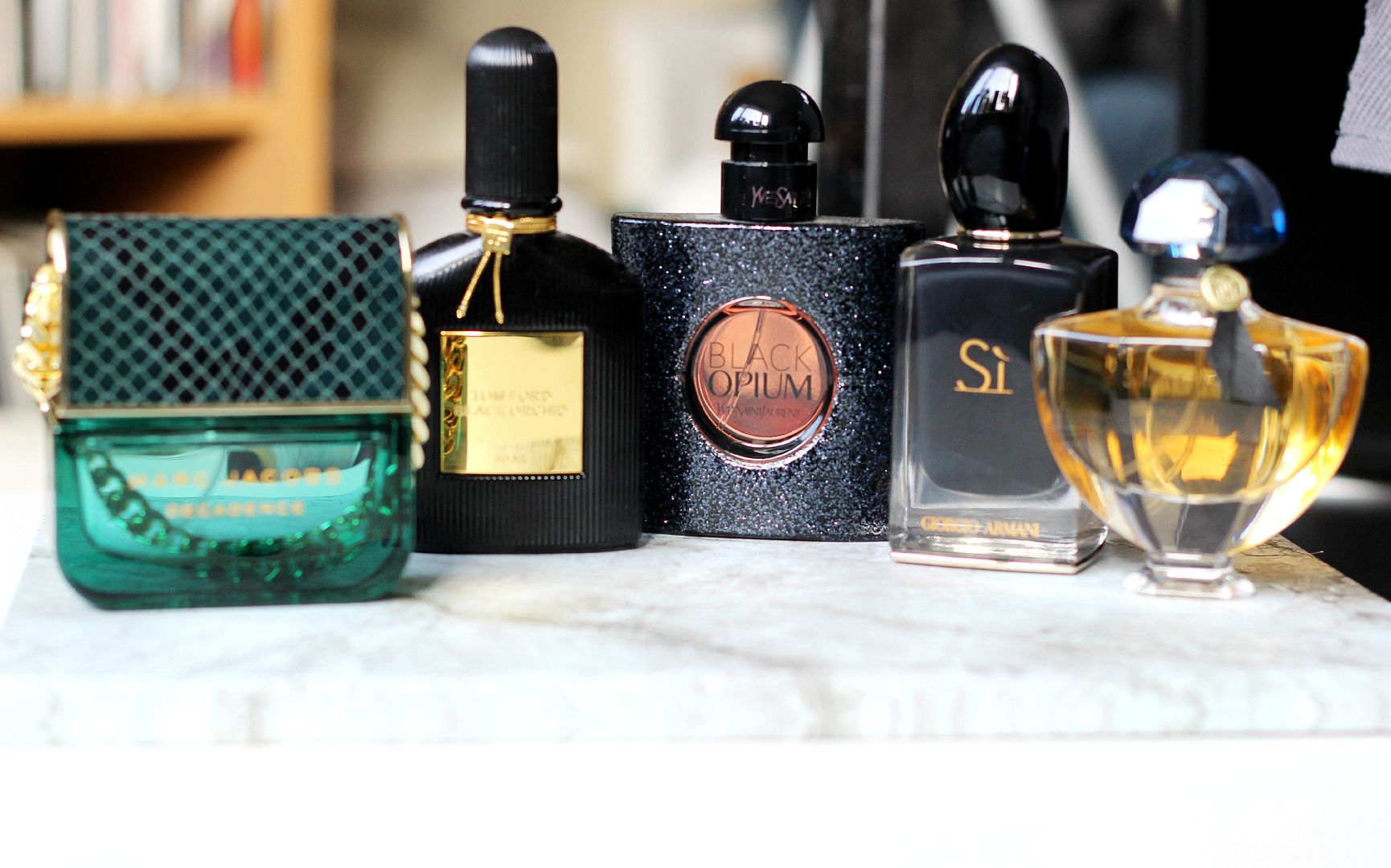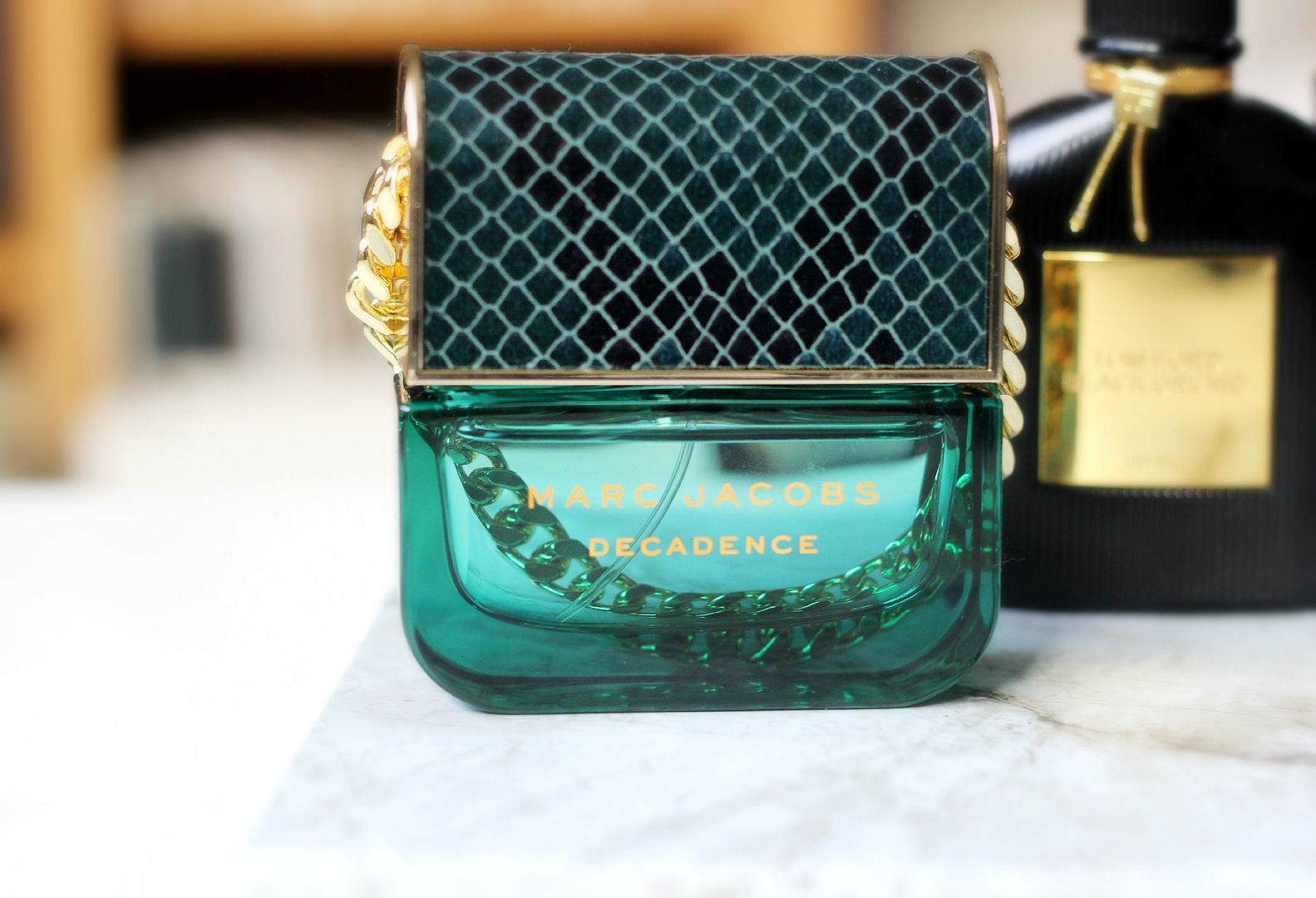 Perfume is one of those beautiful things in life – luxurious artwork that you can wear to reflect your mood. It's magic.
I get quite nerdy about my perfumes, because I enjoy them so much. I like learning about the base notes and the formula and how it has been made. It's fascinating. It's also a plus that perfume has that magical quality of being able to evoke a certain mood or moment, because scent is one of those incredibly triggering things.
In terms of scents that I like… I am a fan of warm and spicy scents, gourmand scents and basically anything deep and a little heady. I wear those sort of things all the time, but they seem especially fitting in Autumn and Winter… nothing holds on to perfume like a scarf.
New in is Marc Jacobs Decadence. OK, that gorgeous bottle first of all. With perfume, it is totally acceptable to judge a book by its cover, surely? It's a teeny tiny green handbag. Come on. With a snakeskin lid and a chain. It's incredible. This is an EDP and far more sophisticated than Marc's usual offerings. I like Daisy in most of its forms, but it has no lasting power at all. I have no time for EDT!
One that I wear on basically every night out is Tom Ford Black Orchid. Instantly recognisable and probably a tad overdone, this just smells sexy. It does. One of the entry level Tom Ford perfumes in terms of price, because all the other ones make me wince. With sandalwood, dark chocolate, vanilla and amber… Mmm.
Something far nicer than its older sister perfume Opium, Black Opium from Yves Saint Laurent is delicious. I actually love most YSL perfumes – Manifesto, Rive Gauche and Cinema being some of my favourites – so I suppose I am a fan of how the house makes their particular fragrances. It smells like coffee and cocoa and all things delicious.

New in (again) is Giorgio Armani Si. I got this from a Klout Perk – amazing being rewarded for basically tweeting too much – and the intense one is very much up my street. This has some fruit, and some musky vanilla in that make the whole affair a little smutty but incredibly moreish.
My very first Guerlain perfume… Shalimar. This one was recommend to me by the lovely Emma at Escentual – ask her on twitter for perfume recommendations, she will love it! I love working with the Escentual girls, and love looking at perfume all day. Shalimar was first created in the 1920s, and was apparently a mistake because someone added too much vanilla. Mm, delicious mistake. Ok, this is strong and this is strictly a one spritz wonder but it's so so lovely. At first it can be a little strong, but then it dries down a little and develops this delicious warmth with a hint of tobacco that smells incredible. It lasts all day on the skin, and is just such a luxurious perfume. Dare I say, masterpiece?
What are you spritzing on at the moment?