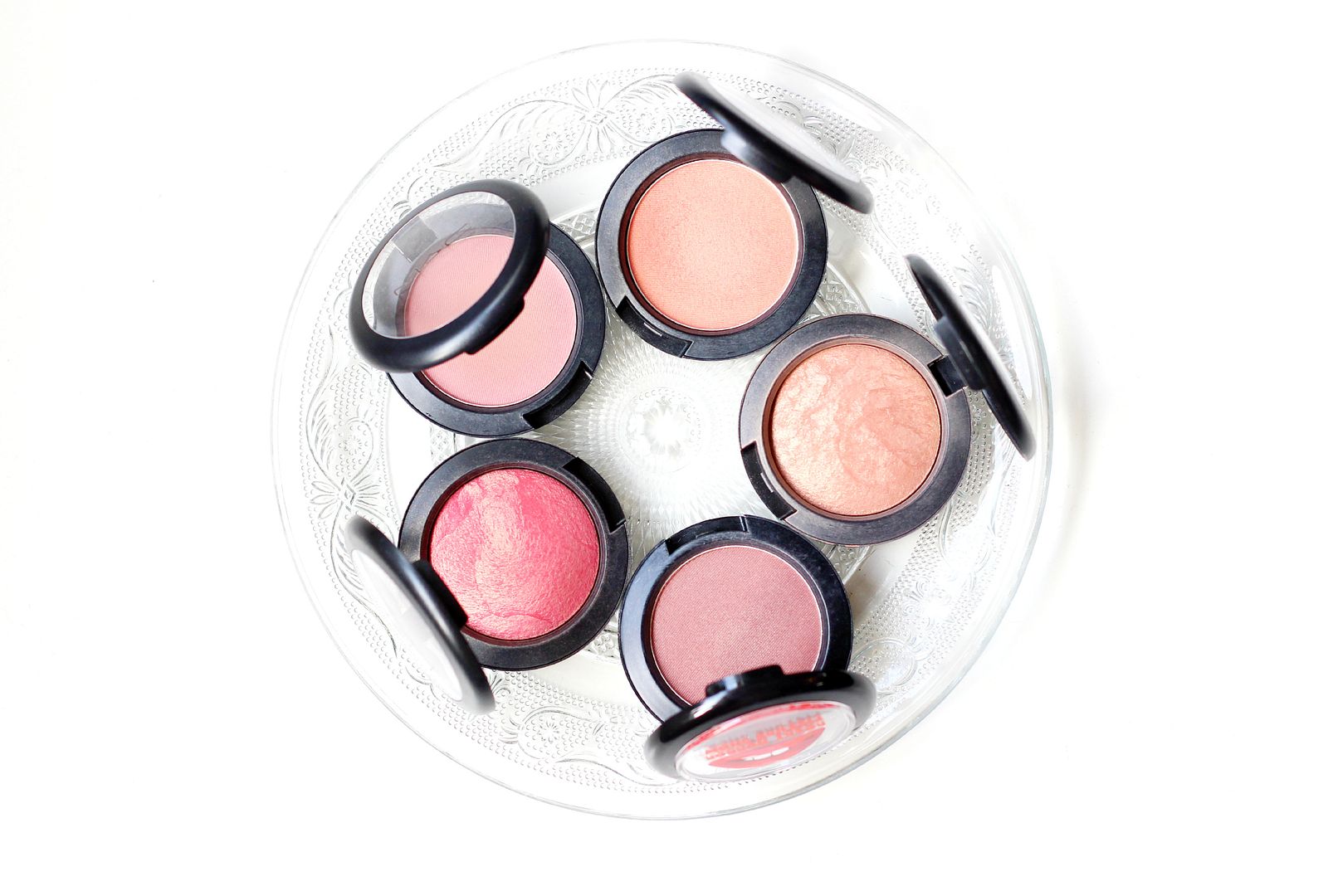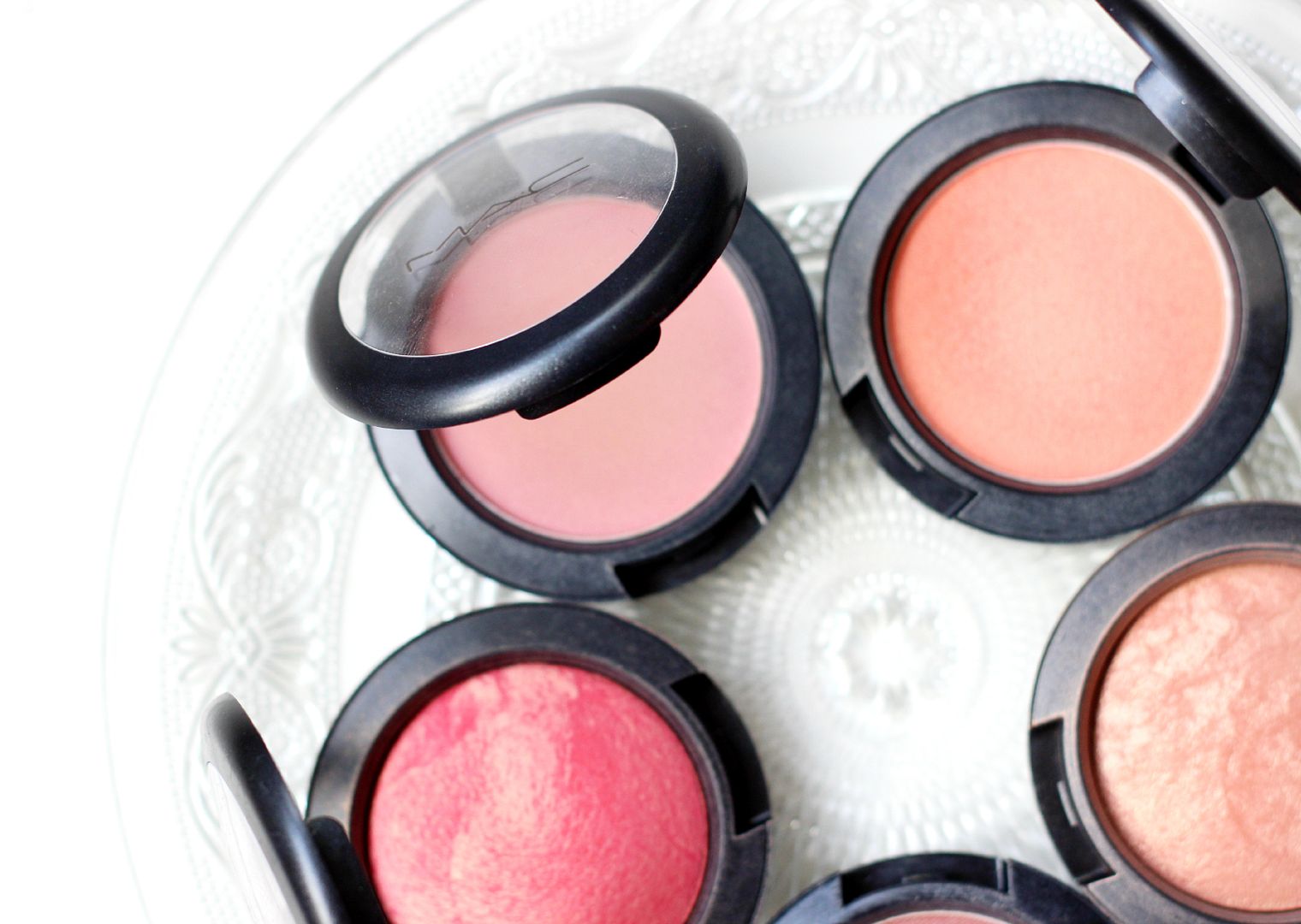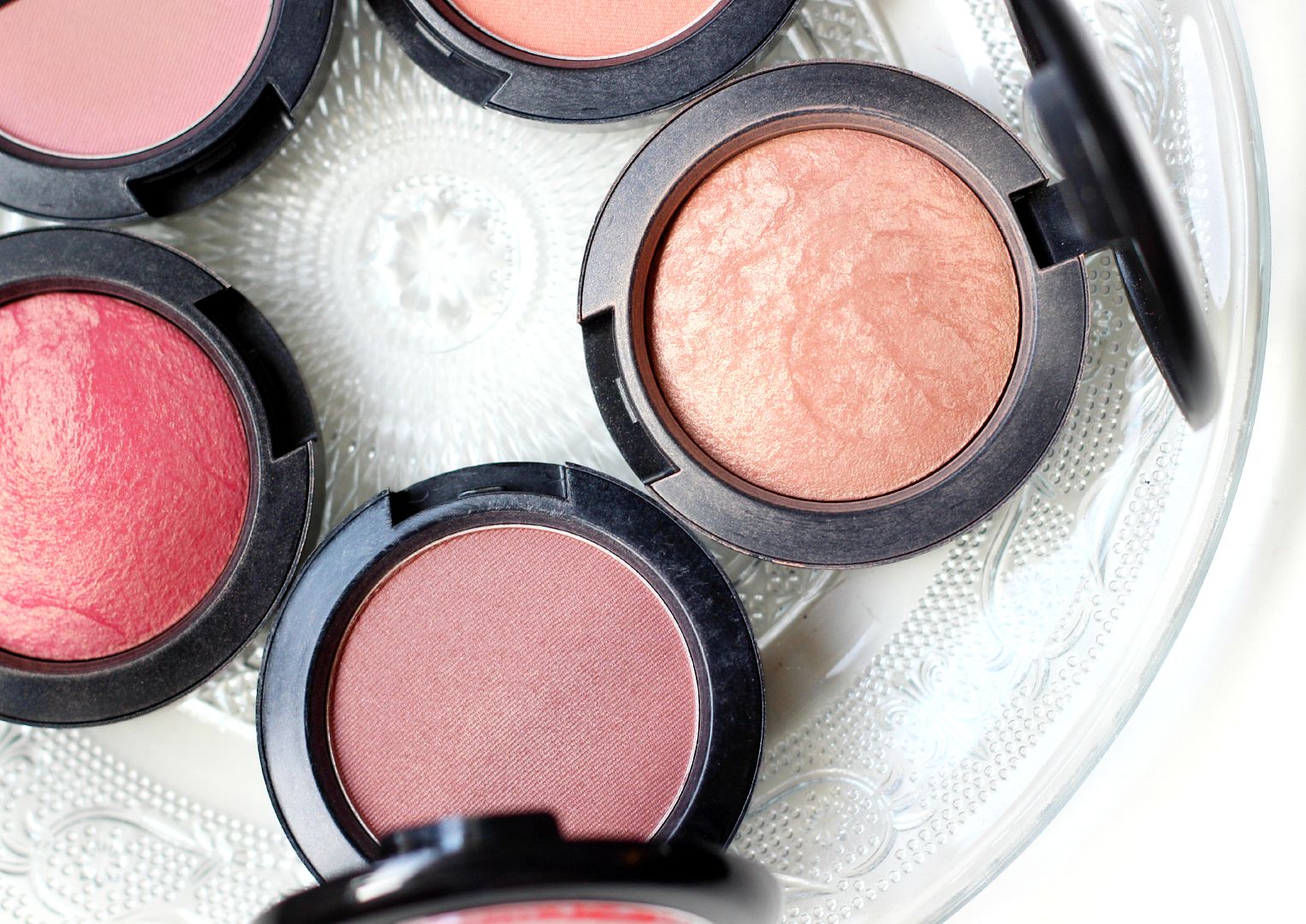 Things are pretty cheeky today… I have a little collection of MAC blushes that cater for any makeup look and rounded them up for a little inspiration.
One for any pretty pink looks is Dame… a cool toned pink that manages to make your skin perkier in just one little sweep. You always need a peach blush in your arsenal, and Style is a shimmery little number that adds some warmth and glow to the skin. Then we have glowy skin in a pan with warm soul. One of the mineralised blushes, this one has a really soft and shimmery formula that goes with any makeup look and manages to look natural and pretty all at once.
Two limited ones – sorry about that, but they are just some of my favourites… Crazed imagination from the Rocky horror collection which is pretty similar to NARS Sin but a little pinker which makes it perfect for Autumn and right now. Another mineralised one is the one from the fantasy of flowers collection in petal power. This is basically like a souped up, prettier version of NARS orgasm. There, two dupes incase you like the look of these!
Do you have any MAC blush favourites?