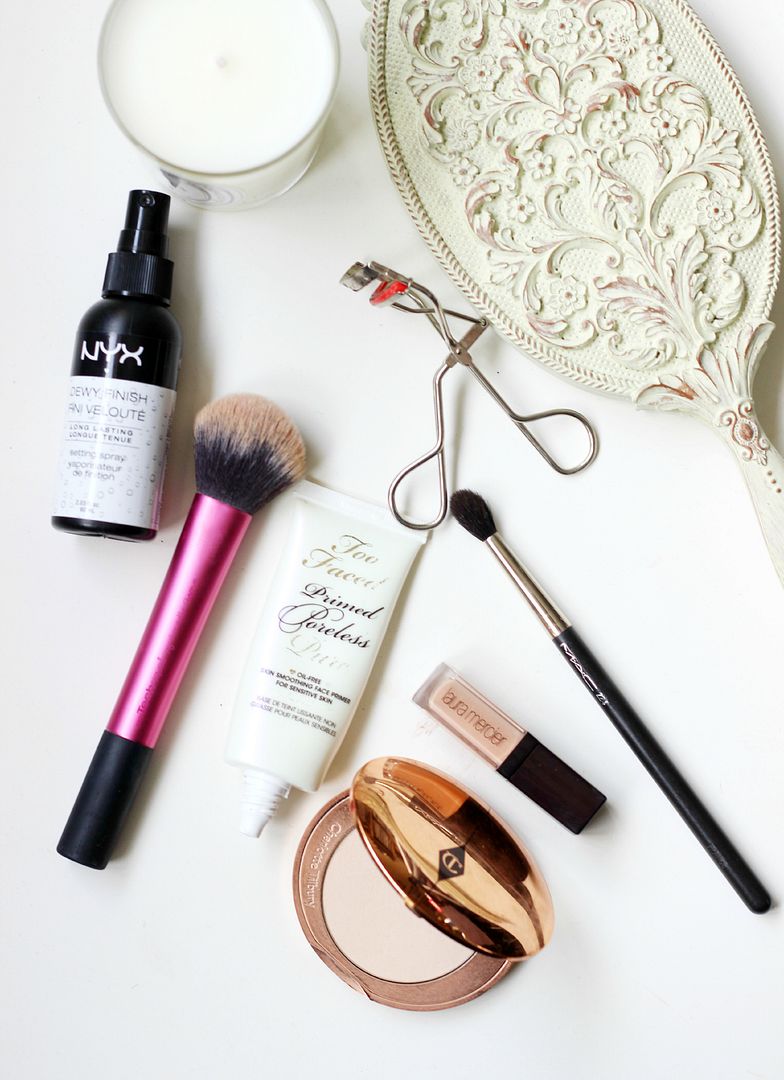 One of the most frustrating things about when you put your makeup on is if it comes off before you're ready. I have no time for touch ups, and when I put all my makeup on I want it to stay all day and basically look exactly the same in the evening as when I put it on in the morning.
Always use a primer – well, duh. Primers can be a bit of a minefield though, and the key is using one for your skin type. I use two primers, because high maintenance. I always use something shimmery on my cheeks and then something matte on my tzone. Always use an eye primer under shadow to prevent any creasing. Ugh, I hate it when my eyeshadow creases.
Use brushes (or a beauty blender!) and not fingers, because the brushes make it easier to really work the product into the skin. If I smear on my makeup really quickly with my fingers before running out of the door I always find that it never lasts as long and never looks as even.
Treat your base like a sandwich – using a primer, foundation and then powder to lock it in makes such a difference to the longevity of makeup.
Finally, use a setting spray as the last step before you sashay out the door. I think setting sprays really help to finish everything and take away a slightly powdery finish you might have as well as keeping your makeup locked in.
What do you do to make your makeup last?