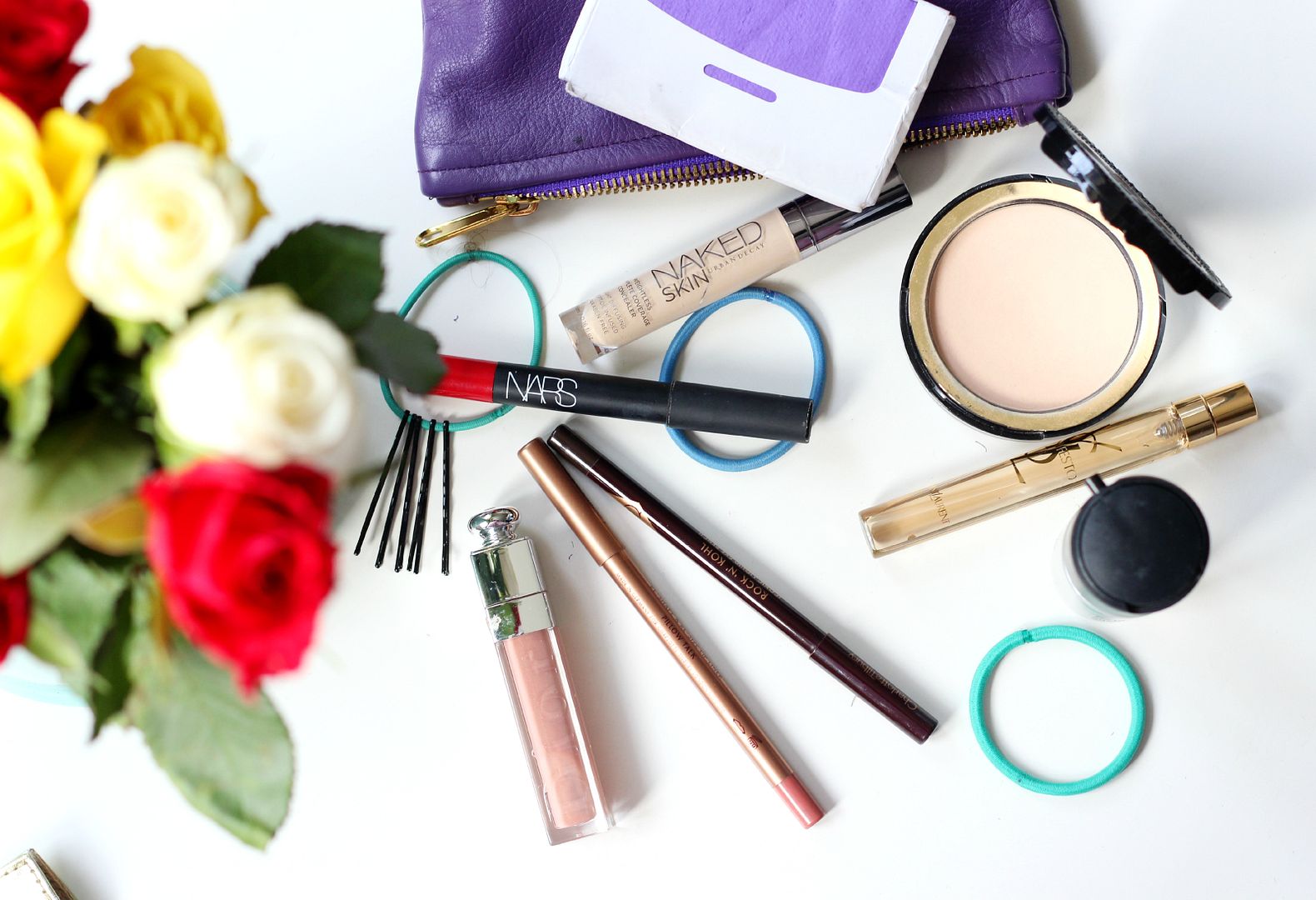 For on those rare occasions where I go out after work, I have an emergency little makeup bag that lives in my regular bag. Also handy for those moments when I look in the mirror and think oh my. An emergency bag is something everyone needs. What if you've been at your desk all day and managed to rub all your makeup off and then get invited for drinks?
Skin wise – four essentials. Blotting papers (any will do, I have these kleenex ones) for absorbing any oil and for making your skin look less greasy and more chic. Urban Decay naked concealer for touching up under the eyes and on any… unsightly areas. A compact powder with coverage – I love the Too Faced cocoa powder because it smells like chocolate. Lastly, MAC Fix + to make everything look a lot fresher.
Two liners – one for the eyes and one for the lips. Both Charlotte Tilbury! Pillowtalk for the lips because it's one of those magical shades that goes with anything. Barbarella brown eyeliner for adding some eye definition. So smudgey.
A red lip – shown here is NARS Cruella. You never know when you might need a red lip. Best life advice I'll ever give you. If you're not feeling brave enough, the Dior lip maximiser is my favourite lip gloss.
Some other less glamorous things like hair ties, kirby grips, lip balm, eye drops and some perfume – I have YSL Manifesto (best ever).
What do you do when you have to go from desk to dance floor?
p.s. This might seem organised, but look what happened when I emptied my hand bag…