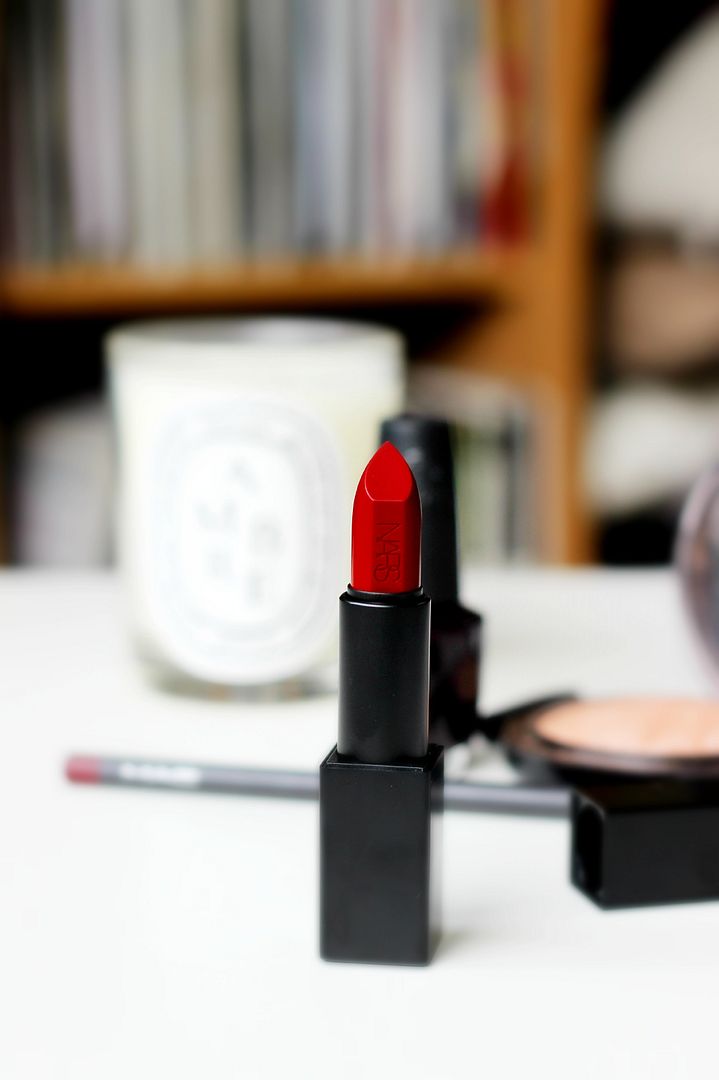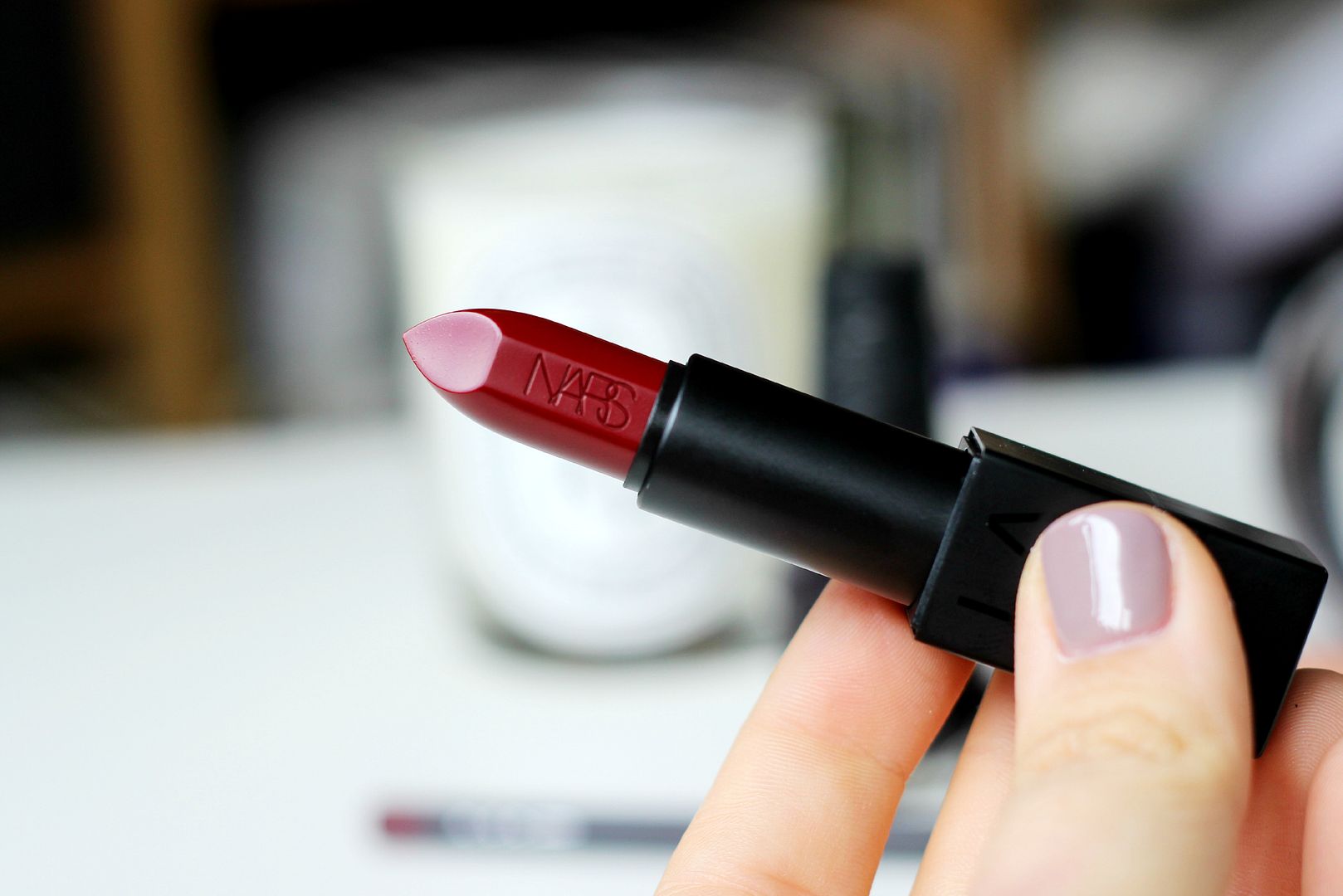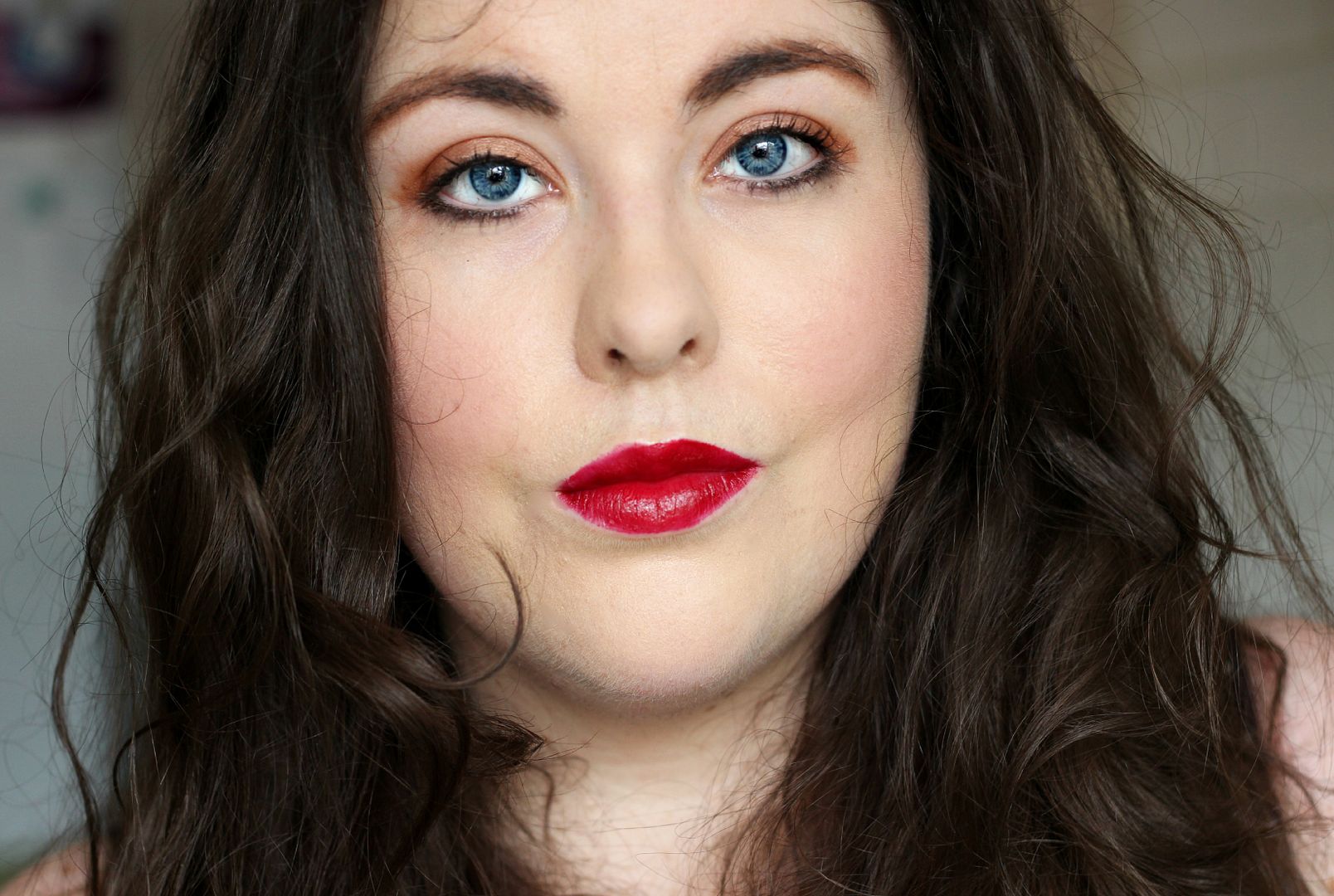 Well, I needed a new lipstick didn't I?
I am a fan of the NARS Audacious lipsticks, definitely. They're pigment rich and have a nice slightly creamy formula – Fanny is the first I bought and still my favourite. Bonus points for making me giggle every time. When I was at Stylist Live last week they had a NARS counter and I grabbed Charlotte in about two seconds. I'm weak.
The colour reminds me of jam – in that old fashioned sort of packaging and the finish on the lips can only be described as jammy. It's described as a burgundy – in the photos above I struggled to capture the true colour, but the lip swatch is pretty spot on. It has slightly blue undertones, and needs a lip liner – hello, why did I not wear one in the photos above. Nonetheless, the colour is so lovely and rich
I have quite a little collection of the Audacious lipsticks now – let me know if you want to see a more in depth post on the shades and the formula as a whole.