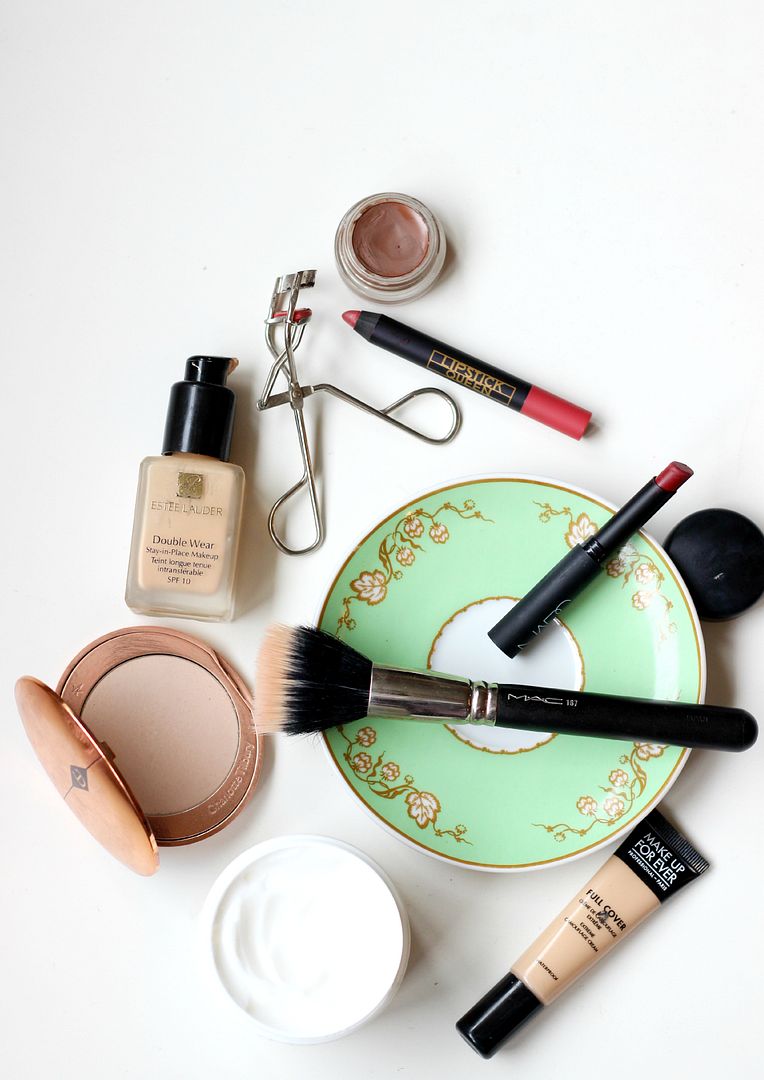 I've been using the
Kiehl's ultra facial cream
in the mornings, and find that it's hydrating but also provides the nicest base for and… bases. I thought it might not be hydrating enough for me because my skin gets quite dry and dehydrated but it leaves my skin feeling nice all day. I'm actually a little bit obsessed with Kiehl's, and love their oils (see some more posts on those here!).
On top of that moisturiser, I've really got back into Estee Lauder double wear as well – it just stays on the skin so well, and doesn't budge. I use one pump really buffed in with a beauty blender and it makes my skin look far more polished. Hardy stuff. Then my favourite Makeup forever full cover concealer on any blemishes before a light dusting of the Charlotte Tilbury pressed powder. Dreamy stuff.
Lips wise, I have two products currently living in my bag. The
NARS pure matte lipstick in Carthage
which is the most gorgeous red but one that is seriously matte and needs some prep. For a nude lip I've got the
Lipstick Queen cupid's bow pencil in Golden arrow
(full
post on that here
).
What makeup are you wearing at the moment?