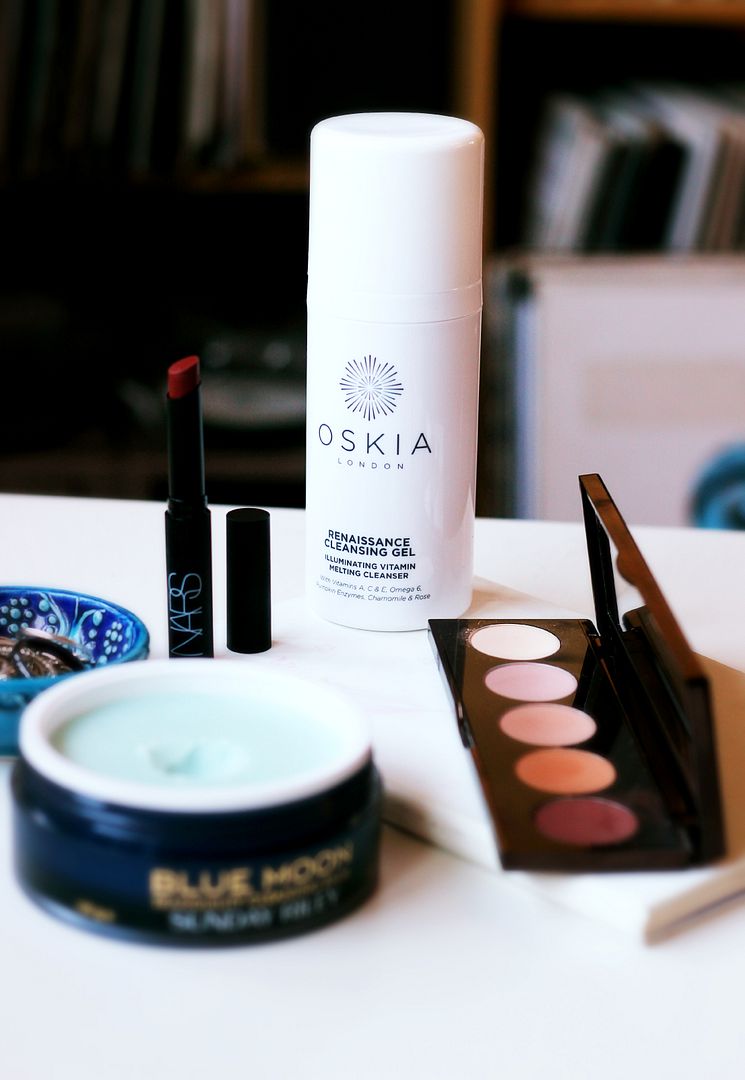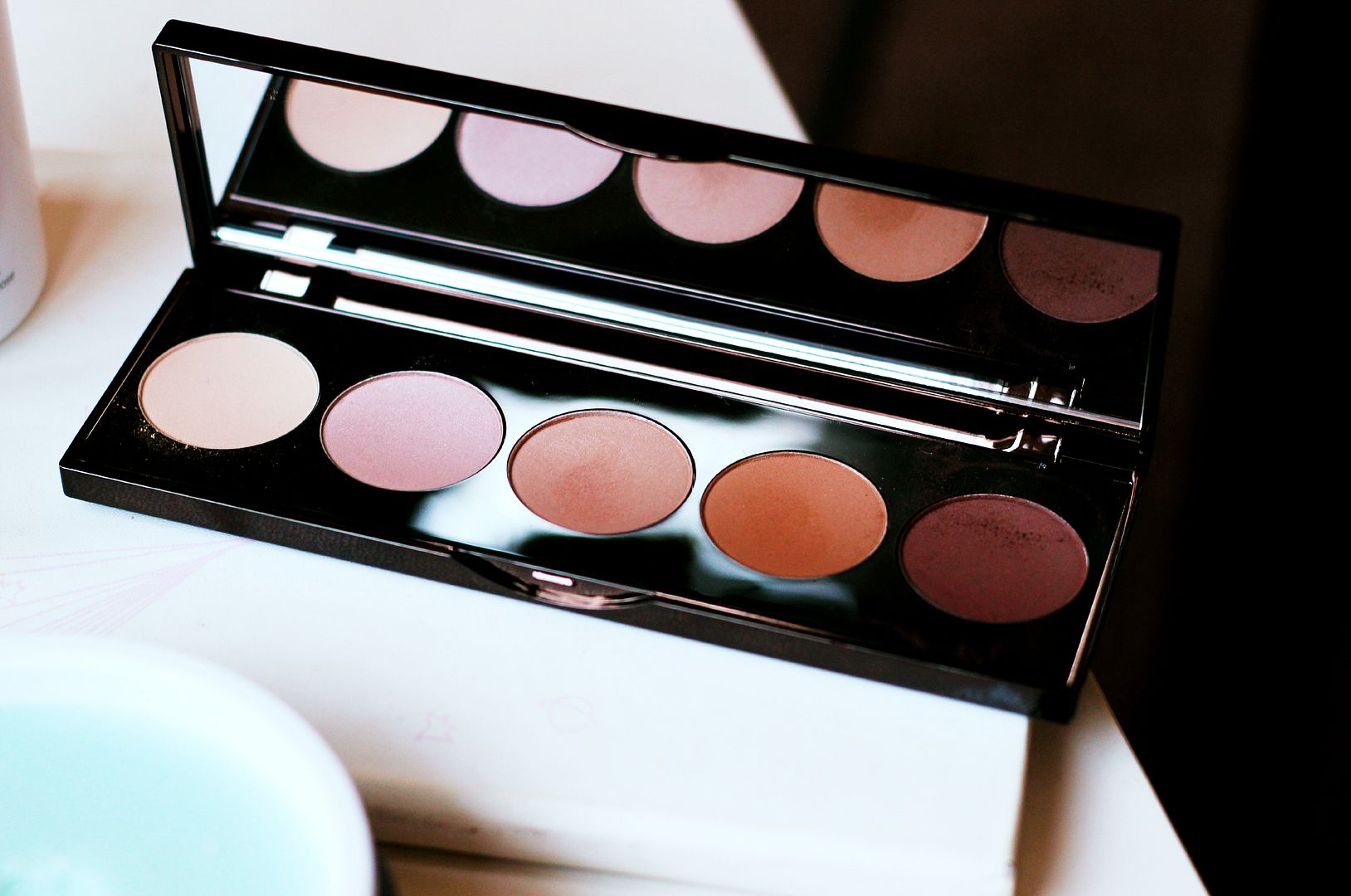 Don't mind me, I'm just doing my bit for the economy.
Space NK has one of those discovery deals at the moment, where you get money off and I had an incentive. No brainer.
Yeah, I got two cleansers. I need clean skin OK? A repurchase of the
Oskia Renaissance cleansing gel
– I missed it when I ran out, and it's the perfect morning cleanse for my skin.
I was so so excited when I saw the
Sunday Riley Blue Moon cleansing balm
in store. I had an innocent little look, and omg it smells incredible and omg so oily and balmy and surely this will make my skin amazing? As you can see, I got to work on it immediately and scooped some out. It's early days but this gives the perfect amount of slip on the skin to give yourself a nice facial massage. Mmm, relaxing.
Two exciting makeup bits next. Firstly the
Becca ombre rouge palette
, because I have been waiting for this for so long. Actually
Char
alerted me to its presence in the UK – I threw myself across the room so quickly and ordered it in a flash. Basically it's a palette of warm shadows – love love love.
Finally, the
NARS pure matte lipstick in Amsterdam
. Why had I waited so long for this. I love matte lipsticks and I love NARS, so I don't even know why it took me so long! I wore it yesterday, and it is… very matte. My lips are feeling sore today. This needs some serious balm action. Approach with caution.
Have you picked up anything nice recently?