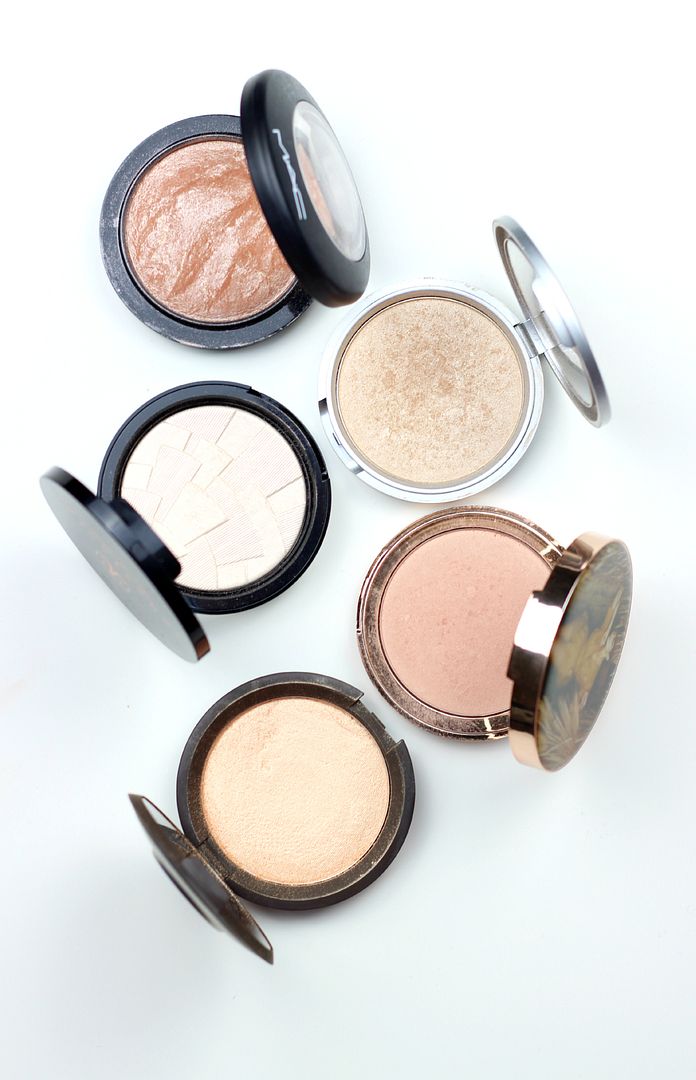 … By ethereal enhancers, I mean the powders that you dust on the top of your cheekbones in an attempt to look more like a piece of glitter, or an actual star. Highlighting is just the best bit about doing your makeup in terms of instant gratification, because it transforms your skin in one little sweep.
Lovely
Stacey
said that I need to go to
soft and gentle
rehab, but I think it's more than OK to have a slight addiction to this gem of a powder. I use this so often, and always like how it looks with any makeup look. This one is like a candlelit glow on the face – not really subtle, but so pretty on the skin. One for the glow.
If you want something more intense and out there,
theBalm's Mary Lou Manize
r is so soft and oh-so buttery and basically like a disco ball on your face. Not that it's sparkly, but it's a definite glow and adds some serious definition to the tops of the cheekbones. I like to use a fan brush with this one, because I find that it diffuses the colour in a much more flattering way. This one really reminds me of the cult-classic, Stila Kitten, but with a better formula. You can also get this one in a cute little palette, as
shown here
.
The peachy one… the
Charlotte Tilbury Norman Parkinson Dreamy glow highlighter
. This one is the creamiest of the bunch, and I talked about it
more here
. I think you can't get it anymore, so I'll say no more…
New to the gang, the
Anastasia of Beverly Hills highlighter in Starlight
… I ordered this bad boy as soon as it was back in stock in Cult Beauty because when they first came out I was all nonchalant and didn't need it and then it was sold out and I needed it oh so desperately. Isn't that always the way… Starlight is a really pale white gold shade, with some seriously cute art-deco inspired patterning. This one is the most ethereal, and the one that makes you look the most like Liv Tyler*.
*No, sorry. Nothing you can buy does that.