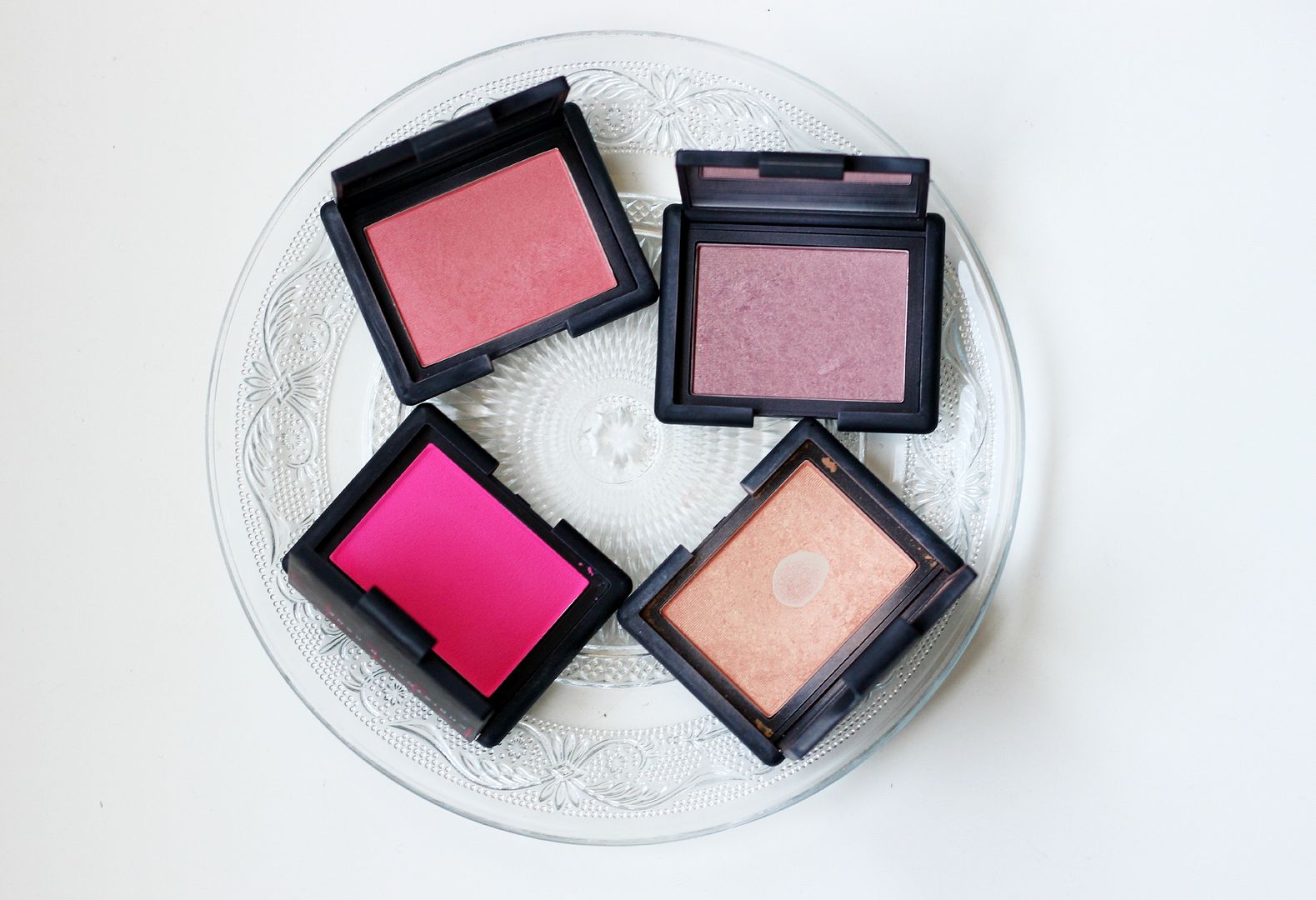 When I shared my MAC blush roundup, a lot of you were really into it and I can get on board with that. I feel like what my life has been missing is an abundance of people who share a similar level of adoration for blush. Perhaps one of the best blush formulas available – the NARS powder blushers are silky soft, oh-so pigmented and one to be treasured.
NARS have their cult classic blushes – namely Orgasm and Deep Throat. Yes, leave your prudishness at the door when it comes to NARS. I find both of those shades slightly overrated as they just that tiny smidgen too ruddy on me – not so much flushed and more hot flash. Luckily, there are plenty of other amazing blushes to peruse.
Luster
. Ah, Luster. The first blush I ever hit pan on. A peachy apricot with shimmer that every time I wear I think yes. YES. This is the one. Just so flattering, and the colour melts into the skin with enough shimmer to make your face look all sheeny and sculpted. Ugh, it's so the prettiest blush and one that I will always keep in my clutches.
Sin
is another blush that I've been wittering on about incessantly – read
more about it here
, but know that it is gorgeous and know that you need it.
Day dream is so special. I love it so much that I don't even wear it as much as I should because it's too special and I have such a good makeup day when I wear it. Writing down is absolutely ridiculous and I must wear it tomorrow. It was limited edition, but has popped up again in various palettes and is likely to do so again.
Something pink to make the boys wink… the
Christopher Kane blush in Starscape
or Gaiety. Both are beautiful. Starscape is pretty bright and out there, but when applied lightly is magical at perking up the skin in a flash.
What's your favourite blush from NARS?