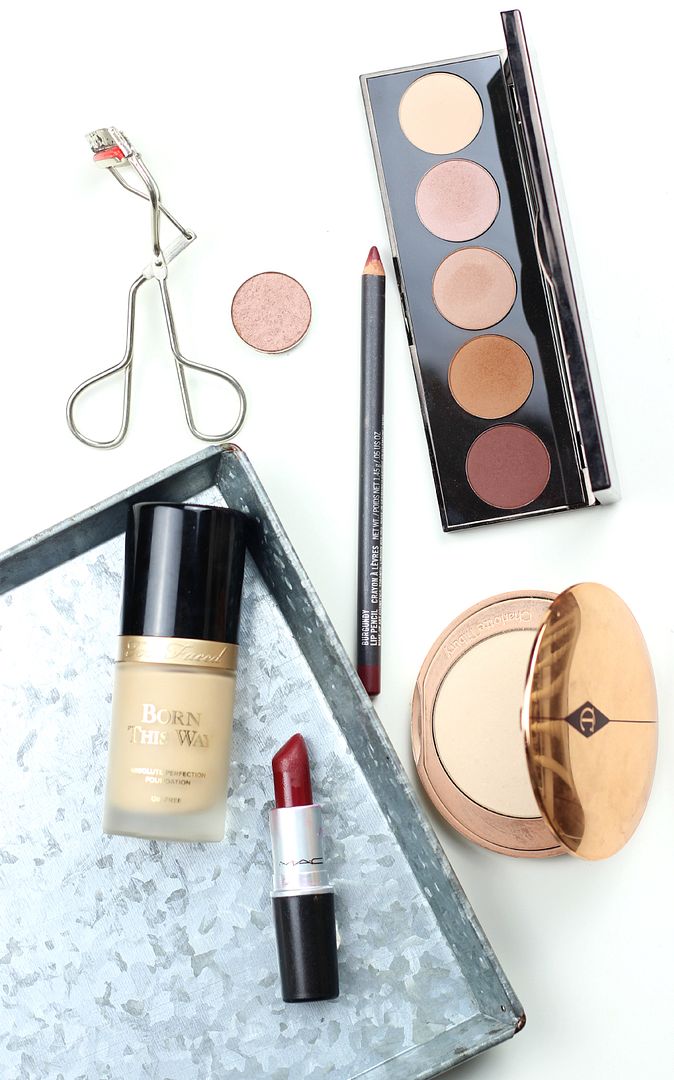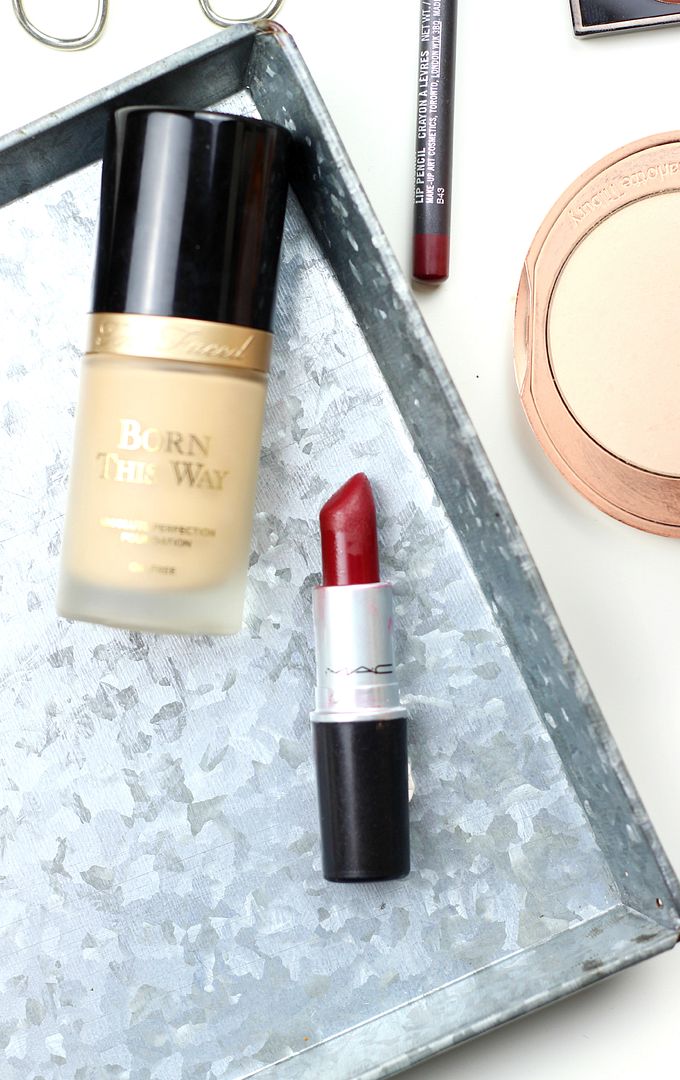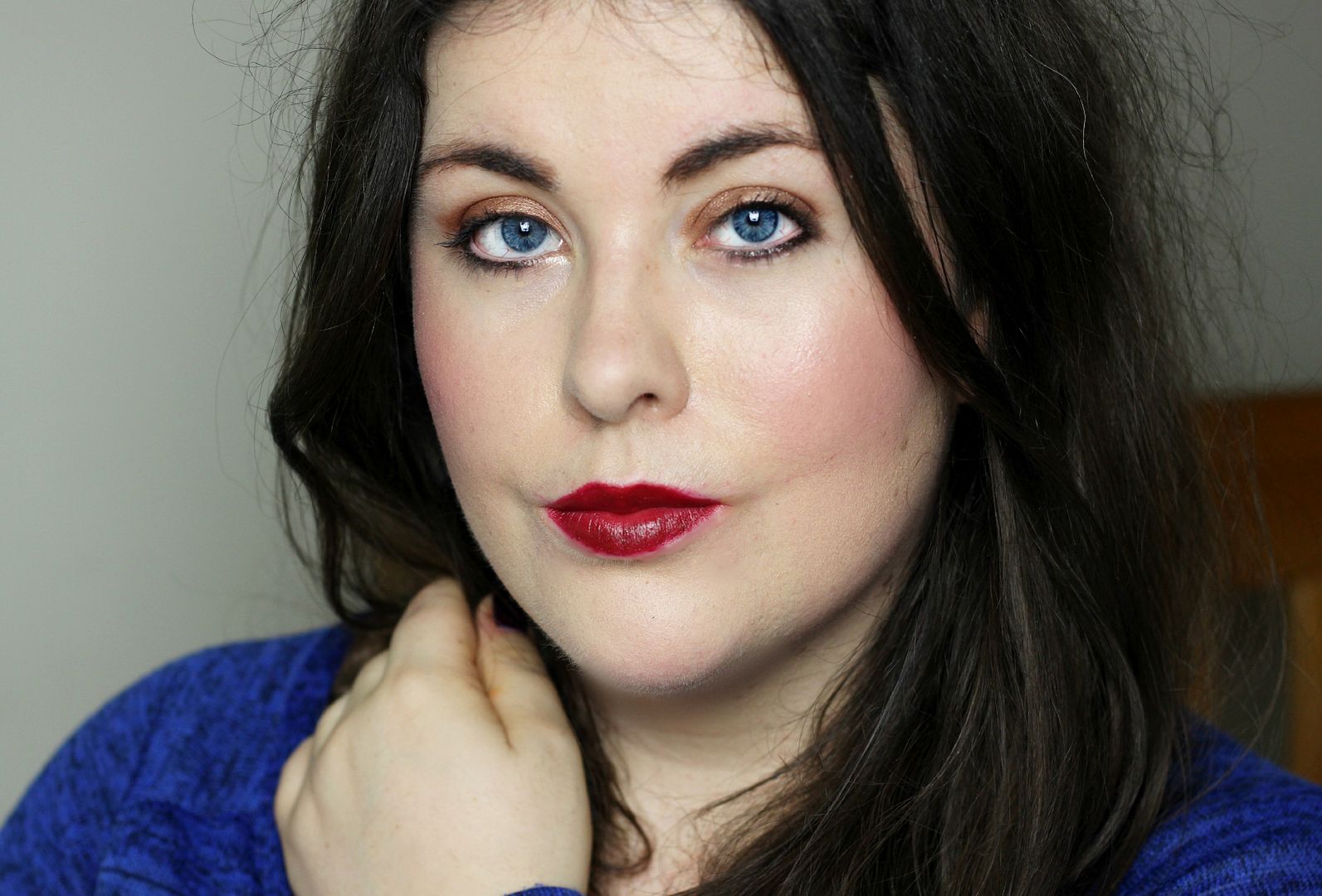 With someone as fickle as me when it comes to makeup, a regular routine doesn't happen all too often so when particular products come out to play a lot more frequently…
On the lips, I've been wearing
MAC burgundy lip liner
with
Diva lipstick
. It gives that red wine lip effect, but without the fuzzy head. I change my lipstick a lot, but I've worn this particular combination a lot during November so it's worth recommending.
What have you been wearing lately?

p.s. As a testament to this foundation, this photo was taken at 10 at night, after a full day at work, an event and a pizza-devouring session. I tip my hat to you.