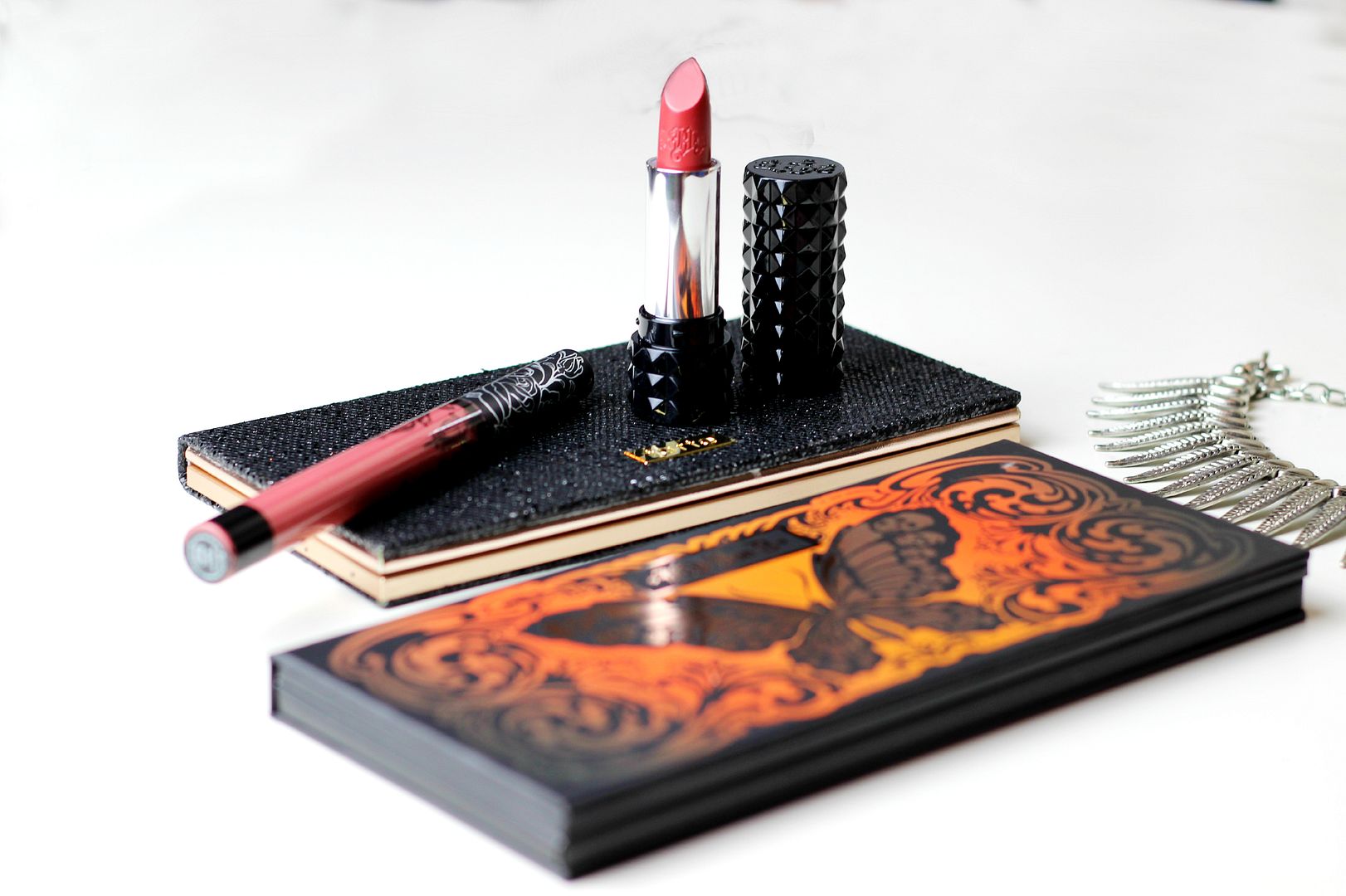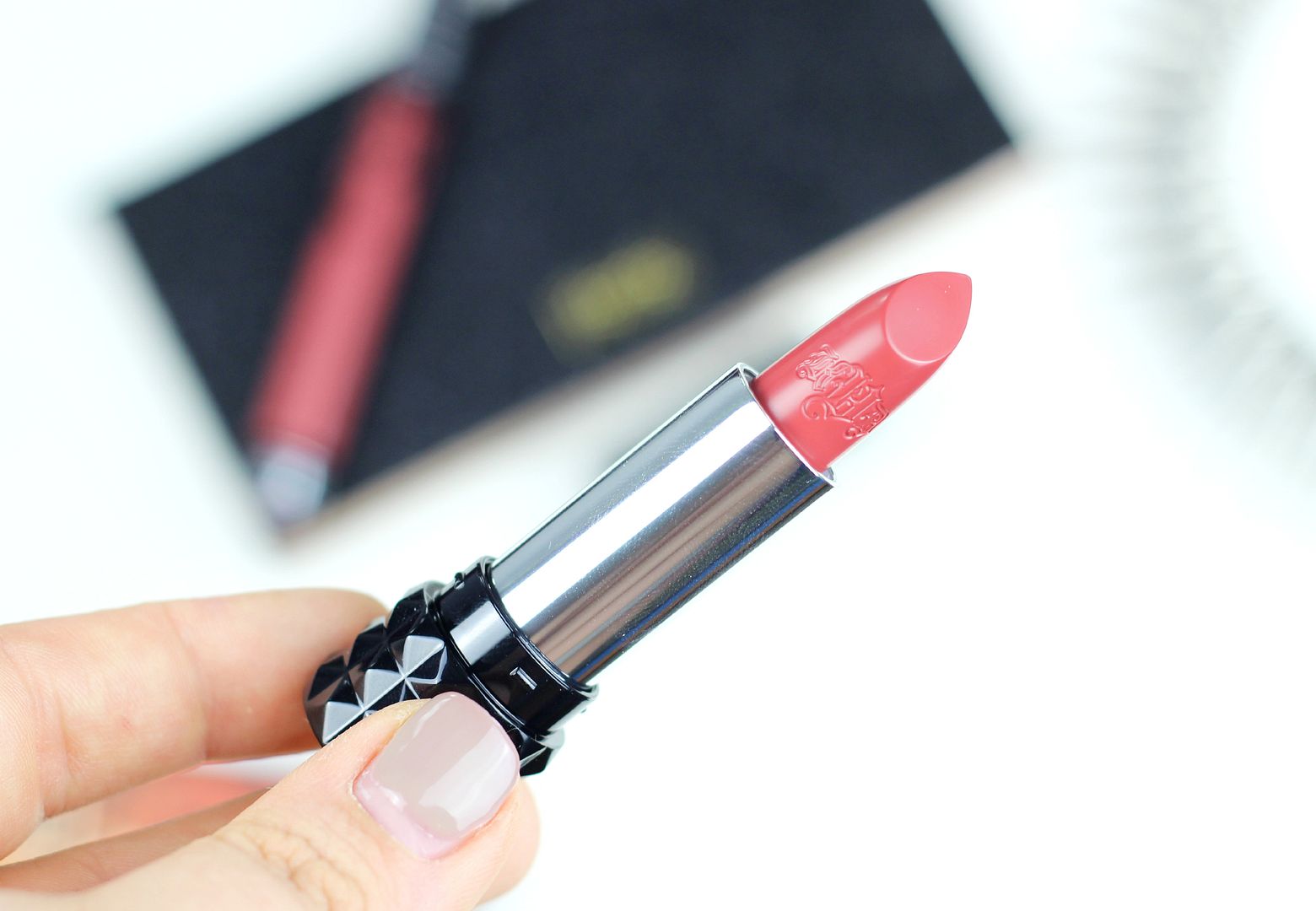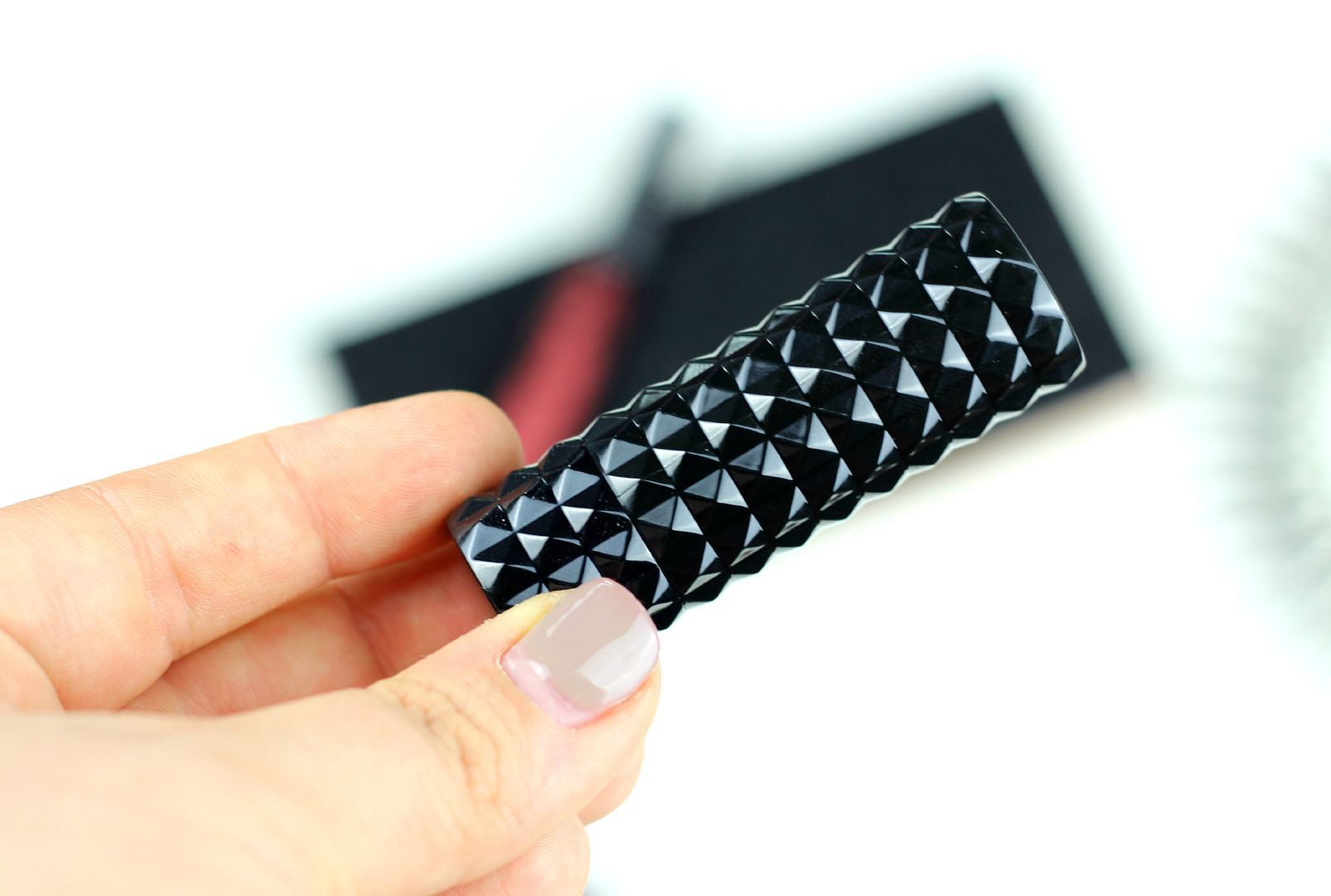 One thing led to another, and then another and then a rather delicious package rocked up to my desk and I was pretty happy. The thing that sparked the whole lovely affair? The Kat Von D liquid lipstick in Lolita was back in stock finally, and I quickly grabbed a few other things that had been on my wishlist. Oh my.
As I don't like to do things by halves, I picked up both the Kat Von D studded kiss lipstick in Lolita and the Kat Von D liquid lipstick in Lolita. I just wanted the colour so much that I needed to try both of the formulas to compare. Right? The liquid lipstick is literally perfect, and has the perfect mix of pink and brown. The lipstick is slightly pinker and creamier, and the packaging is basically divine.
Also from Kat Von D, the
eyeshadow palette in Monarch
. I have been obsessively using the shade and light palette since I picked that up (
see that haul here
) so this warm toned little beauty was an inevitable purchase. Look at the copper shade on the far left. Ahhh!
Mmm, the Tarte Bling it on blush palette was just too beautiful and too sparkly to resist. By sparkly I mean the packaging, not the blushes… Tarte blushes are so special, and so lovely on the skin.
Don't mind me, I'm just playing with all the new makeup and definitely not already eyeing up another order. Nope, not me.
What have you got your eyes on from Sephora?